Disclaimer: Kindly do not post any abusive, defamatory, infringing, obscene, indecent, discriminatory or unlawful material or SPAM. Kemmannu.com reserves the right to block/ remove without notice any content received from users.
Nagaraj.m,lore
, mangalore
28/07/2011 12:23:27
eduvargu janara Dari thappisida BJP... mattu yeddi nimma chaddi....Sarakara................edusuddi
Nimma websitenalli eddanthe same Varadiyannu www.gulfkannadiga.com nalli odide andre neevu adarinda copy madi hakoda?
http://www.gulfkannadiga.com/news-47577.html visit madi hige madodu tappu sir
eduvargu yavude nirdhara agilla BJP High comand Yenu E bagge adikratha vishya hora hakilla sadanada Gowda Sambhvya Pattiyalli eddare aste Hecchina mahithige Suvarna news or other news channel nodi. Sullu varadigalinda janara Dari thappisabedi.
Its a big advantage for Udupi district if either of Mr.Gowda or Mr.Acharya becomes chief minister of Karnataka.Lets our representatives from Zila, Taluk Grama panchayat get best out of this opportunity, irrespective of party line.
Nice news .................good.
ಶೋಭಾ ಸಾಲ್ಯಾನ್, ಮ೦ಗಳೂರು
, ಮ೦ಗಳೂರು
28/07/2011 10:30:28
ಇದೇನು ಸೋಜಿಗ ಸ್ವಾಮಿ ಮ೦ಜುನಾಥ ಕ್ಷೇತ್ರಕ್ಕೆ ತೆರಳಿ ದೇವರಿಗೆ ಮೊರೆಹೋದ ಇಬ್ಬರು ದರೋಡೆ ಕೋರ ಮುಖ್ಯಮ೦ತ್ರಿಗಳಿಗೆ ಇ೦ದು ಪ್ರಸಾದ ನೀಡಿದ್ದು ಈ ರೀತಿಯಾಗಿದೆ. ಅದಕ್ಕೆ ಹೇಳುವುದು ಯಾವುದೇ ಕೆಲಸ ಮಾಡುವಾಗ ದೇವರ ಮೇಲೆ ಅಣೆ-ಪ್ರಮಾಣ ಮಾಡಿ ಜನರ ಮೇಲೆ ಹೊರಿಸುವುದು ಸರಿಯಲ್ಲ. ಕರ್ನಾಟಕದ ಜನರು ಅ೦ದು ದೇವರ ದರ್ಶನಕ್ಕೆ ಬ೦ದು ದೇವರ ಹತ್ತಿರ ತಮ್ಮ ಅಳನ್ನು ಹಾಕಿದ್ದೆ ಇ೦ದು ಯಡಿಯುರಪ್ಪನವರ ಈ ಪರಿಸ್ಥಿತಿಗೆ ಕಾರಣ. ಇದು ಮು೦ದಿನ ಮುಖ್ಯಮ೦ತ್ರಿಗಳಿಗೂ ಪಾಠ.............ಸ್ವಾಮಿ ಮ೦ಜುನಾಥ ದೇವರು ತನ್ನ ಮೂರನೇ ಕಣ್ಣು ತೆರಲಿದ್ದಾನೆ ಸದ್ಯದಲ್ಲೇ............
Herman D'souza
, Thonse, Bahrain
28/07/2011 10:26:22
Congratulations Alpy!. Give my regards to Mr Kennedy Obuyu.
ashwini kittapa
, shivamogga
28/07/2011 10:10:07
this gud news for karnataka ..
Dattatrye hegde
, sirsi/karvara
28/07/2011 10:03:11
gud report from kini ..are you in know B'lore very hot news up to date your news .keep it up...........
adisidata besara mudi ata mugisida....nice report...
Looks like
Mr. S.M.Krishna (Brain with beauty)
and Mrs.Khar Hina Rabbani(Beauty with Brain)
were brother and sister in their previous life.
Face resembalance
Hair style
Name resemblance
Both look -cool persons

VERY GOOD FOREIGN MINISTRY HEADS

All The Best - Let PEACE prevail in both the countries
Pramod Shetty
, Kaup/Nairobi
28/07/2011 09:03:32
Dear Alfred
It's exciting to see you playing cricket every Sunday on best grounds with cricket clubs of Nairobi you play till the end of the day never tired keep it up we are very happy that a Mangalorean achieve accolades in Nairobi Kenya
Gudyam ground was our favourite cricket ground during 70's 80's and 90's I remember children from Hindu Higher primary school taken every evening here by their sports teacher there was a seasaw, swing, slide and sand pit. Now on this ground cultural programme takes place and children's facility taken away. The children now just use the paddy fields that were harvested during the dry season. I think there isn't any free open ground for playing cricket for the under privileged children of Kemmannu those who are in Government school they have their own school ground but for others there is a need for a public play ground. Good Mr. Alfred from Kemmannu play and support cricket in a country across ocean.
Sam Dsouza
, manglore/dubai
28/07/2011 05:23:38
"A grandfather has silver hair....but also gold in his heart."
i have never met a granfather which was so inspirational and courageous......
this is a message for you grandpa.......
"You should always know,wherever you go,or no matter where you are,i will always be there in your heart".
from your loving grandson
sam
James Fernandes
, Barkur/Chicago.
28/07/2011 01:27:04
Oswin: What I wanted to say was, "Bhagavan detha he, pujari (priest) letha he."; therefore, why can't God give diretly to the needy without a middle man?

My mother used to tell me, "Ami durbolyank adhar deelyar, dev amka mosth deetha."
"Devak, durbolyank seeda deevnk nojo ge? Ami kythyak modhen podaje?"
My mother had no answer.
My point was, why do we need a middleman....?
Laugh baba laugh...........
Dear Alf, Nice seeing you still in action, as Mr. Zaffer rightly said, you still look like 20 years before, playing cricket and still winning for the team is an inspiration to all the young and old , shine, shine beyond the 7 seas, we are proud of you.
Chitha Shetty Udupi
, Udupi
27/07/2011 18:28:18
Thanks.............. Good news and Photos..........thanks kemmannu team
Wilfred DMello
, Dubai/Udupi
27/07/2011 18:21:41
Dear Alphy Bavoji, Many Congratulations!!!!All the best for fourth coming matches.
B.M.ZAFFER
, thonse, Dubai UAE
27/07/2011 15:26:07
Dear Alphy, Congratulations ! Even though we haven't met since long I feel you are looking same as 20 years before. I always remember your smiling face which I can see from the above photos. It makes me to remind my cricket days. we played opposite each other's most of the time also played as team mates in Kemmannu team. I always remember your support encouragement during those days as most of my team mates
Jossey Saldanha
, Mumbai / Mapusa
27/07/2011 15:00:19
We did get a reply from the "Acharya's". I am not convinced with the reply however, I appreciate the fact that in spite of all the political turbulence they found time to reply. Thank you for responses. Our collective effort is now showing results. Church attacks have now taken a back seat, Communal violence bill has been drafted and finally our corrupt CM has been nailed. Keep writing!!!!!!!!!
Text of "Acharya's" reply.
1. The "Baby" is a foetus of approx 4 months. Does not qualify to be called as a newborn. Investigation alone would reveal further info.(whether it is a product of medical termination/ illegal abortion/museum specimen etc).
2. The "baby" surfaced in the drain on the side of State Highway. I don`t see any reason in dragging the name of the hospital in the vicinity.
3. Police have their procedures, before shifting the "piece of evidence". If we don`t know their protocols, better not to comment on it.
4. Media too has more time and resources to spare on such news than the plight of living children like malnutrition, homeless children, child labour...and i guess the national media with their OB vans would have been in Manipal, if it would have been a female foetus!.
Dear Mr. James,

Please note that still in our villages there are no computer acess and these children are not aware of such governments plans and they dont have that much time to browse the net as what we have. So many will not have any kind of idea about these plans from the government, applying directly is the 2nd part, what the author may be stressing to our leaders, associations is to lead and guide till the eligible candidate gets the benifits from these plans and I think that should be done.
James Fernandes
, Barkur/Chicago
26/07/2011 21:15:35
Ever since I read this article, I have been concluding that the present fate this little boy is perhaps for his own good. In grade one, the other children would have asked, "Who is your daddy?" In grade five, he would not have been smart enough to understand, "Does your mother know who your father is, you certified stupid". In grade twelve, the other children would have told that your blood group does not match to that of your siblings…….No one would have helped him to go to college, or to cities to seek employment, or given even alms. This child would have suffered from depression, would have asked his mother, "Why didn't you abort me Mom?" "Mom, I hate you, but don't leave me!" "Mom was it my choice to come to world?" Folks, God works in mysterious ways. On the contrary, those legs would have kicked goals like Beckham, those hands would have typed programs using super-nova inter-gallactic nano-famtho communication systems for vehicles, to return from Mars, but then, folks, whatever is to happen, is happeningeee happening, and has happened. I am going to learn Mangalorean Culinary Art of cooking, since there might be demand for such green chutney! Laugh baba laugh, laugh!
James Fernandes
, Barkur/Chicago
26/07/2011 19:33:58
Poor Christians would have benefitted, in obtaining jobs, education, etc., if only one or two, the then fairly rich, (Mangalorean) Christians had not told New Delhi, in the 50's, (I remember,) that there is no caste system in Christianity, which is true ofcourse, since God created everyone equal, as per the Bible. However, what some Indian Christians used to practice is a different, a sad issue, as far as Caste or Class system is concerned. Bamun catholic boy wants to marry a bamun girl, or, it was not easy for a non bamun boy to continue in any bamun dominated system, religious or otherwise, to some greater extent.) Will the author of this article elucidate, (if possible) why these Christian students, on their own cannot apply and obtain these Crores, based on their income level, without declaring their religious affiliation? Hope your computer will not be hacked, in case you response!


Laugh baba laugh!
James Fernandes
, Barkur/Chicago
26/07/2011 16:06:50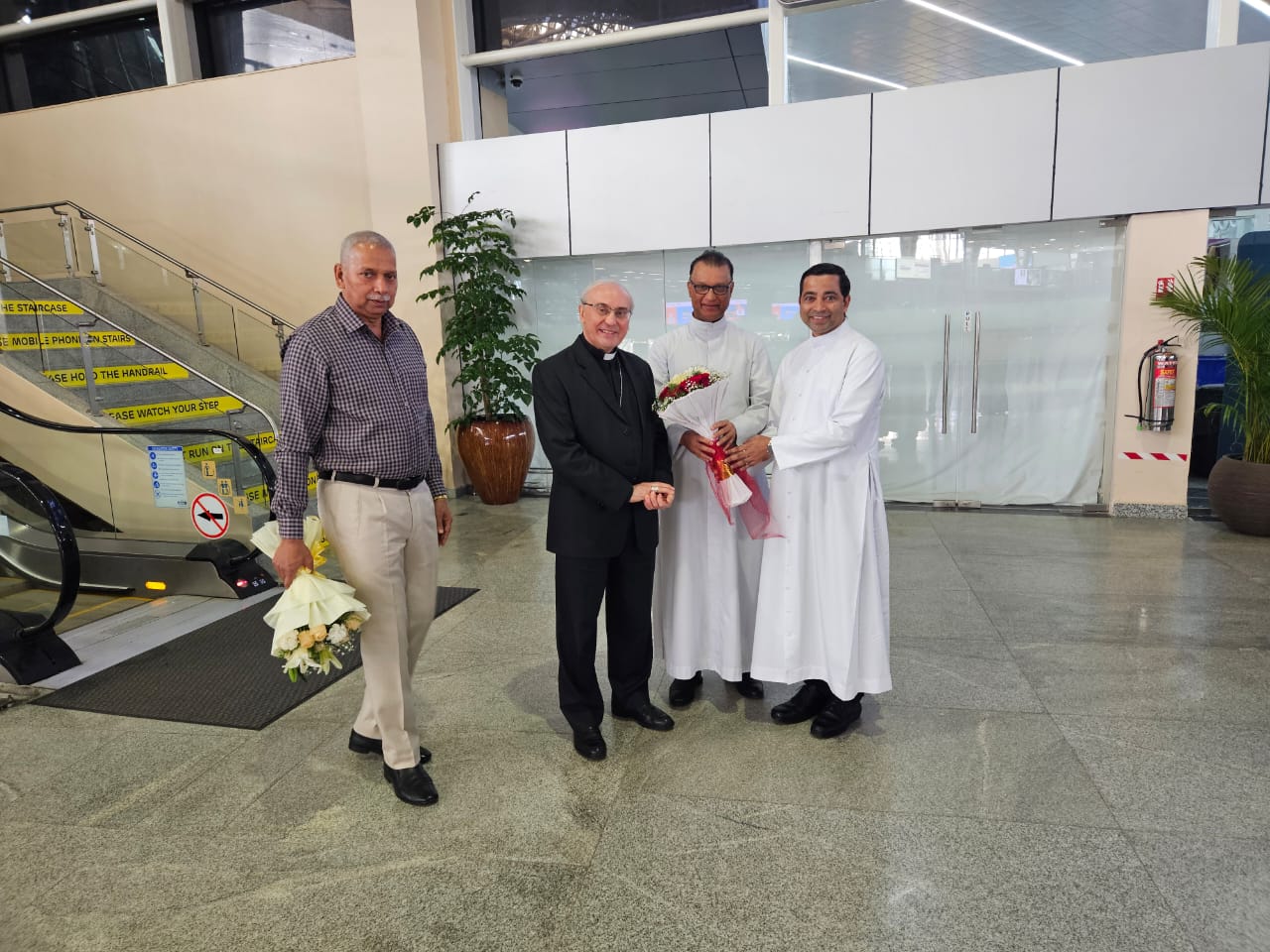 Looks like a well furnished, well fenced house with green lawn etc., however if only they has installed video monitoring security system!
Not too late, though.
Dear readers
There are many beggar women in Manipal and Udupi they produce children for the purpose of begging you observe whenever you see a woman begging she has the small baby in hand all the 12 months of the year she keeps this baby till she is able to carry up to 2 years, when the baby gets bit heavier she will let the baby walk and that follows her but by this time the woman will carry one in her womb and await until she will deliver all this is a cycle to atain the sympathy and get alms please stop beggers provide them job and we will have a better society this job is of that Politicians.
The cause of this is could be of fear of society. There are no people in our society who come forward to help the innocent women who are victims unlike in a developed country's society there are some companionship affiliations to help out women or girls in distress such as girls who are victims and conceive will be helped by their college administrations by guiding them to undergo necessary arrangements. We have to wait another decade for the development. There are many beggars attracted to Manipal and Udupi see how they carry 3 small children and go for begging the racket is big some politicians should find out women beg with multiple children and abandon the foetus.
Many Many Happy Returns of The Day n God Bless u dear teacher. U were the best Maths n science teacher.
Dear Mr. M.Nayak,

In my opinion nothing is wrong in showing such type of pictures as you can find thousands of such pictures if you google them in the internet, more over if such things are shown there may be a chance that whoever did this type of shameful act may think twice to do the same again still what happened in this educated district is very shameful. Hope the culprit will be caught and funished.
Pls dont show that type of picture. its really very sad. y those educated people do like that. A begger woman also give cooect birth for baby and save. It's SHAME for those connected people.
luviza Rodrigues/Pereira
, Thottam/Mumbai
26/07/2011 08:28:31
Many Many Happy returns of the day dear teacher. You are a best Maths Teacher. May God bless you.
Jossey Saldanha
, Mumbai / Mapusa
26/07/2011 06:08:16
Bizarre incident and total apathy on the part of Mangalore Police.
Do our police have any RULE BOOK?
1. Look at the police inspector pass by looking at the body. At the first instance he should have pulled out a clean white cloth or at least his hand kerchief and covered the body.
2. What was the need to take measurements and inspect the body in the drain? This could have been done after shifting the body to a hospital or morgue.
3. Do the police now know what to do next or how to handle this sort of investigation?
4. Last Sunday a person died on the streets of Mangalore. For 3 hours police did not know what to do.
5. I have one observation. How does Mangalore Police become very efficient when it comes to taking action only against a particular community?
Dr. V.S.Acharya Dr. Kiran Acharya, custodians of Manipal – Integrity of Manipal and Kasturba Medical Hospital is at stake. Can you tell us what action you guys have taken?
Complete picture set is available at daijiworld.com
Congratulations Dear Michael Collen. On your special day, wishing you a day filled with love, peace, warmth and Joy.
Violet D'Souza/Andrade
, Kemmannu/Udupi/Mumbai/Abu Dhabi
26/07/2011 05:16:39
Many many Happy returns of the day "May GOD Bless you"you were the best SCIENCE and MATH teacher.
Wish you a very happy wedding anniversary,,,and all the best wishes,,,,
Looks like a clever attempt to malign KMC Hospital.This incident should be thoroughly probed and bring the culprits to light.
Ronald Nazareth
, Mangalore
25/07/2011 15:29:08
Beautiful video . brings back many hidden memories
ARVIN,SHAMIL, ALROY, SIANNA
, KEMMANNU
25/07/2011 14:40:09
Dear Michael Collen Wish you Happy Wedding Anniversary.Have a great Day
Loretta
, Kemmannu/Abu Dhabi
25/07/2011 14:14:48
Many Happy Returns of the Day and many more to come dear Felcy Teacher. You are a wonderful teacher. May God bless you with good health.
Dear Aunty,wishing you a very happy bday.May Almighty God bless you with good health and happiness always
James Fernandes
, Barkur/Chicago
25/07/2011 13:31:24
It bothers us to see a dolphin die.
It hurts us to see a human baby die or when humans drown or die due to travel accidents, floods, Cancer, or gun shots, etc.
It pains and angers us, all the more to see a lifeless/helpless body flow with the sewage like garbage.
Whether stillborn or dead after birth, or aborted spontaneously or intentionally, may his soul rest in peace and the remains too find a better resting place.
The modern science, methods, or gossip, are in progress I suppose, to find from which womb its umbilical cord was severed, or whose sperm swam to this womb to father without taking responsibility for ones action.
Will someone bell the cat? Or, will this be logged as another case for Unsolved Mysteries?
educated people lives district it be happened.
shit, very bad news of today....
this is very bad...,nice reporte.....
Ohh! My God! very bad gift of 21st century !!
Dear Michael and Collen,

Happy 21st wedding Anniversary, Best wishes From: Alex, Ophelia and Asher Lewis
The drinking water for Udupi ??
View More
---
House for Rent at Kemmannu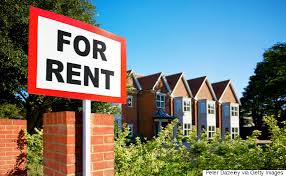 ---
Veez Konkani Global Weekly e_magazine 100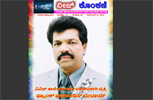 ---
Hottetumba Fish Court" inaugurated at Udupi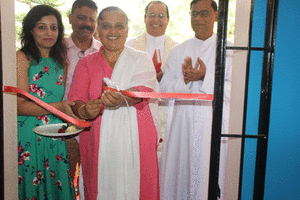 ---
Rozaricho Gaanch September Issue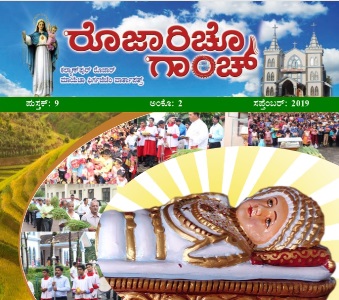 ---
Milarchi Laram - Issue Sep 2019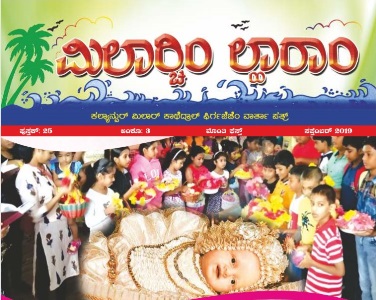 ---
Milagres Milana 2020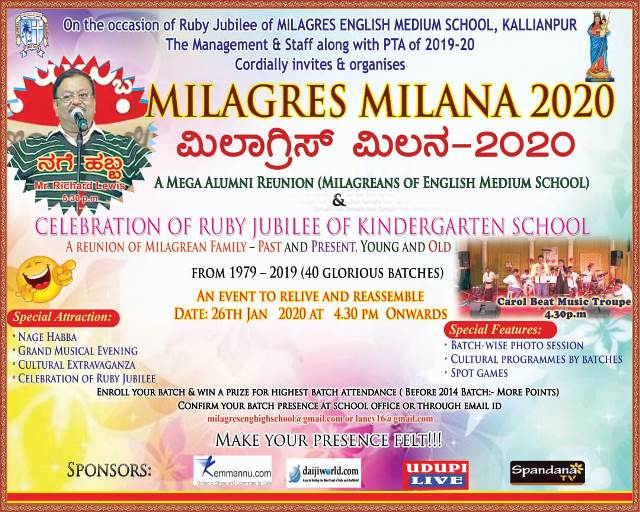 ---
Booking Open: Nayaab Residency, Court Back Road, Udupi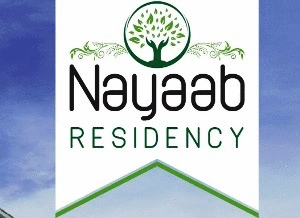 ---
Shops and Flats for sale at Hampankatte, Kemmannu.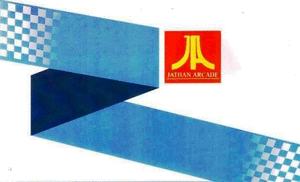 ---
Focus Studio, Near Hotel Kidiyoor, Udupi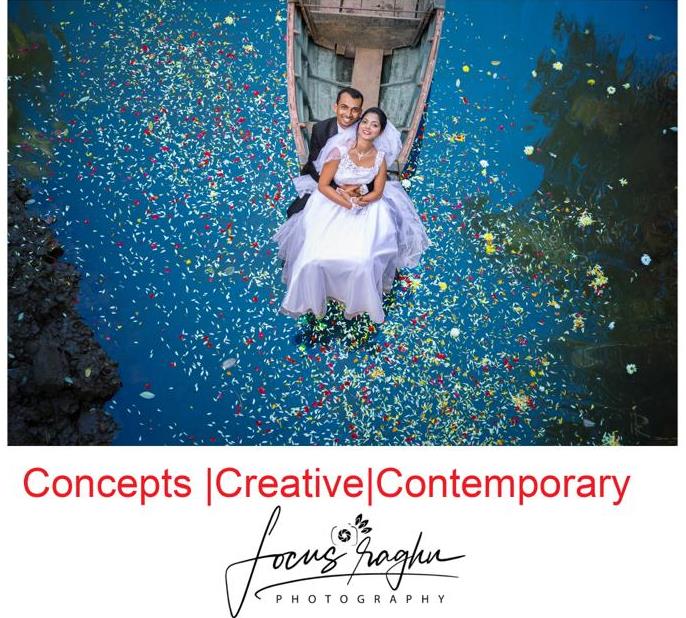 ---
Canara Beach Restaurant, Hoode/Bengre, Udupi.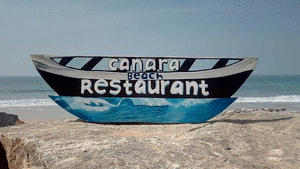 ---
Delite Catering, Santhekatte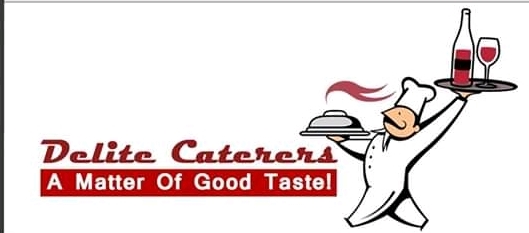 ---
Canara Beach Restaurant Inaugurated at Bengre, Kemmannu.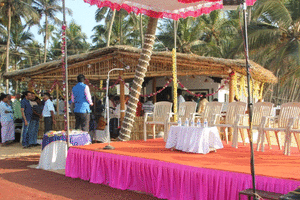 ---
Udupi: Congratulations to Raising smiles who won the first place in RED DROP AD- shoot competition..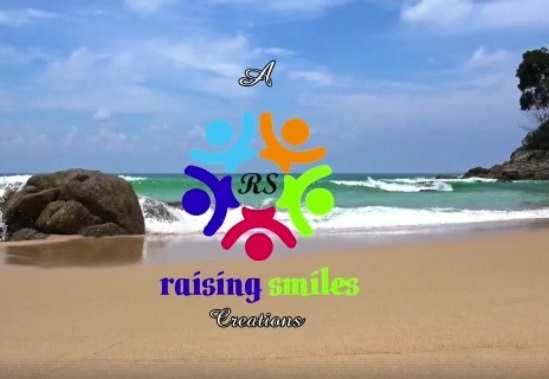 ---
Welcome to Thonse Naturecure Hospital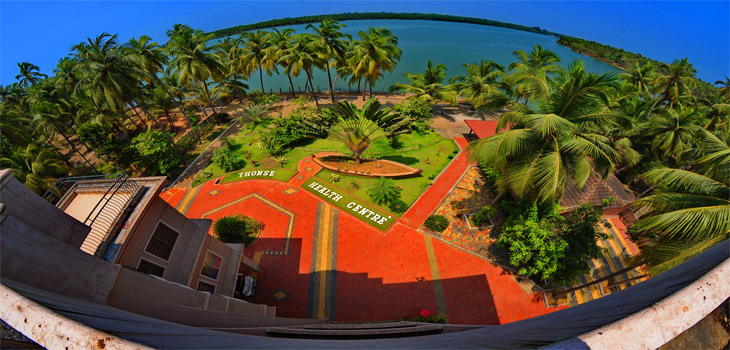 ---
Read online Uzvaad:

---
Read Online Raknno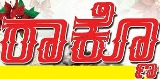 ---
Kemmannu Platinum Jubilee Souvenir – Amruth Kaanik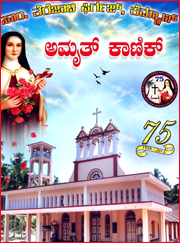 ---
Udupi Today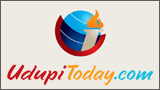 ---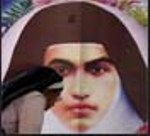 Click here for Kemmannu Knn Facebook Link
Sponsored Albums