Disclaimer: Kindly do not post any abusive, defamatory, infringing, obscene, indecent, discriminatory or unlawful material or SPAM. Kemmannu.com reserves the right to block/ remove without notice any content received from users.
Michael Fernandes
, Kemmannu-Sharjah
18/10/2011 12:18:02
Baby Doll Brishelle
"Happy Birthday"
Many Many happy returns of ths day

Best wishes from
Michael,Collen
Connel and Michelle
"Rose-land" Kemmannu
Brishelle,many many happy returns of the day. May God Bless you.HAPPY BIRTHDAY. Best wishes From
Vijay, Roshani,Ruben, Branston
Leroy/Niyothy Dsouza
, Kemmannu/Abudhabi
18/10/2011 07:46:58
Dear Brishelle,
We all wish u a very happy 1st b'day ,May God Bless u always,and keep u safe sound,,
Dear Baby Brishelle Happy Birhday god may shower his choisest blessings upon you. wishes form: Vijay,Doris and Danica
Brishelle, Happy Birthday and many many happy returns of the day. May God Bless you. Best wishes From: Alex, Ophelia and Asher Lewis
ARVIN,SHAMIL,ALROY,SIANA
, KEMMANNU
17/10/2011 19:51:42
Hey Angel Brishelle,
Our Wishes Blessings with you today n forever...........Have a G8 day.HAPPY BIRTHDAY "BRISHELLE"

Lou,
Arvin,Shamil,Alroy,Siana
Dayanand Devadiga
, Mulki - Kolekadi / Navi Mumbai
17/10/2011 06:07:38
It was very nice programme. Lots of thanks for the organisers and participants. I wish let all of us see Tulanada Utsav every year with lots of programmes. Jai Tulanad....
Congratulations Konkan Yuva Team. It was a good show..superb stage setting and costumes with full capacity audiences, Thanks Konkan Yuva Dubai for this wonderful programme. Keep it up and all the best..
Stanley D Souza
, Kemmannu/Dubai
16/10/2011 08:51:12
Congratulations Konkan Yuva Team. It was a good show..superb stage setting and costumes with full capacity audiences,
Thanks Konkan Yuva Dubai for this wonderful programme. Keep it up and all the best..
wilson d'lima
, tallur kuwait
16/10/2011 08:47:51
hi i used read rakno when i was in my home town now i want to read in online
Congratulations best wishes to M/S.Coldstar icecreams
Vasanthi.v.rao
, Benagalore
15/10/2011 09:55:00
All the best congratulations to M/s.coldstar Icecreams, Kemmannu.From
Partners Staff M/S.Sri Leathers Bengalore,Manufacturers
Ashwini belchada
, Thenka yermal
15/10/2011 05:21:42
I wish u all the best to Mr.Yaseen Malpe
Shalini Suresh
, Santhekatte
15/10/2011 05:18:17
Congratulation and wish u all the best Mr.yaseen Malpe
Kemmannites are extremely lucky to have your unit in kemmannu..good luck yaseen bhai...
congratulations best wishes to mr.Yaseen malpe
Mr.Yaseen Bhai,CONGRATULATIONS ALL THE BEST.
Countless STARS shine in the sky,but very few shine BRIGHTLY.Let your COLD STAR SHINE VERY BRIGHTLY IN THE KINGDOM OF ICECREAMS. Be your cold star icecream a household name for quality,taste cleanliness.
Madhava rao
Umesh G shetty
, Udupi alevoor
13/10/2011 19:00:43
Umesh g shetty
, udupi alevoor
13/10/2011 18:56:33
Jossey Saldanha
, Mangalore/Mumbai/Mapusa
13/10/2011 05:36:40
Earlier SRI RAM SENE could beat up only helpless WOMEN CHILDREN. Now they have started beating up SENIOR CITIZENS. If they care so much for Kashmir why can't they show their strength by beating up TERRORISTS? Sri Ram Sene guys are nothing but a bunch of BLOODY COWARDS.
Dear Zaffer, Congratulation to you and to your new fine business. May the Almighty bless you with happiness and success in whatever you do.
The visit to the site gave wonderful information.
sangeetha nayar
, Kharghar
12/10/2011 11:14:24
HI there. Can i get more pics or photos the complete musical play especially the initial part of the play.Please tel me hw can i get it.

Thanks
I am very proud to know Bev and Juni. Their efforts are inspirational. Also their support crew of Darryl,Stacey,Jenny, Kevin and Sally and the hundreds who support them from here. I am also very encouraged by the stories we are told of the generosity of strangers along the way. I would have liked to have joined you, but couldnt make it happen this time.
Predhuman K Joseph Dhar
, Jammu-Jammu and Kashmir
11/10/2011 05:09:30
HOLY BIBLE IN KASHMIRI RELEASED
On the glittering concluding ceremony of the Silver Jubilee of the Diocese of Jammu –Srinagar, His Excellency Archbishop Salvatore Pennacchio, Apostolic Nuncio to India, released the Holy Bible in Kashmiri October 2, 2011 at St. Peter's Higher Secondary School, Jammu. The function was also attended by Minister of Revenue, Relief and Rehabilitation, Jammu and Kashmir, Raman Bhalla, Vice Chancellor Jammu University, Varun Sahni, Divisional Commissioner Jammu, Dr. Pawan Kotwal Deputy Commissioner, Jammu, top Civil and Military Officers besides the faithful of the entire diocese. The work of translation has been done by Mr. Predhuman K Joseph Dhar an eminent educationist, Journalist and writer of the state .The work has been published by the Bible Society of India, 206, Mahatma Gandhi Road, Bangalre. It took Mr. Dhar 16 years to complete the work .It is for the first time that the Bocks of the Apocrypha have also been translated. The project of translating the Holy Bible into Kashmiri was initiated by Msgr Dr. Hippolytus Kunnunkal, OFM; CAP the first Bishop of the Jammu-Srinagar Diocese in collaboration with the Bible Society of India. The Translation Directors of the Bible Society provided expert guidance to Mr. Dhar from time to time. Father Jim Borst, Mill Hill Missionary serving the Valley of Kashmir since 1963, coordinated the project.
On this occasion His Excellency Archbishop Salvatore Pennacchio presented Mr.Predhuman K Joseph Dhar Blessed Pope John Paul II gold medal and a trophy and called his work a great achievement which demonstrated commitment and dedication to a great cause. He called Mr. Joseph Dhar an embodiment of patience. Mr. Dhar was also felicitated by Father Jim Borst, Mill Hill Missionary, the coordinator of the Bible Translation in Kashmiri project and the Bishop of the Diocese Dr. Peter Celestine and the Vice-Chancellor of the Jammu University, Mr. Varun Sahni along with Father Dominic, former Principal Burn Hall School, Srinagar(Kashmir)
.
It needs be mentioned that the Seriampur Missionaries had translated the Holy Bible into Kashmiri in the Sharda Script in 1821. Sharda Scrip is the oldest script of the Kashmiri language but has fallen in disuse. It was followed by the translation into Kashmiri of some portions of the Holy Bible in 1868, 1898 and 1948. The present translation is in the Nastaliq script in the modern Kashmiri and covers all the books of the Holy Bible.
End
JASON F ANDRADE
, Bangalore / Mumbai
10/10/2011 13:37:17
All the best for kemmannu kambla. Congrats for this commitee.
Please erase this page.The Marksheet may be duplicated and fabricated.
My dear friend, too great, I am so happy to get the big news, congratulations. Wish prosperity your new company. And wish you all happiness and health.
Dear Brother Zaffer,
Baarakalla fiy, Let Allah showers you fruitful baraka here and hereinafter. Let Allah enlarges the number of your shops and sister companies for then becoming Al NOf Group of Companies. Ameen.
Ramesh shetty
, Kemmannu/abu dhabi
08/10/2011 16:04:21
All the best for kemmannu kambala i hope this time more than 100 pairsof buffelos will come. congrats for kambala commitee.
ಬತ್ತದ ಕೊಯ್ಲಿನ ನಂತರ ಕರಾವಳಿ ಪ್ರದೇಶದಲ್ಲಿ ಕಂಡುಬರುವ ಜಾನಪದ ಕ್ರೀಡೆ ಕಂಬಳಕ್ಕೆ ಅಖಾಡ ಸಿದ್ಧವಾಗುತ್ತಿದೆ. ನವೆಂಬರ್ 20ನೇ ತಾರೀಖಿನಂದು ನಡೆಯಲಿರುವ ಕೆಸರುಗದ್ದೆಯ ಈ ಸ್ಪರ್ಧೆಯಲ್ಲಿ ಭಾಗವಹಿಸಲಿರುವ ಕೋಣಗಳನ್ನು ಅವುಗಳ ಮಾಲಿಕರು ವಿಶೇಷ ಕಾಳಜಿವಹಿಸಿ ತಯಾರು ಮಾಡಿರುತ್ತಾರೆ. ಇದು ಕೇವಲ ಸ್ಪರ್ಧೆ ಮಾತ್ರವಲ್ಲ ಪ್ರತಿಷ್ಠೆಯ ಕಣವೂ ಆಗಿರುತ್ತದೆ.
ಉಡುಪಿ, ದಕ್ಷಿಣ ಕನ್ನಡ ಹಾಗೂ ಈಗ ಕೇರಳದಲ್ಲಿರುವ ಕಾಸರಗೋಡು ಜಿಲ್ಲೆಗಳಲ್ಲಿ ನಡೆಯುವ ಒಂದು ಜಾನಪದ ಕ್ರೀಡೆ ಕಂಬಳ. ಇದೊಂದು 1000 ವರ್ಷಗಳಿಗೂ ಹಿಂದಿನ ಕಾಲದಿಂದಲೂ ಕರಾವಳಿ ಜಿಲ್ಲೆಗಳಲ್ಲಿ ನಡೆದುಬಂದ ಕ್ರೀಡೆ ಎಂದು ಪ್ರತೀತಿ. ಕಂಬಳ ಒಂದು ಜೊತೆ ಕೋಣಗಳನ್ನು ನೊಗ (ಗದ್ದೆ ನಾಟಿಗೆ ಮೊದಲು ಕೋಣಗಳನ್ನು ಜೊತೆಯಾಗಿ ಕಟ್ಟಿ ಹೂಡಲುಪ -ಯೋಗಿಸುವ ಸಾಧನ) ಕಟ್ಟಿ ಹಗ್ಗ ಹಿಡಿದು ಯಾ ಹಲಗೆಯಮೇಲೆ ಒಬ್ಬ ಉತ್ತಮ ಓಟಗಾರ/ಸವಾರ ಓಡಿಸುವ ಸ್ಪರ್ಧೆ. ಈ ಉತ್ತಮ ತಳಿಯ ಕಂಬಳದ ಕೋಣಗಳನ್ನು ಈ ಸ್ಪರ್ಧೆಗಾಗಿಯೇ ಲಕ್ಷಾಂತರ ರೂಪಾಯಿಕೊಟ್ಟು ಖರೀದಿಸಿ ಅತ್ಯುತ್ತಮ ಆಹಾರದೊಂದಿಗೆ ಸಾಕಿ ಒಂದು ವರ್ಷದಲ್ಲಿ ಬರುವ ಸುಮಾರು 25ರಿಂದ 35 ಕಂಬಳಗಳಲ್ಲಿ ಮಾತ್ರ ಓಡಿಸಲಾಗುತ್ತದೆ.
ಕಂಬಳವನ್ನು ಮೊದಲ ಬತ್ತದ ಬೆಳೆಯ ನಂತರ ಅಂದರೆ ನವೆಂಬರ್ ತಿಂಗಳ ಮಧ್ಯತಂರದಿಂದ ಫೆಬ್ರವರಿ ತಿಂಗಳವರೆಗೆ ಬತ್ತದಗದ್ದೆಯಲ್ಲಿ ಸಾಧಾರಣ ನೀರಿರುವಾಗ ಚೆನ್ನಾಗಿ ಕೆಸರುಬರುವಂತೆ ಅಗತೆಮಾಡಿ ನಡೆಸಲಾಗುತ್ತದೆ. ಕೋಣಗಳ ಓಟ ಸುಮಾರು 125 ಮೀಟರ್‌ಗಳಿರುತ್ತದೆ. ಉಡುಪಿ, ದಕ್ಷಿಣ ಕನ್ನಡ ಹಾಗೂ ಈಗ ಕೇರಳದಲ್ಲಿರುವ ಕಾಸರಗೋಡು ಜಿಲ್ಲೆಗಳಲ್ಲಿಯ ಹಲವು ಬಂಟ/ಜೈನ ಮನೆತನಗಳು ಕಂಬಳಕ್ಕೆ ಹೆಸರುವಾಸಿಯಾಗಿವೆ. ಅವುಗಳಲ್ಲಿ ಉಡುಪಿ ತಾಲೂಕಿನಲ್ಲಿರುವ ತೋನ್ಸೆ ಪಡುಮನೆಯೂ ಒಂದು. ನಮ್ಮ ತೋನ್ಸೆ ಪಡುಮನೆ ಕಂಬಳಕ್ಕೆ ಈಸಲ ಸುಮಾರು 40ರಿಂದ 50 ಜೊತೆ ಕೋಣಗಳು ಬರುವ ನಿರೀಕ್ಷೆಯಿದೆ.

ನಮ್ಮ ಕಂಬಳ ಈ ವರ್ಷ ನವೆಂಬರ್ ತಿಂಗಳ 20ನೇ ತಾರೀಕಿಗೆ ನಡೆಯಲಿದ್ದು ಈ ಋತುವಿನ ಪ್ರಪ್ರಥಮ ಸಾಂಪ್ರದಾಯಿಕ ಕಂಬಳವಾಗಿದೆ. ಈ ದಿನಗಳಲ್ಲಿ ನಡೆಯುವ ಹಲವಾರು ಕಂಬಳಗಳು commercial ಆಗಿ ಈಗ ಜೋಡುಕರೆ ಕಂಬಳವೆಂದು ಕರೆಯಲ್ಪಡುತ್ತವೆ. ನಮ್ಮದು ದೇವರ/ದೈವಗಳ ಸನ್ನಿಧಿಯಲ್ಲಿ ನಡೆಸಲ್ಪಡುವ ಸಾಪ್ರದಾಯಿಕ ಕಂಬಳ. ನಮ್ಮಲ್ಲೂ ಪ್ರತೀ ಶ್ರೇಣಿಯಲ್ಲಿ ಅತೀ ವೇಗವಾಗಿ ಓಡಿದ ಕೋಣಗಳಿಗೆ ಪ್ರಥಮ ಹಾಗೂ ದ್ವಿತೀಯ ಚಿನ್ನದ ಬಹುಮಾನಗಳನ್ನು ಕೊಟ್ಟು ಪ್ರತೀ ಜೋಡಿ ಕೋಣಗಳ ಯಜಮಾನರನ್ನು ಸನ್ಮಾನಿಸಲಾಗುತ್ತದೆ.

* ಟಿ. ದಾಮೋದರ ಸಾಮಾನಿ
J juz want more picture n videos of d international theatre festival...held in chembur from october 3rd o october 6th 2011
Thank you very much for highlighting our activity
Nice to see so many people taking part in the procession, God Bless all
Jossey Saldanha
, Mangalore/Mapusa/Mumbai
04/10/2011 08:19:05
Great show guys.
KEMMANNU ROCKS !!!!!!!!!
Jason Andrade
, Bangalore / Mumbai
03/10/2011 13:47:32
Thanks Jayaprakash Kini This News Published. I Am Staying Working Near to Paragon Footwere Company.
Dephny William Lobo
, Kemmannu/Qatar
02/10/2011 10:01:33
Happy Birthday dear Roqiyab. May God Bless you good health and happiness.
Stanley
, Kemmannu / Dubai
02/10/2011 09:19:17
Congratulations to Mangalore Konkans for the support to the GVOM talents.
It was really Ek Saanz Mazechi!
Very good stage play good sound overall nice program.
Vincent Mathias
, Karkal/Mumbai
02/10/2011 07:02:13
Congratulation your commitment and hard work definitely will bring many more laurels to you. we wish you all the best for your future. Vincent mathias and fly
Vincent Mathias
, Karkal/Mumbai
02/10/2011 06:50:29
Dear Mam Happy Birthday and many many happy returns of the day.May god bless you with good health in years to come. from vincent,premila,vernon and vartan
James Fernandes
, Barkur/Chicago
02/10/2011 01:52:24
There is a Konkany-English dictionary site. Needs password "ilovekonkany"
http://www.konkanifoundation.com/ancy/konkanidictionary.pdf

There is no word "pai" for father in this site; except the following:
"Father... = ... Bapui, an" etc....
I had heard occasionally, aan for real father, not an for pai, father, pater, pita, pitr, appayya....
Was there a Pai at all? I really wonder... Or born to podorn?
Dont bother to skype me, its disconnected by an evil eye; don't bother to e-mail using fictious names and virus attached jokes or wisdom; however, my e-mail account is in some PPs name; But still I can communicate!!! Be happy; and reap what you sow.....
If one is "upright and honest" even the bullets on a live/dead corpse cannot kill you!!! I miss ploughing and suprano tenor " Ho ho HOO, ho ho, hO ho HHO...
What is "PAI" anyway?.....
Do not wish sickness upon anyone...

If only I had called my father, Other than "Pai"; I would have been Vice -Pope.. If such post is not there I would have instituted!
Sorry, I called my father, "Pai"!!!
One word can turn your life; be careful....Out there.....
Archy Fernandes
, Byndoor / Dubai
01/10/2011 19:14:26
Congratulations .................................
Ramesh shetty
, Kemmannu/Abu Dhabi
01/10/2011 18:43:30
HAPPY BIRTHDAY ROQUE SALDANA, AND MANY MANY MORE TO COME.
James Fernandes
, Barkur/Chicago
01/10/2011 18:39:04
Faith of our fathers, living still,
......
Faith of our fathers, we will love
Both friend and foe in all our strife; (Can we?)
And preach Thee, too, as love knows how By kindly words and virtuous life. (but Do we????)
Once a neighbour Bamun girl drank some milk along with a dead cockroach.
She got into such tantrums, that she thought that she lost her baumunissm, virginity, (Actually Ba means without, maan mean man; in otherwords born without a legally married man!) and that she would get sick, curse of god.. etc...
Another self claiming brahmin samsousa caught a cockroch from my cowshed, and then gave the girl some salt water to drink. By now, you must know that salt water can cause emisis. The girl started vomiting. The stupid bamun sosa put the dead cockroach in a tumbler, and caught her vomitus in it. Showed her the creature; and the girl was perfectly fine, ever after! until she came to know that cockroach was non-brahmin....point?
Yes, folks; "Faith of our real fathers! or fathers!
Laugh, instead of vomiting; or making others to....
"We hail Thee, Saviour and Lord
THY CROSS EVER BE ADORED"

The CROSS OF CHRIST is the CORE OF CHRISTIANITY.

Let this spirit and fervour be forever within the hearts of each and every one - It is so nice to see such a big crowd from Mount Rosary Parish Kemmannu Parish -
I am tend to wish say "HAPPY FEAST OF HOLY CROSS" to all.

Good coverage by Mr. Richard/Vivek
Jossey Saldanha
, Mangalore/Mapusa / Mumbai
01/10/2011 08:01:53
Many Happy Returns Uncle!!!!!
Where is the party tonight?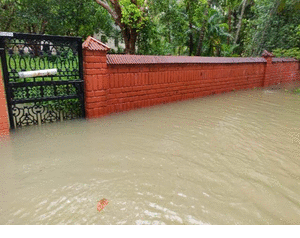 BIGGEST FLOOD IN 46 YEARS, KEMMANNU - UDUPI
View More
---
Sad Demise: Benno Ignetius Rodrigues, Kallianpur.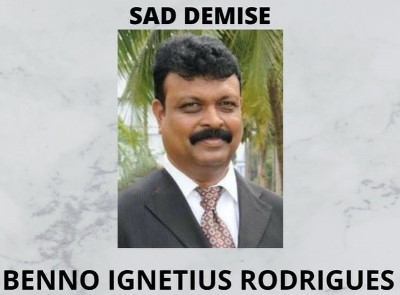 ---
Autobiography of Richard Carvalho, Barkur/Mumbai.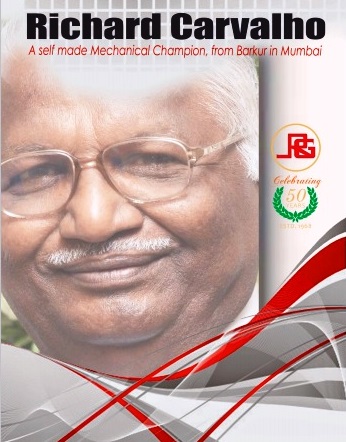 ---
Unbelievable Stunts on Beach by local boys| Freestyle Jumps | India | Udupi | Kemmannu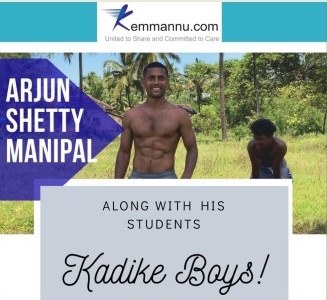 ---
The Tablet - International Catholic Weekly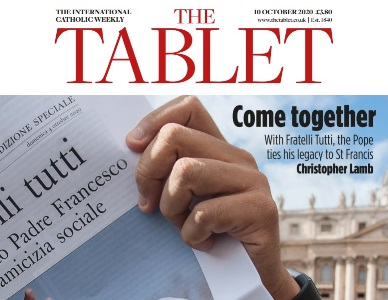 ---
GSB delicacies at Hotte Thumba Fish Court Udupi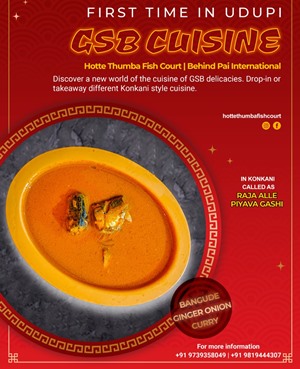 ---
Rozaricho Gaanch September Issue 2020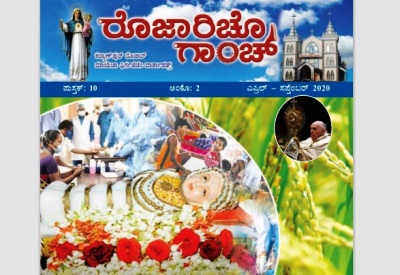 ---
Contact on Going Residential ProjectAl Nayaab Residency, Udupi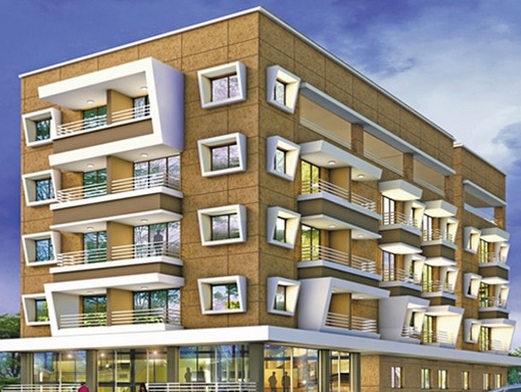 ---
Computerised Clinical Laboratory, Kemmannu.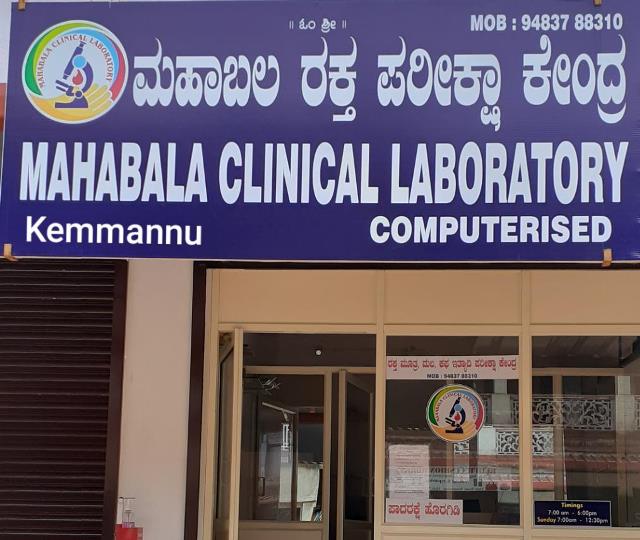 ---
Milarchi Lara - Bulletin Issue July 2020.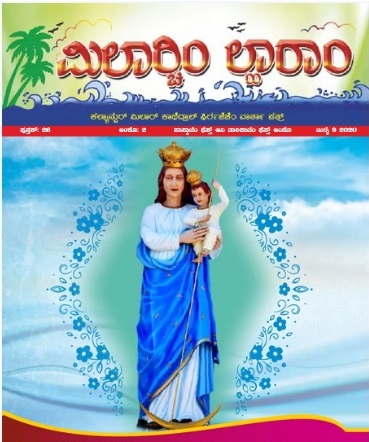 ---
Choice Furniture vast household showroom opens at Santhekatte, Kallianpur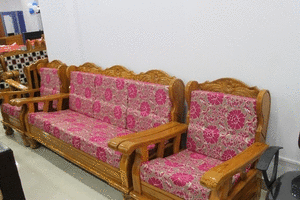 ---
Focus Studio, Near Hotel Kidiyoor, Udupi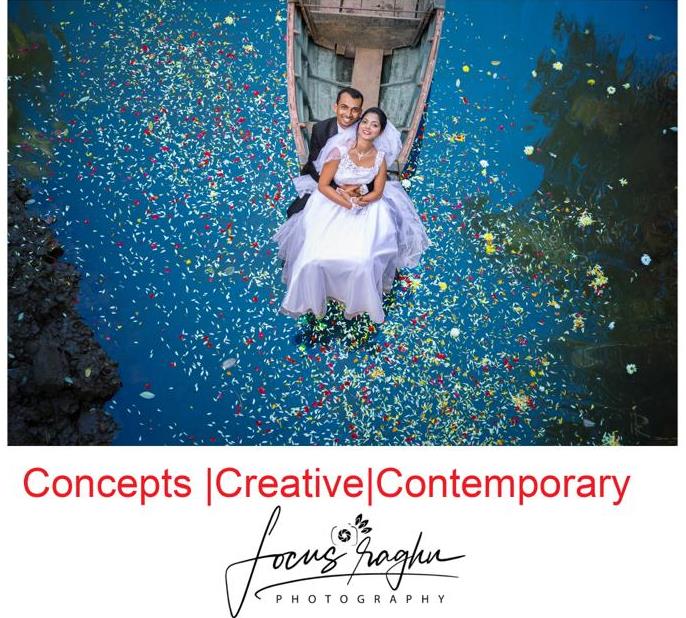 ---
Canara Beach Restaurant, Hoode/Bengre, Udupi.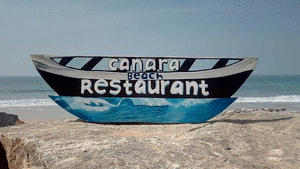 ---
Delite Catering, Santhekatte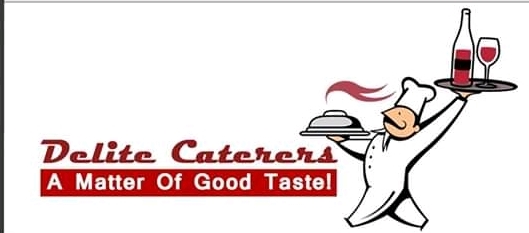 ---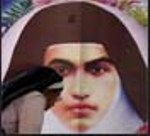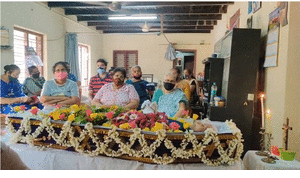 Kemmannu Channel -YouTube Click Here

Click here for Kemmannu Knn Facebook Link
Sponsored Albums