Disclaimer: Kindly do not post any abusive, defamatory, infringing, obscene, indecent, discriminatory or unlawful material or SPAM. Kemmannu.com reserves the right to block/ remove without notice any content received from users.
James Fernandes
, Barkur/Chicago
21/08/2011 21:11:34
Come to think of it, I feel I was unique to have the darshan of Shree Krishna,(1956 or so), through the Kanakana Kindy (Kandy: Small window opening at the rear wall of such a great seat of faith). There was some sort of heavenly feeling to stand where exactly Kanaka Dasa stood, when, then the Lord Krishnas (statue) turned around from facing the Sancto Sanctorum Altar and smiled at Kanaka Dasa, a devout human, but not classified as Brahmin, by/as self selected/chosen by God,,,,..Folks, the taste, the feeling, the experience, in the presence of divinity, cannot be explained, just as, you cannot send your kisses to your wife through her boyfriend!
Nancy Lewis (Saldanha)
, Padukudru/canada
21/08/2011 18:43:36
Dear Jyoce, Ivy, Vincent, Nelson fly, pls accept our heartfelt condolences on the sad demise of your mother. May her sould rest in peace.
Michael Fernandes
, Sharjah-Kemmannu
21/08/2011 18:42:13
Dear Nelson and all family members, Kindly accept our heartfelt condolences on the sad demise of your Belowed mother. May her soul rest in eternal peace.
Michael Collen
Connel,Michelle
"Rose-Land" Kemmannu
Happy Krishna Janmashtami to all...
Excellent covarage, Nice photographs...
Michael Fernandes
, Sharjah-kemmannu
21/08/2011 15:24:14
Dear Nelson all family Members
Our heartleft condolences on the sad demise of your beloved mother.
May god grant you the strength to bear this irreparable loss and may her soul rest in peace.
Michael Collen
Connel
Dear Cornelio Family,

Please accept our heartfelt condolences on the sad demise of your Mother. May her soul rest in peace.

Lawrence Andrade Family, "Star View", Kemmannu.
Alex, Ophelia and Asher Lewis
, Kallianpur
21/08/2011 12:17:42
Dear Nelson and all family members,

Kindly accept our heartfelt condolences on the sad demise of your mother. May her soul rest in eternal peace.
Edna Andrade Bernard
, Bangalore
21/08/2011 09:42:59
Congratulations Dylan on your obtaining the 49th All India Rank. I wish you all the best and success in your future endeavours. My Regards to mom.
Really Good Effort by Kemmannu News Network Team. Keep it up.
Jason Andrade
, Bangalore / Mumbai
21/08/2011 08:40:04
Congratulations Dylan... All The Best In All Your Future.

From : Dulcine Casmir Andrades Family Kemmannu.
Jason F Andrade
, Bangalore / Mumbai
21/08/2011 08:31:10
Congratulations Dylan... All the Best in your future.
Shyla Andrade Nazareth
, Dubai
21/08/2011 07:29:22
Dear Dylan,

Congratulations.....

from: Lawrence Andrade Family, "Star View", Kemmannu
Pramila Andrade
, Kemmannu/Mumbai
21/08/2011 06:04:26
Congratulations and all the best.
PIUS FERNANDES
, Halealve/BOMBAY
20/08/2011 18:07:16
Dear Stany Bab, Wishing you all the best on your Birthday. May God grant you many years in Priestly Ministry. Pius Fernandes, Son of Late HENRY Mary Fernandes, Halealve.
THanks Kemmannu.com for the effort and the video. Jai Ho
Jossey Saldanha
, Mumbai / Mapusa
20/08/2011 14:33:50
Congratulations and all the best in all you future endeavors.
All pics r to good ..love to see DR.ANUJ....S.. AND YA MALAJI.. BEAUTIFUL...
Dear Frank Danya,

Many Many Happy Returns Of The Day Magtha Tuka.

Wishes From,

Roney Family
Thimmannu Kudru/Dubai
Crime entered our doorsteps, Its time for the district police to prove their quality by quickly finding the cause of this incident.
Eric Violet
, Kemmunnu/Udupi/Mumbai/Abufhabi
19/08/2011 10:29:36
Hi Frnk many Happy returns of the day.!!!!!!!!!!!!!!!!! Have a Wonderful day."MAY GOD BLESS YOU"
Congratulations.We are proud of you.
For more info check website www.indiancoastalart.com
venkat Rao Padukudru
, Bangalore
19/08/2011 04:02:17
My sincere thanks as second son of late Sri .P. Somashekar Rao ,to one and all who were directly and indirectly associated in making this "Shardhanjali" tru to its spirits value .
Thanks once again..!!
Please watch what is Jan Lokpal http://www.youtube.com/watch?v=2CHcKlIsvAQ feature=related
James Fernandes
, Barkur/Chicago
18/08/2011 18:53:13
I personally like this the following stanza:
Rodonaka dhuve, ani suzainaka dolhe
ani aattach disani tuka apovnck etawn pole
(Don't cry, dear daughter, and don't allow your eyes to swell
within just eight days we shall bring you home again!)
How true these days to some of us? After eight days never to return again!! Laugh, Laugh, just laugh!
James Fernandes
, Barkur/Chicago
18/08/2011 15:20:54
Folks: I think I asked too many questions. An achiever, a role model, prize winner, now having a Arts gallery of his own, should be honored as the Personality of K.com. I am sure he has motivated and helped hundreds of budding arts students, has helped with the easel and color paints, perhaps sent them for higher degree earning; all of which can be put in an elaborate article with data provided by him. Let his light shine, and his paintings too....
Kenneth A. Saldanha
, Kemmannu / Dubai
18/08/2011 15:06:07
Dear Frank,
Happy Birthday and many a many happy returns of the day. Kenneth
Dear Frank, Many Happy Returns of the Day Happy Birthday
Stanley
, Kemmannu / Dubai
18/08/2011 06:29:24
Dear Frank, Wishing you a very Happy 60th Birthday.

60 is just 40 with 20 years of experience.

May God bless you with good health of mind and body and happiness, throughout your life. May all your dreams come true.

Have a wonderful and lovely birthday.
Archibold D'Souza
, Kemmannu/Dubai
18/08/2011 06:26:41
Dear Frankey,
Wish you Happy Birthday. Many more to come, all the best.
Dear Mr. Frank,

Wishing you a very happy 60th Birthday..

Best wishes from: Henry, Shyla, Lester Denver Nazareth.
Dear Mr. James,

The name of the 75th birthday celebration person is Peter Lewis and Peter has recieved the Rajyotsava Award and State Lalith Kala Honour in 1992. In the year 2001, he was honoured by all India Fine Arts and Crafts Society for his service to art at New Delhi.

Peter A Lewis's main skills are wall paintings wet and dry process, tapestry weaving and textile designing. The rest of the answers for your ??s are still ??s for me also.
Alfred Crasto and Fly.
, Nairobi/Kenya
18/08/2011 05:44:59
Dear Frank,

Happy birthday and Many many happy returns of the day. Enjoy and have a great year ahead. Alphy
Pramila Andrade
, Kemmannu/bombay
18/08/2011 05:17:42
Wish you a Happy Birthday Frank.
James Fernandes
, Barkur/Chicago
18/08/2011 03:26:56
I see one or two pictures of a Capuchin costumed/Priest.
Is he Fr. Alfred Roche, OFM, Cap, from Brahmavar of 1950s? Or Fr. Peter Crasta ofm from Kannad Kudru?
What is this 75th birthday persons name? Lewis for sure? What is his coontribution to society? For 50 years he has been drawing, painting, did he make any money? Did he share his income to help the needy?
Richard, please write a few more lines, what it is that you are publishing, who are these people, what is their contribution of society,...
If Richard has not enough information, the 75 year person or his photographed dependents can pitch in a few lines to make this website rich in information....
Pictures are worth thousands of words, but what or where is the relevance?
Alex , Ophelia and Asher Lewis
, Kallianpur.
17/08/2011 19:39:07
Dear Frank Sir,

Many many happy returns of the Day and Happy Birthday.

May Almighty God Bless you with good health, peace and happiness always in the coming years.
Shailesh my name is DAMODAR SAMANI and not DAMODA SAMANI as u spelt. Be cautious next will you please or else I have to call u shayla.
Jossey Saldanha
, Mumbai / Mapusa
17/08/2011 15:58:29
Nice to see school kids on roads protesting against corruption but I need to ask these kids a few questions. Where were you when iron ore worth Rs. 152 Billion was looted from the Bellary mines (the largest scam in the history of Independent India) The then CM of Karnataka was been implicated along with 2 senior ministers. 700 officials of the State administration including IAS and IPS officers have also been named in the Lokayukta report. What happened? Why did you not come out on the streets then?
Agreed all political parties are corrupt but can we change this system overnight? Should we throw all our elected representatives of the parliament in the DUST BIN and make Anna Hazare the PM? India is not a BANANA REPUBLIC and we have to think about ways to root out corruption within the framework of the INDIAN CONSTITUTION.
We also need to find out who is trying to derail India. US / RSS / BJP?
I am not a Congressman but I prefer to support any party which is relatively less corrupt.
DAMODA SAMANI THONSE, YOU PEOPLE HAVE BECOME MAD TO RUN BEHIND THIS STUPID OLD MAN WHO SPOILING PEACE AND HARMONEY IN THE COUNTRY. IF ANNA WANTS TO REMOVE CORRUPTION, LET HIM CONTEST ELECTIONS, WIN IT AND BE THE PM OF INDIA AND THEN RESOLVE CORRUPTION. BUT ANNA CANNOT TAKE THE COUNTRY INTO RANSOM BY HIS FAST. THERE IS A WAY OF DOING THINGS. TODAY BJP MAY DENY BUT ANNA IS A BJP AND RSS MAN NO DOUBT AND TODAY WHATEVER IS HAPPENING BJP IS RESPOSIBLE AS THEY SENT ANNA TO FIGHT UPA AND CONGRESS. THIS SHOWS HOW CAPABLE BJP IS IN DOING SUCH FOOLISH THINGS.
If your house at the 22nd floor is burning and if you have no access to the door of house/ lift/ staircase, in such a situation one has no option other than jumping from the balcony of that floor. Our home is burning right now and hence the urgency.
Can we assume- This is the FATE OF DEMOCRACY FREEDOM. If each one exercises the right of democracy freedom of speech and action - in the way he/she wants, then why we need Government, parliment, judiciary, security forces, police personnel and so on - eachone can go on in his/her own way.
Referring to Mr. Anna Hazare's agitation, CAUSE is RIGHT, MEANS - is also right, But the way -the means he handles the cause -?????. Literally dictating terms with the GOVERNMENT/PARLIMENT, JUDICIERY and SECURITY FORCES. Of course, CORRUPTION NEEDS TO BE ERADICATED AT ANY COST. But all know , it is a long process, to be done in due course of time.

I am sure- No body is ready to jump from 11th floor to reach the ground floor- either , will use lift or staircase

But always have FAITH.
James Fernandes
, Barkur/Chicago
17/08/2011 02:33:59
Before 1947, the word good was spelled AND TAUGHT as good. not gud. I, the personal noun I, was always in uppercase. "Tx one all", I guess, I mean, "Thanks to you, one and all", for reading my comment on comments, comment!
Brilliantly beautifullly the language is evolving. I can still clearly understand, except, what ppc college is! Good snaps, very good coverage! If a tree falls and dies in Western Ghats, and no sees or knows about it, does it mean the tree really perished? Did a tree really exist? Good or gud, ?
James Fernandes
, Barkur/Chicago
16/08/2011 20:08:59
Whats corruption? Its a recycling unending investment. For example, a farmer's son wants to become a police officer. He was asked to pay some bribe. This boy has no money, goes to his wise granfather, who says, If that's what it takes, go for it, and gives the the bribe money as investment. The boy becomes a police officer, takes money from every wrong/right doer, and repays the debt to his grandfather. His son wants to go to medical school, hence, the police officer continues his modus operandi. The son becomes a doctor, prescribes unnecessary tests, and biopsies, and operations, to pay his father who supported his education. Got it?? "The corruption re-cycles. Only way to make the sun rise from the West tomorrow, is to rename the direction East to West!
Corruption is here to stay, unless and until, the basic necessities, such as FOOD, CLOTHING, Shelter, and basic morals are met. The beauty of survival is to learn when to flow with the current, and when not to. Let the dead fish flow with the current, if you can resist the current, be prepared to get shot like AbeL, MLK, MKG; or get crucified, or get jailed like hazzaron Hazzare. Laugh, laugh, the laughter.
Meenakshi, Jossey and now Harish you all deserve a noble price for your thought of the day. More of your breed is needed by Sonia when she gets back if she she ever does.
Meenakshi, Jossey n now Harish u all deserve a noble price for your thought of the day. More of your breed is needed by Sonia when she gets back if she ever does.
There is no doubt that majority of the Indians are the victims of corruption. In a sense democratic system of governance has failed to stop this evil and the people are suffering.

Once elected our representatives become a different species having no sync with the feeling of the common man. Opposition parties were expected to highlight the plight of the suffering people and bring out legislations to stop such menace. Main opposition party BJP is all along playing a hide and seek game in this regard and never express their clear stand. They just try to manipulate the situation to their benefit, i.e. to gain some votes in the next election. The boycott by some parties to attend the meeting called by the ruling party to discuss the Lokpal bill reflects the sad state of democracy in our country.

No doubt elected representatives and Parliament is the highest authority to bring out any legislation. When they have failed to perform their duty, an Avatar called Anna has surfaced. Whatever is governments stand majority of the people are with Anna just because they are fed up with corruption at all levels.

All along political parties appoint eminent lawyers as their spokesperson, who have a uncanny knack of deflecting questions about reality and conveniently answer any awkward questions thrown at them. Alas everyone has failed to satisfy the general public as far as Anna Harzare's issue is concerned. Anna is expected to be released from prison tonight bowing to public pressure. That itself is a victory for people power.
Sdanada Pai
, Manipal Mangalore
16/08/2011 16:08:34
What Anna has done is his right of freedom, what a corrupt politician is doing is savaging the freedom by amassing wealth. Everywhere in the Govt office there is corruption that is leprosy in the society lets support Anna he is the only good Samaritan ever India has seen let Lokpal bill come into force and we will find many go behind bars. Anna will win and people will.
NITESH CAN TAKE ANNA TO HIS STATE AND ALLOW HIM TO PROTEST IF HE LIKES ANNA SO MUCH AND IF HE THINKS WHAT ANNA IS DOING IS CORRECT. BUT IN THE CAPITAL DELHI THIS WILL NOT BE ALLOWED AND ITS RIGHT WHAT SHIELA'S GOVERNMENT IS DOING. HATS OFF TO DELHI POLICE AND GOVERNMENT. NO ONE WILL TOLERATE A STREET BEGGAR TO COME AND TELL THE GOVERNMENT HOW TO RUN IT WHICH WAS MASTER MINDED BY BJP AND RSS. BETTER NITISH MIND HIS OWN STATE AND IF HE IS SO FOUND OR ANNA HE CAN TAKE HIM TO BIHAR.
Gasper Peenth
, Kemmannu/Bombay
16/08/2011 15:25:49
Effective Lokpal Bill is the need of the hour, (Read my article in Kemmannu.com)but it is difficult to fight against this mighty politicians (may be Congress, BJP, BSP, Samajawadi, or any reginal parties.) Now Anna has taken up the cause to put more pressure on the government to come out with a "Effective" Lokpal Bill and being all of us (so called cattle class people), it is our duty to support it with letter and spirit. If we really think, we need a better managed, effective Govt. in the future.

Gasper Peenth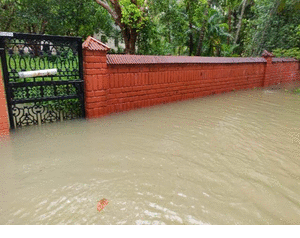 BIGGEST FLOOD IN 46 YEARS, KEMMANNU - UDUPI
View More
---
Now Open - Kallianpura Rotary Dialysis Center at Goretti Hospital, Santhekatte.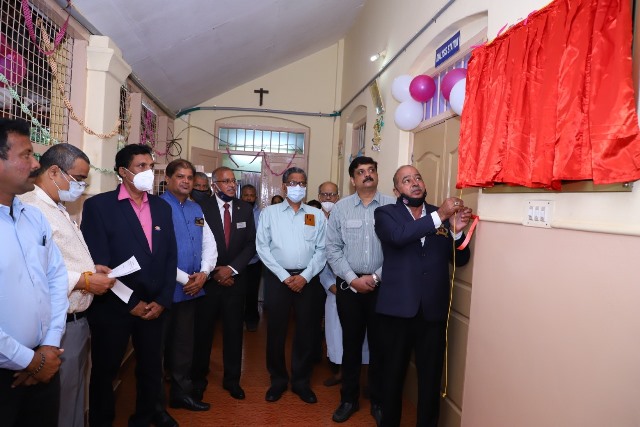 ---
Computerised Clinical Laboratory, Kemmannu.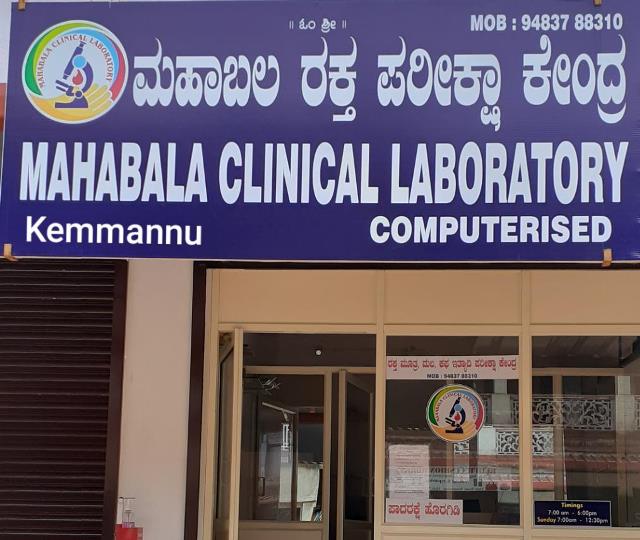 ---
Milarchi Lara - Bulletin Issue July 2020.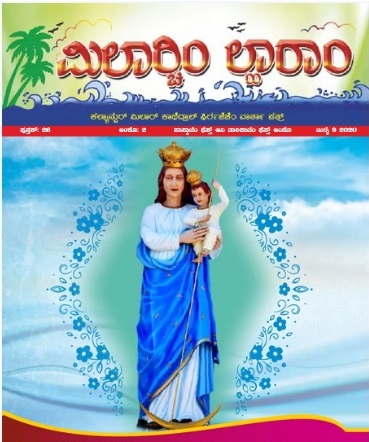 ---
Cut down your medical expenses. With Manipal Arogya Card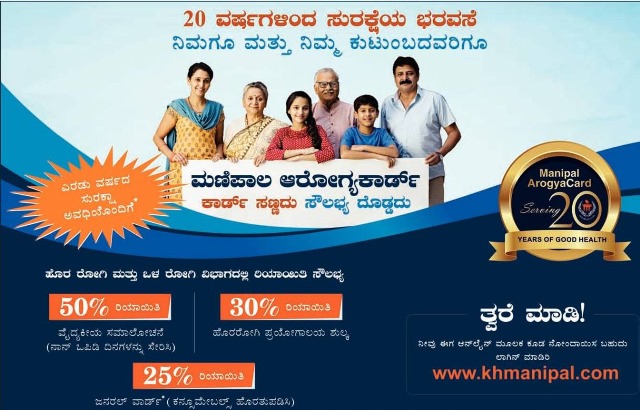 ---
Choice Furniture vast household showroom opens at Santhekatte, Kallianpur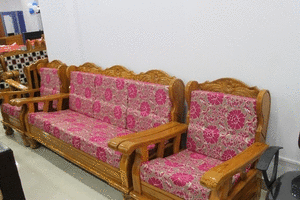 ---
Focus Studio, Near Hotel Kidiyoor, Udupi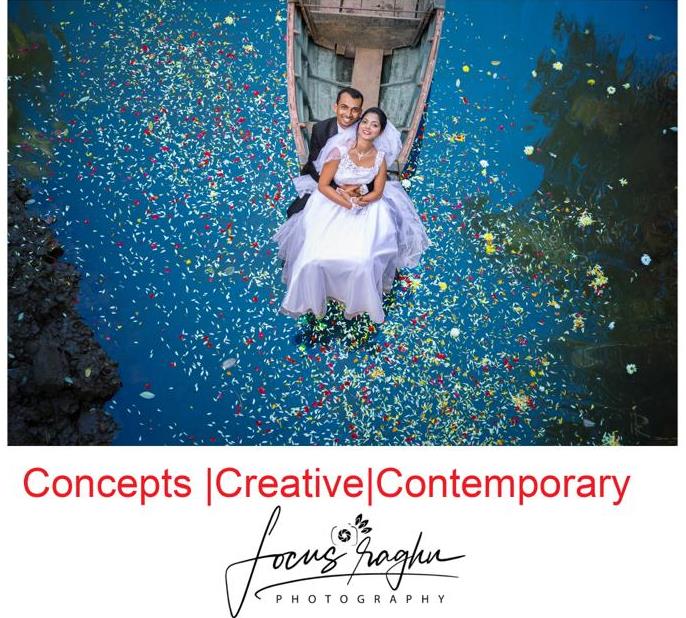 ---
Canara Beach Restaurant, Hoode/Bengre, Udupi.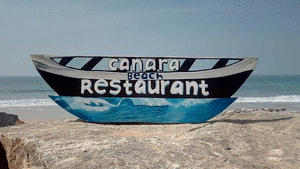 ---
Delite Catering, Santhekatte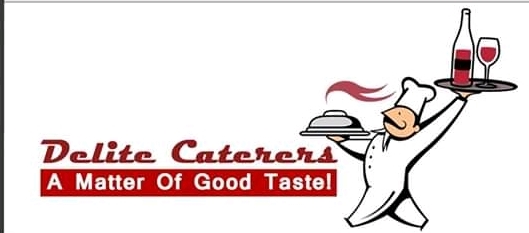 ---
Welcome to Thonse Naturecure Hospital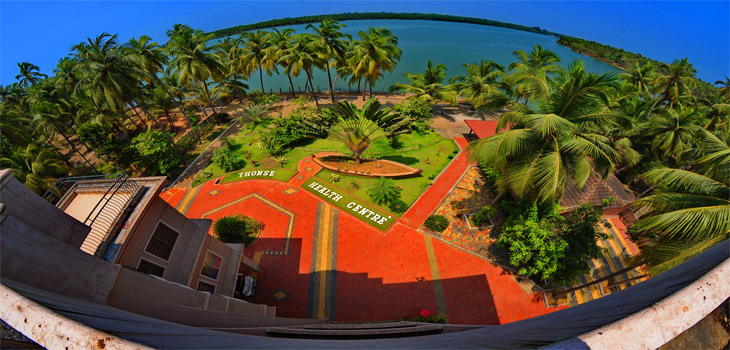 ---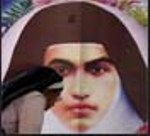 Click here for Kemmannu Knn Facebook Link
Sponsored Albums