Disclaimer: Kindly do not post any abusive, defamatory, infringing, obscene, indecent, discriminatory or unlawful material or SPAM. Kemmannu.com reserves the right to block/ remove without notice any content received from users.
IT WAS SURPRISING HOW RAMDEV FELL SICK. A PERSON WHO TEACHES YOGA TO MILLIONS SHOULD HAVE NOT FALLEN SICK. YOGA MEANS A PERSON ALWAYS WILL BE IN GOOD HEALTH AND NEVER FALL SICK SO EASILY. BUT RAMDEV FELL SICK NOT BECAUSE OF SICKNESS. HE WAS SCADE AND FELT SICK SEEING THE POLICE COMING TO ARREST HIM. A PERSON SHOWED THE WHOLE WORLD WHAT YOGA HE WAS TEACHING ? ONLY DRAMA IT WAS AND NO YOGA AT ALL. THE PEOPLE ALSO WHO JOINED YOGA CLASSES OF RAMDEV WERE ALSO ALL FOOLS.
What Iyer is saying is correct. What the Government gave so much importance to Anna and Ramdev at the first place ? Parliment should take the decisions and not Ramdev or Anna. What is the meaning of Team Hazare ? Is it a Cricket Team ? If its a Govenment committee team ? Why Anna in it ? Why the Government had to send 4 of its Ministers to persuade Ramdev not to go on fast ? They should have sent 4 Police Officers to arrest him so all the Tamasha in Ramleela Maidan would have not taken place at all.
Alex Lewis and fly.
, Abu Dhabi
12/06/2011 09:50:14
Many many happy returns of the day dear Anson, Have a great day
Dephny Lobo
, Kemmannu/Qatar
12/06/2011 09:07:30
Happy Birthday Anson. God Bless you.
Santhosh Andrade
, Kalmady, Abu Dhabi
12/06/2011 05:13:52
Dearest Anson,

May Almighty God Bless you on this day and may you dreams come true and have wonderful fun filled Birthday. Many Many Happy Returns of the Day


From Santhosh, Apsara, Anushka and Anika
James Fernandes
, Barkur/USA
11/06/2011 18:37:04
Hi Richard:

Normally Bishops and Archbishops are addressed as "Most Reverend."

Oh, Well, Reverend Fr. Stany Lobo of Barkur origin, may/will become a Bishop, hence, addressing him as "Most Reverend" may not be out place!

Thank you.
Stephen Claude D Almeida
, Dubai/UAE
10/06/2011 09:55:47
Darling Shahila D Almeida

On your special day, I wish you all that you desire. May God bless you with love and care. Enjoy every moment, every day of your life.

Happy Birthday.
Many Many happy returns of the day shahila
Vijay Teki
, Hyderabad/Dubai
10/06/2011 04:27:25
Many many happy returns of the day.
One goes another comes ..!!! All hail to these priests
Welcome Dear Rev. Fr. Fred Mascarenhas to Udupi Parish and Thank you very much Dear Rev. Fr. Mathew vas for your services to the people of Udupi Parish, wish you all the best for your future. May God Bless us all.
Alwyn Vijay Fernandes
, Kemmannu/Mumbai
09/06/2011 07:58:51
Its very nice to read news on this site.
Congratulations friends!
I am very glad to see you all celeberating Fiesta 2011 there. Keep it up.Good Luck!
Jossey Saldanha
, Mumbai / Mapusa
08/06/2011 04:02:27
@Jossy Andrade, Kambla Thota, Dubai.
I guess you are a little rude to Sangeetha. I am sure you have not understood her.
Her question is very simple. Kemmannu Flowers have a grand annual feast, celebrations, picnics and stuff. Lot of money is spent on these festivities but when it comes to Kemmannu charity why are they so pathetic?
Todays world is all DHIKAVA. Dont you guys splash pictures of your festivities on web portals?
Even Yeddurappa takes credit for spending our money on his temples.
I hope and pray Kemmannu Flowers bloom, prosper and also make Kemmannu a better place.
Great job Kemmannu Catholic Sabha and Kemmannu SVP members. God will bless you abundantly.
I would like to quote Jesus Christ: Whatsoever you do to the least of my brothers you do unto me.
Jossey Saldanha
, Mumbai / Mapusa
07/06/2011 18:03:02
All this while we had Frauds and Jokers.
Now we are having Dancers.
Welcome "Sushma Ki Jawani".
SUSHMAJI SHOULD GO TO SOME BROTEL AND DANCE IF SHE IS SO INTERESTED TO DANCE. IS GANDHI S SAMADHI WAS A PLACE TO DANCE ? SUSHMA IS SAYING ITS BJP S TRADITION DANCING FOR PATRIOTIC SONGS ? THESE BJP MPS WENT TO PROTEST.


BUT THEY WERE ENJOYING DANCING AND SINGING AS THEY WENT FOR A BIRTHDAY PARTY AND CELEBRATING. SO DISGRACEFUL. OUR OPPOSITION LEADER OF LOKSABHA DANCING ON GANDHI SAMADI. IF SUSHMA HAS ANY SHAME SHE SHOULD RESIGN AND SIT AT HOME.
This is in response to Sangeethas comments about Little Flower Members Dubai.
Many of the Little Flower members are charity minded and generous donors. Many of the charity and cultural activities of the Kemmannu church are supported by the members. As Jossy said, for them charity means giving and not advertising about it.


Many members of the St. Philiomina Hr Pr School old students association have responded to the recent appeal on this website and have donated substantially, which in term helped the school to distribute uniforms, books and umbrellas to the needy children of the school.
Jossy andrade
, kambla thota, Dubai
06/06/2011 20:02:29
Responding to the comments of our dear sister Sangeetha, about Kemmannu flowers. It is easy to sit back and criticise, we are all flowers of Kemmannu, if we have any ideas how we can make this world a better place let us come forward and share it, let us help each other by giving our suggesions, let us put our time and effort, if we can not i think we have to keep our mouths shut. I dont think Kemmannu flowers have not done any charity, we should listen to thier annual report. YOUR LEFT HAND SHOULD NOT KNOW WHAT YOUR RIGHT HAND IS DOING these are the words of our LORD JESUS CHRIST let us be His true followers. PRAISE THE LORD, PEACE BE WITH US.
Stanley D souza
, Kemmannu/Dubai
06/06/2011 18:34:26
This is with response to Ms. Sangeethas comments on Kemmannu Flowers UAE.
We, Kemmannu Flowers-UAE, do the charity work for Kemmannu and other places for needy people. But we dont make any publicity of our charity work. Every year we give fixed sum to Kemmannu Parish for poor and needy people fund and that is being announced in the Kemmannu church by Parish Priest. Every year, during our annual festh we recite our annual report of our charity work.
I persuade you to attend our future annual Festh and join Kemmannu Flowers so that you will come to know more about our work. We require more encouraging supporters to make Kemmannu Flower UAE run more successfully.
Dear Family Members,

Please accept my heartfelt condolences on the sad demise of Cecilia Peirera. May her soul Rest in Eternal Peace.
Simon Francis Lasrado
, Sullia/Bangalore
06/06/2011 08:44:20
Heartfelt condolences to the bereaved family of Joachim D Souza.Really shocked to hear my good old friend s sudden death.

I know Joachim since 1966 when I was doing fine arts/photography training at BGM fine arts in Mangalore and I was staying at my grandfather s house at Jeppu Kutpadi road very near to Joachim s house.We used to meet each other everyday as he was going to St.Aloysius college and I was going to Kodialbail for the photography training.


Though we have no contact since many years,I can not believe that he is no more and today I have lost one of the best friends in my life

May his soul rest in peace and may God grant his wife Nancy,children Jenicia and Nizel strength and courage to bear this heavy loss.


Sharing in grief,
Simon Lasrado family
Bangalore
JDS is a most corrupt when it was ruling in Karnataka. Please let us know any one good development project it carried in its tern. Only Mr. Devagowda Mr.Kumara Swami has filled their bank accounts. And one more thing JDS is playing a very ugly game to disrupt Mr.Yedeurappa s BJP government. This is too shame to JDS.
BJP IS DOING GOOD JOBS FOR KARNATAKA.
Sangeetha
, Dubai -Kemmannu
06/06/2011 06:09:04
Thank you very much for Catholic Sabha, and St Vincent D Paul Society (SVP) Kemmannu support for poor student and people .God bless you. Where is Kemmannu Flower UAE. Why they are not like this charity work. They will do only fest every year. I did not see any charity work for kemmannu people. Please try to do some charity work for kemmannu people. Not just group for celebration of feast, Picnic and all.
Samson
, Kallianpur/Bahrain
05/06/2011 16:19:54
Our Dearest Ashu, Wishing you a Very Happy Birthday. May you have many more come. God Bless.

Lots of love; Uncle Samson, Aunty Anita, Shaun, Shayne Shannan
Jossy andrade
, kambla thota, Dubai
05/06/2011 16:17:38
PRAISE THE LORD
Done a great job, may the LORD give the grace much more greater things.
GOD IS WITH US
Dear Walter N Glancy Wishing u a Happy Wedding Anniversary . From: Mrs & Mr. Vinod M. D Souza, Joscel, Kemmannu.
I THINK KRISHNA UDUPI YOU ALSO COME WITH ME TO PAKISTAN TO LIVE. I NEED COMPANY. I HAVE GOOD CULTURE. KRISHNA YOU DON T WORRY. WHAT CULTURE YOU HAVE.
Many many happy retuns of the day Dear Asher
dorothy Saldanha
, Kemmannu/Dubai
04/06/2011 18:07:04
Dear Walty and Glacy, Wishing u a very Happy Wedding Anniversary and lots of happiness and good health.

Lots of Love from: Kevin, Dotty, Kate and Daniel
Laveena
, Abu Dhabi/Kemmannu
04/06/2011 17:19:25
Dear Walty Uncle and Glacy Aunty

Wishing both of u a very HAPPY WEDDING ANNIVERSARY and many more happy years of togetherness

Lots of love,
Laveena,Austin,Alistair,Larissa
Jossey Saldanha
, Mumbai / Mapusa
04/06/2011 17:06:19
This is all a ploy from Congress to scuttle Mr. Anna Hazare.
What are the credentials of Mr.Ramdev?
What are his qualifications?
What are his annual tax returns?
He earns Rs.1100 Cr. on teaching yoga?
He gives Rs.30 lacs in political donations to BJP?
Does any one know that he has properties worth billions overseas?
What are the ingredients which go in his medicines?
Do we Indians use bones in our medicine?
Why does BJP, Opportunists and Saviors of Hinduism in India quite on this issue?
Whom do we trust Congress or BJP?
@Hussain,Mangalore, You words shows your culture.Stop spitting venoum.You better go and leave in your own land Pakistan.
Jossey Saldanha
, Mumbai / Mapusa
04/06/2011 03:53:59
@Alan, Mangalore.
I do not think you have understood me properly because I always play the Devils Advocate.
Moreover, if you observe my third line the words do not got edited as donate and you got confused.
Reading your comments I am excited. At least I woke up one sleepy guy who has reacted angrily.
I understand your feelings and I am sure we all Catholics feel the same way but do not express.
Church attacks have declined and off late attacks on Christian orphanages has also taken a back stage.
Thanks to Daiji and few other like minded writers we have cornered the culprits and exposed them.
Yes our Christian brothers are still languishing in jails. Why? Because of our attitude Maka Kityak Padla.
Guys, Your views and participation are of utmost importance as your views create an opinion and because of our silence other communities take us for granted.
Editor: Kindly publish the above lines as is.
Jossey Saldanha
, Mumbai / Mapusa
03/06/2011 17:15:22
What is the difference between Politicians and Prostitutes?
They give in to the Highest Bidder.
No wonder Operation Kamala was a big success.
THIS CORRUPT YEDDY IS ONLY WINNING TRUST VOTE FOR THE 4TH TIME AND GOD ALONE KNOWS HOW MANY MORE TIMES HE HAS TO WIN. I THINK ITS HISTORY YEDDY HAS CREATED IN KARNATAKA WINNING TRUST VOTE FOR THE 4TH TIME. SHAME ON THIS CM. ONLY TRUST VOTE HE IS WINNING AND NOTHING ELSE. LOOTING IS STILL CONTINUED. BEFORE HE COMPLETES HIS 5 YEARS BY MISTAKE,I THINK HE WILL LOOT THE WHOLE KARNATAKA. JOSSY SALDANHA, MUMABI/MAPUSA IS VERY HAPPY YEDDY GAINED MAJORITY. JOSSEY YOU ARE A FOOL. CONVERT YOURSEF TO HINDUSISM IF YOU HAVE SO MUCH LOVE FOR YEDDY. YOU FORGOT THE CHURCH ATTACKS TWO YEARS AGO AND THE PRAYER HALLS ATTACK. YOU EVEN FORGOT STILL OUR CHRISTIANS ARE IN JAILS SINCE TWO YEARS WITH FALSE CASES ON THEM. I AM SURE YOU ARE AWARE OF ALL THIS BUT STILL YOU ARE SUPPORTING THIS FOOLSIH YEDDY IS A SAD AFFAIR. I AM SURE YEDDY HAS GIVEN YOU ALSO CRORES TO SUPPORT HIM OR GIVEN LANDS TO YOU WHICH YEDDY HAS LOOTED. SHAME ON YOU JOSSEY.
BABA RAMDEV AND ANNA HAZARE SHOULD BE PUT FOR WRESTLING. WE CAN SEE THEN WHO WILL WIN ? RAMDEV WILL WIN AS HE IS QUITE YOUNG THAN ANNA HAZARE. ANNA HAZARE CANNOT EVEN WALK PROPERLY. ONE SLIGHT PUSH IS ENOUGH FOR ANNA TO SAY GOOD BYE. WHY THIS ANNA IS INTERFERING IN ALL THIS LOKPAL BILL ? WHAT THIS OLD MAN CAN DO AT THIS AGE WHEN HE COULD NOT DO IT IN HIS YOUNG AGE. NOW WHY HE WANTS TO DIE WITH ALL CURSES FROM PEOPLE BY GETTING INVOLVED IN ALL THIS ?
WHAT SHARUKH KHAN IS SAYING IS CORRECT. RAMDEV HAS COME IN THE PICTURE AS HE HAS GOT A POLITICAL AGENDA. THIS IS ALL POLITICALLY MOTIVATED BY BJP, RSS AND BAJRANGDAL. RAMDEV WANTS BLACK MONEY TO BRING BACK TO INDIA ? CRAZY NUT WHO IS THIS FOOLISH PERSON. WE HAVE NOT EVEN HEARD IS NAME TILL FEW MONTHS AGO.

THIS RAMDEV HAS BEEN HIRED BY BJP. THIS IS THE TRUE STORY.

RAMDEV CANNOT BRING BLACK MONEY BACK TO INDIA.
Jossey Saldanha
, Mumbai / Mapusa
03/06/2011 08:45:37
Congratulations Yeddurappa!!!!!
Now that you have absolute majority kindly concentrate on Development.
Roads, Electricity and Clean drinking water should be your top priority.
Can I give you a list of things you should not do?
1. Visit Temples but donate carry the press with you.
2. Take photographs with Swamis but use these pictures only for your private collection.
3. Give donations to temples but use your own money and not public money.
4. Freeze all expenses on visits to Delhi, A/c Cars, International Holidays and Renovations.
5. Stop buying aircraft s and helicopters for personal use.
I am sure you will restore Karnataka back to its previous glory.
All the best Yeddy.
Yes jossy, You have rightly mentioned, here I must add not only people from kemmannu, also the people from kallianpur, thottam and around Udupi will wake up only for condolences, birthdays and so on... shame on all these people. They will not wake up at all
Jossey Saldanha
, Mumbai / Mapusa
02/06/2011 18:40:21
I remember Kemmannu as a sleepy old village where people wake up only on Feasts, Weddings, Birthdays, Anniversaries or Condolences. I am glad people from Udupi and Mangalore are now becoming more interactive on this portal.
Wake up guys and let Yeddurappa know what Kemmannuites aspire. I am doing my bit at Daiji.
THE JOKE OF THE DAY IS ANNA AND RAMDEV HAVE NO UNITY AMONG THEMSELVES AND ARE DICTATING TERMS TO PM AND UPA ? WHO ARE THESE STUPIDS ? THEY SHOULD NOT BE ALLOWED TO ENTER ANY STATE. THESE BOTH HAVE COME TO BRING BLACK MONEY FROM SWISS BANKS. THIS EVEN GOD CANNOT BRING. WHAT THESE FOOLS INTENSTION IS WHO KNOWS.
WHO ARE THESE TWO CREATURES TO DECIDE WHO SHOULD BE INCLUDED IN LOKPAL? RAMDEV SHOULD TEACH HIS YOGA AND OLD MAN ANNA SHOULD COUNT HIS DAYS TO GO UP SOON. THIS BLOODY OLD GOOSE CANNOT EVEN WALK PROPERLY AND HE WANTS THE UPA TO BRING BACK BLACK MONEY FROM SWISS BANKS. GOD KNOWS HOW MUCH BLACK MONEY THESE BOTH THEMSELVES HAVE IN SWISS BANK. THEY SHOULD BE INVESTIGATED FIRST BY HEGDE. BOTH THESE ARE BJP PEOPLE. THAT IS WHY THEY ARE BEHIND UPA. BJP JUST WANT TO DISTABLISE UPA GOVERNMENT. THEY TRIED ALL MEANS BUT DID NOT SUCCEED. SO THEY FOUND THESE TWO OLD GOOSES TO TACKLE UPA. BUT THESE OLD MAN WILL NOT SUCCEED AS NOW THEY ARE FIGHTING THEMSELVES AND THEY DON T AGREE WITH EACH OTHER ON BRINGING THE PM AND CJ IN LOKPAL. NICE JOKES ARE GOING ON. EVERYDAY NEW NEW TAMASHAS ARE GOING ON.
I DON T UNDERSTAND WHY YEDDY LIKES AFRICAN NATIONALS SO MUCH. ARE THEY HIS FAMILY MEMBERS OR WHAT CONNECTION HE HAS GOT WITH THEM. MAY BE YEDDY IS HAVING SOME ILLEGAL BUSINESS LIKE DRUGS. CANNOT TRUST THIS CHOR CM. THESE AFRICANS MAY BE SUPPLYING DRUGS TO YEDDY. THIS SHOULD BE INVESTIGATED BY ANNA HAZARE AND BABA RAMDEV.
WHY ANNA HAZARE AND RAMDEV ARE NOT COMING TO KARNATAKA AND CATCH THE CULPRIT AND LOOTER YEDDY AND REDDY BROS. ANNA HAZARE AND RAMDEV ARE BJP PEOPLE AND THAT IS WHY THEY ARE NOT COMING TO KARNATAKA OR THEY MIGHT HAVE BEEN BRIBED NOT TO COME TO KARNATAKA.


THERE ARE SO MANY LAND SCAMS TAKEN PLACE AND ILLEGAL MINING GOING ON OPENLY BY REDDY BROS. WHY NO ACTION IS TAKEN AND WHY ANNA HAZARE AND RAMDEV ARE NOT VISITING KARNATAKA RAISES LOTS OF DOUBTS. THEY ARE BRIBED OR CRORES MIGHT HAVE BEEN TRANSFERED TO THEIR ACCOUNTS TO KEEP AWAY KARNATAKA. YEDDY MAY DO ANYTHING TO SAVE HIS CHAIR AND SAVE REDDY BROS.
Gambheer. G Kunder
, Malpe
31/05/2011 03:53:55
Congratulations Shreya. You made our college feel Proud.
All the best for your Future.
RAKESH SALDANHA
, KEMMANNU - DUBAI
30/05/2011 19:24:55
ALL THE BEST FOR U R NEW BUSINESS.....

BEST REGARDS,
RAKESH LAVINA SALDANHA
KAMBLATHOTA KEMMANNU
Reshma Shetty
, Mangalore / Mumbai
30/05/2011 11:19:44
I have given my son swarna prasanna herbal drops ( 4 dose ) in Mumbai. On 6th I will be in Managalore. Can you pls. guide me whether I can miss this dose and in next month shall i continue with 5th dose. OR please let me know where I can give this dose in Mangalore. Please help me out.

Your earliest reply will be highly appreciated.

Thanks and regards
MAXIM COUTINHO
, KINNIGOLY/MUMBAI
30/05/2011 08:17:36
CONGRATULATIONS .FEEL NICE TO RECALL POMPEII DAYS. KEEP UP DEAR....
Vijay Lewis
, Kemmannu/Bahrain
29/05/2011 11:14:53
Many many happy returns of the day Annu, Have a great day. Best wishes From: Vijay, Doris and Danica, Bahrain.
Thank you Satish - Chilly Willy for generosity.
Thank you Georgy Alex for your excellent coverage and for dedicating your time through out the day.
Welcome to Thonse Naturecure Hospital
View More
---
Milagres Milana 2020 on 26th Jan.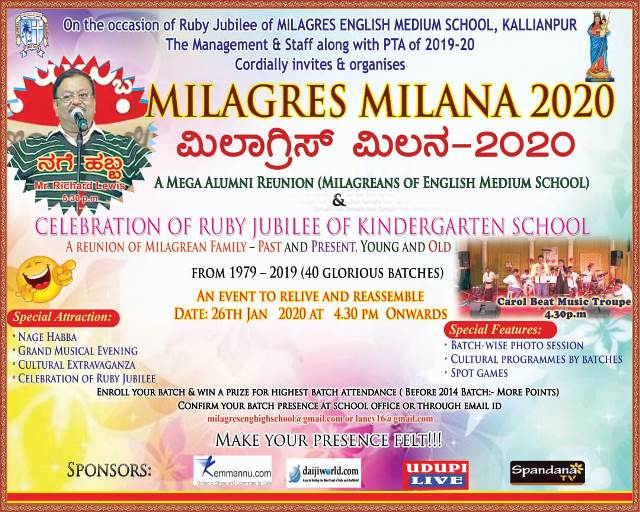 ---
Milarchi Laram - Issue Jan 2020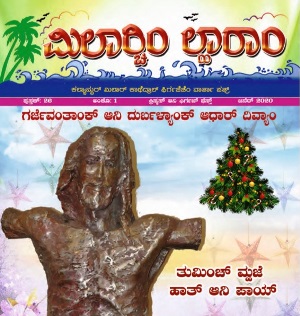 ---
Veez Konkani Global Weekly e_magazine 109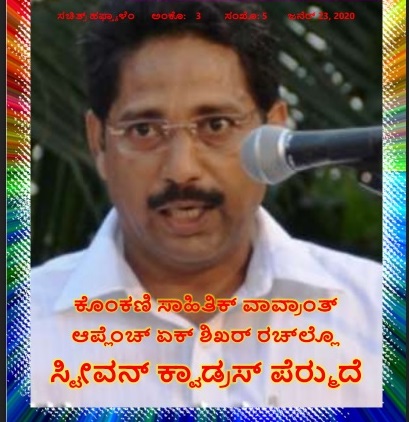 ---
Flat for Rent at Gopalpura, Santhekatte, Udupi.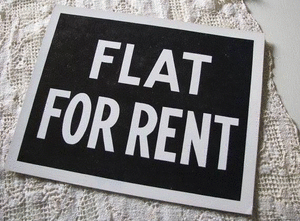 ---
Focus Studio, Near Hotel Kidiyoor, Udupi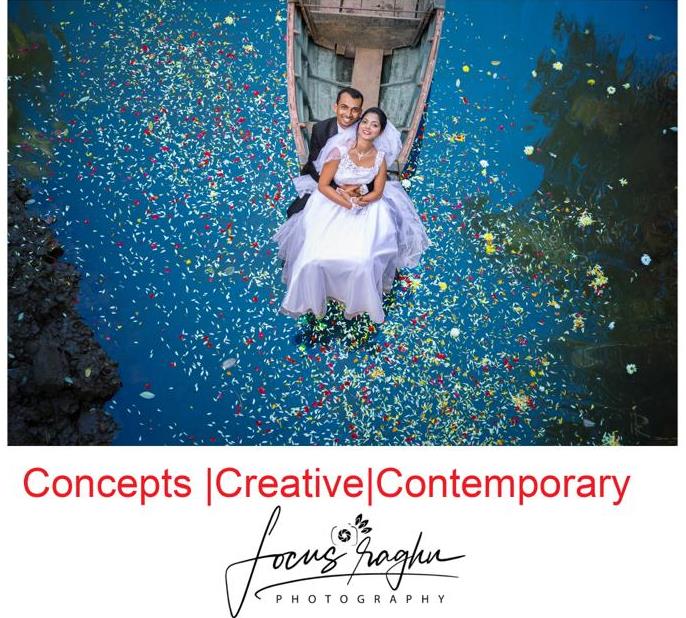 ---
Canara Beach Restaurant, Hoode/Bengre, Udupi.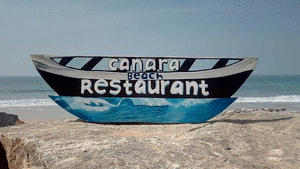 ---
Delite Catering, Santhekatte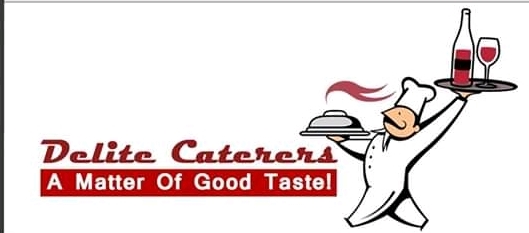 ---
Canara Beach Restaurant Inaugurated at Bengre, Kemmannu.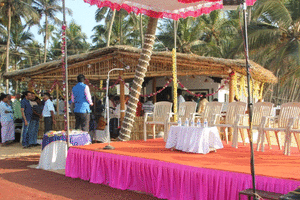 ---
Welcome to Thonse Naturecure Hospital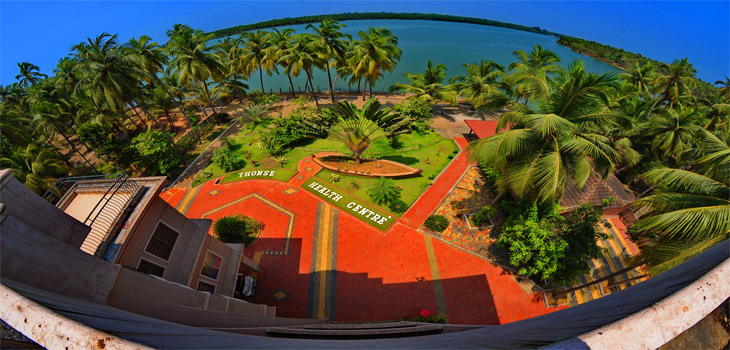 ---
Read online Uzvaad:

---
Kemmannu Platinum Jubilee Souvenir – Amruth Kaanik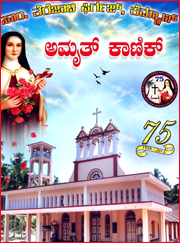 ---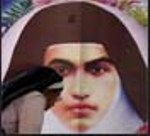 Click here for Kemmannu Knn Facebook Link
Sponsored Albums