Disclaimer: Kindly do not post any abusive, defamatory, infringing, obscene, indecent, discriminatory or unlawful material or SPAM. Kemmannu.com reserves the right to block/ remove without notice any content received from users.
Dear brother Salam,

Hope with the grace of the Allah you are all fine there.

I have read your exclusive interview with kemmannu.com people; really it was a great experience.

I am very lucky to be among those, who know you the best. I have been a keen observer of your path of success.

Countdown has begun for the inaugural day of the "land mark" of our proud Tonse. It will be the time when the dream will come into reality. Your vision got the result. Everybody have the right to dream, but only those with courage to fulfill it are the ones who really believe in themselves.

I recall the famous saying of Poet Kuvempu, "when the first drop of rain falls on the soil, the smell is not considered to be a bad odour but it is considered to be the fragrance of your native soil". This statement describes you well. Gold is considered to be more precious than soil, but the value of the soil of your motherland is priceless. You are the one who know that importance of native soil. As said in the interview about your childhood dream about making your native to be a place of attraction to all, including those who had negative thoughts about it before, has come into reality and Insha Allah
Assalamu Alaikum Bro,

I hope with the grace of Allah you and your family are fine there.

It was a pleasure to read your interview in kemmannu.com. Congratulations bro. Unfortunately Abul could only get your interview from kemmannu.com, but couldn t comment in it as the company firewall settings doesn t allow them to do so. Anyways we were atleast fortunate enough to read your interview and also the article on THC.

Masha Allah Bro, the hospital has come up so well. We dont think any of THC s patient would feel to be in the envrionment of a hospital. Insha Allah they ll surely to be at home. There is no second thought about the service provided by THC as its backbones are great people like you and Dr. Rafique Bro. I dont want to write more on THC as the words are falling short.

The big day is ahead and we think butterflies are already in your stomach!!

We cannot make up for the inaugration but will definitely pray to Allah for the grand success of the inaugration and hope that Insha Allah THC will only see success in its days to come.


ALL THE VERY BEST to you and Dr. Rafique Bro!

Once again Congratulations to both of you!!

Convey my Salam to Bhabhi and kids.

Regar
Mr. Zaffar, and Dr. Rafi, we Pray allah for your Great success, and we request all thonse and surrounding families should take full advantage of this HOSPITAL and should involve in their success ,Ameen
SHAHIDA AHMED
, CALIFORNIA, U.S.A
30/12/2010 06:13:18
MASHAALLAH WHAT A GREAT ACHIEVEMENT. WE ARE VERY IMPRESSED AND MAY ALLAH GRANT YOU SUCCESS AND GIVE HIDAYS TO DO MORE FOR THE COMMUNITY.
Well done Mr.Jafer.People of your native place will remember u for very long time. All the Best. My whole hearted best wishes.
RUBINA BAIKADI
, HOODE/SAUDI
29/12/2010 22:17:44
My nearest and dearest brothers Dr. Rafiq and B.M. Zaffer, Congratulations on this great achievement. On this occasion, I remember my brother late Munawar and uncle late Abdul Razak Malpe and miss them so much.
Sameer Baikadi
, Thonse Hoode-Al Khobar KSA
29/12/2010 11:37:01
Dear (Dr.)Rafiq Bhai

Congratulations and best wishes for you too, since I forgot to mention your name in my note. I have high regard for you since you are special person, and your attitude towards people very very humble and you are soft spoken person and you really care for the thonse people and helping them in their health problem irrespective of the time ( day and night) with smiling face we need more peole like you in the society. I know challenges are ahead for you in new role I am sure you will be doing great job and I wish you and Zaffer Bhai best of luck and we all pray for your success Almighty Allah show his blessing on this noble cause.
Great Job. Jafar, God Bless you.
Mr.Zaffer, It is a very heart touching, done a very good service for all our society
masha allah it looks nice and fantastic.mr.zaffer bhai and mr.dr,mohd.rafeeq bhai congratulations and best wishes this project. jazakumullah khair insha allah.
Masha Allah!!!! The THONSE HELTH CENTRE is really great.

Dear Zaffer Bhai, you are know for your selfless service and this hospital is a very big example for it. "Service to humanity" is what you have been doing since long. Insha Allah you will continue to do. We hope that Allah s mercy and blessings be always upon you and on your great deeds. May Allah give you all strength and guide you in every walk. We wish Insha Allah may "Success be in all your good deeds". Let the dedication and vission of you and Dr. Rafique see only success in days to come and let the motto "Service to Humanity" be upheld always. We are always praying for your success.

We wish you "ALL THE BEST"


From,

President, Members

Darussalam Committee

Tonse, Dubai, UAE
SALAAM JAFFER,

Jaffer I remember you as a fighter on the cricket field with a runner, but a safe slip catcher. Hope you remember me too for our respective team prestiges, every Saturday and Sunday cricket contests between kemmannu and hoode. We played innumerable matches as oppositions. We people were trying your best to get a out right victory. After the match we were good friends enjoyed cherished the moments. That's history now!

Here Jaffer you are doing a Thendulkar"s job in the Medicine world..
You are giving oportunity yo so many deserved people to get served/ work etc. Hats off to you my friend, I feel proud to announce Jaffer was my friend and still going strong. May almighty shower the best of blessings on you. Keep this good work going………

Dear Alex Lewis, Good Interview, nice photographs, keep it up
Braan
IRFAN.B.H
, BASRUR/SHARJAH
28/12/2010 18:28:44
CONGRATULATIONS FOR YOUR GREAT PROJECT IN THONSE.ALLAH GIVES YOU ALL SUCCESS IN YOUR LIFE.
Sunil Das
, Thonse Kemmannu
28/12/2010 17:25:03
Great minds and great people always bring progress to Kemmannu. We are so proud of Mr Jafar for his ambitious project thats in a remote village. Since half decade the map of Kemmannu is on the worlds media information through kemmannu.com has added few more feathers of glory on her hat.
No doubt this health center has all the facilities to cure the sick without barriers. We hope people across the continents come to Kemmannu Thonse like the very famous likewise Parika of Manipal.
shaikh fahad
, moodbidri/saudi arabia
28/12/2010 16:35:14
mashallah very fantastic project jaffer bhai..wish u all the best and success all the time...inshallah
Dear Zaffer, congratulation for you and you team for this wonderful achievement. I am sure this is just a beginning and many more to come. Good luck my friend.
Mashallah,Great work,Let this work be a great sucess in ur life...God Bless
Zameer Baikadi
, Al Khobar, KSA - Hoode
28/12/2010 14:59:22
Dear Zaffer Bhai,

Congratulations for the successful completion of Grand Project at Native place, it was pleasure to read your interview and photos were awesome, certainly photo with your dad (taya) given more joy. I pray to Allah for your success.
JASON F ANDRADE
, S C I L / KAMBLA THOTA
28/12/2010 13:33:52
Hi Jaffer Bhai Congratulations Best Wishes For Your Every Success All The Best. From : Jason Andrade
RAUF MOHD.T.S
, KODI-BENGRE
28/12/2010 10:12:33
ASSALAMU ALIKUM ZAFFER.TUMCHE PROJECT,INTERVIEW SAA WEBSITAN AILISHE PALA BAL ANSAR MAKKA BALLO.ME PALON MUST KHUSH JAALO.ALLAHU SUBAHUNAUTAALA TUMKA HEJENU SAD HIDAYATH DIVO.AMEEN.
RAUF.
All the best to Mr.Zaffer. Its a unic facility to our native place.I wish you a great success.
Kudoor Saifulla
, Hoode/Dubai
28/12/2010 09:59:41
This new year will be a special one to the people of Thonse and surrounding Insha Allah.New year to be remembered for many years to come.Congratulations and good wishes to Br.Zaffer,Dr.Rafiq and the whole of Thonse.
Dearest Zafar,
Assala alaikoum, Congratulations Best wishes. Allah the Almighty give you the best in health, Achievement success in future.
Best Regards,
Ayajaz Ahmed, Mohd. Afzal, Noor Ahmed
Dr Ranjan Mathias
, Kemmannu / Doha
28/12/2010 09:01:21
Excellent work Mr Jaffer. Wish you all success in your project. The concern you shown to your villagers is really appreciated
Nazeer
, Kemmannu / Bahrain.
28/12/2010 07:03:56
Dear Jaffar,
Many Congratulations, Very impressive work and very well adopted the nature's beauty in your dream project. May Allah bless you in this great cause, this is not only the Service to humanity, you are converted this unseen tiny island into great landmark for generations, Wish you good luck and good health.
Nazeer Family, Bahrain.
SHAFIULLA SHEIKH
, HOODE/DOHA
28/12/2010 06:52:24
Thank you Mr. Alex, for given us the opportunity to know Mr. Zaffer and his simplicity with humility. It gives us the right message that success follows us if we are good at it and not the other way around. Doing good and talking good is also a way of worshipping God and Our intentions has to be right at heart and definetly "ALLAH " grant us success. Hearty congratulations to Mr. Zaffer and Dr. Rafiq for this great achievement.
Dear Mr. Zaffer,

Very good project. Service to humanity is service to god. We are very proud of you. May god give you enough strength and prosperity to continue good work like this.
Mohammed Sadik G
, Hoode/Dubai
28/12/2010 04:57:38
Accept our heatiest congratulations on suceesful completion of the Project. May Allah bless you and Dr. Rafeeq to serve the humanity and wish THC a sucessful future ahead.
From Sadik Fly.
Congratulations Mr. B M Zaffer and all the very best. It is nice to know that you have greater plans for your hometown and we wish that every plan of yours may turn into a reality.
WONDERFUL JOB ZAFFAR!
GOD BLESS YOU
I KNOW YOU SINCE CHILDHOOD, YOU ARE A UNIQUE PERSON , WE NEED MORE PEOPLE LIKE YOU
WISHING ALL THE BEST
Arvin Quadros-Kemmannu,Abudhabi
, KEMMANNU
27/12/2010 17:30:17
Hi Mr.B.M.Zaffar Congrats!!! Thanks for the Invitation.. Best wishes for your every success and looking forward further more services for poor society.....
Jossey Saldanha
, Kemmannu
27/12/2010 17:12:08
Emiratis - Do you think other nationalaties are all cattle to impose quota ?
Nice to Know about this project in our neighbourhood, congratulations to the promoters and good luck to kemmannu.com, you people are doing good.
Sameer Baikadi
, Thonse Hoode-Saudi Arabia
27/12/2010 15:21:15
Zaffer Bai

Congratulations!! Masha Allah It looks Fantastic, I pray to Allah he will give you more and more strength and support to do more work like this in future.

Best wishes from Sameer Fly.
ZAKIR/ASHRAF/SAMEER/TM EJAZ/KHATIB RIFATH
, THONSE/DUBAI
27/12/2010 14:35:18
dear zaffer -MASHALLAH -ALHAMDULILLAH ALLAH MADE YOUR GREAT EFFORTS INTO GREAT ACHIEVEMENTS.THANKS FOR UR INVITATION -ACCEPT OUR HEARTIEST CONGRATULATIONS AND WE WILL PRAY TO ALMIGHTY ALLAH THAT ALL YOUR DREAMS TURN INTO REALITY. AAMEEN
Assalamwlkm..Mashaalla..:)dis is a great previlage to THONSE for making dis wonderful n helpful project(dream)of u...Hearty Congratulations to u n all members whose behind dis project ..:)may allah fulfil all yo upcomin dreams..
Regards:
T Abbas n Family
MELWYN FERNANDES
, KEMMANNU / ABUDHABI
27/12/2010 08:32:12
Dear John bab Neeta bai,

Wishing both of you a Happy Wedding Anniversary!

May the Lord Almighty shower his choicest blistful blessings on you and keep you always healthy and cheerful mood....

"HAVE A WONDERFUL DAY"

WISHING BOTH OF YOU A HAPPY PROSPEROUS NEW YEAR - 2010.

With Best Wishes
Flavian D Souza
, Kemmannu, Mumbai
27/12/2010 03:04:44
Dear Jona,

Wish you a Very Happy Wedding Anniversary....Best regards...Flavian
Sujit Bangera
, Mumbai ,Bhandup
26/12/2010 18:33:58
Hii
I am very happy that my picture has been posted in kemmannu.com
I realy thank you for doing this
I want to requst you if you have more images of kotti chennaya sports meet 2010 images of Kotti that is my brother Ajit and Chennaya thats me Sujit,
I want images when we where both together if you have that image than please send that to me on my email ID
thats :suji2802@gmail.com
Thank you onece agian to posting my photo in your web site
kausar Iqbal shiroor
, Tonse
26/12/2010 12:59:44
Assalamu-alaikum,
dear zafar bhai, Allahtala aapko din dugni raat chaugni tarraki de... AMEEN
Nihal karkala
, udupi, karkala
26/12/2010 12:24:04
Congratulation. great effort. wish u best of luck. may allah bless you.
Its the mistake of us Christians also. We nowadays give too much importance to BJP Leaders and invite them to our Programs to inagurate or as Chief Guest for our Catholic functions as no one other than BJP Leaders are there. Other day Advani was invited for Konakni programme. Why this ? Now see the way these RSS and Bajrangdal people behave. Ayappa or Dalit people should go and join Hindu Scools or Government Schools. If they cannot follow the instructions or attend classes when the Head Master says, this is clearly disobdience. RSS, BAJRANGDAL should not interfere in Educational Institution Affairs. First time in the History of Karnatka and South, a Catholic Instituion is targetted. Milagres is a very old Institution and I am also a ex-student of this. Its a sad Political Leaders get involved. This is to tarnish Catholic Institutions. Till BJP in power we Catholics will face all this. Two years ago our Chruches and Prayer Halls were attacked and burnt. Only when BJP came to power this all started. God save our Catholic Institutions from these GOONDAS and GOONDARAJ. Under Yeddy s Leaddership this is all expected as he himself is CORRUPT and in LAND SCAM.
shaikh fahad
, moodbidri/saudi arabia
26/12/2010 11:44:18
dear Mr.jaffar bhai its really a great achivement..mashaalha its wonderful project... inshalla let allaha bring all the sucess on real efforts and humanity..wish u all the best...
Herald
, Kinnigoli/Abu Dhabi
26/12/2010 06:37:52
We wish to convey our heartfelt condolences to the entire bereaved family on the sad demise of our beloved Katthu Aunty. May the Lord grant great strength to you all to bear this irreparable loss. May his departed soul rest in peace!
shahnawaz kukkikatte
, udupi/dubai
26/12/2010 04:08:13
This is nothing but preplanned and fabricated just to malign christian insitutions and some radical hindu organisations are trying their best to polarise the indian society on communual lines. The HM and teacher are victims of fundamentalism and the case against must be discharged and they must be honored with whats due to them. This is one more form of saffron terrorism
It seems to be election made politics and religioun combined.Educated people of Udupi now dancing to the music of politicians.unfortunately a dalith boy have been utilized as the material for their votebank to allegate against a sincere Headmaster who never bother about religioun or politics.when election comes they remember samajothsava and other unneccssary activities to disturb mental peace.we salute Mr.Paul Lobo..
I have studied in Milagres High School from 1995 to 1998 for 3 academic years.I feel sad when some people target Mr.Paul Lobo who dedicate his service to Instituion with sincerity and devotion.Mr.Paul Lobo is a secular Teacher who used to treat us like kids with discipline and good moral character.His solicitude towards student shows how eager he is to mold the student for future.During his leadership school got State level Rank and anyone wants to clarrify they can contact his ex-students practicing any religioun.I have never scene him communal and biased even he was serving for Church administered school.During our Friday prayer he was allowing us extra hours to go for Mosque.He used to play vollyball in the ground as if he is our classmate.
During my visit to India i met him personally and he still remember his old students name even after decades.
Educated people of Udupi should stand for his support irrespective of religioun,caste,or party.Mera Bharath Mahan..
As far as incident is concerned I can't say much as I have not seen it. But after studying for 3 long years under Mr. Paul R Lobo definitely I can say something about him. He is not only a good teacher; he is one of the top teachers I have seen. He is highly professional and very serious about the education of the students. And he is a very hard working and dedicated teacher. He treats all students like children. He never discriminate the students based on religion. It was very sad that such a teacher has been targeted by some biased people. Its good that problem has been solved now and I hope he will continue his service for the education of the children of the region without any further problem.

Muzaffer M
Milagrees High School Student (1994-1997)
Ustad Abdul Razak
, thonse/ Dubai
24/12/2010 16:08:31
Masha allah,Zaffer bhai it is great achievement.in May ALLAH bless you with all the sucess.in your future.
usthad.Abdul Razak.
, Thonse.Hoode
24/12/2010 14:21:02
Dear Brother jaffer.MASHALLAH it is a wonderful project in our area.Allahsubhanawatahala give you success and more improvmet in your future.Usthad.A.Razak. Dubai.
Watch Full Video:Inauguration Udupi of Diocese
View More
---
Prayer Service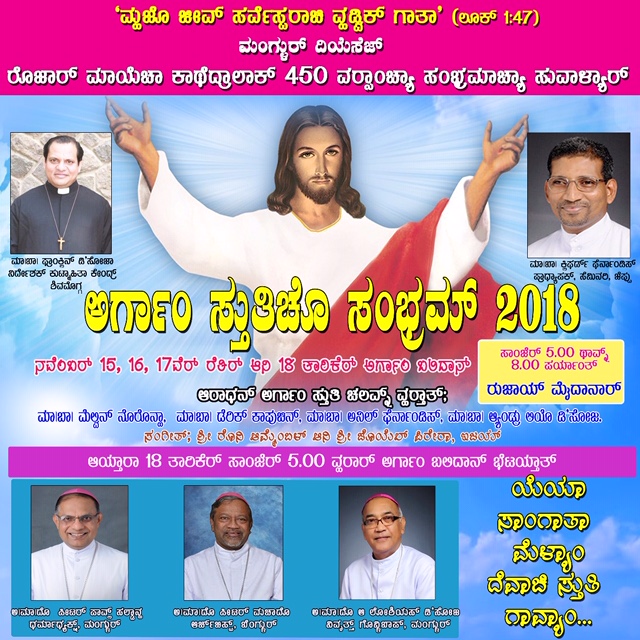 ---
ಹಂಪನಕಟ್ಟೆ ಫ್ರೆಂಡ್ಸ್: "9ನೇ ವಾರ್ಷಿಕೋತ್ಸವದ ಸಂಭ್ರಮ" - ಶ್ರೀಮತಿ ರತ್ನಾ ಗಾಣಿಗ ಇವರಿಗೆ ನೂತನ ಮನೆಯನ್ನುಹಸ್ತಂತಾರಿಸಲಾಗುದು.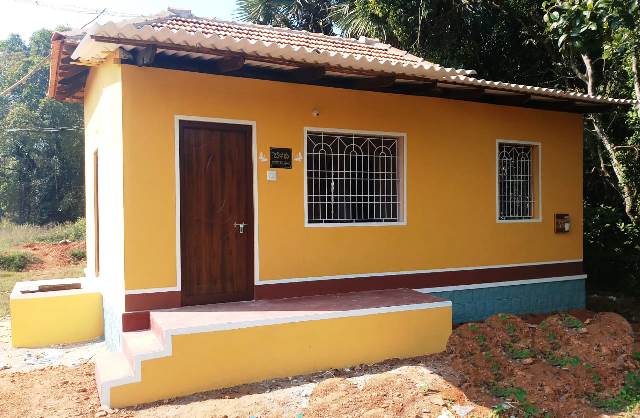 ---
Mount Rosary Church Annoucement for the week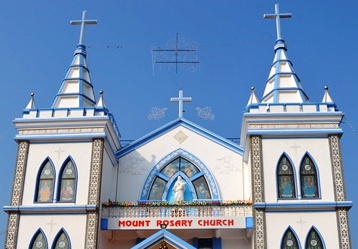 ---
AROMA Food Fest at Milagres High School on 14th Nov.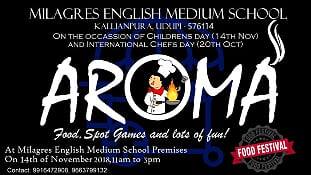 ---
AN ODE TO YOU, O DEATH! - Tribute to My DAD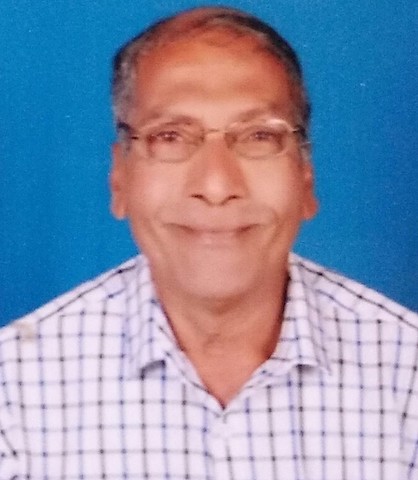 ---
Maria Travels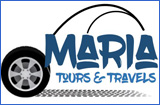 ---
Kemmannu Kambala on 9th December - Invitation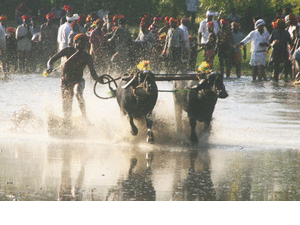 ---
Rozarich Gaanch September- 2018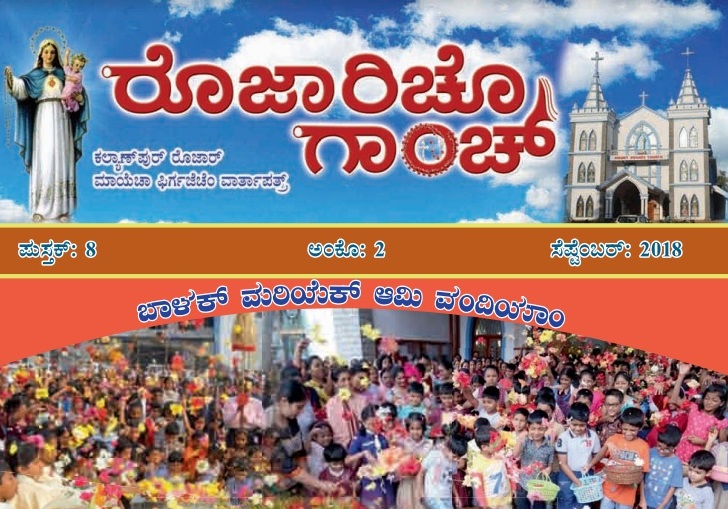 ---
Karaval Milan Sports Event on 23rd December at Milagres Ground, Kallianpur.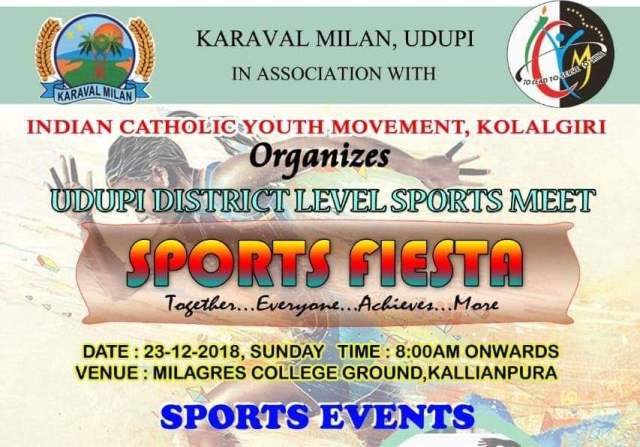 ---
Rozarich Gaanch September- 2018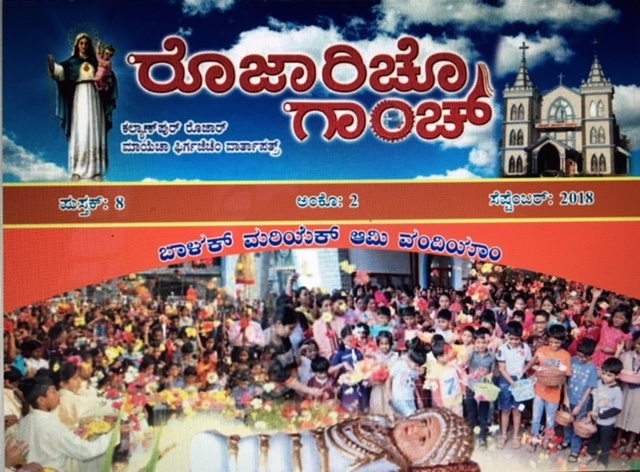 ---
Milarchi-Lara-September-2018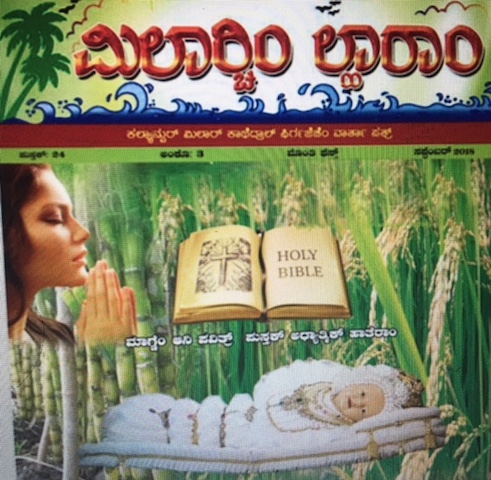 ---
Welcome to Thonse Naturecure Hospital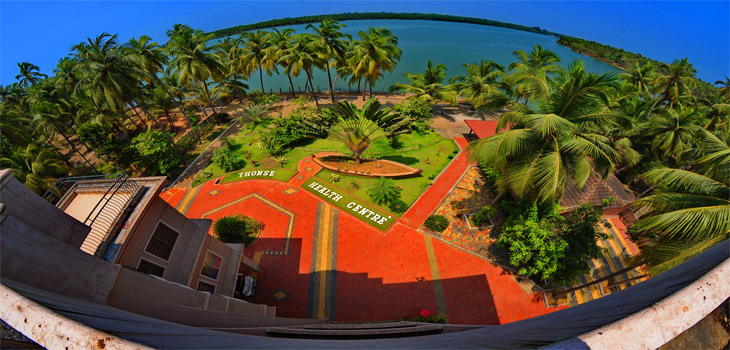 ---
Santhosh Villa short film by youth of Udupi Parish and ICYM.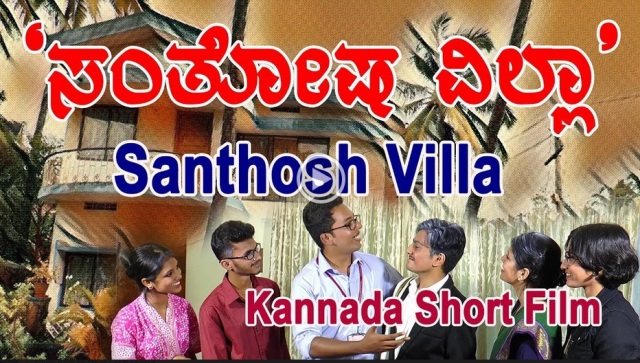 ---
Crossland College, Year book 2017-18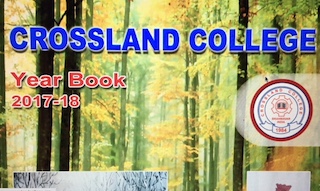 ---
Delite Caterers and Delite Event Management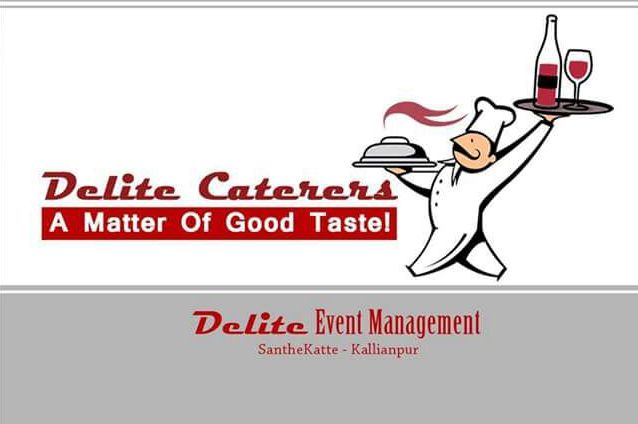 ---
An appeal to Kemmannu Parishioners, Friends and Well Wishers:
[Comments]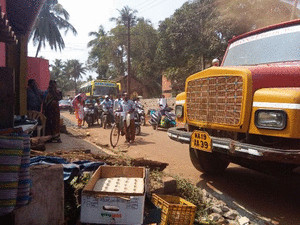 ---
Read online Uzvaad:

---
For all your travel needs contact Sequeira Tourist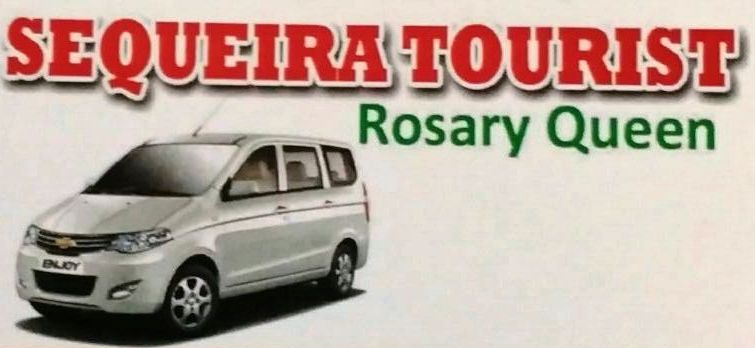 ---
Power Care Services, Moodubelle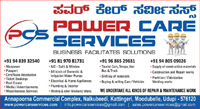 ---
Read Online Raknno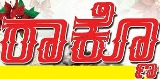 ---
Kemmannu Platinum Jubilee Souvenir – Amruth Kaanik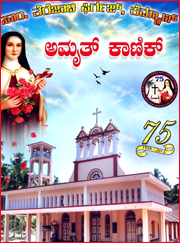 ---
Udupi Today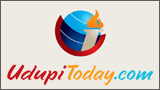 ---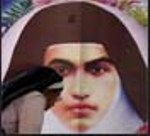 Click here for Kemmannu Knn Facebook Link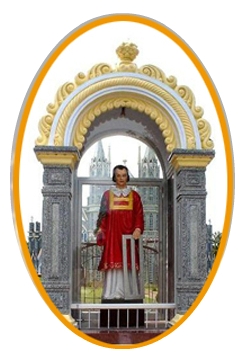 Thanksgiving to St. Lawrance
Sponsored Albums