Disclaimer: Kindly do not post any abusive, defamatory, infringing, obscene, indecent, discriminatory or unlawful material or SPAM. Kemmannu.com reserves the right to block/ remove without notice any content received from users.
Chris Ronak D silva
, Christ The King Church Trasi
21/06/2012 00:00:00
Wishing you blessed Happy birthday. May Infant Jesus and Mother Mary send showers of blessing from above and Grant you long healthy life to continue as a good Shepherd of Mangalore Diocese.
RAJASHEKHAR RAO
, PADUKUDRU/MUSCAT
20/06/2011 14:54:03
COME ON YOUNG GUYS.KEEP IT UP.

MR.RAO,MOH,OMAN.
Thanks for publishing the article. Hope the message gets conveyed to Kemmanites around the world
afraz basha
, saudi jeddah
19/06/2011 06:07:43
Dear all Congratulations....
WALTER F CRASTO
, WHITE-HOUSE YEDBETTU
18/06/2011 20:22:56
Dear Rev. Fr. Saldanha
All the best in the new church in Kumbala. You did a lot good things in Kallianpur. I think all of us in Kallianpur will miss you. May God give you good health to develop Kumbala Church Institute.
hi. i want to read RAKNO Konkani weekly online if possible...
An eagerly awaited film finally appeared on the silver screen. I wish all the best to Mr. Vijaykumar kodialbail his troupe.
Kausalya Shettigar
, Mangalore/Mumbai
17/06/2011 10:06:52
Congratulations!!! May you climb forward step by step and celebrate many more anniversaries amidst achieving your goals.
I appreciate these comments.
Good Article Mr. Gasper, hope it will reach to the people concerned.

Keep it up.
Veen Shetty, Mangalore
, Mangalore
16/06/2011 15:52:44
Good news and pic nice Sir......your site is very nice affter join jayaprakash kini...all the best kemmannu team.
Dr.Mohammed Rafique
, Thonse-Hoode.
16/06/2011 15:49:08
Congrats........we are very proud about ur efforts and success,,,,keep it up.....best wishes From-Dr Mohammed Rafique and family...
good news.give more tulu news...thanks kemmannu.com and Mr.jayaprakash kiniuudpi .
Good News Kannada And English....Very nice........Thanks Reporter kemmannu.com team....Give this type More Costal news......
Jumanah Zaffer
, dubai u.a.e
16/06/2011 12:16:30
DEAR SIMMI DIDI,
CONGRATS AND KEEP IT UP! WE ARE PROUD OF YOUR SUCCESS!
FROM YOUR COUSIN,JUMANAH!
Sameer Baikadi
, Thonse-Al Khobar
16/06/2011 11:03:46
Congratulations.. keep it up best wishes for future....
kiran Gonsalves
, Mangalore/Kuwait
16/06/2011 06:24:35
Good article and very beautiful photos. All the best Richard..
N Saldanha
, Kemmannu/Mumbai
16/06/2011 05:29:05
Gasperji,
You are right. The time has come to raise above the party line and stay united for the development of our region. Thus any political party can not make particular religion or sect. as their vote bank and take it for granted. Instead of cribbing and calling our leaders Corrupt, let us vote smartly and effectively for our bright future.
Dear Shalet Wish U Very Happy Birthday.Have many more.
MAY BE ANNA HAZARE ROBBED GANDHIS SPECTACLES. ANNA IS WEARING THE SAME TYPE. MAY BE HE HAS TAKEN IT AS HE SAYS HE IS ANOTHER GANDHI EVENTHOUGH HE IS NOT.
ANNA HAZARE SHOULD BE THROWN IN THE SAME PLACE OF BABA. THIS OLD MAN IS ACTING AS HE IS A GANDHI. BUT HE HIMSELF IS A CHOR. HOW HE IS DICTATING TO THE GOVERNMENT WHAT THEY SHOULD DO AND WHAT NOT. THE GOVERNMENT SHOULD NOT BOW AND BEND TO THIS OLD MAN AND IGNORE WHATEVER ANNA SAYS. WHAT DIGVIJAY SAYS IS CORRECT. THIS PERSON ANNA WHAT AUKAD HE IS HAVING TO QUESTION THE UPA? HE IS A BJP MAN AND BJP HAS PUT HIM FORWARD. WHOM HE IS THREATENING?
Jason / Diana Andrade
, Bangalore / Mumbai
15/06/2011 13:29:27
A Verry Verry happy Birthday To Shalet. From : Jason Andrade
Spokes Persons, Javdekar and Rudy are the same Face of a Coin. No one in BJP talks about the Corruption going on in Karnataka and what their CM Yeddy is doing. They are just after UPA, Sonia and PM. These BJP people are talking about the UPA SCAMS. But nothing about Yeddy and Reddy Bros SCAM. BJP people are saying Yeddys SCAM is nothing comparing to 2G Scam. SCAM is a SCAM may be big or small. ADVANIJI, Dancing Queen Sushma, Naidu, Gadkari all are Spineless. They have Voice only to fight in the Parliment against UPA Government.
Rudy does not know what he is talking ? See how openly he is telling Baba Ramdev not to disclose his Wealth. From this only its clear, Ramdev and Anna are BJP Men. Now whatevr happend in Ramleela Maidan last week, BJP should be directly responsible for it as they were the persons who supported this Corrupt Baba to sit in Fasting. No BJP Leader was sitting with Ramdev and they were acting as they were not in the picture. Rudy should first set his own house in order and talk about UPA or Congress. Baba Ramdev himself is a Corrupt and Chor person and how dare he talks about Corruption and asks the UPA about Corruption ? UPA should not answer to any of the questions Ramdev asks and should ignore him completely.
Myralda Cornelio
, Kemmannu/Karvar
14/06/2011 17:17:13
Dear Shallu,
Wish u a very happy Birthday. Hope u have fun
RAJASHEKHAR RAO
, KEMMANNU/MUSCAT
14/06/2011 15:05:46
SAMPALE GU LA ONJI AATADA PHOTO KORTHUJAR. KAALI NIGALENA SANGADAGULU MAATHRA PHOTODU ULLARU.BOKKA YEDETU MUUJI NAALU AATADAGUGLU (GERUKATTE... )SERONDER.
INCHA PANDE PANDUDU BEJAR MALPADE. SATHYA YADAGALA SATHYANE.
RAJ,MOH,OMAN
THE UPA GOVERNMENT SHOULD IGNORE COMPLETELY BOTH ANNA AND BABA RAMDEV. THEY SHOULD EVEN CANCELL THE LOKPAL BILL COMITTEE AND NOT AGREE FOR ANYTHING. THE UPA SHOULD CHASE THESE TWO OUT OF THE COUNTRY AND SHOULD NOT ALLOW THEM TO ENTER AGAIN.
It is an nice article which took me to childhood memories which we use to sit in sea shore with all our freinds and watching what they do. so nice and sweet
MUMBAI POLICE WERE SUPPOSED TO BE ONE OF THE BEST BUT NOW TO SEE ITS BECOME ONE OF THE WORST. POLICE THEMSELVES HAVE LINKS WITH THE UNDERWORLD. WHEN J.DEY TOLD HIS LIFE IS AT RISK NO PROTECTION WAS GIVEN TO HIM AND HIS COMPLAINT WAS IGNORED. NOW THE SAD THING IS THAT A PARTICULAR ACP IS UNDER SCANNER IN MURDERING J.DEY WHO HAD LINKS WITH THE UNDERWORLD. SO CORRUPT THE POLICE FORCE HAS BECOME IN THE ENTIRE COUNTRY. WE READ ALWAYS IN PAPERS AND WATCH IN TV NEWS POLICEMEN RAPING AND MURDERING. SO SAD IT IS. LAW ENFORCING FORCES DO CRIMES AND MURDERS, THEN WHO WILL TAKE CARE OF THE COMMAON MAN ?
FOR INDIA EMERGENCY IS THE BEST. TO HANDLE BJP PEOPLE ITS VERY GOOD. JAVDEKAR IF YOU AND YOUR PARTY IS SO CONCERNED ABOUT CORRUPTION, FIRST PUT YEDDY BEHIND THE BARS FOR HIS CORRUPTION BY LOOTING LANDS AND FOR ILLEGAL MINING. WHEN JAVDEKAR HAS CORRUPT PEOPLE IN HIS OWN BJP PARTY, HE IS HAS NO RIGHT TO TALK ABOUT UPA.
BJP SPOKES PERSON RUDY IS ADVISING BABA RAMDEV NOT TO DISCLOSE HIS WEALTH AND BUSINESS. IF THAT IS THE CASE RAMDEV HAS NO RIGHT OR BUSINESS TO QUESTION UPA ABOUT IT. IT IS CLEAR NOW BJP HAD INFLUENCED RAMDEV AND ANNA TO GO ON FASTING. EVEN THE RSS AND BAJRANGDAL WERE SUPPORTING ANNA AND RAMDEV. THE UPA GOVERNMENT IS NOT ANSWERABLE TO TWO CHORS BABAS LIKE RAMDEV AND ANNA. WHO WILL CHECK RAMDEV S WEALTH WHICH HE HAS IN CRORES. RUDY ALWAYS TALKS BULLSHIT. HE HIMSELF IS A CORRUPT MAN.
Thanks Mr.Jayapraksh,Good report and nice pictures,
Picture of tricky, tricky, politices
Pejawar swami is trade of all and master of none. Pejawar swami dont know what is writern in Veda, Ramayana, Mahabarat he is always changing his voice as per choice. Swamiji now a day all are highly educated including the dalits.
Jossey Saldanha
, Mumbai / Mapusa
14/06/2011 07:43:40
Our comments seem to have reached BJP s High Command.
Nice pictures and kannada report, feel like i am roaming around malpe. Thanks Mr. Kini and all the best
James Fernandes
, Barkur/Chicago
13/06/2011 20:27:27
Yes, Kiran, you are pefectly right that Richard is doing yeomen service not just to this site but to all those who login three times a day like breakfast, lunch and supper. People, especially who are away from Kemmannu or its vicinity like Barkur (like I), are thirsty to know what s happening like "quid nunc)! Quid nunc means like those olden days ladies after lunch who used to go to neighbours houses to exchange news, while the men folk were snoring under the mango trees.
Anyway, how many are appreciating Richard? Atleast I do take credit for making you Kudo Richard!
Thanks Oswin for your common sense opinion/comment, (Commonsense is not very common.)
The publisher, had a chance not to publish any comment, but he did it any way... why?

Yes, it s hard work to cover events, to be there on time without food, to take pictures with/without proper lighting, rain or shine, (while the spouse is constantly on the cell phone, complaining the squirrel knocked down the Bondo/Tender coconut), to load or write a few lines, forgetting what exactly each speaker said, etc.." yes, it s not easy when you don t get positive comments...
But Richard will get the Best Report Award! Earn it.
Good Pictures Mr Jayapraksh Kini. Keep it up to write more to kem.com. Specail I like fishes pictures which was red colour
@Kiran, I agree with you that its not so easy to go and cover and report any events, but at the same @ james has not said anything wrong, he tried to correct something which he thought wrong so that people can correct themself in the future or know what is correct. He shared his knowledge which should be appreciated.
Kiran Gonsalves
, Mangalore/Kuwait
13/06/2011 12:09:41
COngratulations Fr. Stany. Wish you all the best.

@James "you need to appreciate the report which requires a lot of hard work, time. There offcourse will be some errors in these reports which we need to excuse. Sitting and typing 2 lines is very easy than compiling, writing and posting the report on the web. Because of such reports we get to know whats happening in our parishes and places
Yoga is a workout for higher economic slab people some what similar to the game of Golf ( Hit a ball walk a distence - workout Relaxation ). Have any one seen any ordinary hard working labourers require the yoga theraphy. How many of these yoga gurus have done anything good for the welfare of common man in the Motherland despite having great business intrests in the west or around the world so calld yoga ashrams. Yoga and national economy or finance are 2 distent issues. Better concentrate in thier field of expertise rather then venturing in to the unknown and destoying the image and respect created over the years by the hard work of real babajies of Himalayas. Ken
Jossey Saldanha
, Mumbai / Mapusa
13/06/2011 03:32:30
This DONGI Baba stands exposed on many counts.
He used womans attire and hid among woman to evade arrest.
True Yogis can go without food and water for months. This guy lost his fizz in 1 week.
He asked his colleagues to persuade him to give up his fast knowing well if he continues he would perish.
He is accepting gifts like money, property and helicopters from overseas black moneyed people.
He is converting this black money to white using Indias tax free laws.
He has confessed to giving billions as donations and charities.
Is it not returning the same converted white money thru donations after keeping back his commission?
No wonder in such a shot span he has accumulated billions.
If such DONGIS are not kicked out, people will loose faith in all swamis and sadhus.
FOR ALL THIS NONSENCE ONLY BAICAR PEOPLE HAVE TIME. IF MUMBAI CROWD IS SO MUCH WORRIED ABOUT RAMDEV THEY SHOULD LEAVE MUMBAI AND GO AND SETTLE IN HARIDWAR. PEOPLE HAVE BEEN BRIBED AND SENT TO DO PROTESTS IN SUPPORT OF RAMDEV. WE CAN SEE SO MANY LADIES GETTING INVOLVED IN ALL THIS. THESE LADIES MAY BE HAVING NO FAMILIES OR HUSBANDS AND EVEN JOB. SO THEY ARE BAKER AND HIRED BY SAFFRON FORCES TO DO TAMASHAS
NO NEED FOR GOVERNMENT TO HAVE ANY BACK DOOR OR FRONT DOOR TALKS WITH ANY RAMDEV OR ANNA. WHO ARE THESE CROOKS ? UPA SHOULD JUST GIVE NO HEED TO ANYTHING THESE TWO TELL AND SHOULD JUST TELL THEM GO TO HELL OR GO TO JANNAM. THESE ARE ALL RSS, BAJRNAGDAL AND BJP PEOPLE. BJP HAS PUT THESE TWO NUTS IN FRONT AS BJP COULD NOT TACKLE UPA. UPA HAS TREATED BJP AS A DANCING PARTY AS EVERYONE WERE DANCING AT GANDHIS SAMADHI. THE GREAT DANCING QUEEN SUSHMA WAS THE CENTRE OF ATTRACTION. OUR GREAT DANCER OF BJP.
First of all who told this CROOK to Fast ? He did it in his own will and wish. So why Doctors are so worried ? It was the CHRBI of Ramdev. He was questioning the UPA about Corruption, when Ramdev himself have in Crores and is a Corrupt Baba.
RAMDEV AND ANNA BOTH SHOULD BE THROWN IN A DUSTBIN AND THE GOVERNMENT EVEN BY MISTAKE SHOULD NOT TALK THESE 2 BABAS. IN FUTURE THE GOVERNMENT SHOULD NOT TALK TO ANY BABAS OR SWAMI S. THESE PEOPLES JOB IS TO PREACH AND BE IN TEMPLES AND MATTS. NOW WE HAVE READ SO MANY TIMES SWAMI S AND BABAS INVOLVMENT IN MURDERS,RAPES AND SO ON. SO PUBLIC SHOULD NOT THINK BABA AND SWMAY S ARE SAINTS. ONE OR TWO MAY BE GOOD IN 100 S BUT MOST OF THEM CORRUPT. THEY HAVE LANDS AND VARIOUS KIND OF BUSINESSES. THEY KNOW AS THEY ARE GOD S PEOPLE NO ONE WILL COME TO CHECK THEM MAY BE INCOME TAX OR ANY LAW ENFORECEMNT AGENCY.
THIS PERSON WAS REALLY A HEADACHE FOR EVEYONE. WHY HE HAD TO DO ALL THIS DRAMA. HE SAID HE WILL LIVE FOR 200 YEARS. THEN WHY HE HAD TO GO TO HOPSITAL SO SOON ? HIS WORK WAS TO TEACH YOGA AND HE SHOULD DO ONLY THIS AND NOT TEACH THE UPA HOW TO RUN THE GOVERNMENT. CORRUPTION IS THERE EVEYWHERE IN THE WORLD SINCE CENTURIES AND NOT ONLY IN INDIA. RAMDEV HIMSELF HAS GOT SO MANY TRUSTS THROUGHOUT THE WORLD AND HAS IN CRORES UNACCOUNTED MONEY. FROM WHERE THIS MONEY CAME AND WHO GAVE HIM IS THE QUESTION TO BE ANSWERED. STUPID CHALLANGING THE UPA.
IT WAS SURPRISING HOW RAMDEV FELL SICK. A PERSON WHO TEACHES YOGA TO MILLIONS SHOULD HAVE NOT FALLEN SICK. YOGA MEANS A PERSON ALWAYS WILL BE IN GOOD HEALTH AND NEVER FALL SICK SO EASILY. BUT RAMDEV FELL SICK NOT BECAUSE OF SICKNESS. HE WAS SCADE AND FELT SICK SEEING THE POLICE COMING TO ARREST HIM. A PERSON SHOWED THE WHOLE WORLD WHAT YOGA HE WAS TEACHING ? ONLY DRAMA IT WAS AND NO YOGA AT ALL. THE PEOPLE ALSO WHO JOINED YOGA CLASSES OF RAMDEV WERE ALSO ALL FOOLS.
What Iyer is saying is correct. What the Government gave so much importance to Anna and Ramdev at the first place ? Parliment should take the decisions and not Ramdev or Anna. What is the meaning of Team Hazare ? Is it a Cricket Team ? If its a Govenment committee team ? Why Anna in it ? Why the Government had to send 4 of its Ministers to persuade Ramdev not to go on fast ? They should have sent 4 Police Officers to arrest him so all the Tamasha in Ramleela Maidan would have not taken place at all.
Alex Lewis and fly.
, Abu Dhabi
12/06/2011 09:50:14
Many many happy returns of the day dear Anson, Have a great day
Watch Full Video:Inauguration Udupi of Diocese
View More
---
Veez Konkani Issue # 130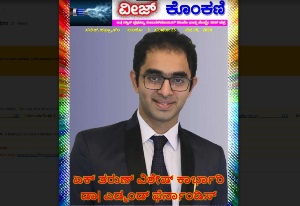 ---
A Letter to CM Yediyurappa from Jaya Shreekrishna Parisara Premi Samiti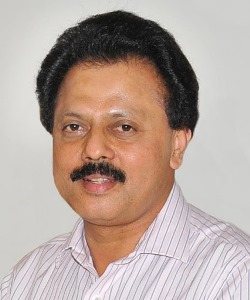 ---
Udupi Basket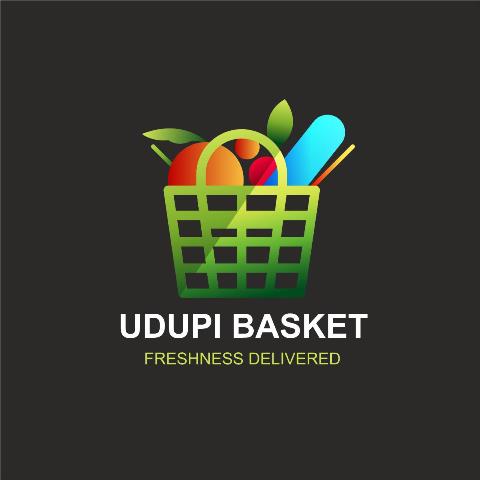 ---
Contact for Masks, Sanitizers, PPE kits and More..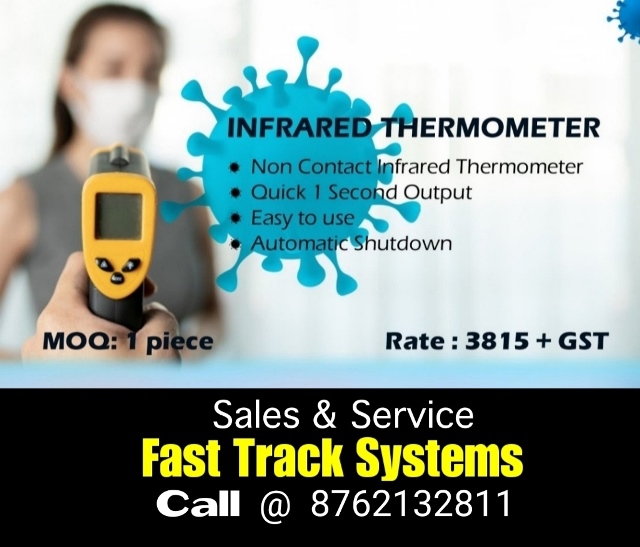 ---
LIVE STREAM OF MASSES - Holy week schedule from Abu Dhabi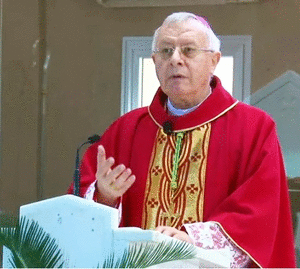 ---
Smparka Feb 2020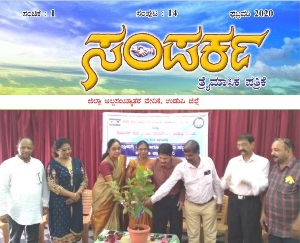 ---
Choice Furniture vast household showroom opens at Santhekatte, Kallianpur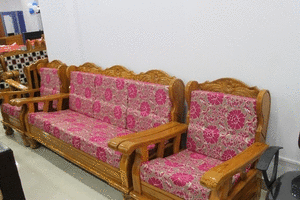 ---
Focus Studio, Near Hotel Kidiyoor, Udupi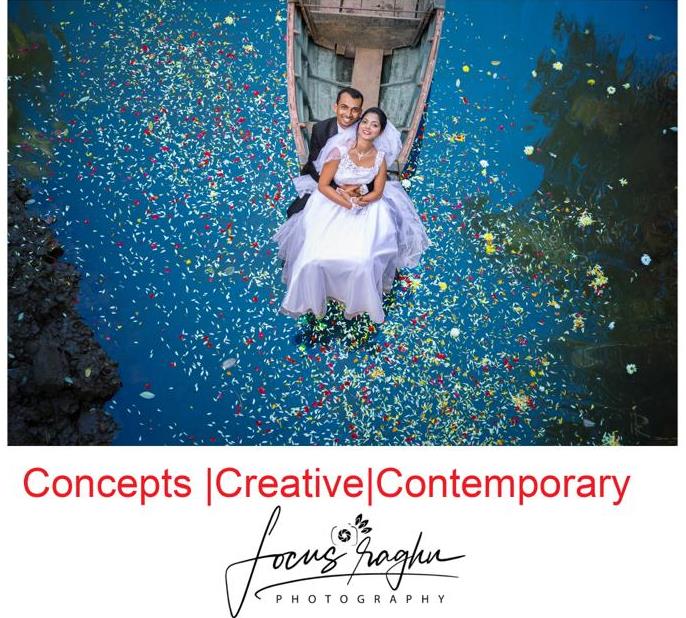 ---
Canara Beach Restaurant, Hoode/Bengre, Udupi.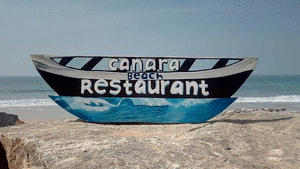 ---
Delite Catering, Santhekatte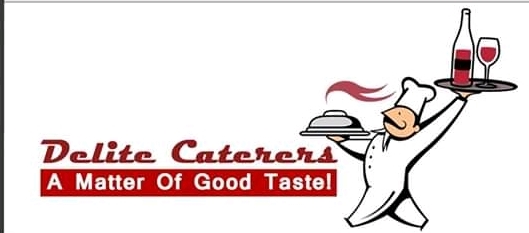 ---
Welcome to Thonse Naturecure Hospital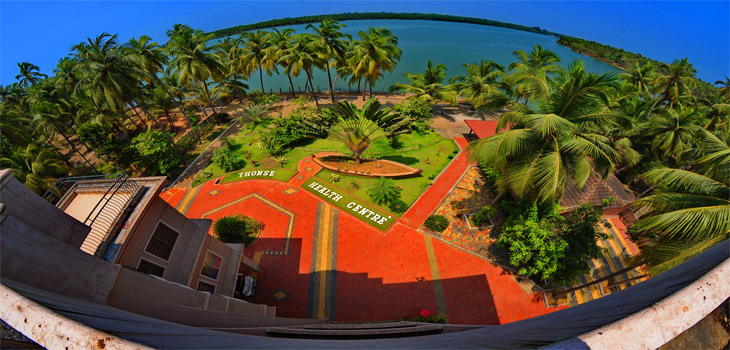 ---
Kemmannu Platinum Jubilee Souvenir – Amruth Kaanik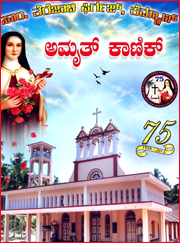 ---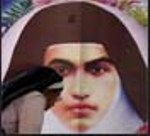 Click here for Kemmannu Knn Facebook Link
Sponsored Albums