Disclaimer: Kindly do not post any abusive, defamatory, infringing, obscene, indecent, discriminatory or unlawful material or SPAM. Kemmannu.com reserves the right to block/ remove without notice any content received from users.
Reynold Crasto
, Kemmannu/Thane
04/01/2011 13:33:46
Dear George

Happy Wedding Anniverssary

From
Rennie and family
Jason F Andrade
, S C I L / Kambla Thota
04/01/2011 12:47:24
Congratulations Mr. Jaffer Bhai and Dr. mr. Raffique Bhai. all the Best
RUBINA BAIKADI
, HOODE/SAUDIARABIA
04/01/2011 11:39:28
RUBINA FIAZ, HOODE/SAUDI ARABIA Mon, January-3-2011, 6:59
DEAR BROTHERS, CONGRATS!! THANKS TO KEMMANNU.COM FOR COVERING THE TONSE HEALTH CENTER OPENING CEREMONY ON 1/1/11.THANKS ALSO TO MR. J.B DESOUZA FOR HIS SUPPORT ALL ALONG.
Mohammed Asadulla
, Abu Dhabi / Kudru
04/01/2011 10:13:51
Masha Allah, very well done Zaffer Bhai, Heartily wishes on your achievement and you have done a great job for the society. Thank you once again and congratulations from All of us¦. Tonse and family
Mohammed Iqbal
, Shiruru/Dubai
04/01/2011 06:22:36
Dear Zafer Bahi,Mashallah your efforts to build THC towards your home town people at Hoode one of the great deeds, Al Hamdulillah,inshallah Allah give u a more sucess/health/wealth for goods deeds
Zaffer,my brother. Congratulations!!!
Well done.
Dear George and Ophilia,
Congratulations on your wedding Anniversary.
MELWYN FERNANDES
, KEMMANNU / ABUDHABI
04/01/2011 04:57:57
Dearest Georgie bab Ophilia,

Congratulations! On your happiest Wedding Anniversary.

we wish both of you a very happy Wedding Anniversary. May God bless you and keep you always Happy. With best wishes takes two special people,To make a loving pair.There's a joy just being around you,A feeling we love to share.We send anniversary wishes to you,For years of joy and pleasure.May each year keep getting better,With memories to treasure Wish u both a very happy wedding anniversary....!

"HAVE A AWESOME DAY"

With love and best wishes from :

Melwyn Fernandes,
Ida Melwyn Fernandes,
McLean Fernandes,
Melaida Fernandes.
"ROSE - LAND" Kemmannu.
Hi, George Congratulations on your wedding anniversary.

Putta
RUBINA FIAZ
, HOODE/SAUDI ARABIA
03/01/2011 18:59:21
DEAR BROTHERS,
CONGRATS!!
THANKS TO KEMMANNU.COM FOR COVERING THE TONSE HEALTH CENTER OPENING CEREMONY ON 1/1/11.THANKS ALSO TO MR. J.B DESOUZA FOR HIS SUPPORT ALL ALONG.
Nelson Quadros
, Kemmannu/Abu Dhabi
03/01/2011 17:09:54
Dear Zaffer, Congratulations once again and all the best.
Ronnie Lewis
, Mumbai / Tonse
03/01/2011 14:52:21
Dear Mr Richard Rebello,

I have graduated from Milagres College, I was a naughty boy, punished me by standing in front of the students.I praised you as one of the best lecturer s ever we had in Milagres college. May God bless you , shower his blessings to get many more awards and recognitions.Recently you have ventured in to " Kambla " besides a prominent agriculterist. God bless you all.
MashaAlah, This is unique work which has Allah taken from you.This what actually society in deadly need. May Allah accept this and give you more spirit of such good deeds. Once agains congradulations from SunniDawateIslami - UAE.
Thomas Dsouza
, Dahisar, Mumbai
03/01/2011 07:32:55
I need email address of Fr. George Jacob CSC to wish him seasons greetings or just request Fr. George Jacob to reply me on the email address sent. Thank you
Richard Arouza
, Kemmannu/Dubai
02/01/2011 18:08:23
Congratulations dear Clive Venitia,wish you both happy married life.God bless you both with his blessings,your life will be filled with love,peace,happiness,understanding.God fulfil all your wishes-Mogasanve-Richie,Clara,Rian,Chris,Mai.
Dr sameena khanum
, Bangalore
02/01/2011 14:43:03
Salams,
Congrajulations Zaffer for having successfully completed the long awaited project dedicated to mankind.May Allah shower his almighty blessings and mercy on u and ur family.No wealth diminishes on account of charity and wishing u all sucess in continuing to do noble service to mankind.Jazakallah-khair
NAZEER
, Kemmannu / Bahrain
02/01/2011 10:30:43
Dear Zaffer, Dr. Raffiq , Salam Alaikkum,
Hearty Congratulations on great success of your most ambitious project. It is a unique New Year resolution and day to remember in Thonse. We pray Almighty Allah to showers his blessings on your endless effort to unite the community and looking forward to a bright future. Thanks to Kemmannu.com team for all the updates. Good wishes from Nazeer and Family, Bahrain.
DEAR ZAFFER BHAI AND DR.RAFEEQ BHAI CONGRATULATIONSMASHA ALLAH. MABROOK ALF MABROOK BEST WISHES FOR THE FUTURE INSHA ALLAH.I SPECIALLY THANKS KEMMANNU.COM BRINGING BEST REPORT AND PHOTOS.
Very much glad and pleased to see the dream of Mr. Jaffar into reality. May Allah bless THC with success.
mohd.ayub tonse sheikh
, tonse dubai
02/01/2011 06:52:27
MASHA ALLAH VERY NICE INGRATIONAL FUNCTION HAMMDULILA IT IS CENTER POINT TO TONSE AND GLOBALLY,MY HEARTLY CONGRATES TO U MR.ZAFFER AND MR.DR.RAFFIQ AND U R FAMILY.
Mohammed Shareef Tonse
, Dubai.UAE
02/01/2011 06:08:10
Al Hamdulillah,

You are shown by Opening this Heelth Ceter that you a perfect citizen.
And you Shown by openinig from your Fathers hand that you are a perfect son for.

You won both of worlds and the Almighty accepted your deeds for sure (INSHA ALLAH)

Dua for you,your team and your respected family > From SDI UAE.
Raymond D souza
, Kundapur/Kuwait
02/01/2011 05:47:11
Congratulations to Lesley and Anitha. May you have wonderful married life
Allah may bless forever success . Ameen.thanks to kemmannu.com
Arshiya Hamid
, Hoode / Khobar
01/01/2011 19:39:44
Dear Zaffer Bhai, Congratulations!!!!for your wonderful efforts for establishing such a huge project in our home town. We pray to Allah for success in your future plans and our heartful wishes for Dr. Rafiq THC team. Jazakallah Khair...
Mohammed Iqbal
, Shiruru/Dubai
01/01/2011 16:50:29
Dear Zafer bahi,Congratulation,Al Hamdulillah,Mashallah the Almighty Allah shows your dream in to fact on 1.1.11,The day THC start give benefit to the people of home town,like same Allah will give more success,health wealth for more efforts towards your dreams in facts
Ashfaq Ahmed
, Al Barsha , UAE
01/01/2011 16:22:23
Well done Br. Zaffer, Your really an inspiring personnel for the youths of community.
You have done it and proved the society that our community is not behind. May Allah accpet your efforts and bless you more and more in years to come.
Heartly wishes on your achievment.
RAJASHEKHAR RAO
, NEJAR/MUSCAT
01/01/2011 15:38:55
ALL THE BEST MR.ZAFFER, AND DR.RAFIQ
FROM RAJASHEKHAR RAO
CT SCAN TECHNOLOGIST MINISTRY OF HEALTH
AL-BURAIMI, OMAN
Sameer Baikadi
, Thonse Hoode-Al Khobar KSA
01/01/2011 13:58:28
Dear Kemmannu.Com Mgmt.

It is really wonderful work done by your team to bring live pictures and reports and you people done great job I am really grateful to you since we are missing the live actions.

It was nice to see my relatives, friends and native people and my Milagres College principal Fr. J B D soza who my principal (Milagres College Silver Jubilee Year)

Keep up the good work going...Best wishes and Happy New Year
ansar sheikh
, tonse bengre / dubai
01/01/2011 13:48:53
mabrook,mabrook,THC whole team.
Sameer Baikadi
, Thonse Hoode-Al Khobar-KSA
01/01/2011 13:45:30
Dear Zaffer Bhai

Congratulations!! Masha Allah The Long awaited day finally has come and we saw the innaguration pictures, it was nice to see Thaya who innagurated the THC thanks Allah for his blessing.

Once again Congratulations for Zaffer Bhai and Rafiq Bhai.

Best wishes for the future...
Arvin Quadros n Fly Kemmannu/Abudhabi
, KEMMANNU
01/01/2011 13:43:15
Dear Mr.Zaffer,Year 2011 your dreams come true.Nice to see and good luck.Many Thanks to www.Kemmannu.com.Nice Updates..
SAIM ASSOCIATES
, Santhekatte/Kallianpur
01/01/2011 12:49:28
Dear Zaffer Bhai, Believe in your efforts and god will believe in your dreams nsha allah. Frm SAIM ASSOCIATES
Mohammed Sadik G
, Hoode/Dubai
01/01/2011 12:35:20
Congrats THC team and kemmannu.com team for bringing updated pictorial report.
SAIM ASSOCIATES
, Santhekatte, Kallianpur
01/01/2011 12:26:59
Dear Zaffer Bhai,
Believe in your efforts and god will believe in your dreams nsha allah.
Frm SAIM ASSOCIATES
Congratulations dear Zaffer.
we are proud of your great work and wishing you good luck and all the success in future.
Sameer Baikadi
, Thonse Hoode-Khobar KSA
01/01/2011 08:56:39
Dear Zaffer Bai

Eagerly waiting for the moment.... it is just couple of hours left. Since I am missing the ceremony only thur Kemmannu.Com is the source of the Glimse and I really thank to Kemmannu.com for their good work and promise to bring the glimse of Oppn.ceremony best wishes for Zaffer bai and Rafiq Bai
Mohd Ansar Basrur Habibullah
, Basrur/Dubai
01/01/2011 08:04:15
"Pople who consider themselves victims of their circumstances will always remain victims unless they develop a greater vision for their lives" said Stead Graham. People are not born great they are made great by their noble deeds. Our community needs to be led out of this vicious shackles of victimizations by people like you. Hats off to you Jaffar and Dr.Rafiq Keep it up. Jazakumullah Khair.
MOHAMMED SADIK G
, HOODE/DUBAI
01/01/2011 07:25:30
How they can take away the ballot paper, where as the other picture shows EVM s - May be they used bills in old stock or typical error from adminstartion.
shahid
, kumbidil/Kerala(st)
31/12/2010 22:23:15
Wish you all the best,allah bless You
Sheik Shukoor
, Mangalore, Dammam
31/12/2010 19:48:53
Hello Zaffer Bai, great achivement. May Allah bless you and good luck for the great project
Shukoor,Zeenath,Shazinand Zehera
Sheik Shukoor
, Mangalore, Dammam
31/12/2010 19:29:34
All the best. may allha bless you for your effort
rafiq thone
, hoode tauheed mohalla
31/12/2010 14:18:48
Dear friends, relatives well wishers,
I have no words to express my feelings towards your love affectionate on THONSE HEALTH CENTRE, which belongs to all of you. All of you are directly or indirectly responsible for my development. I feel I got more than everything which I expected in my life. It's because of my childhood friend/ brother Dr. Rafiq we go this beautiful Health Island in my home land.
I request all of my dearest and nearest to consider this is my very personal request/invitation to attend the function as due to the time limit and busy with final touch for the opening it will not be possible to send each
Dear Clive Venitia,

Congratulations!!! Wish you both a very Happy Married Life.God bless you. May the coming years fill your lives with love and happiness. Blessed married life filled with happiness,love prosperity

From: Ria, Reshma
jascintha taniya lewis
, Kemmannu/Bangalore
31/12/2010 07:15:52
congrats. I wish u all success looking forward your good service for poor people, may God bless u al with good health, strength support.Best wishes from JASCINTHA
Dear Jafferbhai, Congretulation and our best wishesh that Almighty shower every sucess and prosperity to your new venture, it is indeed you and your freinds effort to service our society with our Ayurved heritage.
Khan Brothers - Kandlur/Dammam
, Kandlur
30/12/2010 17:14:07
May Allah bless you for this wonderful initiative in your hometown. Your desire for improving the health care facilities for the people of your hometown is worth applauding.Congratulations Mr. Zaffer Dr. Rafik and wish you the best for future.
Alfred Crasto
, Nairobi, Kenya
30/12/2010 12:33:08
Dear Zaffer, Its so nice to hear about such an interesting project in our hometown, we salute your vision and love to your hometown. Its really a new year gift to the people of karnataka, Thanks to Alex Lewis and kemmannu.com for this nice interview.Alphy, Nairobyf, Kenya
Satish Chilly Willy -Kemmannu/Dubai
, Kemmannu/Dubai
30/12/2010 11:29:47
Dear Jaffar,
Congrates Masha Allah your Service to humanity, it will always help you to come up in your life and dedication and your vision to our home town will always remember you Good Luck and God Bless You, satish Chilly Willy Dubai/Kemmannu
Udupi: Traffic congestion and dangers to pedestria
View More
---
Veez Konkani # 96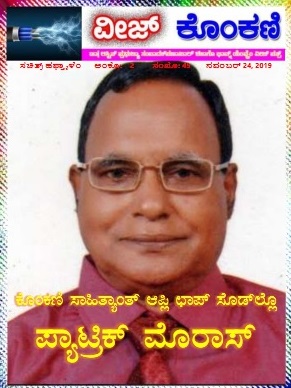 ---
Konkani film 'Benddkar' premiere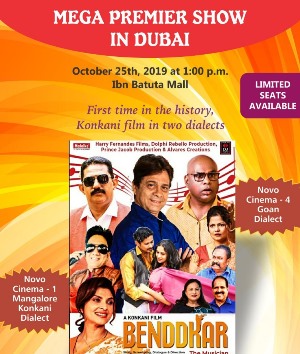 ---
Veez Konkani Special Issue on Fr. Mahesh D'Souza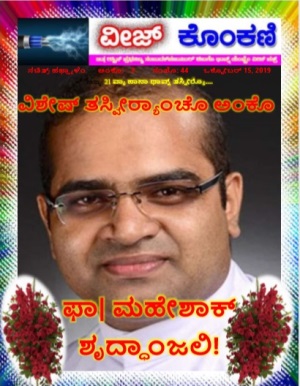 ---
Congratulations to Joyce Dsouza, Kemmannu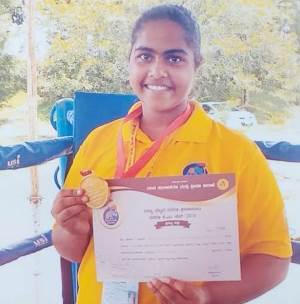 ---
Best Wishes To Ellie Fernandes & Mellisa Saldanha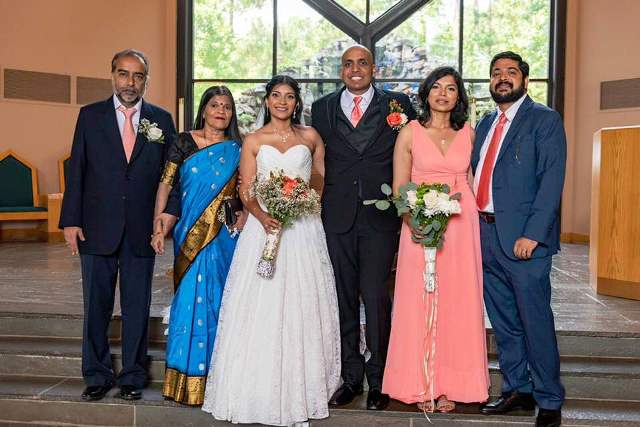 ---
2 New Independent Houses for sale near Rice Mill Road, Nejar.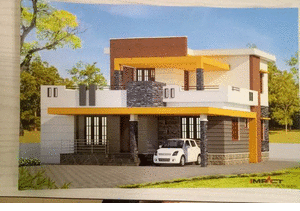 ---
Milarchi Laram - Issue Sep 2019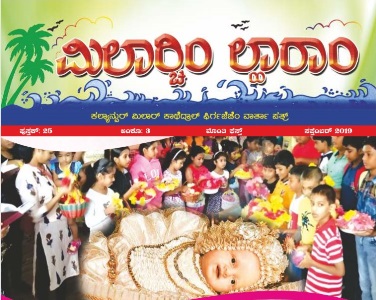 ---
Milagres Milana 2020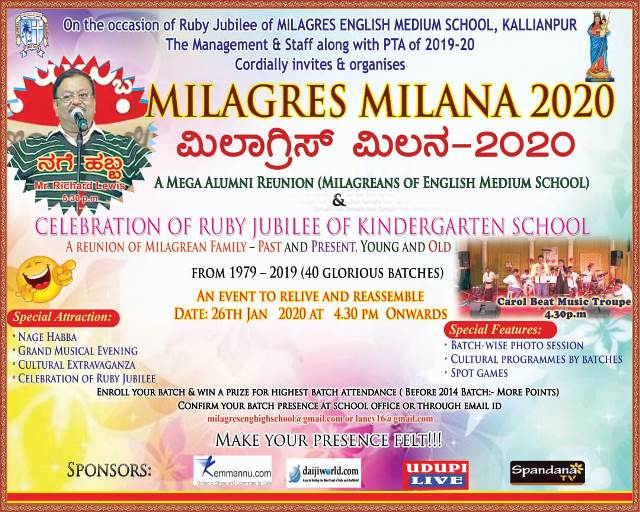 ---
Booking Open: Nayaab Residency, Court Back Road, Udupi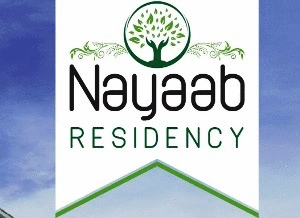 ---
Shops and Flats for sale at Hampankatte, Kemmannu.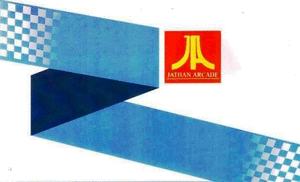 ---
Focus Studio, Near Hotel Kidiyoor, Udupi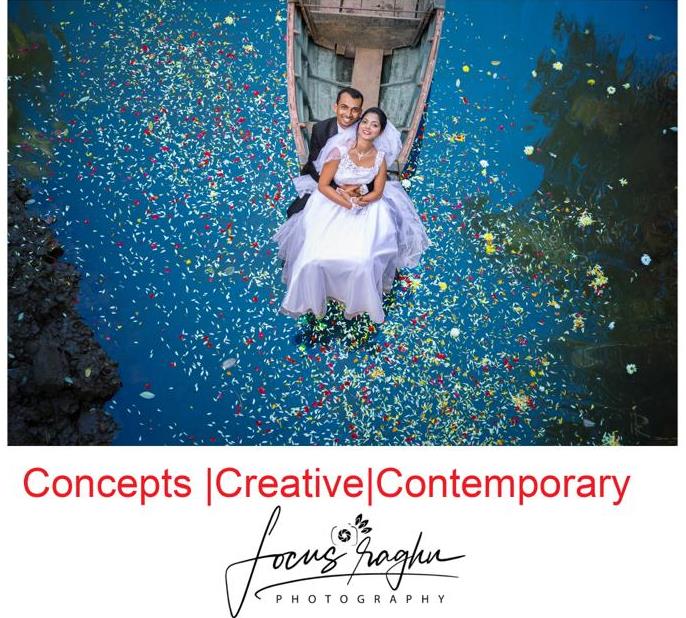 ---
Canara Beach Restaurant, Hoode/Bengre, Udupi.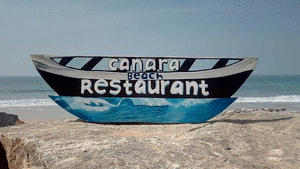 ---
Delite Catering, Santhekatte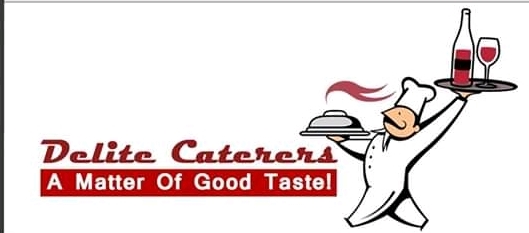 ---
Canara Beach Restaurant Inaugurated at Bengre, Kemmannu.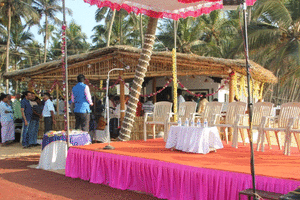 ---
Udupi: Congratulations to Raising smiles who won the first place in RED DROP AD- shoot competition..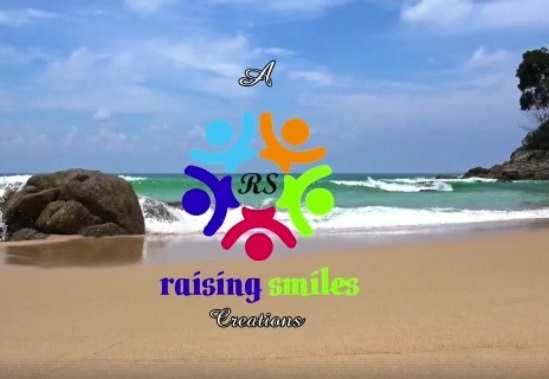 ---
Maria Travels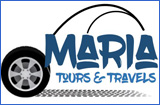 ---
Welcome to Thonse Naturecure Hospital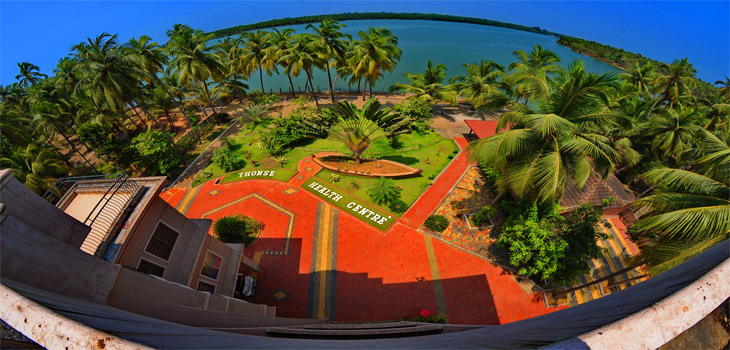 ---
Read online Uzvaad:

---
Read Online Raknno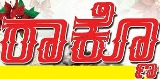 ---
Kemmannu Platinum Jubilee Souvenir – Amruth Kaanik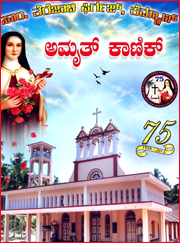 ---
Udupi Today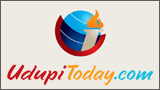 ---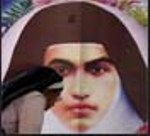 Click here for Kemmannu Knn Facebook Link
Sponsored Albums