Disclaimer: Kindly do not post any abusive, defamatory, infringing, obscene, indecent, discriminatory or unlawful material or SPAM. Kemmannu.com reserves the right to block/ remove without notice any content received from users.
CONGRATULATIONS and best wishea mr,T,M.RAHAMATHULLA and MRS,VERONICA ALL THE BEST
My Dearest Georgie bab and Ophy Whony congratulations on your wedding anniversary. we wish both of you a very happy wedding anniversary. may god bless you and keep you always happy. with lots of love and best wishes from: Vijju,Doris and baby Danica
Masha allah.. congratulations to the whole team of THONSE HEALTH CENTRE... special congratulations to zaffer bhai for achieving such a wonderful project. may Allah azwajal bless you and all who supported you and shower his blessings in the future..
Oswin D Souza
, Kemmannu / Kuwait
05/01/2011 06:44:33
Congratulations Mrs.Veronica. You have done good job in Uppoor, i hope that you will continue with the same. May God help you.
Congratulations Rahmath. May Allah help you to lead our Thonse Taluk Panchayath.
My dearest George, Ophilia both of you wonderful couple. May Allah bless you all kind of happiness, good health, peace long life.
from: B.M.ZAFFER FAMILY.
MOHD.AYUB TONSE SHEIKH
, TONSE DUBAI
05/01/2011 05:17:28
congrates to MR.T.M.RAMATHULLA,AND Mrs.VERONICA.WISH U ALL THE BEST
Mohammed Sadik G
, Hoode/Dubai
05/01/2011 04:32:14
Your campaign was vigorous and fine, your victory testifies to the peoples confidence in you and your cause, Warmest congratulations.
Sameer Baikadi
, Thonse Hoode-Al Khobar KSA
04/01/2011 19:30:09
Dear George Ophiliya

Wish you both happy wedding anniversary and God bless you. It gives me pleasure to wish my class mate and friends (Vijju) brother

Best wishes from Sameer Fly
May I extend to Br.Zaffer and Dr.Rafiq my congratulations on this most important event in the history of Thonse.
Thonse Health care Centre should optimize the conditions for care for patients and facilitate preventive Public health strategies and new approaches to care for people.
Thonse Health Centre will become one of the model Centre by your untiring efforts and zeal in providing medi-care to the needy in the near future. I wish Br.Zaffer and Dr.Rafiq and your team members of your centre good luck and good wishes.
Sadik Hawaldar
, Chakkithota
04/01/2011 18:57:10
I myself Sadiq from Chakkithota.My cell Number is 00966559651236.when i heard that Brother Zaffer is having such plan i feel proud of him.And its really wonderful project which he dedicated to humanity.Br.Zaffer never involved in any politics and we need such people for our Hometown..He made us proud.But some people they dont have guts to come front and tell their name and try to divide the community by saying Chakkithota.If this guy who call himself from chakkithota let him clear his identification with family name/full name.Br.Zaffer and Dr.Rafiq u have did great job by contributing such hospital which helps the community in surrounding areas.I wish success in your plans...we are proud of u..
Ossie Cornelio
, Kallianpur/USA
04/01/2011 18:28:08
Dear Alex Ophi, Congratulations! Let God Almighty continue to shower his choicest blessings on you couple. It s our wish pray, you grow old together with love, good health
T.S ZUBAIR
, Gujjerbettu.hoode-k.s.a-jeddah
04/01/2011 18:19:58
Assalaamuallikum.both of u Zaffer bhai Rafiqu bhai Congraulations allaha gives u more strentgh good health. masha allah u doing great job. inshallaha in future do more project to our village thonse.i pray allah this health centre achive good name in our distic
Dear Ali Ophy,

May God bless you with many more anniversaries. Cheers!! Best wishes from, Sam, Annu, Shaun, Shayne and Shannan
Hi Alexn n Ophilia ,

Congrats Wish You happy Wedding Anniversary.Wishes from Arvin n fly,AUH
let the blessings of GOD be with you your family on this joyous day of wedding anniversary for ever in your life,,,,
BEST WISHES 2 YOU...
Dear George Ophilia, Happy Wedding Anniversary and best wishes with God s choicest blessings showers on both of you today and forever. with lots of love Rudi,Marita,Melissa Melanie.
MELVIN DMELLO
, PANGLA / DUBAI
04/01/2011 15:46:49
Happy Wedding Anniverssary.
Melvin,Ancilla,Melria and Aarol
Dear George and Ophilia, Hearty congratulations and wishing you many more returns of the day.

Thomas, Anitha and Christon.
Reynold Crasto
, Kemmannu/Thane
04/01/2011 13:33:46
Dear George

Happy Wedding Anniverssary

From
Rennie and family
Jason F Andrade
, S C I L / Kambla Thota
04/01/2011 12:47:24
Congratulations Mr. Jaffer Bhai and Dr. mr. Raffique Bhai. all the Best
RUBINA BAIKADI
, HOODE/SAUDIARABIA
04/01/2011 11:39:28
RUBINA FIAZ, HOODE/SAUDI ARABIA Mon, January-3-2011, 6:59
DEAR BROTHERS, CONGRATS!! THANKS TO KEMMANNU.COM FOR COVERING THE TONSE HEALTH CENTER OPENING CEREMONY ON 1/1/11.THANKS ALSO TO MR. J.B DESOUZA FOR HIS SUPPORT ALL ALONG.
Mohammed Asadulla
, Abu Dhabi / Kudru
04/01/2011 10:13:51
Masha Allah, very well done Zaffer Bhai, Heartily wishes on your achievement and you have done a great job for the society. Thank you once again and congratulations from All of us¦. Tonse and family
Mohammed Iqbal
, Shiruru/Dubai
04/01/2011 06:22:36
Dear Zafer Bahi,Mashallah your efforts to build THC towards your home town people at Hoode one of the great deeds, Al Hamdulillah,inshallah Allah give u a more sucess/health/wealth for goods deeds
Zaffer,my brother. Congratulations!!!
Well done.
Dear George and Ophilia,
Congratulations on your wedding Anniversary.
MELWYN FERNANDES
, KEMMANNU / ABUDHABI
04/01/2011 04:57:57
Dearest Georgie bab Ophilia,

Congratulations! On your happiest Wedding Anniversary.

we wish both of you a very happy Wedding Anniversary. May God bless you and keep you always Happy. With best wishes takes two special people,To make a loving pair.There's a joy just being around you,A feeling we love to share.We send anniversary wishes to you,For years of joy and pleasure.May each year keep getting better,With memories to treasure Wish u both a very happy wedding anniversary....!

"HAVE A AWESOME DAY"

With love and best wishes from :

Melwyn Fernandes,
Ida Melwyn Fernandes,
McLean Fernandes,
Melaida Fernandes.
"ROSE - LAND" Kemmannu.
Hi, George Congratulations on your wedding anniversary.

Putta
RUBINA FIAZ
, HOODE/SAUDI ARABIA
03/01/2011 18:59:21
DEAR BROTHERS,
CONGRATS!!
THANKS TO KEMMANNU.COM FOR COVERING THE TONSE HEALTH CENTER OPENING CEREMONY ON 1/1/11.THANKS ALSO TO MR. J.B DESOUZA FOR HIS SUPPORT ALL ALONG.
Nelson Quadros
, Kemmannu/Abu Dhabi
03/01/2011 17:09:54
Dear Zaffer, Congratulations once again and all the best.
Ronnie Lewis
, Mumbai / Tonse
03/01/2011 14:52:21
Dear Mr Richard Rebello,

I have graduated from Milagres College, I was a naughty boy, punished me by standing in front of the students.I praised you as one of the best lecturer s ever we had in Milagres college. May God bless you , shower his blessings to get many more awards and recognitions.Recently you have ventured in to " Kambla " besides a prominent agriculterist. God bless you all.
MashaAlah, This is unique work which has Allah taken from you.This what actually society in deadly need. May Allah accept this and give you more spirit of such good deeds. Once agains congradulations from SunniDawateIslami - UAE.
Thomas Dsouza
, Dahisar, Mumbai
03/01/2011 07:32:55
I need email address of Fr. George Jacob CSC to wish him seasons greetings or just request Fr. George Jacob to reply me on the email address sent. Thank you
Richard Arouza
, Kemmannu/Dubai
02/01/2011 18:08:23
Congratulations dear Clive Venitia,wish you both happy married life.God bless you both with his blessings,your life will be filled with love,peace,happiness,understanding.God fulfil all your wishes-Mogasanve-Richie,Clara,Rian,Chris,Mai.
Dr sameena khanum
, Bangalore
02/01/2011 14:43:03
Salams,
Congrajulations Zaffer for having successfully completed the long awaited project dedicated to mankind.May Allah shower his almighty blessings and mercy on u and ur family.No wealth diminishes on account of charity and wishing u all sucess in continuing to do noble service to mankind.Jazakallah-khair
NAZEER
, Kemmannu / Bahrain
02/01/2011 10:30:43
Dear Zaffer, Dr. Raffiq , Salam Alaikkum,
Hearty Congratulations on great success of your most ambitious project. It is a unique New Year resolution and day to remember in Thonse. We pray Almighty Allah to showers his blessings on your endless effort to unite the community and looking forward to a bright future. Thanks to Kemmannu.com team for all the updates. Good wishes from Nazeer and Family, Bahrain.
DEAR ZAFFER BHAI AND DR.RAFEEQ BHAI CONGRATULATIONSMASHA ALLAH. MABROOK ALF MABROOK BEST WISHES FOR THE FUTURE INSHA ALLAH.I SPECIALLY THANKS KEMMANNU.COM BRINGING BEST REPORT AND PHOTOS.
Very much glad and pleased to see the dream of Mr. Jaffar into reality. May Allah bless THC with success.
mohd.ayub tonse sheikh
, tonse dubai
02/01/2011 06:52:27
MASHA ALLAH VERY NICE INGRATIONAL FUNCTION HAMMDULILA IT IS CENTER POINT TO TONSE AND GLOBALLY,MY HEARTLY CONGRATES TO U MR.ZAFFER AND MR.DR.RAFFIQ AND U R FAMILY.
Mohammed Shareef Tonse
, Dubai.UAE
02/01/2011 06:08:10
Al Hamdulillah,

You are shown by Opening this Heelth Ceter that you a perfect citizen.
And you Shown by openinig from your Fathers hand that you are a perfect son for.

You won both of worlds and the Almighty accepted your deeds for sure (INSHA ALLAH)

Dua for you,your team and your respected family > From SDI UAE.
Raymond D souza
, Kundapur/Kuwait
02/01/2011 05:47:11
Congratulations to Lesley and Anitha. May you have wonderful married life
Allah may bless forever success . Ameen.thanks to kemmannu.com
Arshiya Hamid
, Hoode / Khobar
01/01/2011 19:39:44
Dear Zaffer Bhai, Congratulations!!!!for your wonderful efforts for establishing such a huge project in our home town. We pray to Allah for success in your future plans and our heartful wishes for Dr. Rafiq THC team. Jazakallah Khair...
Mohammed Iqbal
, Shiruru/Dubai
01/01/2011 16:50:29
Dear Zafer bahi,Congratulation,Al Hamdulillah,Mashallah the Almighty Allah shows your dream in to fact on 1.1.11,The day THC start give benefit to the people of home town,like same Allah will give more success,health wealth for more efforts towards your dreams in facts
Ashfaq Ahmed
, Al Barsha , UAE
01/01/2011 16:22:23
Well done Br. Zaffer, Your really an inspiring personnel for the youths of community.
You have done it and proved the society that our community is not behind. May Allah accpet your efforts and bless you more and more in years to come.
Heartly wishes on your achievment.
RAJASHEKHAR RAO
, NEJAR/MUSCAT
01/01/2011 15:38:55
ALL THE BEST MR.ZAFFER, AND DR.RAFIQ
FROM RAJASHEKHAR RAO
CT SCAN TECHNOLOGIST MINISTRY OF HEALTH
AL-BURAIMI, OMAN
Sameer Baikadi
, Thonse Hoode-Al Khobar KSA
01/01/2011 13:58:28
Dear Kemmannu.Com Mgmt.

It is really wonderful work done by your team to bring live pictures and reports and you people done great job I am really grateful to you since we are missing the live actions.

It was nice to see my relatives, friends and native people and my Milagres College principal Fr. J B D soza who my principal (Milagres College Silver Jubilee Year)

Keep up the good work going...Best wishes and Happy New Year
ansar sheikh
, tonse bengre / dubai
01/01/2011 13:48:53
mabrook,mabrook,THC whole team.
Sameer Baikadi
, Thonse Hoode-Al Khobar-KSA
01/01/2011 13:45:30
Dear Zaffer Bhai

Congratulations!! Masha Allah The Long awaited day finally has come and we saw the innaguration pictures, it was nice to see Thaya who innagurated the THC thanks Allah for his blessing.

Once again Congratulations for Zaffer Bhai and Rafiq Bhai.

Best wishes for the future...
Arvin Quadros n Fly Kemmannu/Abudhabi
, KEMMANNU
01/01/2011 13:43:15
Dear Mr.Zaffer,Year 2011 your dreams come true.Nice to see and good luck.Many Thanks to www.Kemmannu.com.Nice Updates..
Nirmala Thonse organizes Awareness Campaign agains
View More
---
Obituary: Rafael Saldana, St. Joseph Ward (Kodi), Kemmannu.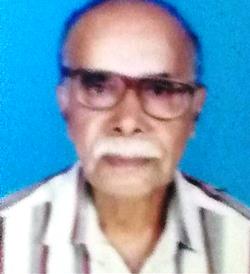 ---
*ಶ್ರೀ ಬ್ರಹ್ಮಬೈದರ್ಕಳ ಪಂಚ ಧೂಮಾವತೀ ಗರೋಡಿ, ತೋನ್ಸೆ.* *ವಾರ್ಷಿಕ ನೇಮೋತ್ಸವದ ಕರೆಯೋಲೆ*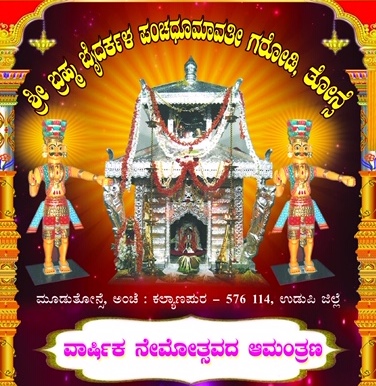 ---
Land for Sale at Neelavara, Udupi District.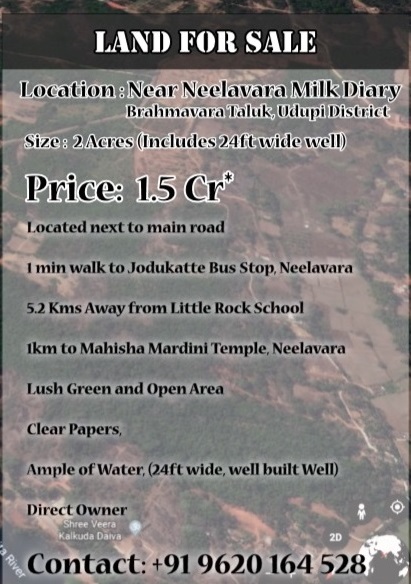 ---
KEMMANNU CHURCH - Weekly Announcements.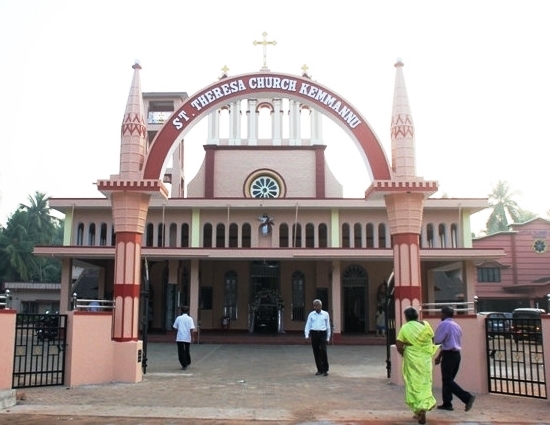 ---
Veez Konkani Illustrated Weekly e-Magazine # 115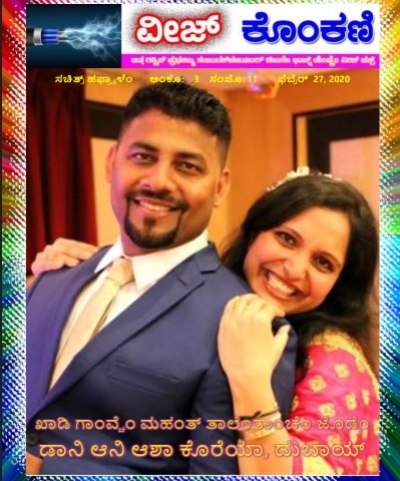 ---
Milagres English Medium, School, Kallianpur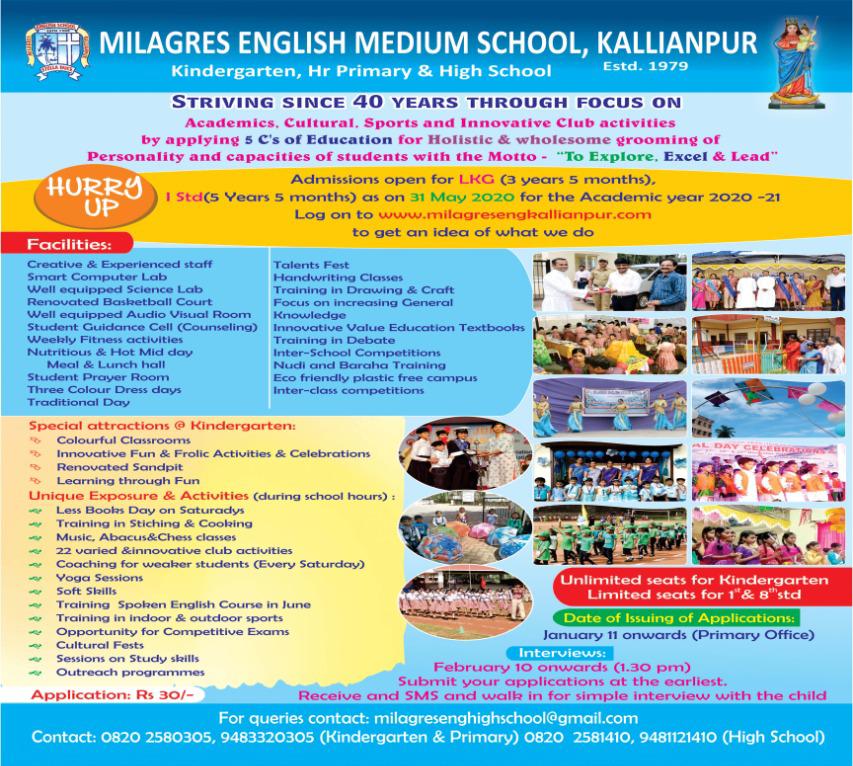 ---
Open Air Dance and Music Festival at Aryan Resorts, near Kemmannu on 7th March.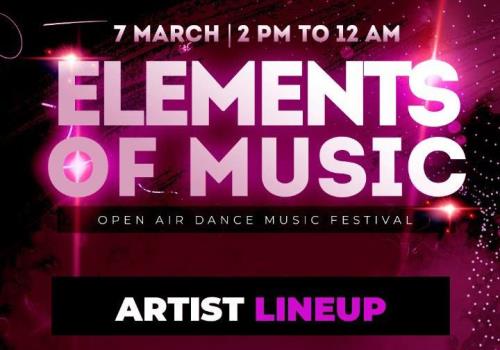 ---
Choice Furniture vast household showroom opens at Santhekatte, Kallianpur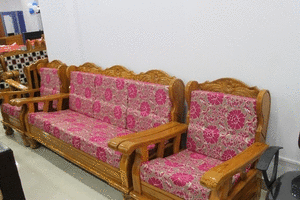 ---
Rozaricho Gaanz December Issue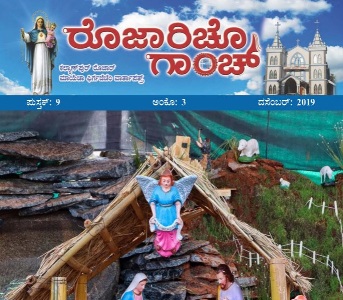 ---
Milarchi Laram - Issue Jan 2020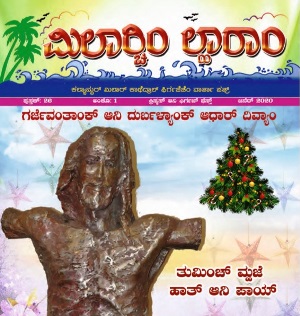 ---
Focus Studio, Near Hotel Kidiyoor, Udupi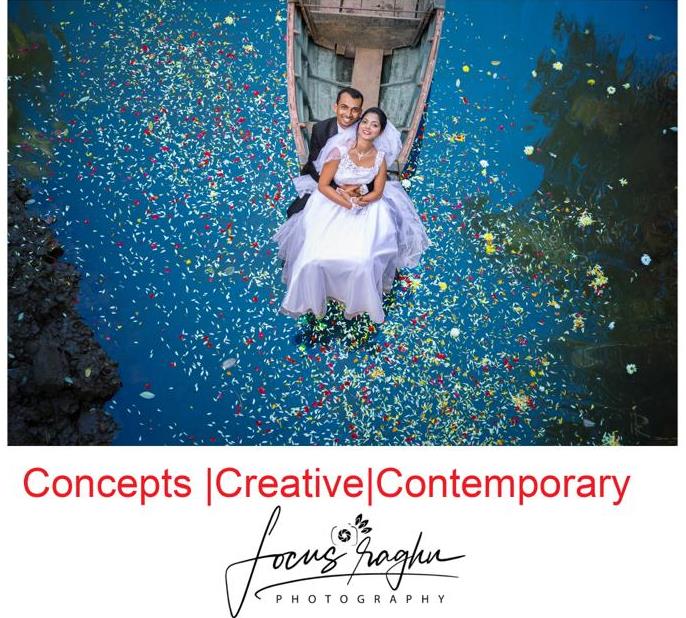 ---
Canara Beach Restaurant, Hoode/Bengre, Udupi.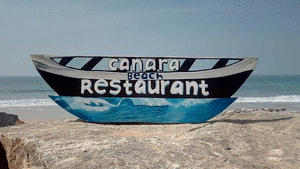 ---
Delite Catering, Santhekatte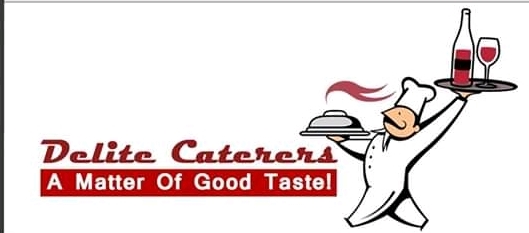 ---
Welcome to Thonse Naturecure Hospital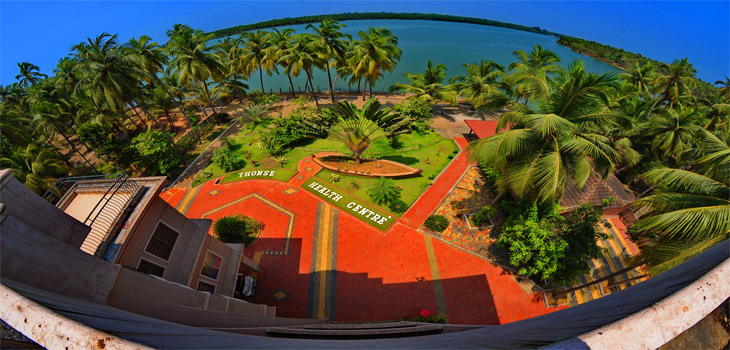 ---
Kemmannu Platinum Jubilee Souvenir – Amruth Kaanik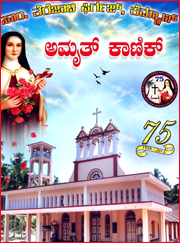 ---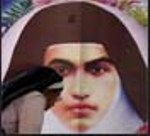 Click here for Kemmannu Knn Facebook Link
Sponsored Albums