Brief Udupi/Manipal News with Pictures
Richard Dsouza

Kemmannu News Network, 09-08-2018 10:56:13


Dr Salins joins Shirdi Sai Baba Cancer Hospital and Research Centre as Professor and Head of Palliative Medicine Department.

Manipal, August7: "In India, less than five per cent of the patients have access to palliative care and less than two per cent with severe pain needing analgesics have access to it. Not only physical suffering due to a disease but also fear of illness and impending death leads to distress, anxiety and depression. It requires specialised palliative medicine based interventions to help in managing these issues," said Dr Naveen Salins who joined Shirdi Sai Baba Cancer Hospital and Research Centre, Kasturba Hospital, Manipal as Professor and Head of Palliative Medicine Department recently.

With Dr Salins joining the Centre, it will now offer full-fledged palliative care services, which will be facilitated by the Stereotactic Radiosurgery through its advanced Linear Accelerator started lately. It will also be a leading hospital for comprehensive Oncology treatment to patients including Medical, Surgical and Radiotherapy services. It also offers rehabilitation services with Physiotherapy and Occupational Therapy departments offering assistance to patients.

Before Joining the Centre here, Dr Salins was functioning as Associate Professor of Palliative Medicine at the Tata Memorial Centre, Mumbai for five years. He has worked at Lyell McEwin Hospital in South Australia as a Specialist Registrar in Palliative Medicine for three years and completed the Clinical Fellowship in Palliative Medicine.

Dr Salins was instrumental in streamlining the MD Palliative Medicine Programme at Tata Memorial Centre and he is a member of the expert group of the Medical Council of India for Palliative Medicine. He is also the Editor of the Indian Journal of Palliative Care, Director of EPEC India Programme and Tutor at School of Medicine, Cardiff University, UK. He went on to become Palliative Medicine Consultant at the Royal Adelaide Hospital, Australia. After returning to India, he was the Head of Palliative Medicine and Integrative Oncology at the HCG Bangalore Institute of Oncology for about three years. Dr Salins did his MBBS and MD Internal Medicine with honours from KMC Mangalore and Manipal.

Dr Avinash Shetty Medical Superintendent Kasturba Hospital, Manipal said, "Palliative Care is an approach that improves the quality of life of patients and their families facing the problems associated with life-threatening illness, through the prevention and relief of suffering by means of early identification and impeccable assessment and treatment of pain and other problems, physical, psychosocial and spiritual. Palliative care is "total care" it requires a multi-disciplinary team to deliver it. This team usually consists of Palliative Medicine specialists, Oncologists, nurses, counsellors, dieticians and social workers who work together to maintain the best possible quality of life of patients with chronic, life-limiting and terminal illness. It aims to benefit the patients, right from diagnosis of cancer, through their difficult journey and phases of the illness, including the end of life phase. Apart from cancer, the Palliative Medicine service also specialises in seeing patients with chronic and advanced organ failures such as chronic heart failure, chronic lung disease, chronic kidney disease etc.
ಅವಿಲ್ ಡಿಸೋಜ ರಾಜ್ಯ ಮಟ್ಟಕ್ಕೆ ಆಯ್ಕೆ
ಸಾರ್ವಜನಿಕ ಶಿಕ್ಷಣ ಇಲಾಖೆವತಿಯಿಂದ ಆಯೋಜಿಸಿದ್ದ ಉಡುಪಿ ಜಿಲ್ಲಾ ಮಟ್ಟದ ಚೆಸ್ ಸ್ಪರ್ಧೆಯಲ್ಲಿ ಸಂತೆಕಟ್ಟೆ – ಕಲ್ಯಾಣಪುರ ಮೌಂಟ್ ರೋಜರಿ ಆಂಗ್ಲ ಮಾಧ್ಯಮ ಶಾಲೆಯ 10ನೇ ತರಗತಿ ವಿದ್ಯಾರ್ಥಿ ಅವಿಲ್ ಡೀಸೋಜ ವಿಜೇತರಾಗಿ ರಾಜ್ಯ ಮಟ್ಟದ ಸ್ಪರ್ಧೆಗೆ ಆಯ್ಕೆಯಾಗಿದ್ದಾರೆ.
ಉಡುಪಿ ನಗರಸಭೆಗೆ ಕಾಂಗ್ರೆಸ್ ಪಕ್ಷದ ಆಡಳಿತದ 5 ವರ್ಷದ ಅವಧಿಯಲ್ಲಿ - 500 ಕೋಟಿಗೂ ಮಿಕ್ಕಿ ಅನುದಾನ : ಪ್ರಮೋದ್ ಮಧ್ವರಾಜ್

ಉಡುಪಿ : ರಾಜ್ಯ ಸರಕಾರದ ವಿವಿಧ ಯೋಜನೆಗಳಿಂದ ಉಡುಪಿ ನಗರಸಭೆಗೆ 500 ಕೋಟಿ ರೂಪಾಯಿಗೂ ಮಿಕ್ಕಿ ಅನುದಾನ ಕಳೆದ ಐದು ವರ್ಷದಲ್ಲಿ ಮಂಜೂರಾಗಿದೆ. ನಗರಸಭಾ ವ್ಯಾಪ್ತಿಯ ವಿವಿಧ ಇಲಾಖೆಗಳಿಂದ ಹಾಗೂ ನಗರಾಭಿವೃದ್ಧಿ ಪ್ರಾಧಿಕಾರದಿಂದ ನೂರಾರು ಕೋಟಿ ರಾಪಾಯಿಯ ಯೋಜನೆಗಳು ಉಡುಪಿ ನಗರದಲ್ಲಿ ಅನುಷ್ಠಾನಗೊಂಡಿವೆ. ಅನುದಾನ ತರಲು ಅವಿರತ ಶ್ರಮವಹಿಸಿದ್ದೇನೆ. ಅನುದಾನದಲ್ಲಿ ಹಲವು ಕಾಮಗಾರಿಗಳು, ರಸ್ತೆ, ಸೇತುವೆ, ಕುಡಿಯುವ ನೀರು, ಉದ್ಯಾನವನ ಮೊದಲಾದ ಯೋಜನೆಗಳು ಅನುಷ್ಠಾನಗೊಂಡಿವೆ. ನಗರೋತ್ಥಾನದ 35 ಕೋಟಿ ರೂಪಾಯಿಯ ಕಾಮಗಾರಿಗಳು ಟೆಂಡರ್ ಪ್ರಕ್ರಿಯೆ ಮುಗಿದು ನಿರ್ಮಾಣ ಹಂತದಲ್ಲಿದ್ದು ನನ್ನ ಐದು ವರ್ಷದ ಶಾಸಕತನದ ಅವಧಿಯಲ್ಲಿ ಚುನಾವಣೆ ಸಂದರ್ಭದಲ್ಲಿ ಜನತೆಗೆ ನೀಡಿದ ಆಶ್ವಾಸನೆಯಂತೆ 24 ಗಂಟೆ ನಿರಂತರ ವಿದ್ಯುತ್(ತಾಂತ್ರಿಕ ತೊಂದರೆ ಹೊರತುಪಡಿಸಿ) ನೀಡುವಲ್ಲಿ ಯಶಸ್ವಿಯಾಗಿದ್ದೇನೆ. ಇನ್ನೊಂದು ಶಾಶ್ವತ ಕುಡಿಯುವ ನೀರಿನ ಯೋಜನೆ ವರಾಹಿ ಕುಡಿಯುವ ನೀರು ಹಾಗೂ ಒಳಚರಂಡಿ ಜಾಲ ಪುನಶ್ಚೇತನಕ್ಕೆ 338 ಕೋಟಿ ರೂಪಾಯಿ ಮಂಜೂರಾಗಿದ್ದು ಈಗಾಗಲೇ 3 ಪ್ಯಾಕೆಜ್‍ಗಳಲ್ಲಿ ಕುಡಿಯುವ ನೀರಿನ ಯೋಜನೆ ಕಾಮಗಾರಿಯನ್ನು ಅನುಷ್ಠಾನಗೊಳಿಸಲು ಪ್ರಥಮ ಹಾಗೂ 3ನೇ ಹಂತದ ಕಾಮಗಾರಿಗಳು ಟೆಂಡರ್ ಪ್ರಕ್ರಿಯೆ ಚಾಲನೆಯಲ್ಲಿದೆ. ರಾಜ್ಯದಲ್ಲಿ ಕಾಂಗ್ರೆಸ್ – ಜೆಡಿಎಸ್ ಸಮ್ಮಿಶ್ರ ಸರಕಾರ ಇರುವುದರಿಂದ ಬಿಡುಗಡೆಗೊಂಡ ಅನುದಾನಗಳ ಕಾಮಗಾರಿಗಳು ಸಾಂಗವಾಗಿ ನೆರವೇರಲು ಹಾಗೂ ಅನುಷ್ಠಾನಗೊಳ್ಳಲು ಉಡುಪಿ ನಗರಸಭೆಯಲ್ಲಿ ಇನ್ನೊಮ್ಮೆ ಕಾಂಗ್ರೆಸ್ ಪಕ್ಷ ಅಧಿಕಾರಕ್ಕೆ ಬರುವಂತೆ ಒಗ್ಗಟ್ಟಿನಲ್ಲಿ ಪಕ್ಷದ ಕಾರ್ಯಕರ್ತರು ಪ್ರಾಮಾಣಿಕವಾಗಿ ಶ್ರಮಿಸುವಂತೆ ಮಾಜಿ ಸಚಿವರಾದ ಶ್ರೀ ಪ್ರಮೋದ್ ಮಧ್ವರಾಜ್‍ರವರು ಕಾರ್ಯಕರ್ತರಿಗೆ ಕರೆಕೊಟ್ಟರು. ಕೊಳ, ವಡಭಾಂಡೇಶ್ವರ, ಮಲ್ಪೆ ಸೆಂಟ್ರಲ್, ಸುಬ್ರಹ್ಮಣ್ಯ ನಗರ, ಕೊಡಂಕೂರು, ಗೋಪಾಲಪುರ ಮೊದಲಾದ ವಾರ್ಡ್‍ಗಳಲ್ಲಿ ಪಕ್ಷದ ಕಾರ್ಯಕರ್ತರ ಸಭೆಯಲ್ಲಿ ಅವರು ಮಾತನಾಡಿದರು.

ಸಭೆಯಲ್ಲಿ ಬ್ಲಾಕ್ ಕಾಂಗ್ರೆಸ್ ಅಧ್ಯಕ್ಷರಾದ ಸತೀಶ್ ಅಮೀನ್ ಪಡುಕರೆ, ಪ್ರಖ್ಯಾತ್ ಶೆಟ್ಟಿ, ಅಮೃತ್ ಶೆಣೈ, ನಗರಸಭಾ ಅಧ್ಯಕ್ಷೆ ಮೀನಾಕ್ಷಿ ಮಾದವ, ಉಪಾಧ್ಯಕ್ಷರಾದ ಸಂಧ್ಯಾ ತಿಲಕ್‍ರಾಜ್, ಗಣೇಶ್ ನೆರ್ಗಿ, ನಾರಾಯಣ್ ಕುಂದರ್, ಶೇಖರ್ ಜಿ. ಕೋಟ್ಯಾನ್, ಜನಾರ್ದನ ಭಂಡಾರ್ಕರ್, ಯುವರಾಜ್, ಜಾನಕಿ ಗಣಪತಿ ಶೆಟ್ಟಿಗಾರ್, ಜಯಾನಂದ, ಲಿರಿಲ್, ಕೇಶವ ಎಂ. ಕೋಟ್ಯಾನ್, ಪ್ರಶಾಂತ್ ಪೂಜಾರಿ ಮೊದಲಾದವರು ಭಾಗವಹಿಸಿದ್ದರು.

---
Nirmala Thonse organizes Awareness Campaign agains
View More
---
'Aatid Onji Dina' at Kallianpur Santhekatte on 28th Jully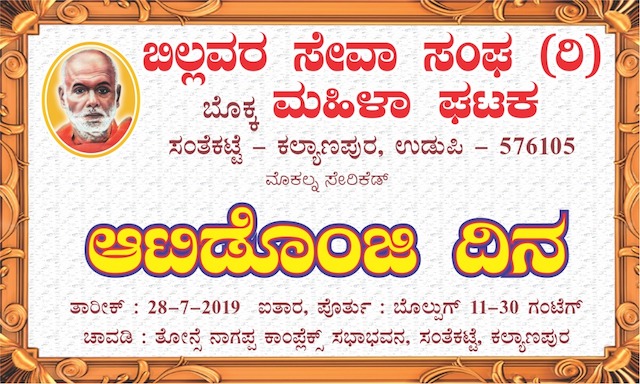 ---
ಯೋಕ್ಷಾ ಶೆಟ್ಟಿ ಪುಟ್ಟ ಮಗು ಉಳಿಸಲು ನೆರವಿಗೆ ಮೊರೆ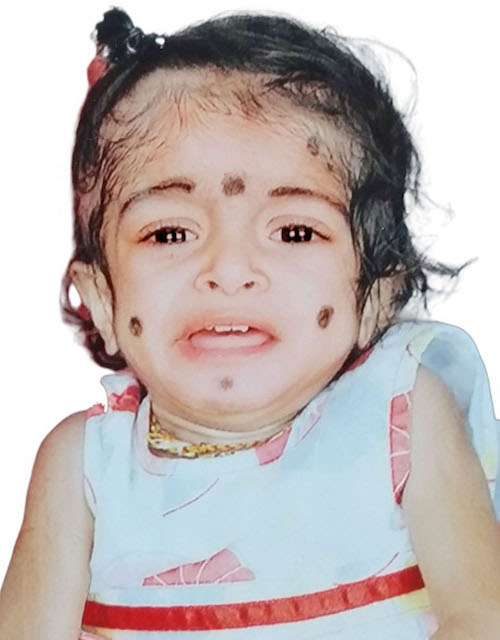 ---
Konkan Yuva Dubai to hold Blood Donation Camp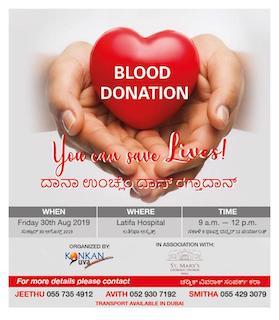 ---
Booking Open: Nayaab Residency, Court Back Road, Udupi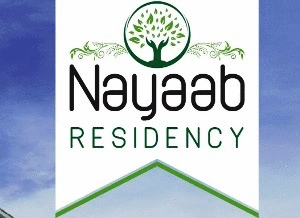 ---
Milarchi Lara - Easter Issue of Mlagres Parish Bulletin.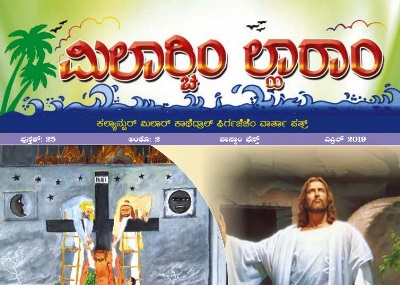 ---
Shops and Flats for sale at Hampankatte, Kemmannu.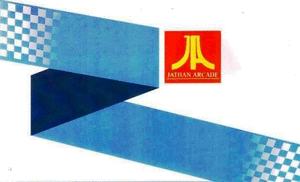 ---
Focus Studio, Near Hotel Kidiyoor, Udupi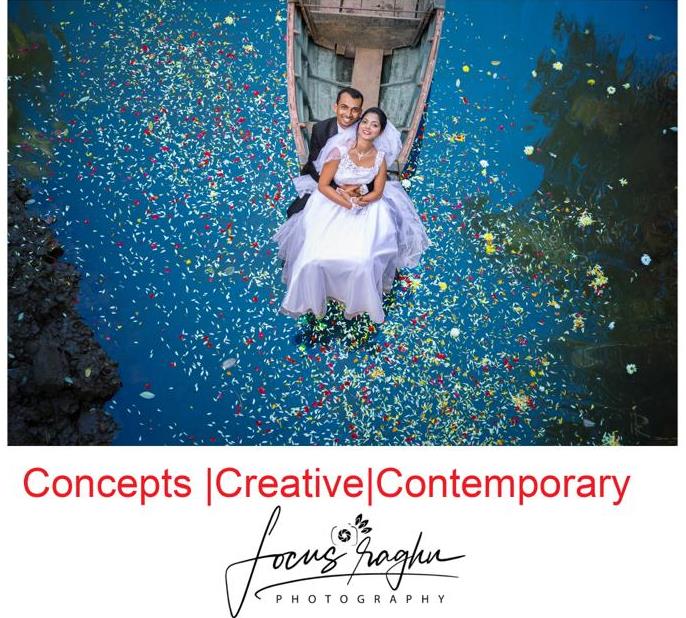 ---
Canara Beach Restaurant, Hoode/Bengre, Udupi.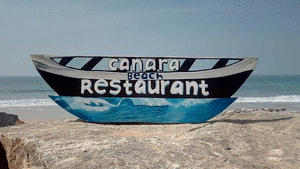 ---
Delite Catering, Santhekatte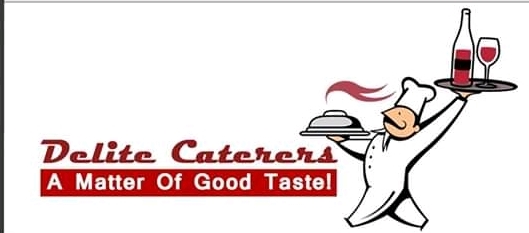 ---
Canara Beach Restaurant Inaugurated at Bengre, Kemmannu.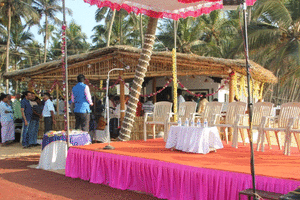 ---
Udupi: Congratulations to Raising smiles who won the first place in RED DROP AD- shoot competition..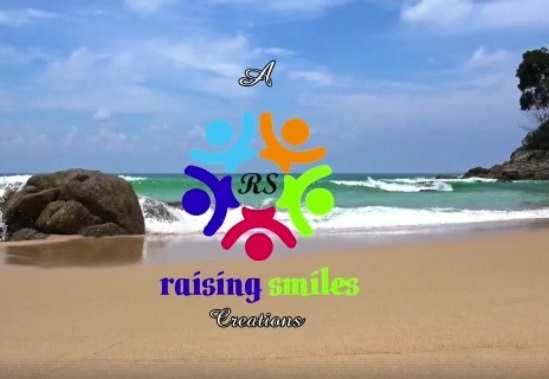 ---
Maria Travels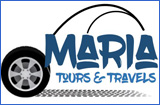 ---
Welcome to Thonse Naturecure Hospital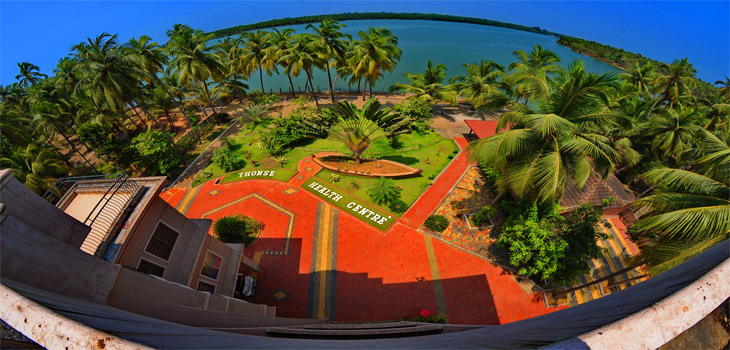 ---
Read online Uzvaad:

---
Read Online Raknno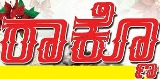 ---
Kemmannu Platinum Jubilee Souvenir – Amruth Kaanik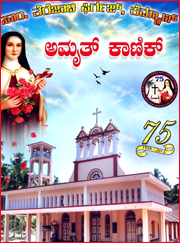 ---
Udupi Today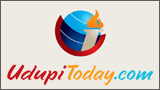 ---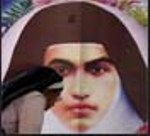 Click here for Kemmannu Knn Facebook Link
Sponsored Albums