15 days deadline given to NH 66 officials in relate to solution of various problems - Dr. Sanjeev Patil, SP
Richard D'Souza

Kemmannu News Network, 07-10-2017 20:22:38


Udupi : 15 days deadline given to solution for NH 66 problems, said Dr. Sanjeev Patil, Superintendent of Police, Udupi District.
In his phone-in programme on Saturday, 7th October, 2017, he said under the leadership of Vinay Kumar Sorake, Kaup MLA and former district in-charge Minister during the meeting of NHAI officials and others, large number of public placed their problems in regard to the NH66. Also informed to representatives of the NHAI that to remove grown grass on the middle of the NH 66 within 15 days. Meanwhile over foot bridges should be established in 27 places over NH 66 where there are school colleges, market and bus stand areas and gave the proposal for the same. Moreover, if the members of public requesting to over foot bridges, that also considered.
During the meeting also informed the officials that compulsorily both the national highway sides, street lights should be established. We gave the suggestion that some places of the NH 66, pedestrians should be allowed to cross the road and remaining places fences should be placed, he said.
The NH 66 toll gates plaza officials should take responsibility to solve the traffic jam at toll gates plaza and should appoint sufficient staff to receive toll charges. All pending work of NH 66 from Padubidri to Kundapur should be completed before 30th December, 2017. Also informed to organize NHAI officials meeting with Panchayat PDO's at the earliest to overcome the problems facing by the people, he said.
The meeting will be conducted with DC, Police department and other officials along with the NH 66 officials at the end of October in order to see the given instructions on the NH 66 problems.
Some places at Manipal and Udupi areas, survey for vehicles parking places will be conducted and within end of this month, the parking places sign boards will be placed. Shopkeepers and others guidance in regard to identify the parking places also be considered, he said.
Dr. Sanjeev Patil said that in relate to the road accident death case of infant at Parkala on Malpe – Thirthahalli National Highway, the investigation will be conducted on the cause of the accident and in case death occurred due to the Highway pothole, action will be taken on Highway officials.
Immediate action will be taken while smoking cigars in public places at MIT Manipal, SP told to the caller.
In order to abolish Matka, strict measures are taken and 278 Matka cases were registered within a year in the district.
One caller said that to take action on bus owners of harsh horned, he said action was taken on 836 buses for using harsh horned buses.
The various callers on Illegal alcohol sale, disturbances to nurses and staff of government hospital, Ajjarkad during night hours, illegal sand extraction, driving vehicles opposite side of the NH 66 at Uppoor, Brahmavar, Udyavar and other places, parking problems, and other related issues were called for.
SP said that there are 28 calls attended during the programme. With the effect of phone in programme, last week one person arrested on Matka playing issue, 11 arrested for illegal gambling, 3 arrested in relate to Ganja in 3 cases, 40 cases registered on drunken driving, 1097 cases of without helmet driving, 71 cases registered on speeding buses.
ದಿನಾಂಕ 07/10/2017ರಂದು ನಡೆದ ಫೋನ್ ಇನ್ ಕಾರ್ಯಕ್ರಮದಲ್ಲಿ ಸ್ವೀಕರಿಸಿದ ಕರೆಗಳ ವಿವರ
| | | |
| --- | --- | --- |
| ಕ್ರ. ಸಂ. | ಠಾಣಾ ವ್ಯಾಪ್ತಿ | ವಿಷಯ |
| 1 | ಬೈಂದೂರು | ಮಟ್ಕಾ ಹಾವಳಿ – ಉಪ್ಪುಂದ ಪರಿಸರ |
| 2 | ಮಲ್ಪೆ | ನವರಾತ್ರಿ ಉತ್ಸವ ವೇಳೆ ಭಜನಾ ಮಂದಿರದಲ್ಲಿನ ಕಾಣಿಕೆ ಡಬ್ಬಿ ಕಳವು – ಪತ್ತೆ ಬಗ್ಗೆ |
| 3 | ಉಡುಪಿ ಸಂಚಾರ | ಉಡುಪಿ ಪರಿಸರದಲ್ಲಿ ನಿರ್ದಿಷ್ಟ ಬುಲೆಟ್‌ ಕರ್ಕಶ ಶಬ್ದ ಮಾಡಿ ಸಂಚರಿಸುತ್ತಿರುವ ಬಗ್ಗೆ |
| 4 | ಶಂಕರನಾರಾಯಣ | ಠಾಣಾ ಸರಹದ್ದಿನಲ್ಲಿ ಅಕ್ರಮ ಮದ್ಯ ಬಗ್ಗೆ ದೂರು |
| 5 | ಶಂಕರನಾರಾಯಣ | ಹಳ್ಳಿಹೊಳೆ – ಶೆಟ್ಟಿಪಾಲು ಪರಿಸರದಲ್ಲಿ ಮರಗಳನ್ನು ಕಡಿದು ಆ ಪ್ರದೇಶದಲ್ಲಿ ಅಕ್ರಮ ಗಣಿಗಾರಿಕೆ |
| 6 | ಮಣಿಪಾಲ | ಹೋಟೆಲ್‌ ಎದುರು ಸಿಗರೇಟು ಸೇದುತ್ತಿರುವ ಬಗ್ಗೆ |
| 7 | ಹಿರಿಯಡ್ಕ | ಸಿಬ್ಬಂದಿಯೋರ್ವರು ಅಕ್ರಮ ಚಟುವಟಿಕೆಯಲ್ಲಿ ತೊಡಗಿರುವವರ ಜೊತೆ ಶಾಮೀಲಾಗಿರುವ ಆರೋಪ |
| 8 | ಬೈಂದೂರು | ಗೋಳಿಹೊಳೆ – ಅರೆಶೀರೂರು ಪರಿಸರದಲ್ಲಿ ಅಕ್ರಮ ಮದ್ಯ |
| 9 | ಶಂಕರನಾರಾಯಣ | ಆವರ್ಸೆ ಪರಿಸರದಲ್ಲಿ ಅಕ್ರಮ ಗಣಿಗಾರಿಕೆ |
| 10 | ಬೈಂದೂರು | ಕರೆ ಮಾಡಿದವರ ವಿರುದ್ಧ ಸುಳ್ಳು ಪ್ರಕರಣ ದಾಖಲಿಸಿದ ಆರೋಪ |
| 11 | | ರಸ್ತೆ ಅಪಘಾತ ಆದಾಗ ಪೊಲೀಸರು ಫೋನ್ ಮೂಲಕ ಸಂಭಾಷಣೆ ನಡೆಸಿ, ಪ್ರಕರಣಕ್ಕೆ ಸಂಬಂಧಿಸಿದಂತೆ ಸಹಕರಿಸುತ್ತಾರೆಂದು ಆರೋಪ |
| 12 | ಕಾರ್ಕಳ ನಗರ | ನಗರ ಪ್ರದೇಶದಲ್ಲಿ ಇಸ್ಪೀಟ್‌ ಆಡುತ್ತಿರುವ ಬಗ್ಗೆ |
| 13 | | ಸರಕಾರಿ ಆಸ್ಪತ್ರೆಗಳಲ್ಲಿ ರಾತ್ರಿ ವೇಳೆ ವೈದ್ಯಾಧಿಕಾರಿಯವರಿಗೆ ಅಗತ್ಯ ಕರ್ತವ್ಯ ನಿರ್ವಹಿಸಲು ರೋಗಿಗಳ ಸಂಬಂಧಿಕರಿಂದ ಅಡೆತಡೆ |
| 14 | ಕೋಟಾ | ಅಕ್ರಮ ಬಡ್ಡಿ ದಂಧೆ – ಸಾಲಿಗ್ರಾಮ ಪರಿಸರ |
| 15 | | ಅಕ್ರಮ ಬಡ್ಡಿ ದಂಧೆ – ಠಾಣಾ ವ್ಯಾಪ್ತಿ ತಿಳಿಸಿರುವುದಿಲ್ಲ. |
| 16 | ಮಣಿಪಾಲ | ಎಂ.ಐ.ಟಿ. ಬಸ್‌ ನಿಲ್ದಾಣ ಬಳಿ ಬೆಳಿಗ್ಗೆ ಮತ್ತು ಸಾಯಂಕಾಲದ ಅವಧಿಯಲ್ಲಿ ಪೊಲೀಸ್ ಸಿಬ್ಬಂದಿಯವರನ್ನು ಸಂಚಾರ ನಿಯಂತ್ರಣ ಕರ್ತವ್ಯಕ್ಕೆ ನೇಮಿಸಲು ಕೋರಿಕೆ |
| 17 | ಕುಂದಾಪುರ | ಶಾಸ್ತ್ರಿ ಪಾರ್ಕ್‌ ಬಳಿ ಬಸ್‌ ಏಜೆಂಟರು ವಾಹನಗಳನ್ನು ನಿಲ್ಲಿಸಿ ಸಂಚಾರಕ್ಕೆ ತೊಂದರೆ ಕೊಡುತ್ತಿರುವುದು ಹಾಗೂ ಪೊಲೀಸರಿಗೆ ಹಫ್ತಾ ನೀಡುತ್ತಿರುವ ಆರೋಪ |
| 18 | ಉಡುಪಿ ಸಂಚಾರ | ಬಾಳಿಗಾ ಫಿಶ್‌ನೆಟ್‌ ಮತ್ತು ಅಂಬಾಗಿಲು ಜಂಕ್ಷನ್‌ ಬಳಿ ಸಂಚಾರ ಕರ್ತವ್ಯಕ್ಕೆ ಸಿಬ್ಬಂದಿಯವರನ್ನು ನೇಮಿಸುವ ಬಗ್ಗೆ |
| 19 | ಬೈಂದೂರು | ನಾವುಂದ ಪರಿಸರದಲ್ಲಿ ಅಕ್ರಮ ಮರಳು ಗಾರಿಕೆ ಮತ್ತು ಇದರಿಂದ ರಸ್ತೆ ಹದಗೆಟ್ಟಿರುವ ಬಗ್ಗೆ |
| 20 | ಮಣಿಪಾಲ | ಮಣಿಪಾಲದದಲ್ಲಿ ವರದಿಯಾದ ನಿರ್ದಿಷ್ಟ ಪ್ರಕರಣಕ್ಕೆ ಸಂಬಂಧಿಸಿದಂತೆ ಕ್ರಮ ಕೈಗೊಳ್ಳಲು ಕೋರಿಕೆ |
| 21 | ಉಡುಪಿ ನಗರ | ದೊಡ್ಡಣ್ಣಗುಡ್ಡೆ ಪೊಲೀಸ್ ವಸತಿಗೃಹ ಬಳಿ ಧೂಮಪಾನ ಮಾಡುತ್ತಾ, ಸಂಜೆ ವೇಳೆ ವಾಕಿಂಗ್‌ ಮಾಡುವ ಮಹಿಳೆಯರಿಗೆ ಚುಡಾಯಿಸುತ್ತಿರುವ ಬಗ್ಗೆ |
| 22 | ಗಂಗೊಳ್ಳಿ | ಠಾಣಾ ಸರಹದ್ದಿನಲ್ಲಿ ಮಟ್ಕಾ ಹಾವಳಿ |
| 23 | ಕೋಟಾ | ಬಿದ್ಕಲ್‌ಕಟ್ಟೆ ಪರಿಸರದಲ್ಲಿ ಮಟ್ಕಾ ಹಾವಳಿ |
| 24 | | ಫೋನ್ ಇನ್‌ ಕಾರ್ಯಕ್ರಮಕ್ಕೆ ಧನ್ಯವಾದ ಸೂಚಿಸಿ ಕರೆ |
| 25 | ಮಣಿಪಾಲ | ಎಂ.ಐ.ಟಿ. – ಟೈಗರ್‌ ಸರ್ಕಲ್‌ ಪಾರ್ಕಿಂಗ್‌ ಸಮಸ್ಯೆ ಬಗ್ಗೆ |
| 26 | ಉಡುಪಿ ಸಂಚಾರ | ಆಭರಣ – ಕಾಪೋರೇಷನ್ ಬ್ಯಾಂಕ್, ಮಸೀದಿ ರಸ್ತೆ – ಪಾರ್ಕಿಂಗ್‌ ಸಮಸ್ಯೆ ಬಗ್ಗೆ |
| 27 | | ಅಕ್ರಮ ಬಡ್ಡಿ ದಂಧೆ |
| 28 | ಕಾಪು, ಬ್ರಹ್ಮಾವರ | ಹಲೀಮ ಸಬ್ಜು ಹಾಲ್‌, ಉಪ್ಪೂರು ಬಳಿ ವಾಹನ ಸವಾರರು ವಿರುದ್ಧ ಧಿಕ್ಕಿನಲ್ಲಿ ಬರುವ ಬಗ್ಗೆ |
---
Watch Full Video:Inauguration Udupi of Diocese
View More
---
Veez Konkani Illustrated - Weekly e-Magazine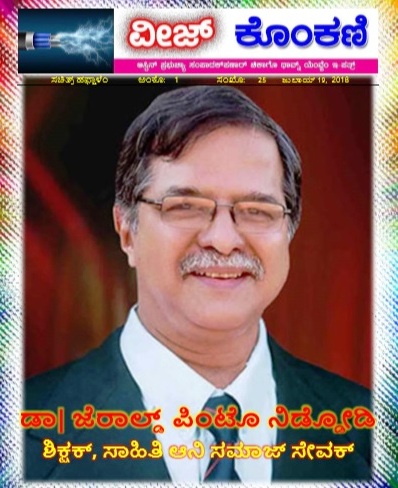 ---
Month's Mind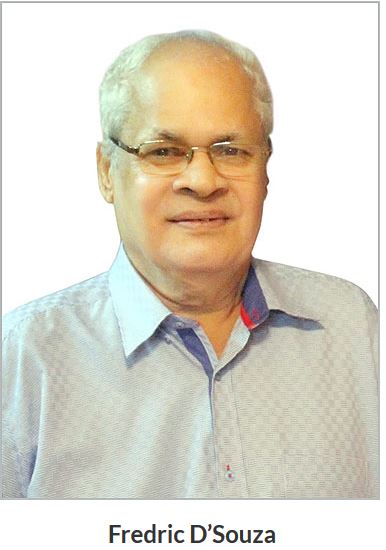 ---
Mount Rosary Church Annoucement for the week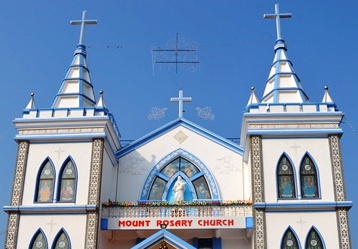 ---
Rozaricho Gaanch Easter 2018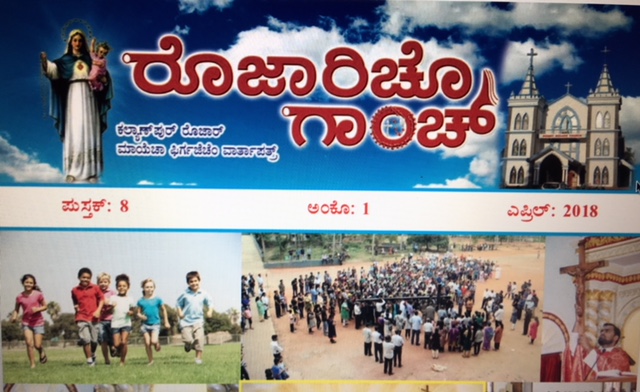 ---
Milarchi Lara - Issue April - 2018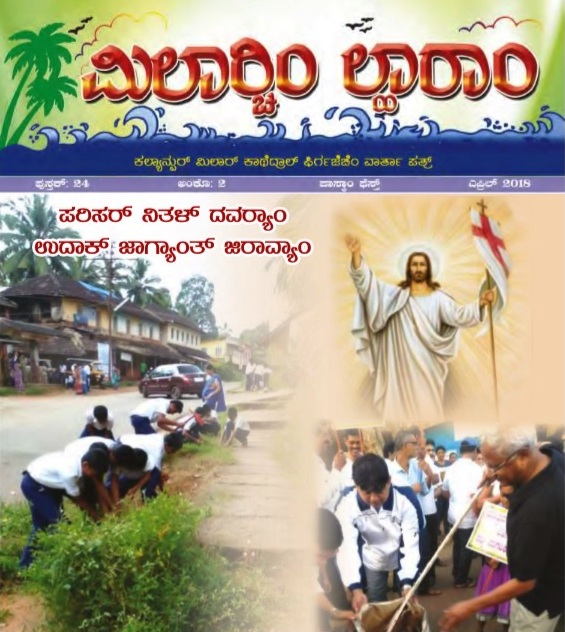 ---
Delite Caterers and Delite Event Management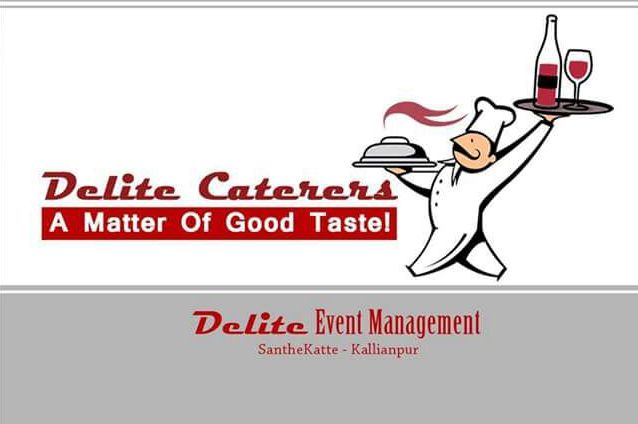 ---
An appeal to Kemmannu Parishioners, Friends and Well Wishers:
[Comments]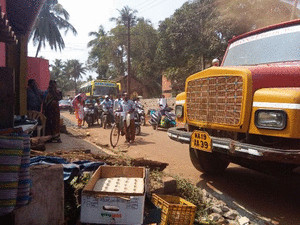 ---
Read online Uzvaad:

---
Visit Axis Bank Now open in Kallianpura, Santhekatte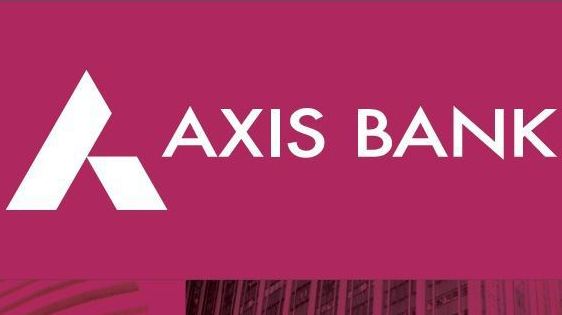 ---
For all your travel needs contact Sequeira Tourist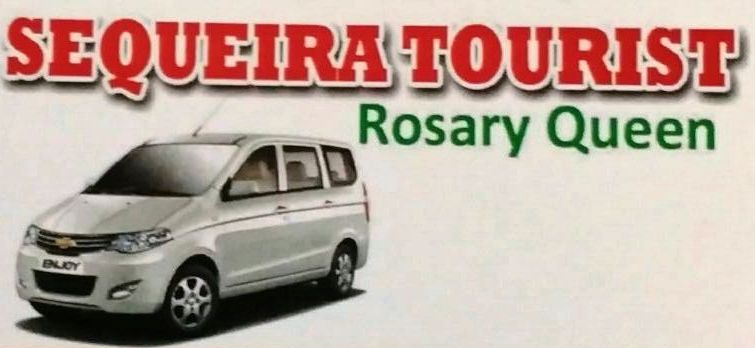 ---
Power Care Services, Moodubelle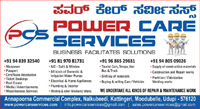 ---
Read Online Raknno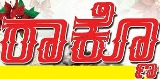 ---
Kemmannu Platinum Jubilee Souvenir – Amruth Kaanik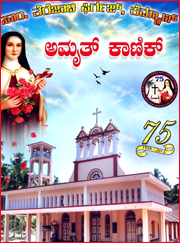 ---
Udupi Today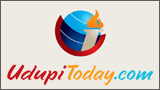 ---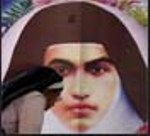 Click here for Kemmannu Knn Facebook Link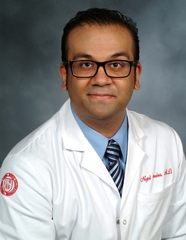 Mangalorean Fertility Physician in New York
For information, please email nigelepereira.wcmc@gmail.com or contact Megi Zeku at 646-962-7499, prompt 3
.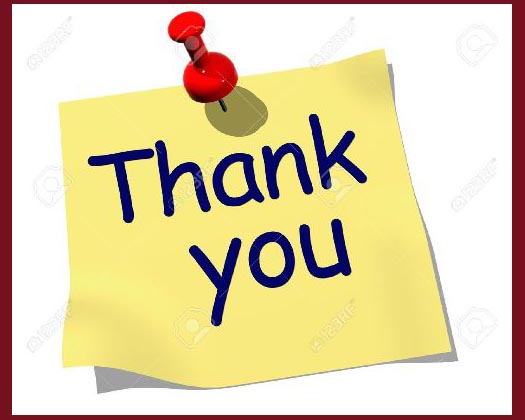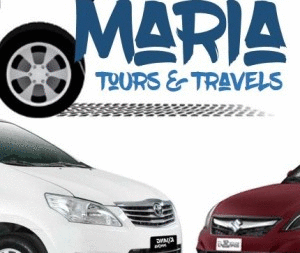 Contact Maria Travels for all your Travel, Tours and For Rent a Car Mob: 9980889512 or 9819444307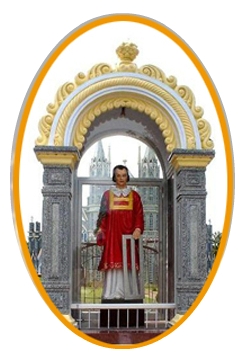 Thanksgiving to St. Lawrance
Sponsored Albums