With immense gladness and gratefulness to Almighty Lord, this is to inform all of you the loving admirers that, Amcho Padryab REV FR ALFRED ROCHE, OFM Capuchin, will be declared as 'Servant of God' on Sunday, 15th August, 2021, during a thanksgiving High Mass to be celebrated by Rt Rev Dr Gerald Isaac Lobo, the [2 Comments]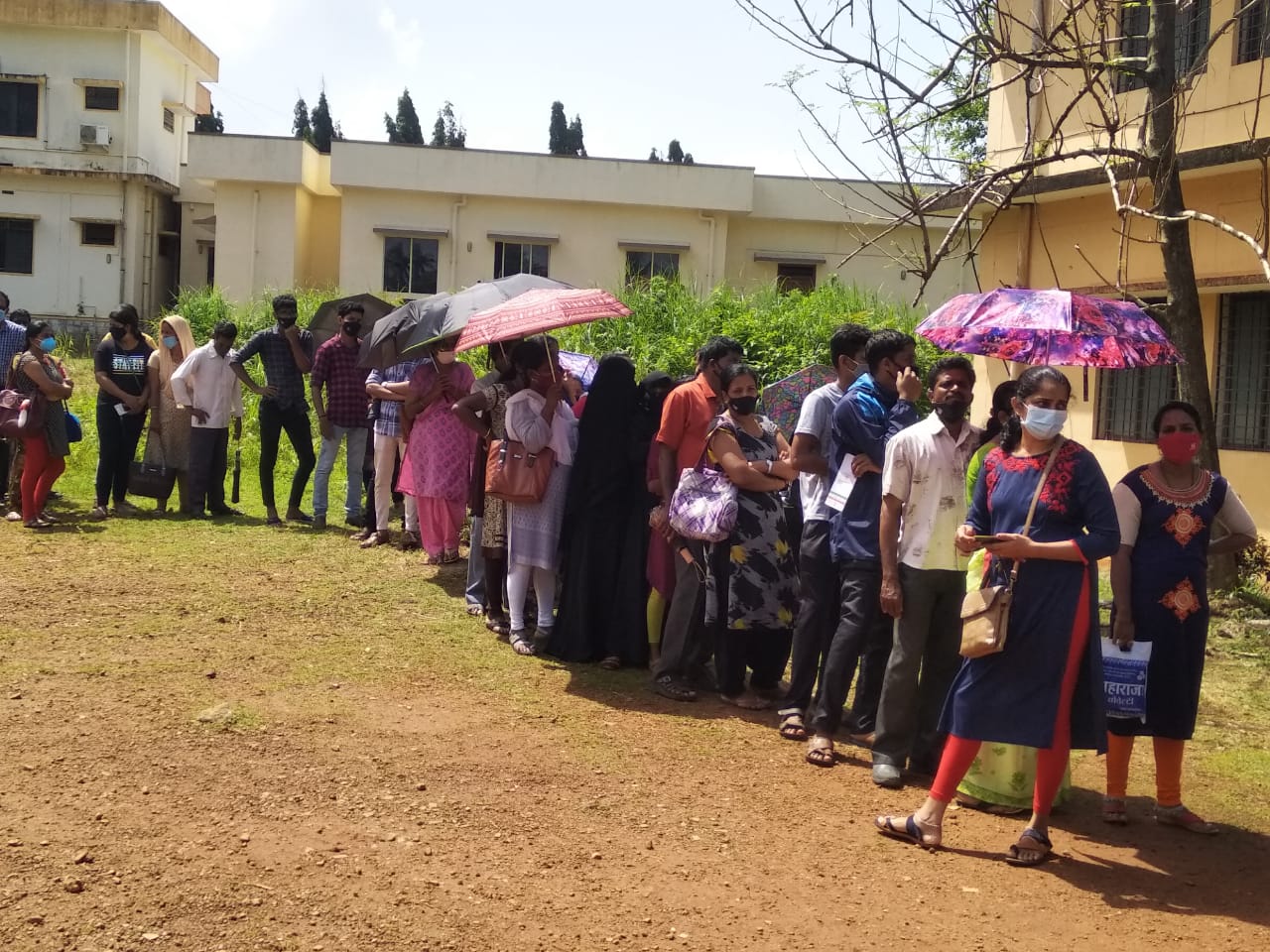 Udupi : Large numbers of people gathered in various taluk health centers as well as in district health center at Ajjarkadu here since morning on Monday, August 2.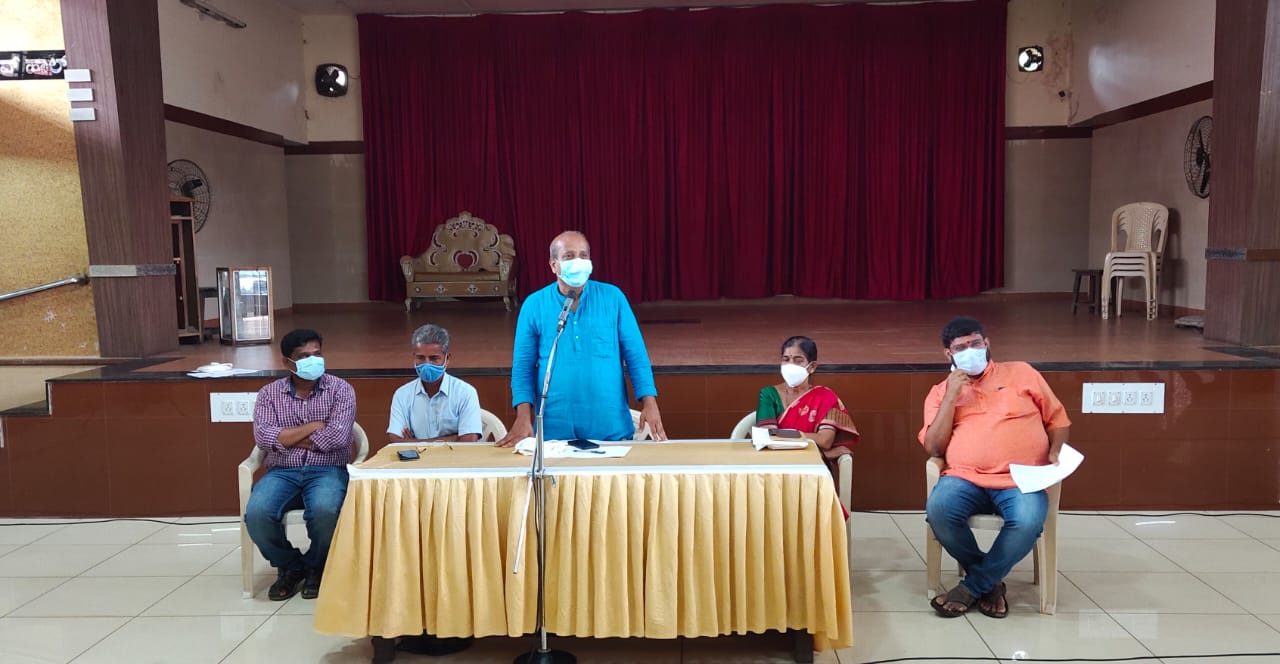 ಉಡುಪಿ :ಡಿಲು ಭೂಮಿ ಕೃಷಿ ಅಂದೋಲನ"ದಡಿ ಕೇದಾರೋತ್ಥಾನ ಟ್ರಸ್ಟ್ ಮೂಲಕ ಉಡುಪಿ ವಿಧಾನಸಭಾ ಕ್ಷೇತ್ರದ ನಗರ ಹಾಗೂ ಗ್ರಾಮಾಂತರ ಭಾಗದಲ್ಲಿ ಈಗಾಗಲೇ ನಾಟಿ ಕಾರ್ಯ ಮುಕ್ತಾಯಗೊಂಡಿದ್ದು, ನಾಟಿ ಮಾಡಿದ ಗದ್ದೆಗಳಲ್ಲಿ ಪೈರಿನ ನಡುವೆ ಕಳೆಗಳು ಬೆಳೆಯುತ್ತಿದ್ದು ಇದರ ನಿರ್ವಹಣೆಯ ಬಗ್ಗೆ ಹಾಗೂ ನಾಟಿ ಮಾಡಿದ ಗದ್ದೆಗಳಲ್ಲಿ ನೀರಿನ ನಿರ್ವಹಣೆ ಜೊತೆಗೆ ಮುಂದಿನ ಕಾರ್ಯಚಟುವಟಿಕೆಯ ಬಗ್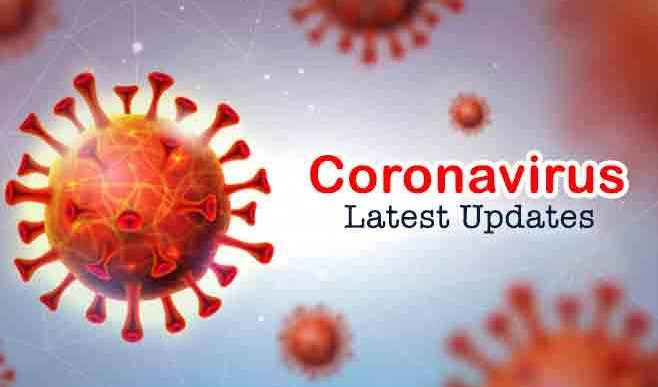 Udupi : As many as 135 new positive cases and no death reported for COVID-19 reported in Udupi district on Monday, August 2. Active cases are increased to 1238.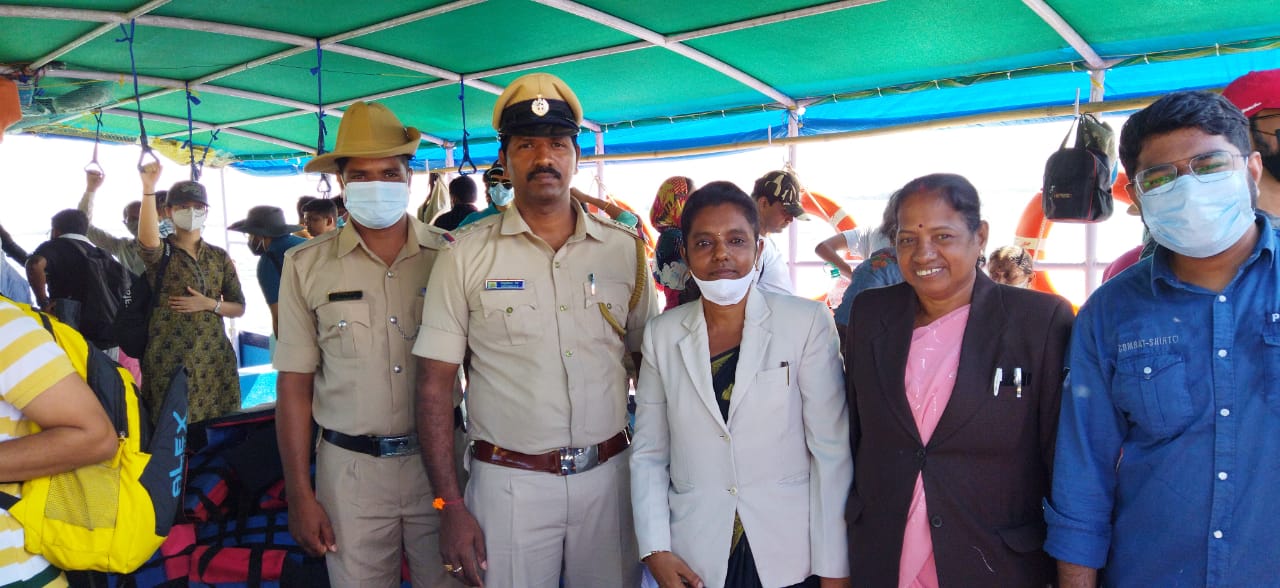 ಉಡುಪಿ, ಜುಲೈ 02 : ಇಂದಿನ ಯುವಜನತೆ ಆರೋಗ್ಯದ ಮಹತ್ವ ಮರೆತು ದುಶ್ಚಟಗಳಿಗೆ ಬಲಿಯಾಗಿ ಮಾನಸಿಕ ಸ್ಥಿಮಿತತೆ ಕಳೆದುಕೊಳ್ಳುತ್ತಿದ್ದಾರೆ. ಸಾಂಕ್ರಮಿಕ ಕಾಯಿಲೆಯಷ್ಟೇ ಮಾರಕವಾಗಿರುವ ವಿವಿಧ ವ್ಯಸನಗಳ ಬಗ್ಗೆ ಸಾಮಾಜಿಕ ಪ್ರಜ್ಞೆ ಮೂಡಿಸುವ ಮೂಲಕ ವ್ಯಸನ ಮುಕ್ತ ಸಮಾಜ ನಿರ್ಮಾಣ ಮಾಡಿ , ದುಶ್ಚಟಗಳಿಗೆ ಕಡಿವಾಣ ಹಾಕಬೇಕು ಎಂದು ಜಿಲ್ಲಾ ಆರೋಗ್ಯ ಮತ್ತು ಕುಟುಂಬ ಕಲ್ಯಾಣಾಧಿಕಾರಿ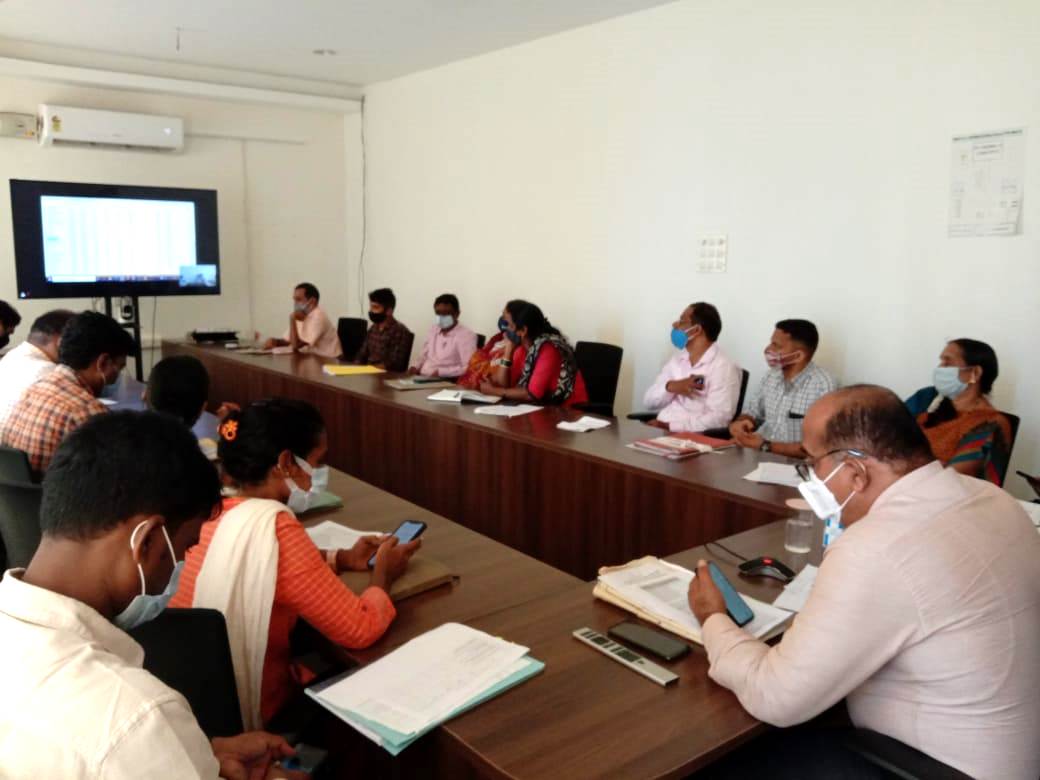 ಉಡುಪಿ, ಜುಲೈ 02 : ಸಕಾಲ ಯೋಜನೆಯಡಿಯ ವಿಳಂಬ ರಹಿತ ಅರ್ಜಿ ವಿಲೇವಾರಿಯಲ್ಲಿ ಉಡುಪಿ ಜಿಲ್ಲೆಯು ಆಗಸ್ಟ್ ಮಾಹೆಯಲ್ಲಿಯೇ ರಾಜ್ಯದಲ್ಲಿ ಪ್ರಥಮ ಸ್ಥಾನ ಪಡೆದಿದೆ. ಮುಂದಿನ ದಿನಗಳಲ್ಲಿಯೂ ಉತ್ತಮವಾಗಿ ಕಾರ್ಯ ನಿರ್ವಹಿಸುವುದರೊಂದಿಗೆ ಪ್ರಥಮ ಸ್ಥಾನ ಹೊಂದಬೇಕು ಎಂದು ಅಪರ ಜಿಲ್ಲಾಧಿಕಾರಿ ಸದಾಶಿವ ಪ್ರಭು ಅಧಿಕಾರಿಗಳಿಗೆ ತಿಳಿಸಿದರು.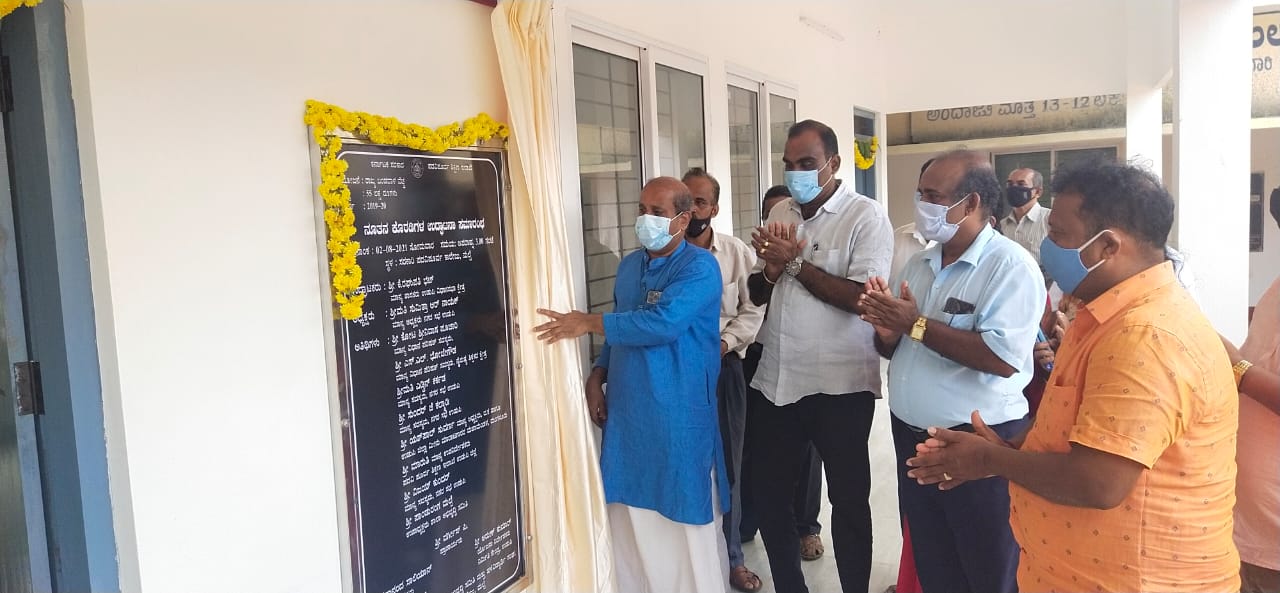 ಉಡುಪಿ : ಸರಕಾರಿ ಪದವಿ ಪೂರ್ವ ಕಾಲೇಜು, ಮಲ್ಪೆ, ಉಡುಪಿ ಇಲ್ಲಿ ರೂ. 55.00 ಲಕ್ಷ ವೆಚ್ಚದಲ್ಲಿ ನಿರ್ಮಿಸಿರುವ ನೂತನ ಕಟ್ಟಡವನ್ನು ಇಂದು ದಿನಾಂಕ 02-08-2021 ರಂದು ಶಾಸಕ ಶ್ರೀ ಕೆ. ರಘುಪತಿ ಭಟ್ ರವರು ಉದ್ಘಾಟಿಸಿದರು.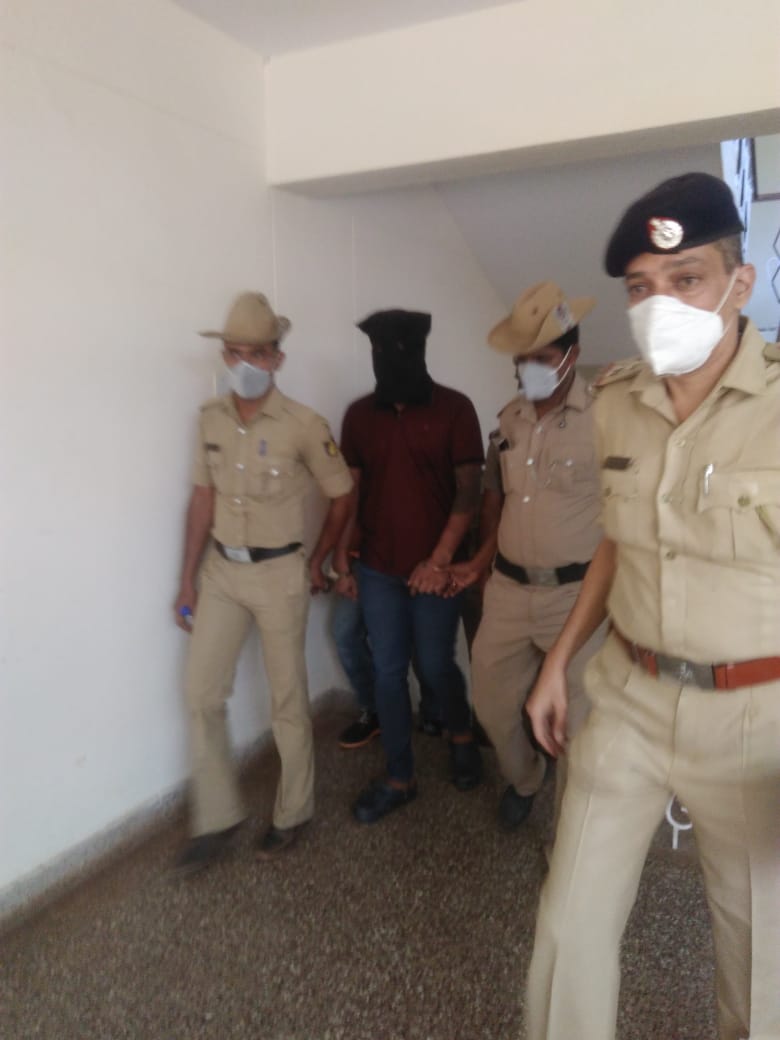 Udupi : The district police succeeded to arrest an accused in the murder of financier Ajendra Shetty within 24 hours of murder.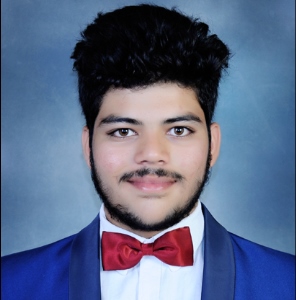 Udupi, Aug 01: Inesh Miranda of Our lady of Lourdes Church, Kanajar was unanimously elected president of Indian Catholic Youth Movement (ICYM) of the Udupi diocesan central council for the year 2021-22 on Sunday August 01 at Bishop's House, Udupi.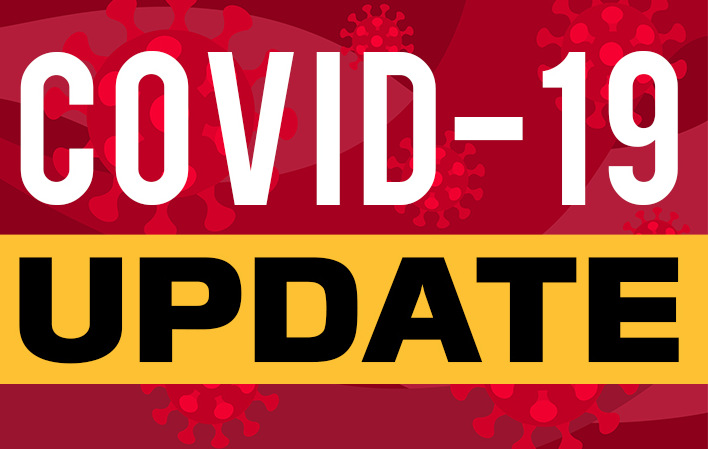 Udupi : As many as 162 new positive cases and 56 years old female from Udupi taluk succumbed to death for COVID-19 reported in Udupi district on Sunday, August 1. Active cases are increased to 1200.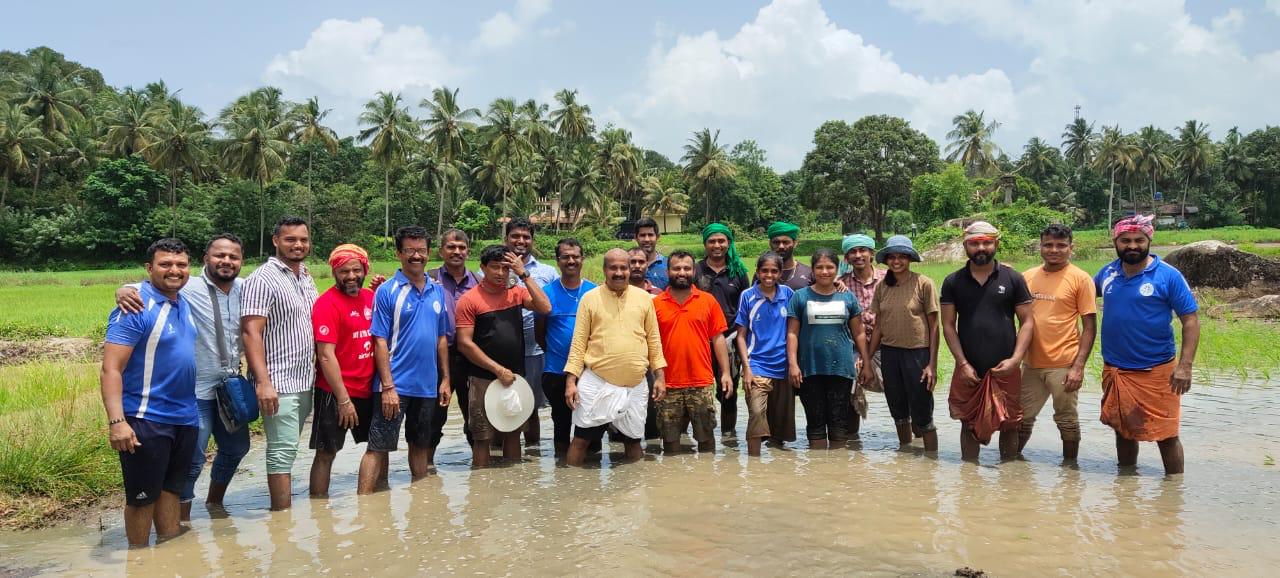 "ಹಡಿಲು ಭೂಮಿ ಕೃಷಿ ಅಂದೋಲನ"ದಡಿ ಕೇದಾರೋತ್ಥಾನ ಟ್ರಸ್ಟ್ ಮೂಲಕ ಹಾರಾಡಿ ಗ್ರಾಮ ಪಂಚಾಯತ್ ವ್ಯಾಪ್ತಿಯಲ್ಲಿ 10 ಎಕರೆ ಹಡಿಲು ಭೂಮಿಯನ್ನು ಸಾವಯವ ಕೃಷಿ ಮಾಡಲಾಗುತ್ತಿದ್ದು, ಇಂದು ದಿನಾಂಕ 01-08-2021 ರಂದು ಹಾರಾಡಿ ಗ್ರಾಮದ ಹೊನ್ನಾಳ ಕಂಬಳಗದ್ದೆ ಮನೆ ಬಳಿಯ ಹಡಿಲು ಭೂಮಿ ಕೃಷಿ ನಾಟಿ ಕಡೇ ನಟ್ಟಿ (ಸಮಾರೋಪ) ದಲ್ಲಿ ಪತ್ರಕರ್ತರು ಹಾಗೂ ಸಾಮಾಜಿಕ ಕ್ಷೇತ್ರದ ಗಣ್ಯರು ಪಾಲ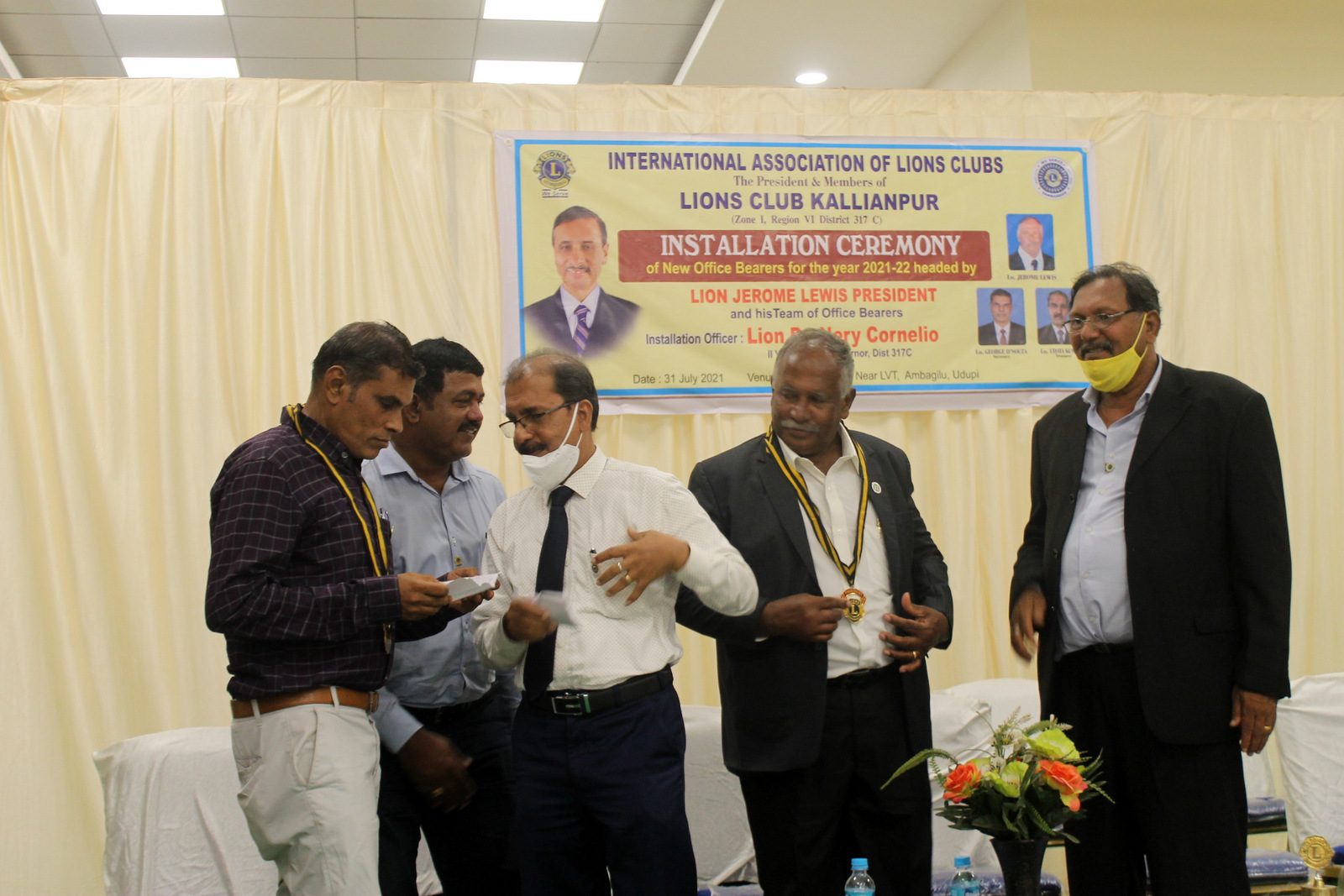 Udupi : The installation ceremony of Lions Club, Kallianpur office bearers for the year 2021/22 was held at Amrith Garden, Ambagilu near here on Saturday, July 31, 2021. Lns. Dr. Nery Cornelio mjf, Second Vice District Governor, district 317c, Zone 1, Region VI, officiated the installation ceremo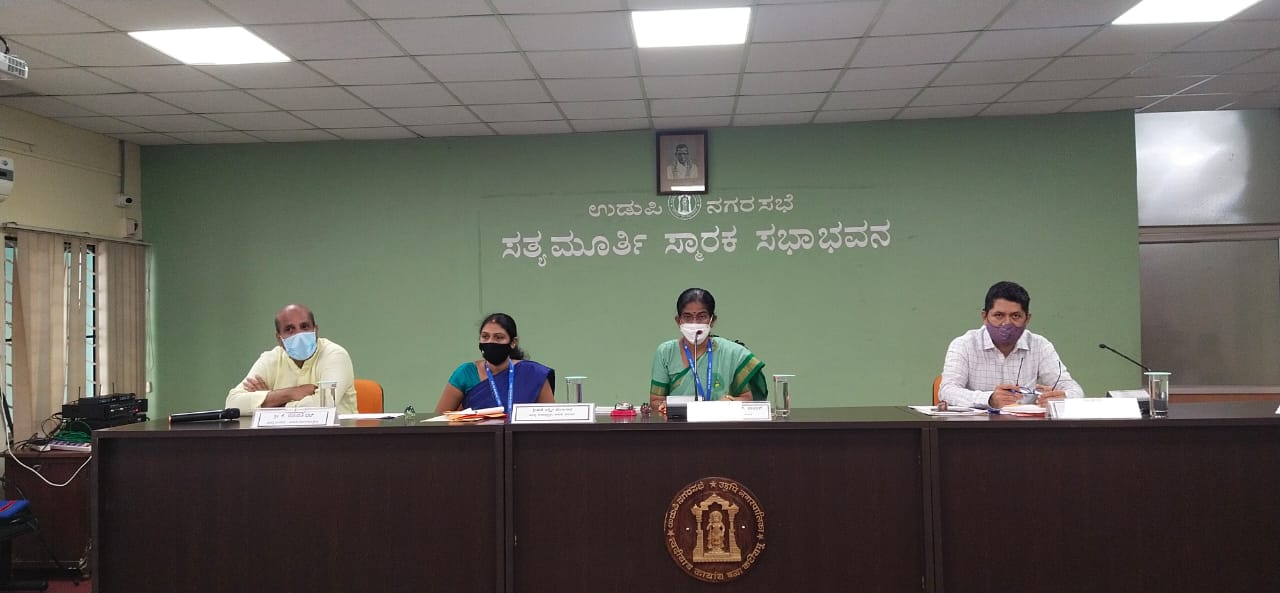 Udupi : There are several problems in running of BRS Mother and Children Hospital here in Udupi due to previous government mistakes . Even though there is tough time to running of the hospital, we are not allowed to close the hospital, said Raghupathy Bhat, MLA. [1 Comments]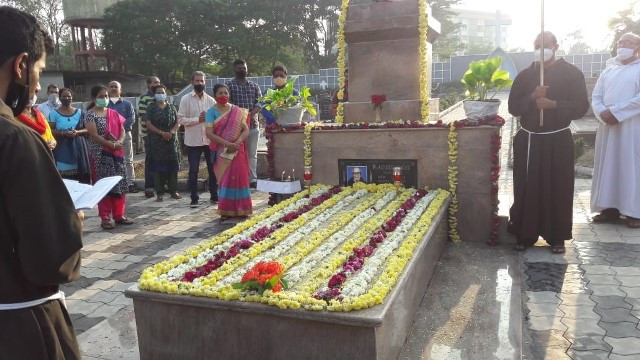 Amcho Padryab - Fr Alfred Roche – 3-04-1924 to 3
View More
---
Obituary: Wilfred R D'Souza (75), Udupi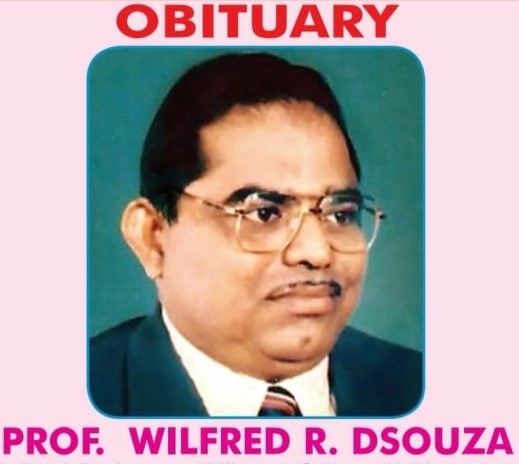 ---
Congratulations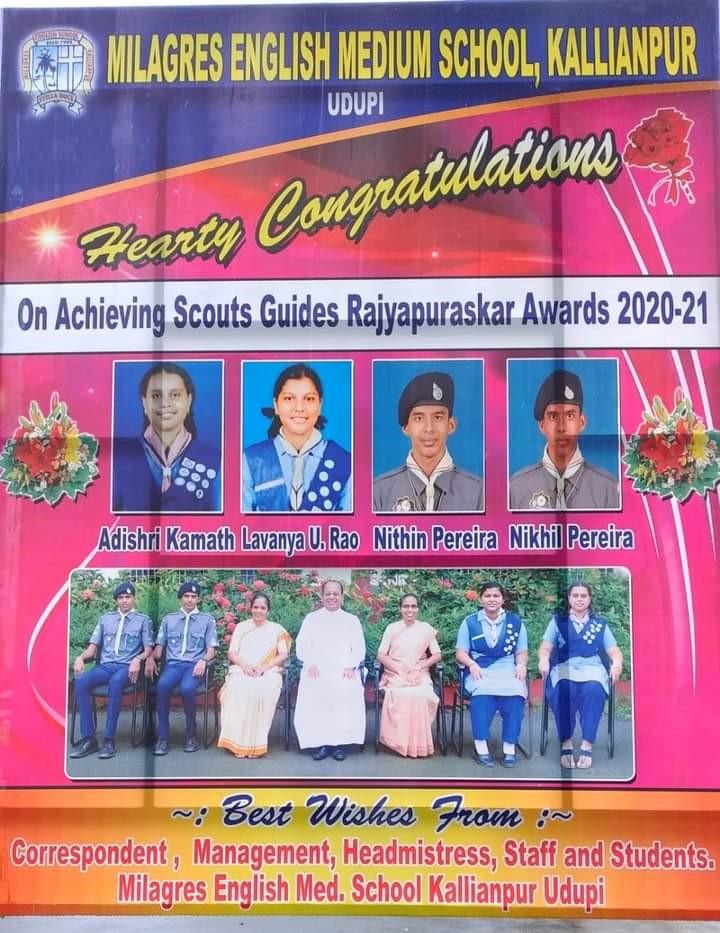 ---
Mount Rosary, Santhekatte: 'Rozaricho Gaanch' Special Decennial Year 2011-2021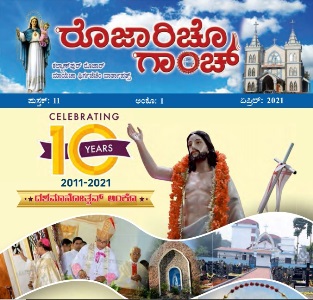 ---
Land/Houses for Sale in Kaup, Manipal, Kallianpur, Santhekatte, Uppor, Nejar, Kemmannu, Malpe, Ambalpady.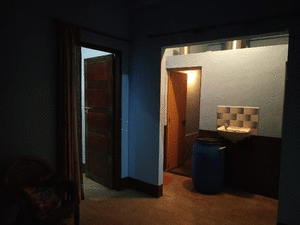 ---
Milarchi Lara from Milagres Cathedral, Kallianpur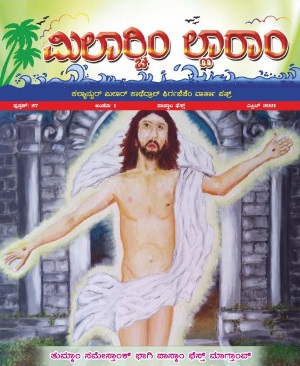 ---
Contact on Going Residential ProjectAl Nayaab Residency, Udupi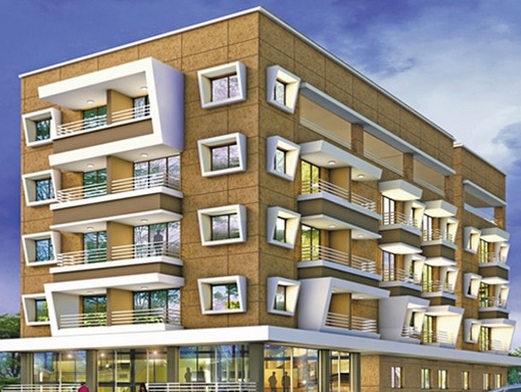 ---
Choice Furniture vast household showroom opens at Santhekatte, Kallianpur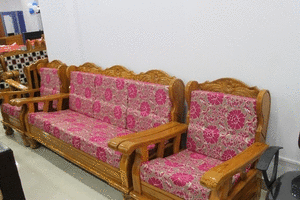 ---
Focus Studio, Near Hotel Kidiyoor, Udupi