The life of 'Servant of God, Rev. Fr. Alfred Roche', OFM Capuchin. [Video]
P. Archibald Furtado

Kemmannu News Network, 15-08-2021 10:31:26


Udupi: It's a proud moment for Christians of Karnataka in general and of Udupi diocese in particular. Holy priest Fr Alfred Roche OFM Cap (baptismal name Peter John Roche), fondly known as AmchoPadryab, will be the first person of the newly-carved Udupi diocese to be declared Servant of God. He will be declared Servant of God during a solemn Eucharistic mass to be offered by Bishop Gerald Issac Loboat 8 am on Sunday August 15, 2021 at the Holy Family Church Brahmavar here. Fr Alfred Roche, the first Capuchin parish priest of the Holy Family Church, has been laid to rest at the cemetery of the Holy Family Church. Servant of God it is the first step in designating an individual who is being investigated by the Church for possible canonization as a saint.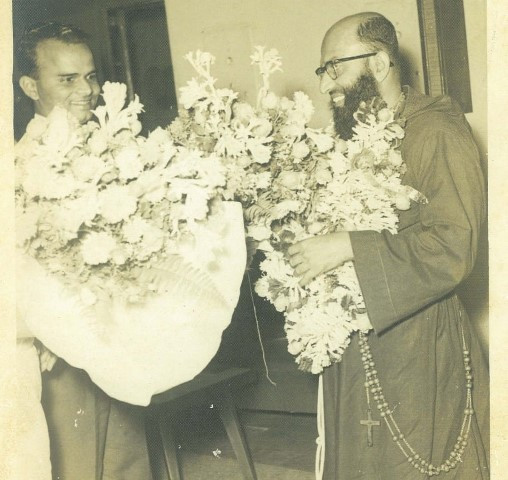 Chronology of few landmark events:

The life of 'Servant of God, Rev. Fr. Alfred Roche', OFM Capuchin.

i. Born on 3rd April 1924 in Moodahadu, Barkur, as the youngest and the fifth child of Isaac Roche and Carmine Ana Stella Montherio.(Other siblings – Alphonse, Juliana, Louis and Cecilia)

ii. Parents christen the child as PETER JOHN and got baptized in the holy hands of Monsignor Denis J. D'Souza, in the Church of St. Peter, Barkur, where his father served as Sacristan for over 50 years….

iii. Receives Holy Sacrament of Communion in May 1931.

iv. Had his primary education in the Moodahadu Primary School, Pandeshwar, till 5th Standard and continued in the St. Anthony's Higher Primary School, Airody, Sastan.

v. High school studies in Milagres High School, Kallianpur. He became an active and well sought Member of the Milagres Kallianpur Parish Choir.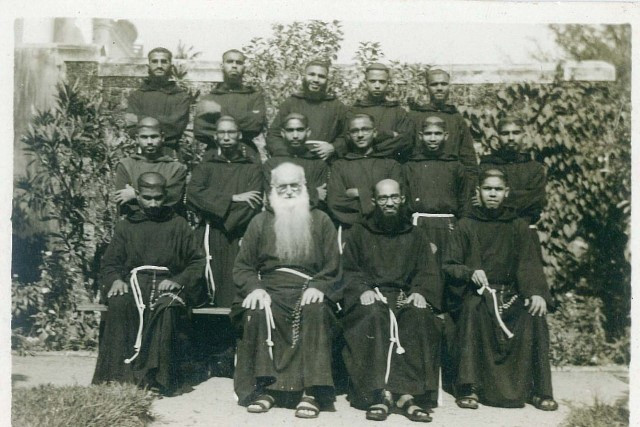 vi. In Kallianpur attends native Capuchin Rev. Fr. Philip Neri's First Holy Mass and later his meeting with this newly ordained priest, the event is a turning point in the life of young Peter John……

vii. In 1943, at the age of 20 decides to join Seminary and the congregation of Capuchins, to walk in the footsteps of St. Francis of Assisi. Makes the commitment to join Franciscan religious order, on 03.02.1944, at Monte Mariano in Farangipet. Rev. Fr. Ambrose Rebello was his first Novice Master.

viii. As it was the practice to renounce the past and embrace the future, the name Peter John changed to Alfred Roche.

ix. Makes his First Profession on 11th April 1945.

x. In 1946 travels to Quilon, St. Anthony's Friary, Kerala to study Philosophy.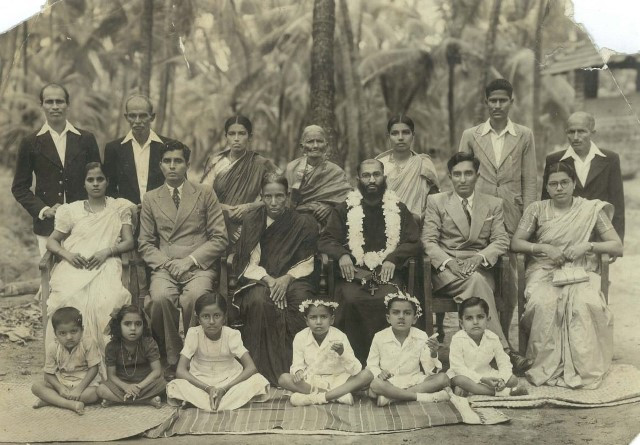 xi. Completes Theological studies in Amalashram Trichy.

xii. Alfred Roche's father Isaac Roche breathes his last on 23rd November, 1947.

xiii. On 11th April, 1949 makes the Final Profession.

xiv. Ordained Capuchin Priest on 11th April, 1951, at the age of 28, in Kotagiri, St Joseph's Friary, in Nilagiries in Tamil Nadu, earlier known as Madras Presidency.

xv. Newly ordained young Priest, thereafter known as Rev. Fr. Alfred Roche, OFM – Order of Friars, Minor, Capuchins.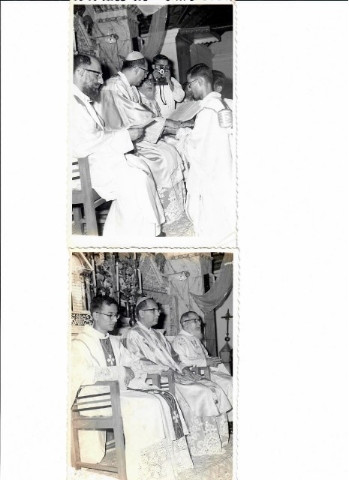 xvi. Celebrate First Holy Mass at native, St. Peters Church, Barkur, on 14th April, 1951. Rev Fr. Charles Nazareth was the Parish Priest, and makes the elaborate arrangements, for this historical event.

xvii. Same day First Holy Communion to two nephews Adolph Roche son of his Brother Alphonse Roche and Patrick Crasta son of his sister Cecilia Crasta of Kannada Kudru. Both thereafter became priests in the vineyard of Christ.

xviii. Fr. Alfred Roche was the third priest from Barkur and the first to be in Capuchins congregation. Rev. Fr. William Picardo S.J. was the first and Rev. Fr. Augustine Sequeira who served the Arch-Diocese of Bangalore the second one.

xix. Young priest Alfred serves at Monte Mariano Farangipet, as 'Assistant Novice Master', Capuchin Novitiate, for four years. Here he developed two great gifts of God – Music and Singing and preaching with effective and simple sermons.

xx. Fr. Alfred's Mother Carmine Anastella Roche breaths her last in the same year of his Ordination on 27th October, 1951.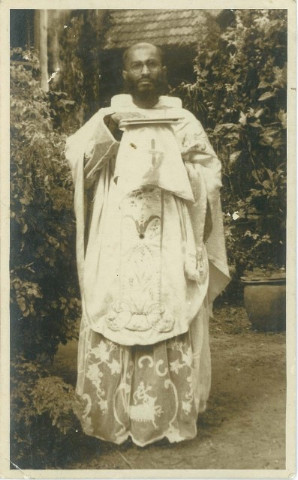 xxi. Proud son of Barkur, young capuchin Fr. Roche, attends the Centenary Celebrations of the native Church Barkur on 8th April, 1954.

xxii. Bishop of Mangalore, Rt. Rev. Basil Peris, allots infant Brahmmavar parish which was established in the year 1934, dedicated to Holy Family, to Capuchins and on 06th April 1956, Rev. Fr. Alfred Roche arrives at Brahmmavar as First Capuchin Vicar to take over the responsibility as Parish Priest.

v 1956 to 1972 - Builds the Church community brick by brick, wins back sizeable lost sheep to Roman Catholic fold.

v Encourage Sisters of Charity (Maria Bambina), who were there since 24th November, 1938 and facilitates them to have their renovated Convent, adjacent to Church complex.

v Completes the Construction work of the Holy family Church, Brahmmavar, which was started by Rev. Fr. Alphonse Sequeira and continued by Rev. Fr. Edwin Castelino…..but stopped for want of funds, gets the work restarted and the New Church inaugurated on 1st April, 1961, (incidentally that was the Centenary year of the formation of independent parish of St. Peters Church, Barkur – 29th April 1861, Chapel served by Milagres Kallianpur, was there since 1854).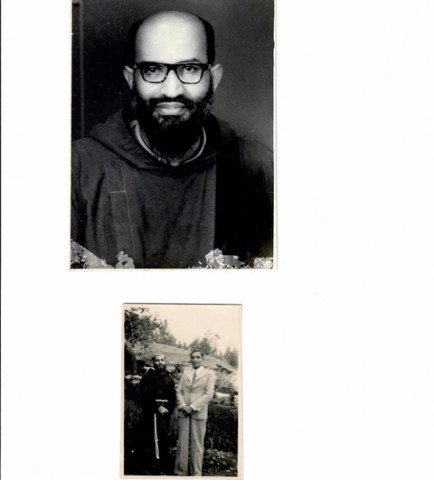 v Conceived, Promotes / forms and look after the 'Holy Trinity Minor Seminary for Capuchin Friars' in Brahmmavar and a new building was constructed and gets inaugurated on 19th December, 1966.

v As a gifted musician Fr. Roche builds a talented parish choir with the sisters and the parish youth and train the entire parish community in liturgical singing.

v Basic Christian Communities BCC was introduced in late 50's in the parish, long before it was made familiar in the Diocese in 80's, through them Promoted Marian devotion, formed Peace committees in the ward, which were very successful.

v Petre served by Capuchins with a chapel got a new Church dedicated to St. Peter the Apostle as patron and was made an independent parish on 25th May, 1968 and handed over to the Diocese of Mangalore.

v Further development of full-fledged Nirmala Higher Primary School, as its Manager and Correspondent.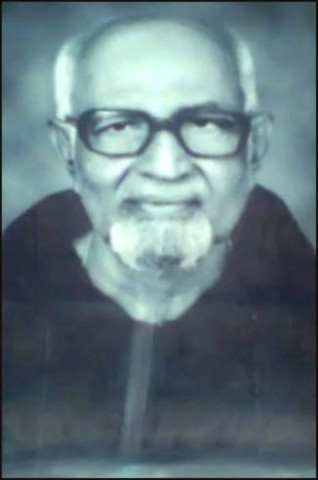 v New Bell Fry at Brahmmavar, imported from Italy, donated by Sisters of Charity Convent.

v Fr. Alfred's passion for Music encourages laymen to have a famous brass band group i.e. Holy Family Band and supports Jyothi Band, for religious, social and family celebrations.

v Renovation of Handadi Primary School, providing playground, water well and new classrooms.

v Promotes Nilavara Substation with a chapel dedicated to St. Paul, on renamed Tabor Hills, gets inaugurated in the hands of Rt. Rev. Dr. Basil S. D'Souza, Bishop of Mangalore, on 10th October, 1967.

v Works tirelessly to start 'Nirmala Girls High School', to impart higher education for economically poor girls, in Brahmmavar, effective May 1963. A plot opposite to the Church was procured for this project and Sisters of Charity took the responsibility of managing the same. (Since 2014 it's a Junior College)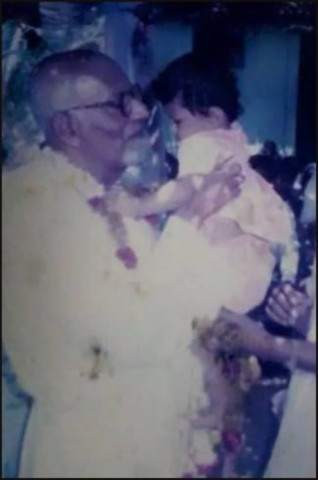 v Makes plans to construct a commercial complex, with shops in front of the Church facing National Highway, to enhance additional revenue to the Church developmental projects.

xxiii. On 18th July, 1972, Transferred to St Anne's Church, Binaga, close to Karwar, as Parish Priest

· Three years of Fr. Roche marked with faith formation and social transformation, with focus on education, job oriented training etc.

xxiv. On 30th April, 1975, takes up the responsibility as Vicar of St Joseph's Church, Kasarkod near Honnavar

· Fr. Alfred assigned additional responsibilities as coordinator of Five poor and remote Mission stations – Samsi, Kodani, Molkod, Gundibala and Binaga earlier in the Diocese of Belgaum now Karwar.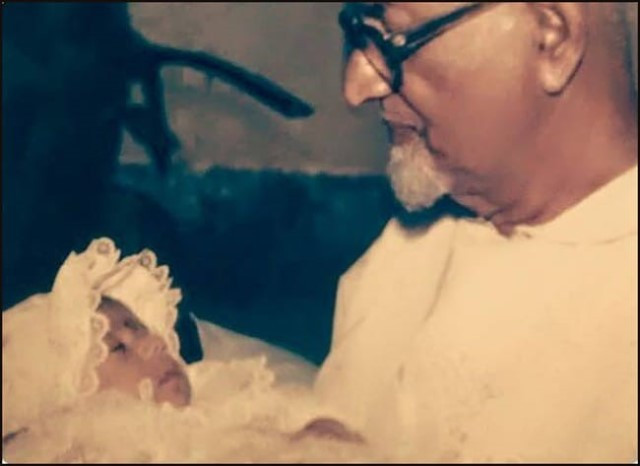 · Dilectus Deo et hominibus – Beloved / dear to God and Men, Rev. Fr. Alfred Roche, Celebrate Sacerdotal Silver Jubilee on 30th April 1976.

· Construct shelters for poor through the scheme Help for Homes.

· The new spacious and artistic Church dedicated to St Joseph was built by Rev. Fr. Roche gets inaugurated on 30th April 1979 in the hands of Rt. Rev. Ignatius Lobo the Bishop of Belgaum.

· St Joseph's Friary was started in the presbytery and Fr. Roche was its first Superior / Novice Master.

xxv. Goes back to Farangipet as the Guardian of the Monastery – St. Fidelis Friary, to serve there from 1981 till 1987. Faith formation in the hearts and minds of young Capuchins.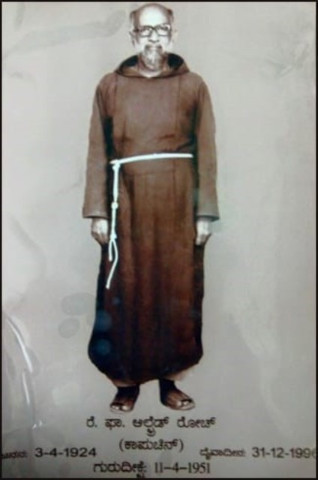 xxvi. Extend his, as well as seminarian's services to the neighboring parishes, especially through SFO. (Secular Franciscan Orders)

xxvii. Publishes his famous Book 'Niskolpon', about the virtue of chastity, on 9th April, 1985, which saw its fourth edition of re-printing in 2017. (The English Version of the same Book translated by Rev. Fr. Patrick Crasta is ready for publication in 2018)

xxviii. 1st June, 1987 once again on public demand, goes back to Lower Kasarkod as Parish Priest and serves there till 1993.

xxix. While seeing the fruits of his services, in his earlier stint as Vicar, rededicate with commitment for the all-round welfare of the parish. Education, training the youth get employment, promoting self-employment, Marriage Bureau, formation of Peace Cells in BCC's etc. gets priority.

xxx. Infant St Joseph's Friary was given a concrete shape to train young capuchins to serve in the vineyard of God.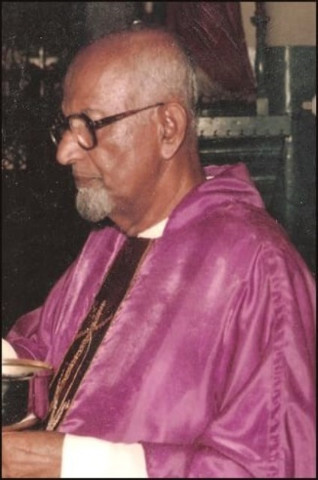 xxxi. Encounters some health related problems, still spirit is willing to spread the good news to the less privileged, downtrodden and people at the lower strata of the society.

xxxii. Fr. Alfred Roche – his affective reading of the word of God and devout celebration of the Holy Eucharist was proved to be the secret of his deep faith and spiritual vitality.

xxxiii. Comes back to Brahmmavar as a Retired Priest in 1994, and decides to reside with the people he loved most.

xxxiv. Fr. Roche celebrates the 'Golden Jubilee of his dedicated Religious Life' on 30th April 1995, in Holy Family Church, Brahmmavar.

xxxv. Breathes his last in early morning at 5.30 a.m. on 31st December, 1996, at the age of 72.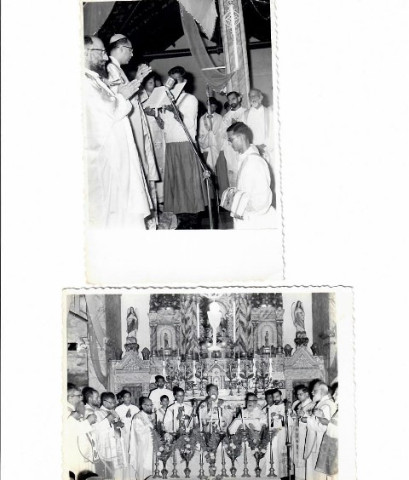 xxxvi. His mortal remains brought from native Barkur St Peter Church to Brahmmavar Holy family Church in a procession and as per the wishes of people, his coffin was buried in the cemetery on 01.01.1997 Bishop of Mangalore, Rt. Rev. Dr. Aloysius P. D'Souza leads the funeral service in the presence of hundreds of religious and thousands pay their last respects to 'Amcho Padryab….'

xxxvii. Rev. Fr. Benjamin D'Souza the Vicar of Barkur, with Brahmmavar Parish priest Rev. Fr. Cornelius Montero along with parishioners, oversees the arrangements.

xxxviii. Hundreds of people pay reverence to the holy soul in the cemetery and every year his death anniversary Mass in December, becomes an occasion to pay tributes, and pray for favors from Almighty Lord.

xxxix. Fr. Alfred Roche's saintly life prompt Capuchins and other well-wishers, to elevate him to be recognized as Holy Man of God and approach Holy See with his life biography, missionary work, testimonies, and arrange to preserve the belongings as relics……

xl. On 15th August, 2021, Bishop of Udupi, Rt. Rev Dr Gerald Isaac Lobo, initiates the Cause of Beatification & Canonization of 'Servant of God Fr Alfred Roche OFM Cap.' during the Thanks-giving High Mass celebrated in the Holy Family Church, Brahmmavar, at 8.00 am in the presence of multitudes of faithful.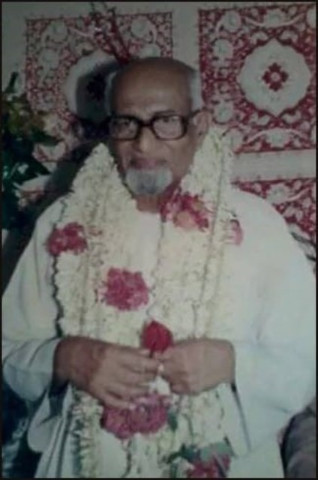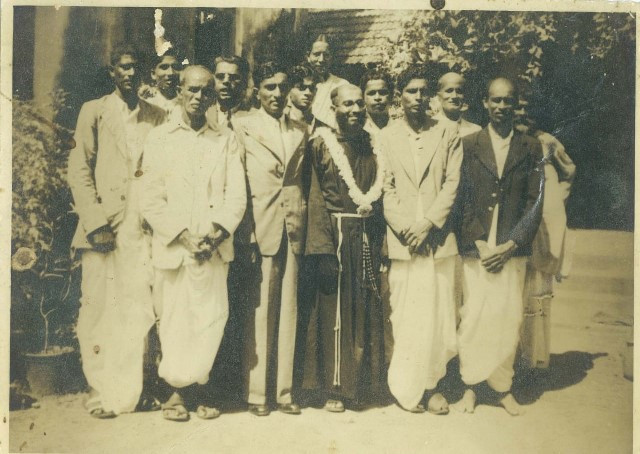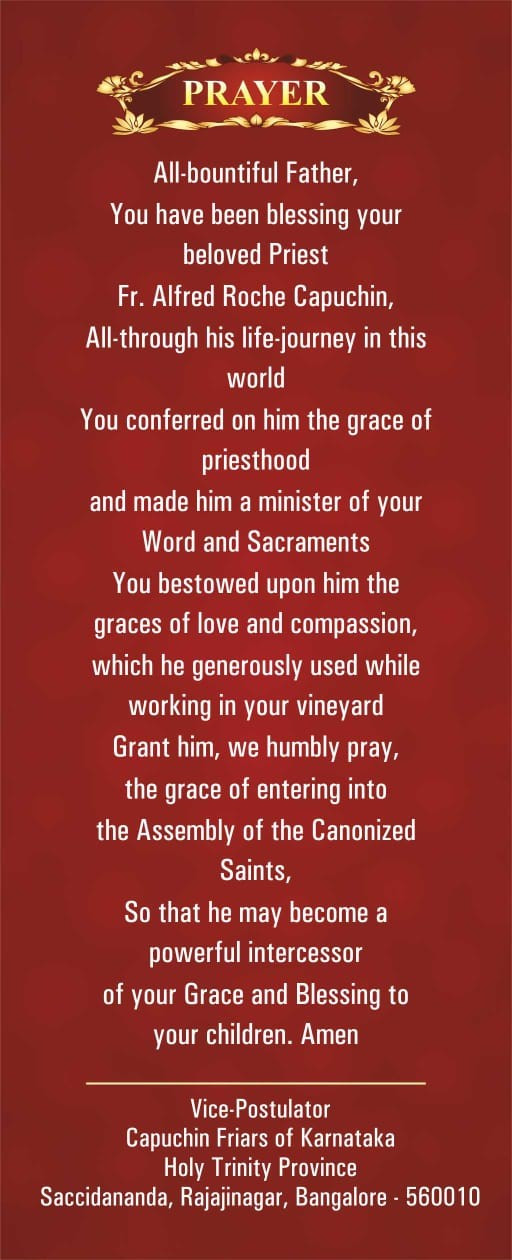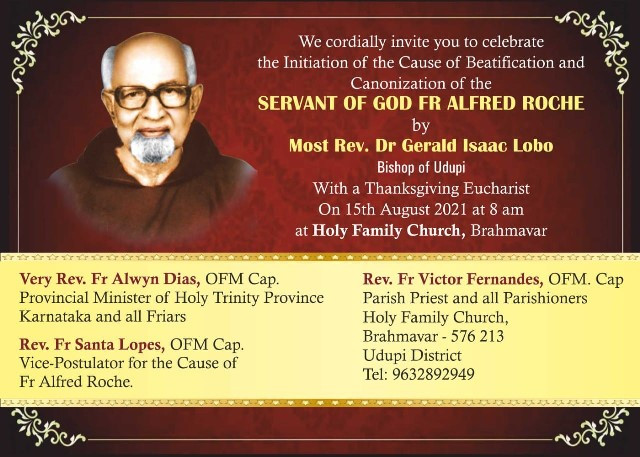 [Watch Video]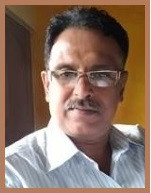 Compiled by : P. Archibald Furtado, MA, MCom, MBA
Email: archibarkur@gmail.com, Mobile: 98457 42750.
---
Udupi: Traffic congestion and dangers to pedestria
View More
---
Final Journey of Lathicia Dsouza (80 Years) | LIVE from Kuntalnagar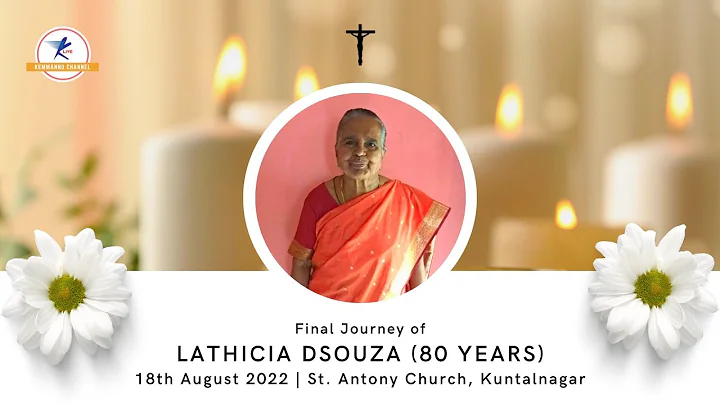 ---
KALMADY CHURCH | PROCLAIMATION AND DEDICATION of OUR LADY VAILANKANNI CENTRE as a DIOCESAN SHRINE |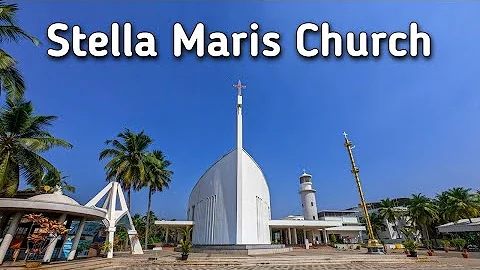 ---
Final Journey of Leslie S D'Souza (69 Years) | LIVE from Kallianpur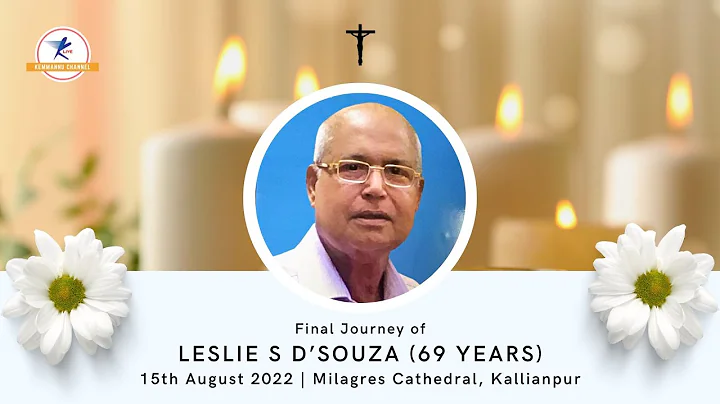 ---
Feast of Assumption & 75th Independence Day Celebration | LIVE From Kemmannu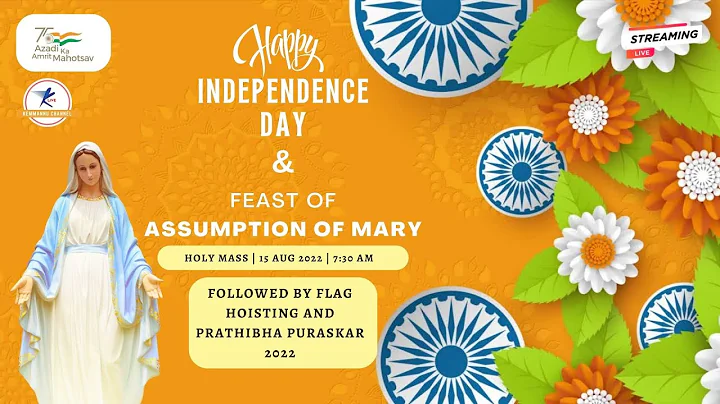 ---
Final Journey of Walter Sequeira (87 Years) | LIVE from Milagres Kallianpur.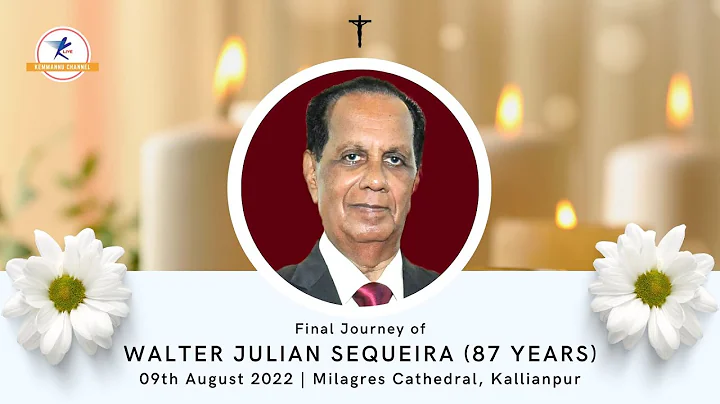 ---
Fianl Journey of Leo D'Souza (96) | LIVE from Kemmannu.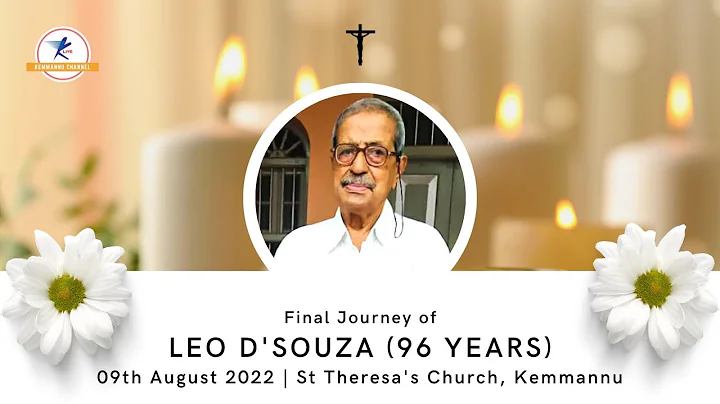 ---
Final Journey of Violet Lewis (66 years) | LIVE from Kallianpur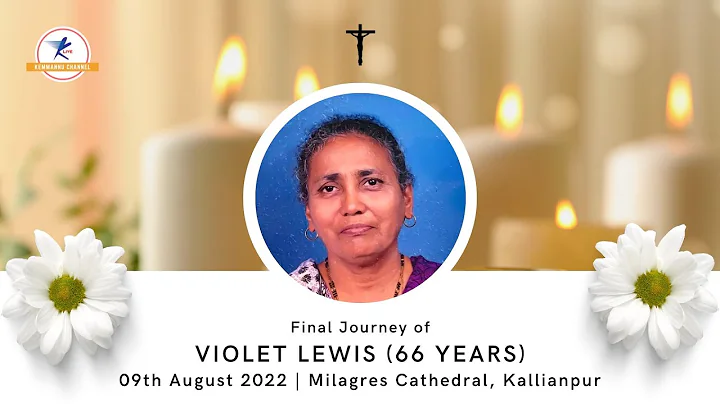 ---
33rd Ganesh Festival Invitation from Sri Badrakali Temple, Gudium, Kemmannu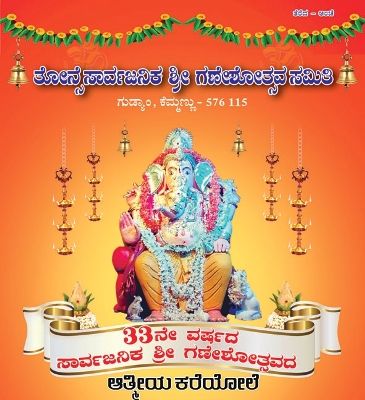 ---
Final Journey of Romeo Egbert Lewis (75 Years) | LIVE from Kallianpur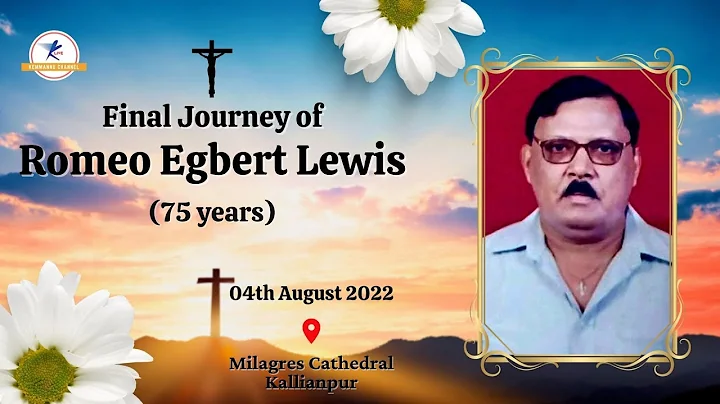 ---
5,000 kms run VAN for Sale. Last price Rs. 7.5 lacs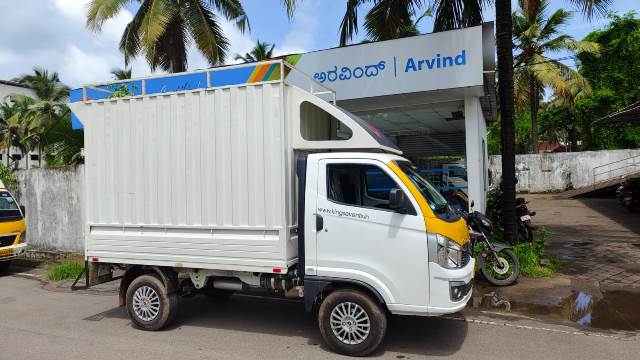 ---
15 cents land for sale in Santhekatte Udupi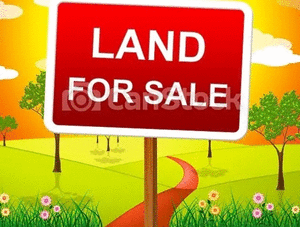 ---
Kallianpura/Santhekatte: Sweet Tooth Ice Cream Parlor inaugurated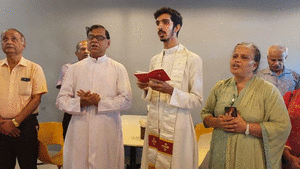 ---
Sites for Sale in Santhekatte, Thottam, Alevoor and many other places, Please contact...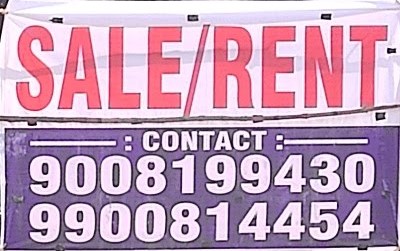 ---
Land/Houses for Sale in Kaup, Manipal, Kallianpur, Santhekatte, Uppor, Nejar, Kemmannu, Malpe, Ambalpady.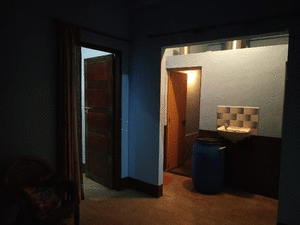 ---
Choice Furniture vast household showroom opens at Santhekatte, Kallianpur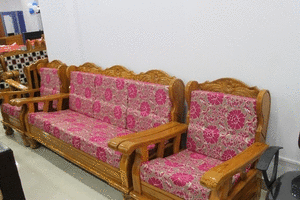 ---
Focus Studio, Near Hotel Kidiyoor, Udupi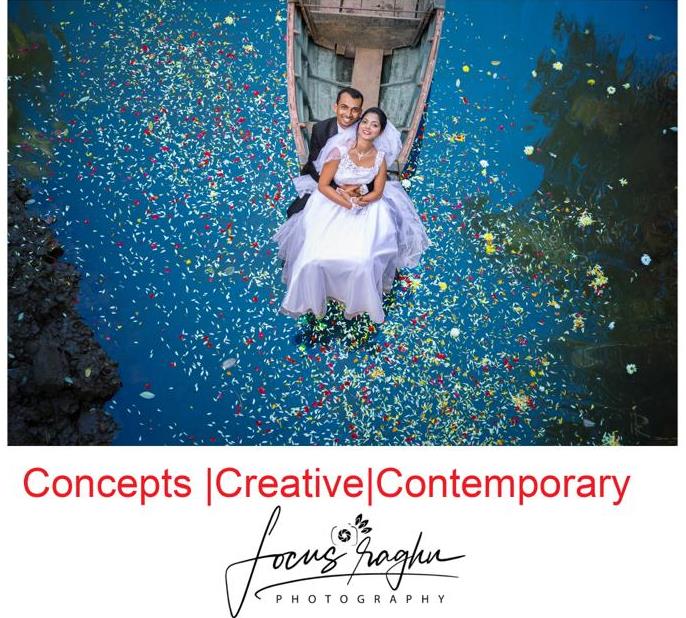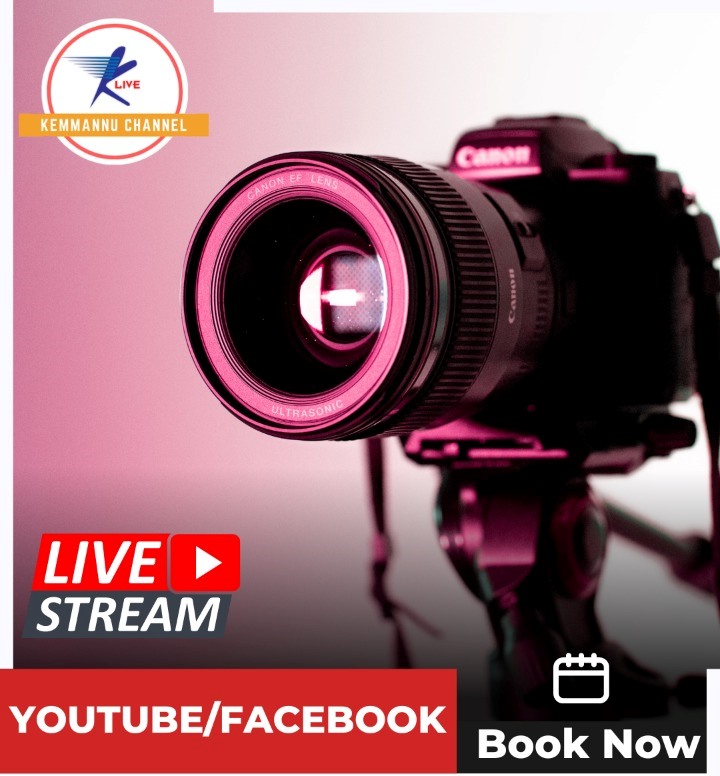 Kemmannu Channel - Ktv Live Stream - To Book - Contact Here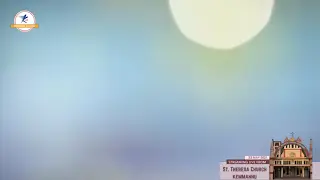 Kemmannu Channel -YouTube Click Here

Click here for Kemmannu Knn Facebook Link
Sponsored Albums