The living legend of Tracks in 70's, Michael Sequeira, Barkur.
Reported by: Prof P. Archibald Furtado

Kemmannu News Network, 17-02-2023 13:35:37


The living legend of Tracks in 70's, Michael Sequeira, Barkur.

This is prophetic prediction of our Chooda Master on 21st of January, 1972, and venue was the 'Viveka Junior College', grounds Kota and the occasion, 'Udupi taluk level Athletic Competitions' both for elementary and High Schools, and the auspicious proud moment was Michael who was studying in VII standard, won First places in three categories – 100 meter, 200 meter and Long Jump climbing down from the 'Victory Stand' and approaching to his mentor, guide and supporter in Chooda master, to express his gratitudes and exhibit the glittering 'Individual Champion's Medal' decorated on the young chest of his beloved and proud pupil….. at once embraced and hold the young promising lad in his two hands, who was near or just 12 odd years of age and said to the Physical Education teachers in National Junior College, Barkur, Mr Mahabala Shetty and Mr Soorappa Bhandary, "Sirs, today I will hand over a diamond, nothing less to a Kohinoor, from Maryknoll School, into your custody, polish him, train and encourage him and trust me, soon this boy will bring great glory to our High School"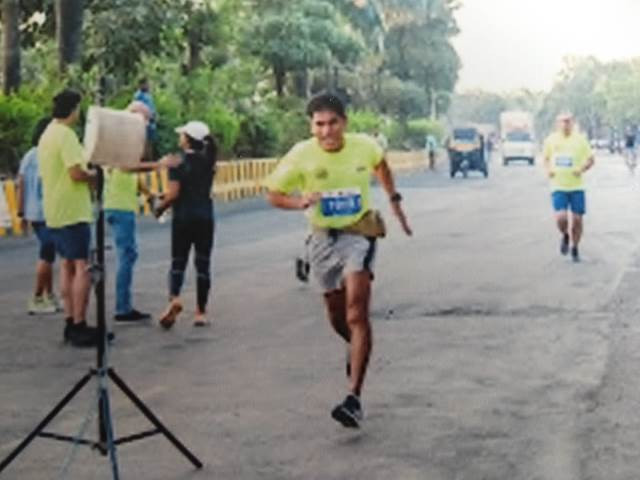 The rest is history. Following May, in 1972, Michael joined 'National Junior College' to peruse his High School studies and next Five Years he has written his own records both on track and fields. What a glorious record he possess in Barkur High School, till now and remained as 'legend of races'- sprint and marathon. One will be startled with Michael's a singular and unique track record which normally no one or rarely have –'Michael is the only sportsman who won First places in the Dakshina Kannada District both in short and long races'. Late Augustine Dias, Physical Director of Mialgres College shared this opinion, which is very rare and exceptional. Yes, Michael Sequeira has won Gold in 100 metres sprint, 200 Meters', 400 Metres', 800 Meters and marathon 1500 & 3000 Meters that too at District level, coveted First Places in 1975 - 1977.

Early life, parents and siblings: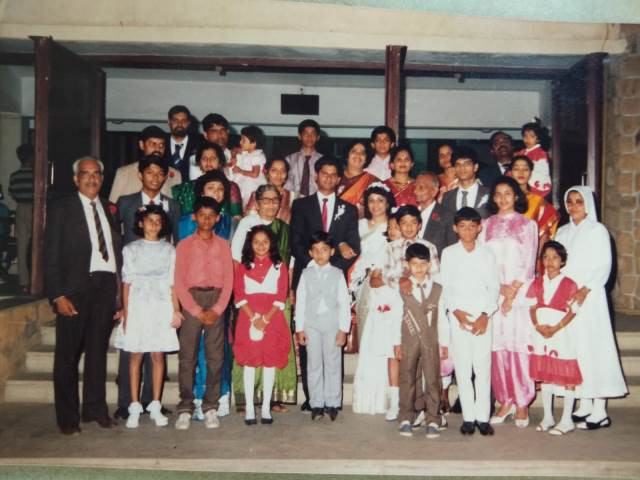 Herald Michael, was born on 1st November, 1958, in Japkali kudru in Barkur as the Tibrus and Bridget Sequeira's youngest son. His elder brothers Simplen – (Founder President of SPA – St Peters Association, Barkur – Bombay), Franky, Boniface (currently the President of SPA,) Vincent all were well-known sportsmen in then Barkur in late 60s and early 70's. Elder sisters Felsy and nun Sr Maxi and Gracie – altogether a closely netted, devout and fairly well to do household in those days.

Michael had half a dozen cousins of almost same age group, naturally were very active in the island – fishing, boating, swimming and jumping the canals and rivulets which were very common in the serene surrounding. The days were hectic and busy for these young children and playing and running was pretty part of routine life. Probably boy Michaeal must be chased by elders and to escape from them, he was trying to run fast... faster….fastest….and this early practice must have put sound foundations for a Champion in those early formation years.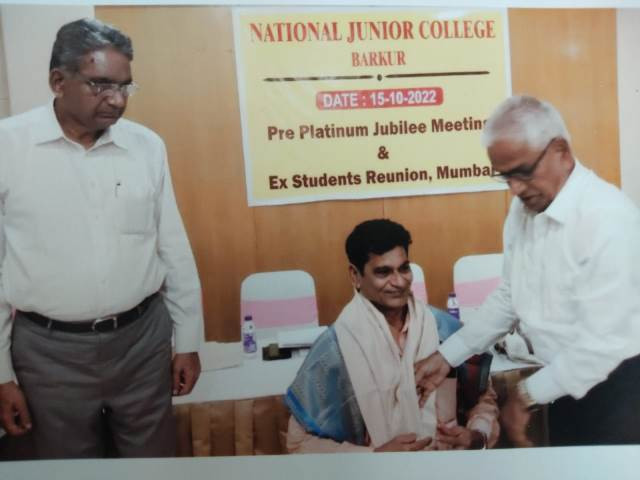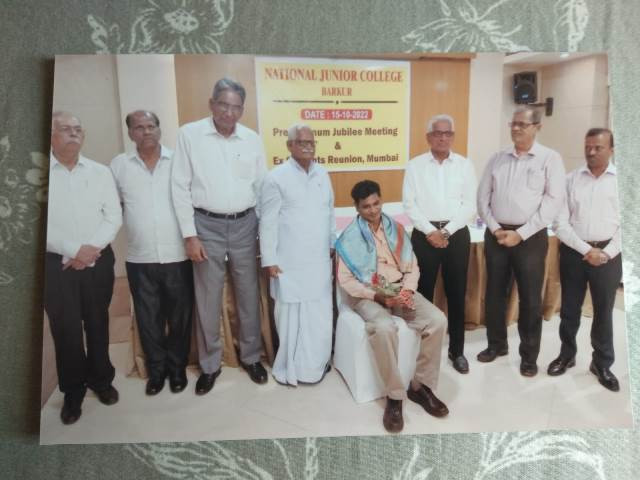 Pet child in the family and the eye ball of Chooda Poojary:

As a normal practice when around 6 years he was admitted to 'Maryknoll School Barkur' and the primary studies were on. Here in Maryknoll, Chooda Master was 'all in one' – PT, regular classes for higher Grades VI & VII, Scouts, cultural activities and he was there everywhere. It is / was this great teacher noticed the hidden energy, stamina and passion for sports in Michael when he was his Class teacher and preparing 'Class VII Public Exams' on one hand and Taluk Level Tournaments and Athletic competitions.

It was only Chooda Master encouraging, training and taking these youngsters to various places to represent Maryknoll. There are hundreds in the communion and out of them few made their mentor truly proud and Michael rightly stand in the front rows…!

Champion at 12, made Maryknoll to declare a holiday to celebrate:

It was a bright Friday of January 21st and Michael made his roaring entry into the Sports records of Maryknoll, at Udupi Taluk level, by winning three Gold – 100, Meter, 200 Meters and long jump with maximum points 'Individual Championship' in Kota, in his debut by registering a record timing. Friday late in the night the participants returned to Barkur and on the next day, the School held a special assembly to honour the Winners and probably for first time, the Saturday was declared Holiday by Head Master Victor Dias and Michael was took in a procession by his admirers. What a sensational beginning of a sports career….!!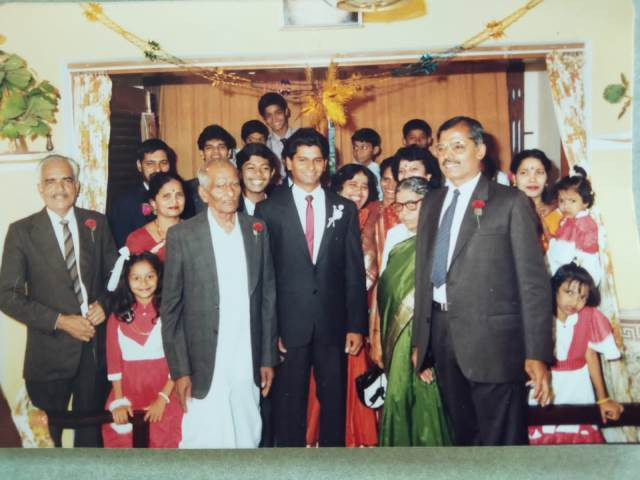 Five glorious years and 'King of tracks in National junior College – 1972 – 1977'.

As we mentioned in the opening remarks, a star was born and remained to shine for next five years in National Junior College, Barkur. He was Champion in the High School every year and in the Taluk level. In those days, age was not the factor deciding who will compete in which category but height and weight. Tall Michael though junior, was placed in Inter mediate section and short in stature, Somaiya Naik of the same class was Champion in junior section.

Mahabala Shetty and Soorappa Bhandary the PET of NJC looked after budding Michael so well and trained him for a larger canvass. He represented High School at various Athletic competitions and brought trophies and medals and glory to the Institution. In all the three years, 1973, 74 and 75 Michael was Champion at Udupi Taluk Level.

Some great and historical achievements in District level:

After passing SSLC in May, 1975, joined PUC in Arts stream. In the then DK District level Sports held in Allike, near distant Sullia, Michael made Golden record for his Alma Mater – All long races – 400, 800 and in 1500 he stood First….! The gap between the number two in the 1500 meters was unbelievable. Principal B Seetarama Shetty, Lecturer Raghavendra Bhat, PE Teachers Mahabala Shetty and Soorappa Bhandary - all were on the top of the roof as their student achieved something extra ordinary at the District level on that day…!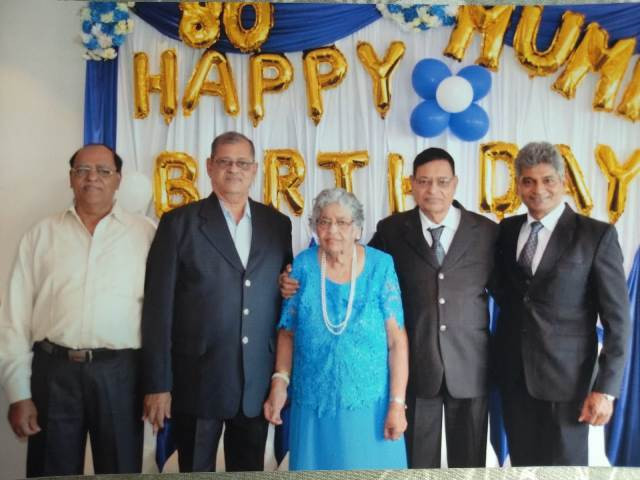 The 'wonder boy' was felicitated in the hometown Barkur next day in the Assembly and Principal B Seetharama Shetty declared, next year the 1976-77, DK District Level Sports will be held in our own National Grounds in January, 1977.Again it was a rare honour to a just 5 years old rurally located Junior College….!!

Two days District level Sports held in NJC Barkur in January :

Michael was excellent in marathon races. See the guts in the man; he now started concentrating in shorter versions / forms of the track – i.e. 100, 200 and 400. Personally we have seen his rigorous training with few friends both in the morning and late in the evenings. As we know the starting is very important in shorter versions and a fraction of a second makes a big difference at the finishing line, because there is no time to cover up. Michael raised to the occasion and in the finals he had written his name in Golden Letters.

In a changed preferences and choice, 'Michael won Gold in 100 Meter the title of the 'fastest runner of the District in the Junior College' and repeated the same feat in 200 Meters again with gold'. He must have lost the rhythm in the end and in 400 meters ended up with Silver. His dream of handing over three Gold's to NJC, the Alma Mater though shattered by a whisker; Michael won the love and admiration of people of Barkur. See the hard-work, determination and confidence in the young man….!

Sportsman spirit in Michael need a salute, coming back to his favourite and passionate marathon – in the closely fought giants from the vast District, 'South Canara Amateur Athletic Meet held at Nehru Maidan Mangalore, Michael created yet another history – back with his passionate 400, 800 and 3000 Meters, stood first with Gold Medal and Champions Trophy in under 19 categories, rightly and proudly selected to represent 'Karnataka State Level Athletic Meet'.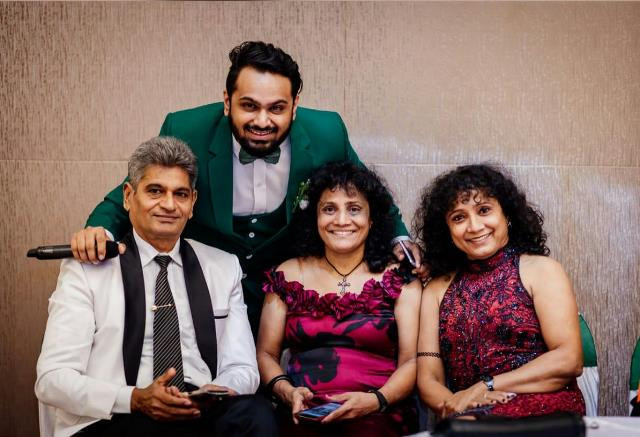 Participation at the State Level in Bangalore:

Kanthirava Stadium in Bangalore was full of athletes. In those days of scarcity or ignorance Michael didn't carry any sweaters or warm clothes to dare the chilling winter cold in Bangalore. He was all alone and attacked by influenza and severe cold. Alas, he was not able occupy the position on the track and accepted misfortune and returned home, for the first time empty handed in life…..!

Abrupt ending to a colourful Sports career and new life in Mumbai:

Youngman needed consolation, solace and encouragement. 'Winners have many friends and the failure always orphan'. Bitter lesson for life. Depression took the brave man pushed to the wall to be all alone. See the fate, in PUC final, he failed. The lucrative promise of a great career in Sports by none other than Mr Benjamin DSouza, PED, with a seat for College studies with Scholarship in the one and only St Aloysius College, Mangalore where modern facilities and encouragement was given a humiliating goodbye with the turn of few unfortunate events!

'Top slot in one's career not permanent'. Its indeed not worth to remember the place one fallen for long instead analyse why one slipped and get up and march forward……

Desperate Michael got a chance to attend his Brother Boniface's wedding on 4th June, 1977 with parents in Bombay and never returned but with a lucrative job thereafter in Gulf. As the days rolled in Michael returned to normalcy and realised the life theory and acquired, three years Govt of India National Apprenticeship Certificates – 14-2-1978 t0 13-2-1981, in the trade of Maintenance – Mechanical Chemical Plant, together with supplementary Diplomas in Air Conditioning and Refrigeration. About 30 odd years, Michael deservedly served in well known multinationals in Kuwait, Kingdom of Saudi Arabia, Dubai – UAE etc 1983 till 2014.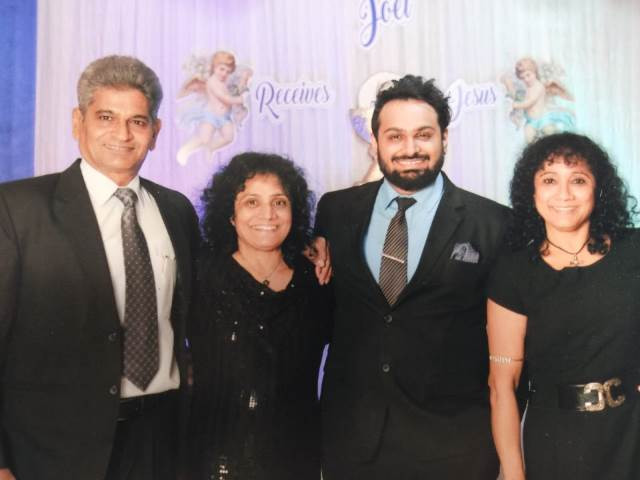 Married life, spouse and family:

Married to charming Lolita on 5th May, 1989 and the pretty couple is blessed with an equally talented son of a different kind. An M.Com graduate, now a brand-name, a brilliant master of ceremonies for great events in the metro city Mumbai today. The family is residing in Amboli, in Andheri in Mumbai. Like his brothers, Michael too actively involved in St Peter's Association Barkur – Mumbai over the years.

Never say die the passion for races & the Second innings in the track after 60:

After retirement he returned to Mumbai but Michael's love for track never diminished. He has completed and participated in 22 Marathons in Pune, Thane, Panvel, Mumbai in Maharashtra.

Its faith and enthusiasm in something one does make the life worth living. He has a dream of completing 100 Marathons' before he crosses 70, and looking at his current fitness and God willing he will accomplish it.

Readers can have a glimpse at Michael's second innings over here.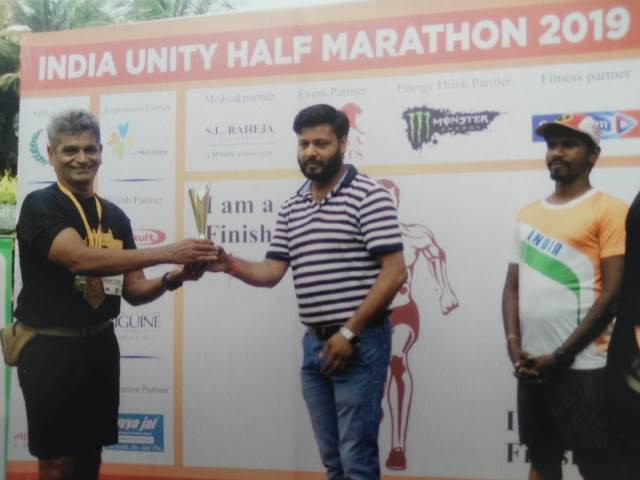 Honours and recognitions by the NJC the Alma Mater:

What is greater in life than an honour in the Alma Mater? Yes, National Junior College, Barkur at the threshold of celebrating its Platinum Jubilee rightly had chosen a grandmaster in Michael to rejoice with the glorious past. Principal B SeetHarama Shetty has no limits for his happiness to drape the traditional shawl to his onetime favourite student…..

Concluding words:

As I have mentioned in the very beginning, Michael not only brought glory and fame for himself but in a big way to the Institutions where he studied, both 'Maryknoll' and 'National' and then represented, his mentors and teachers, his native town Barkur as a whole…. A sports person may not give the same performance or successful all the time, however to remain in the limelight continuously for 6 to 7 long years only possible to people of self confidence, patience and perseverance and Michael imbibed these great qualities. He was a model for the CYM Members in the Barkur Church who served here as a founder member in 1976-77.

By nature Michael is a soft spoken, polite in nature and friendly simple person. We congratulate him and his family on this occasion and pray to Almighty Lord to bless him with good health, peace of mind and prosperity.

We must remember and cherish such great and wonderful achievements so that young will be motivated and learn a lesson or two from the life of such living legends.

P. Archibald Furtado. 10th February, 2023.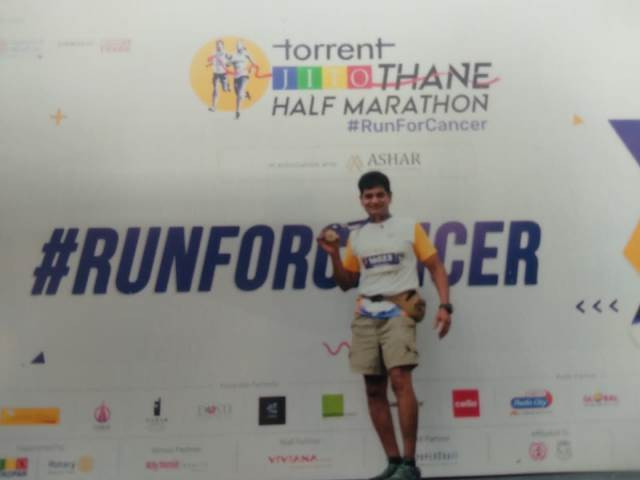 Supplementary & additional information of Michael Sequeira's after 60 participation and records on track as well as in fields – 2018 – 2023.

Michael Sequeira:

1) 18/11/2018 - Indian Navy Marathon

2) 30/12/2018 - Mumbai 10k Inte-city Marathon

3) 06/01/2019 - Powai Hiranandani Marathon

4) 04/02/2019 - Swamy Vivekanda Peace Marathon

5) 17/02/2019 - Mira Bhayander Charted Run

6) 03/03/2019 - HDFC Bank Mumbai Run

(Won the First Place 60+)

7) 17/03/2019 - ICT 10k Marathon

8) 07/04/2019 - All in for Autism

(Won the first place 60+)

9) 30/06/2019 - Thane Spirit Marathon

(Won the third place 60+)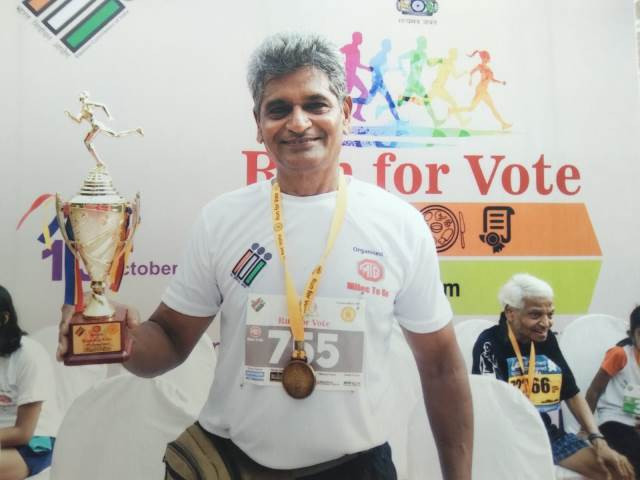 10) 22/09/2019 - Swamy Vivekananda Run Powai

11) 29/09/2019 - India Unity Marathon

(Won the first place 60+)

12) 13/10/2019 - Thane Warrior Marathon

(Won the first place 60+)

13) 15/12/2020 - Enthusiasm VJTI Marathon

(Won the second place 60+)

14) 02/02/2020 - Mumbai Half Marathon

(Won the second place 60+)

15) 16/02/2020 - Mumbai Run Marathon

16) 20/03/2022 - Torrent Jitto Marathon

17) 31/07/2022 - Tridattu Monsoon 10k Marathon

18)25/09/2022 - Chatrapathi Shivaji Maharaja

19) 02/10/2022 - KEM Marathon

(Won the first place 60+)

20)16/10/2022 - Goregaon Sports Club Marathon

21)06/11/2022 - Maharashtra Master Marathon

22) 27/11/2022 - Juhu Super Fit Marathon

23) 11/12/2022 - Kisna Diamond Marathon

-----------------------------------------------------------------------------------------------------------------------------

Michael Sequeira:

1) 18/12/2021 - Mumbai District Master Athletic Meet

(Won the first place 800 MTR race, 400 and 1500 MTR second place (60+)

2) 04/12/2022 - Mumbai Suburban Master Athletic Meet

(Won the first place 200 and 400 MTR Race (60+)

3) 22/01/2023 - Maharashtra State Master Athletic Meet

(Won the second place 400 MTR Race and third place in 200 MTR and Shot Put (60+)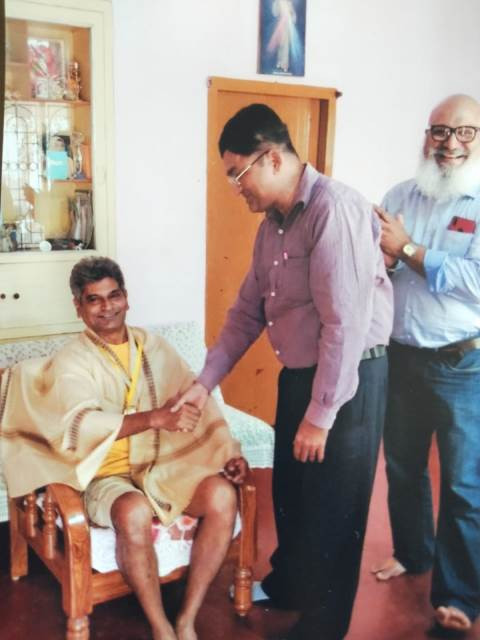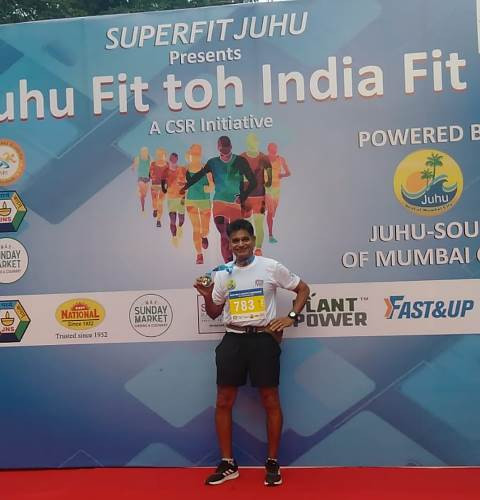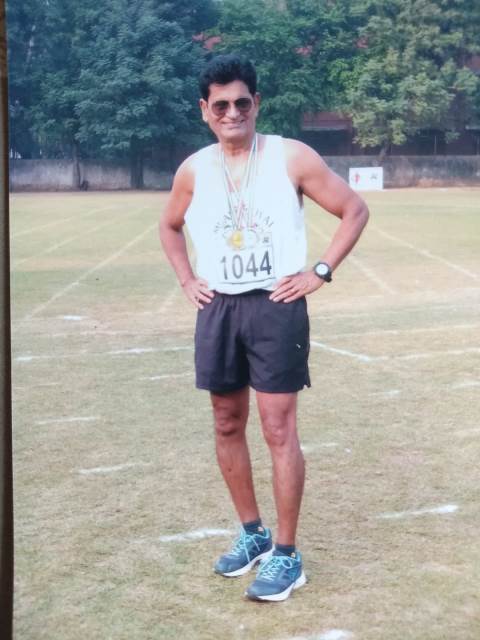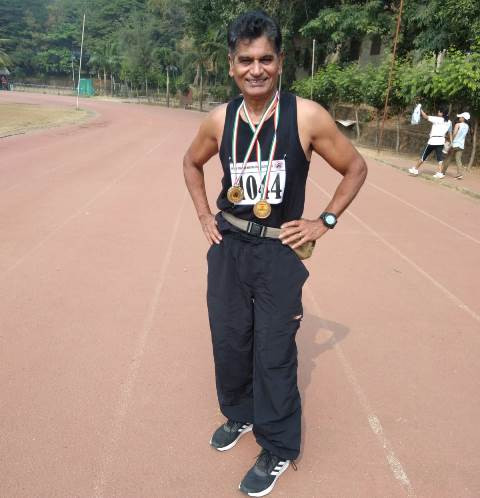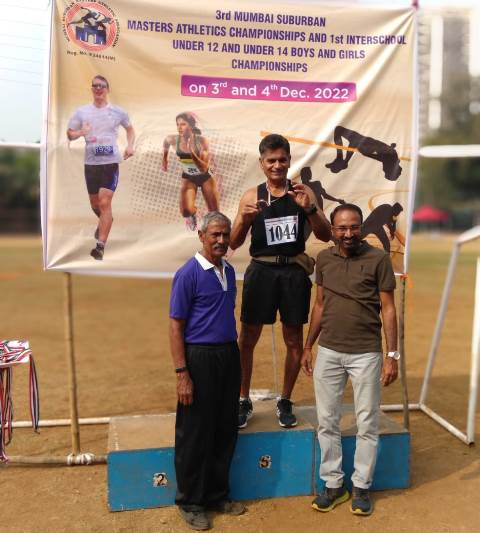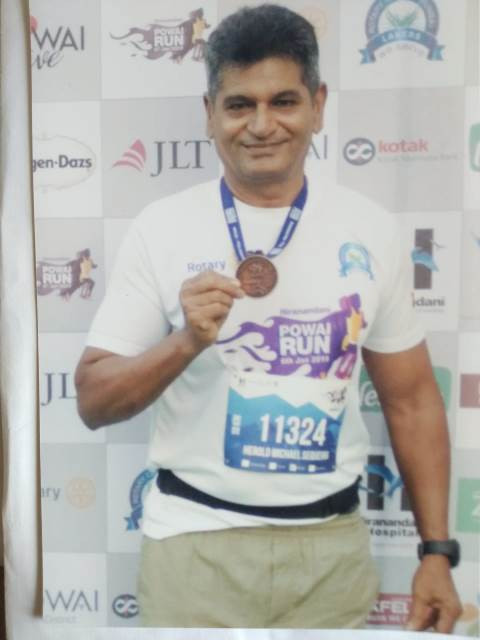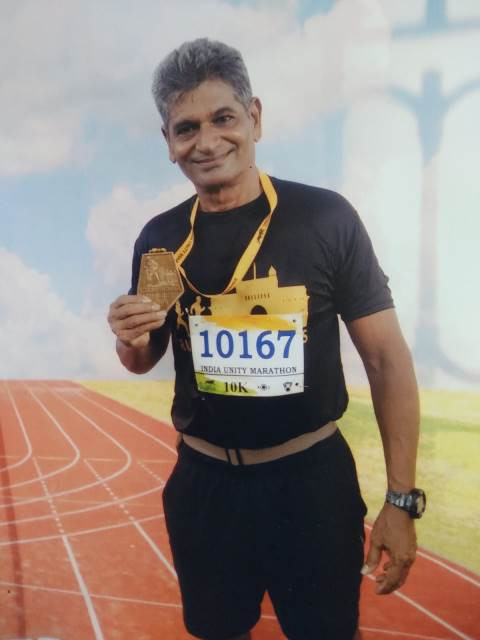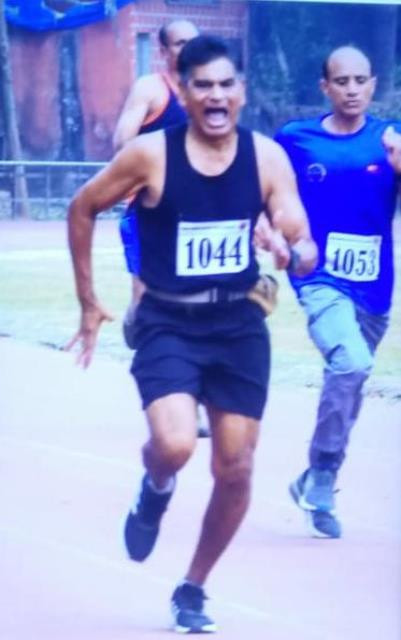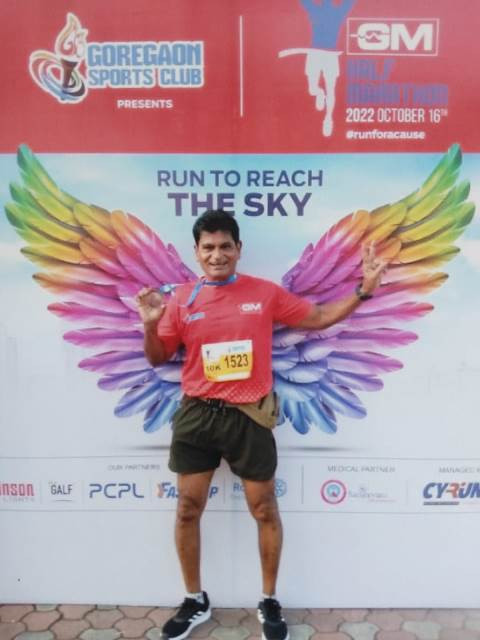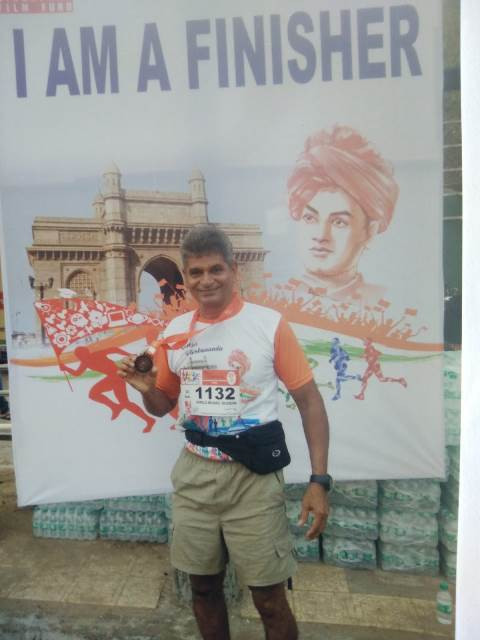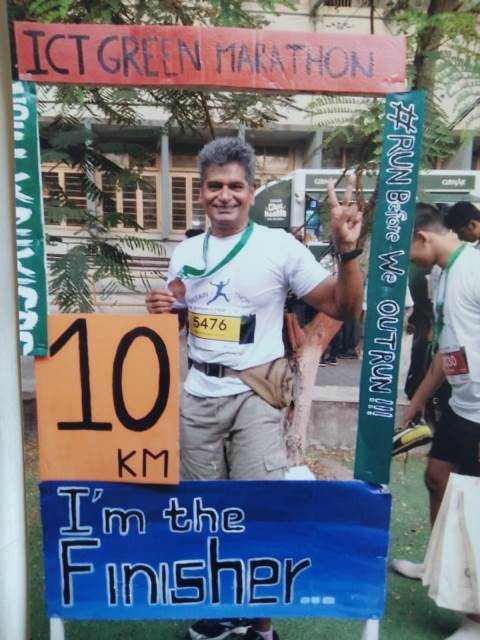 ---
New NH 66 Highway: Life at risk in Santhekatte, Ka
[3 Comments]
View More
---
Catholic Sabha Udupi & Theresa Cornelio Kemmannu, Educational Scholarship Fund : October 2023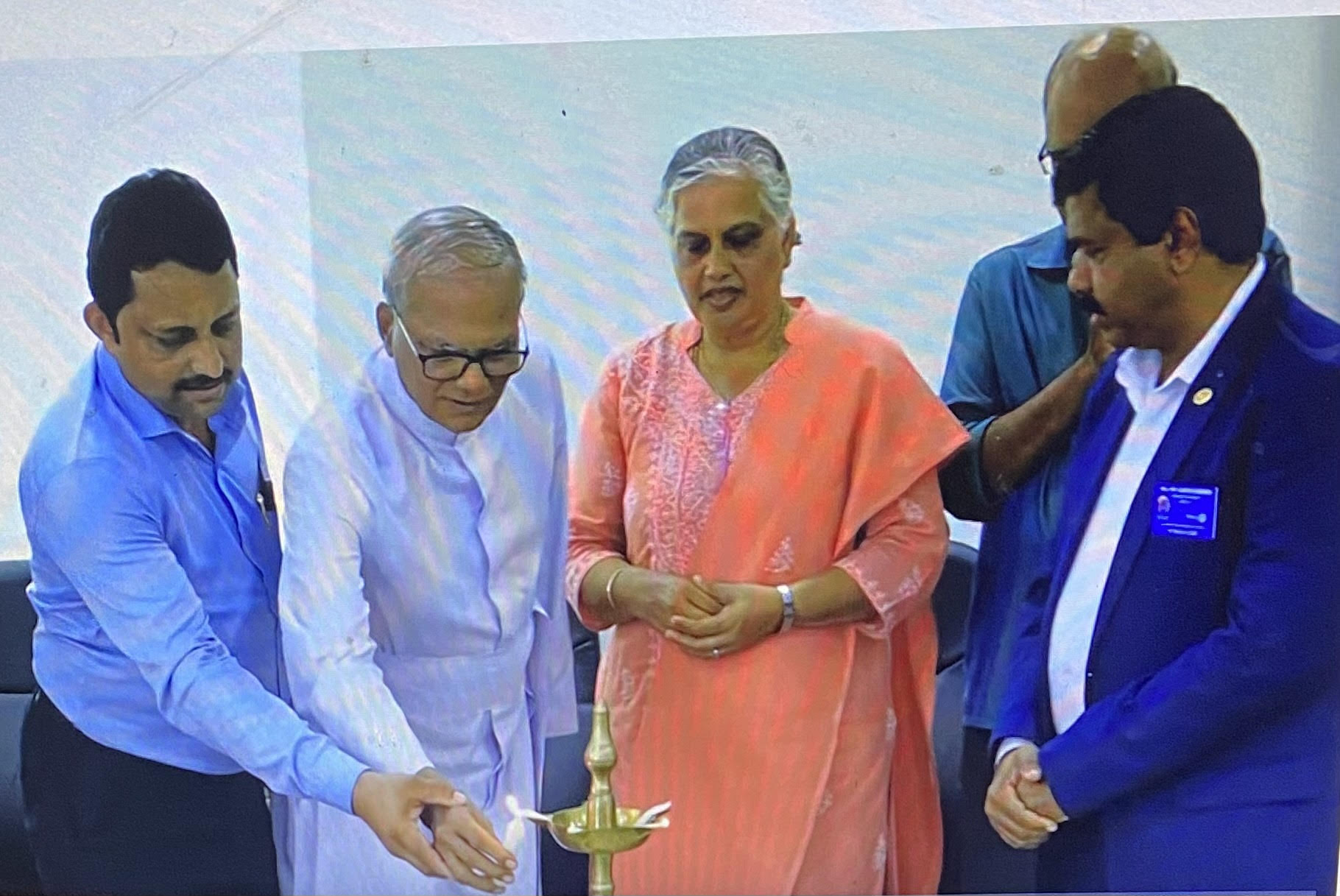 ---
Titular Feast of St. Theresa | St. Theresa Church, Kemmannu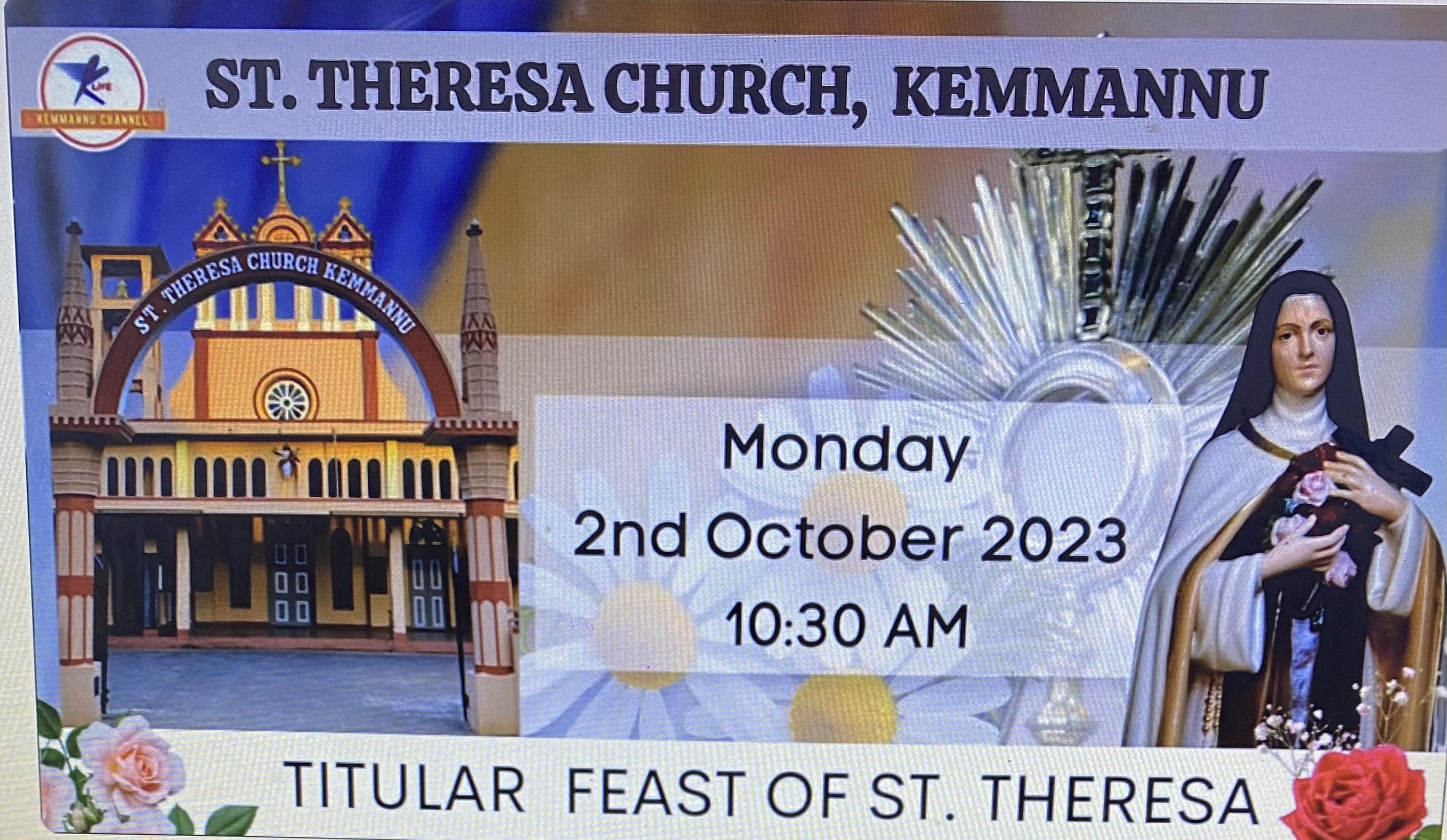 ---
Final Journey of Fredrick Vaz (76 years) | LIVE from Kemmannu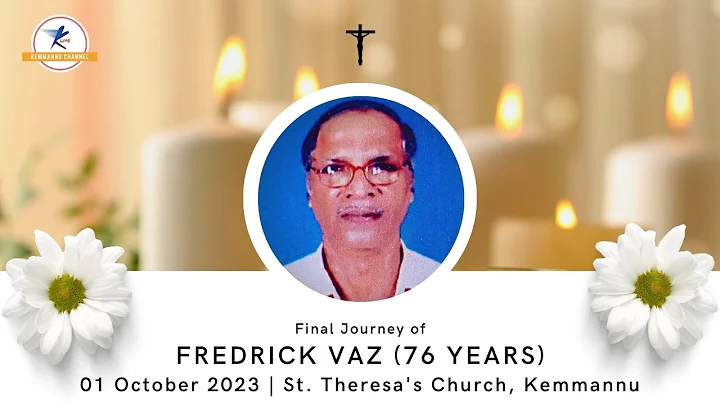 ---
Naturya - Taste of Namma Udupi - Order NOW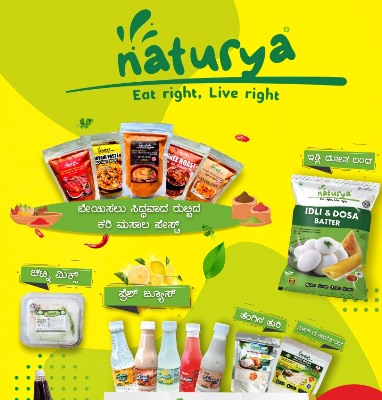 ---
Rozaricho Gaanch - Issue September 2023, Mount Rosary Church, Kallianpur,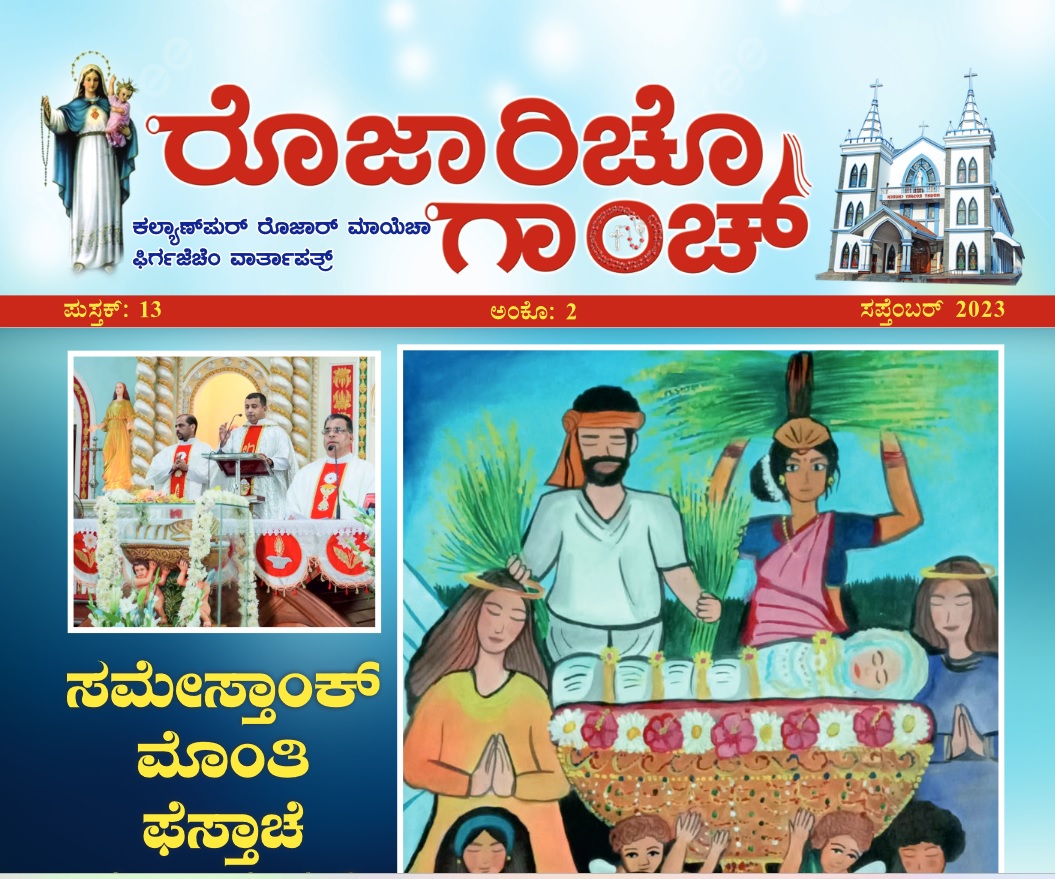 ---
Final Journey Of Albert Rosario Fernandes (87 years) | LIVE From Santhekatte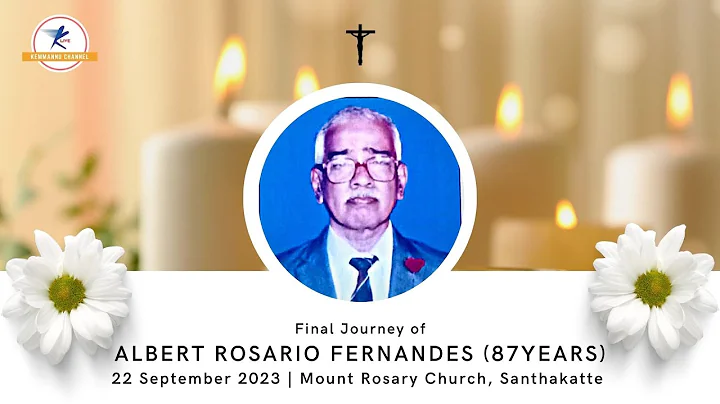 ---
Good News! To Teachers, Police, Defence Personnel and Journalists at Rohan Corporation, Mangalore.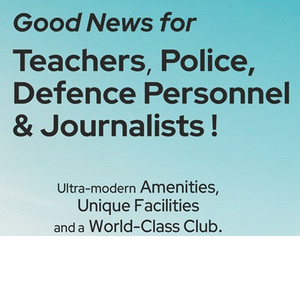 ---
Milagres Cathedral, Kallianpur, Udupi - Parish Bulletin - September 2023 Issue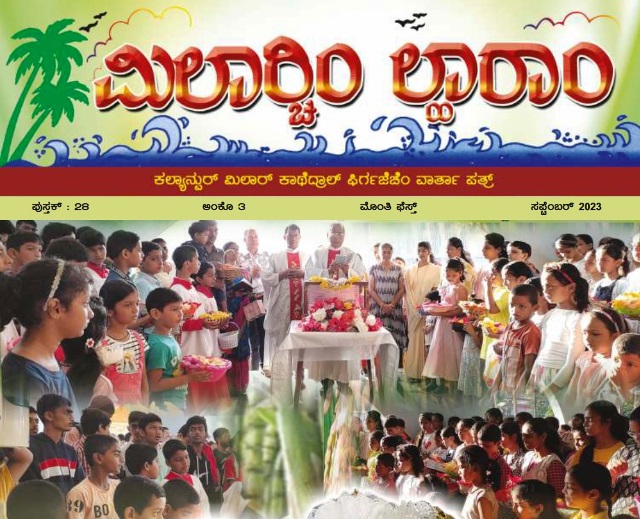 ---
Milagres Cathedral, Kallianpur celebrates Monthi Fest - Flower Showering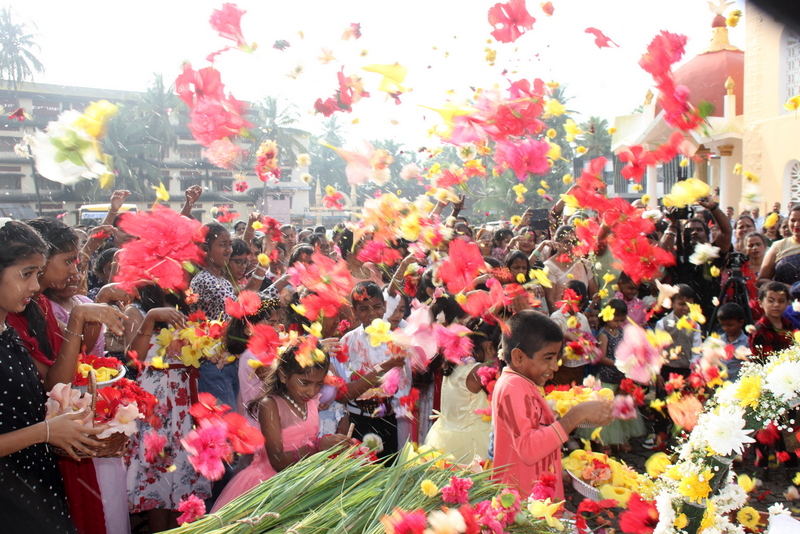 ---
Nativity of Mary | Monthi Feast | ಮೊಂತಿ ಫೆಸ್ತ್ | St. Theresa Church, Kemmannu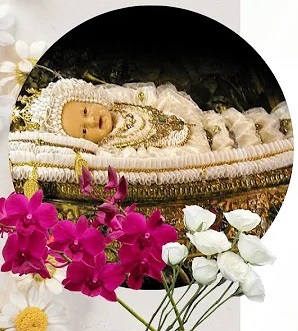 ---
New Management takes over Bannur Mutton, Santhekatte, Kallianpur. Visit us and feel the difference.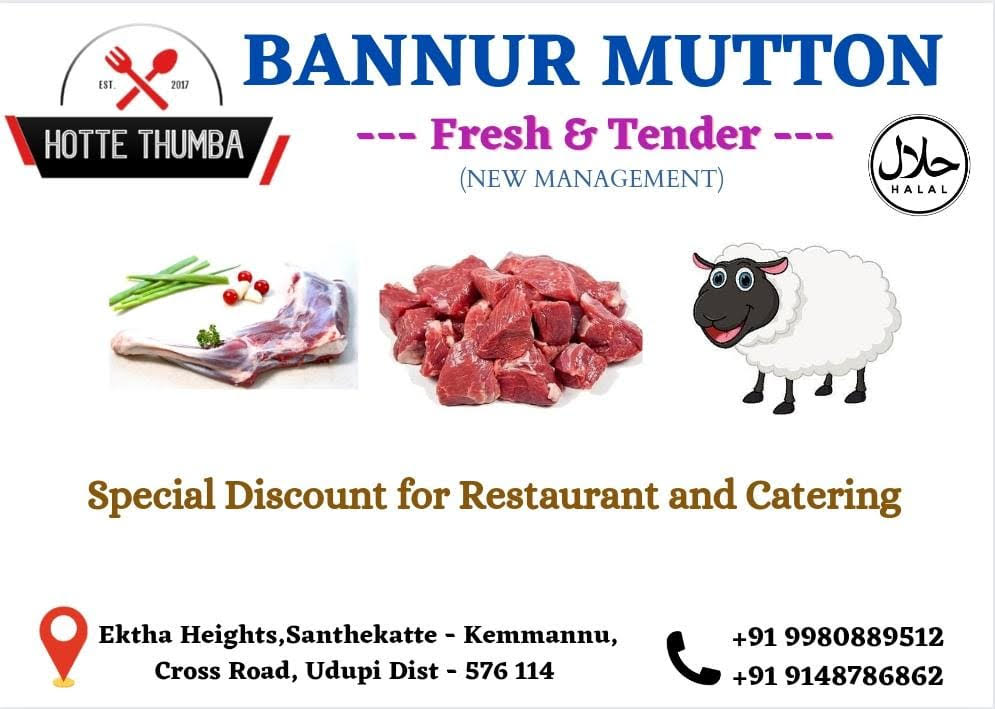 ---
Rozaricho Gaanch June, 2023 Issue from Mount Rosary Church, Kallianpur,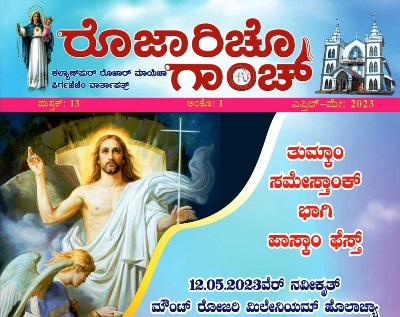 ---
KPL Super League • Cricket | LIVE from Kemmannu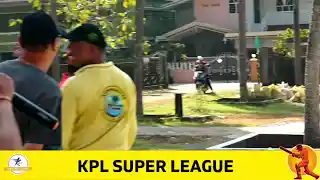 ---
Focus Studio, Near Hotel Kidiyoor, Udupi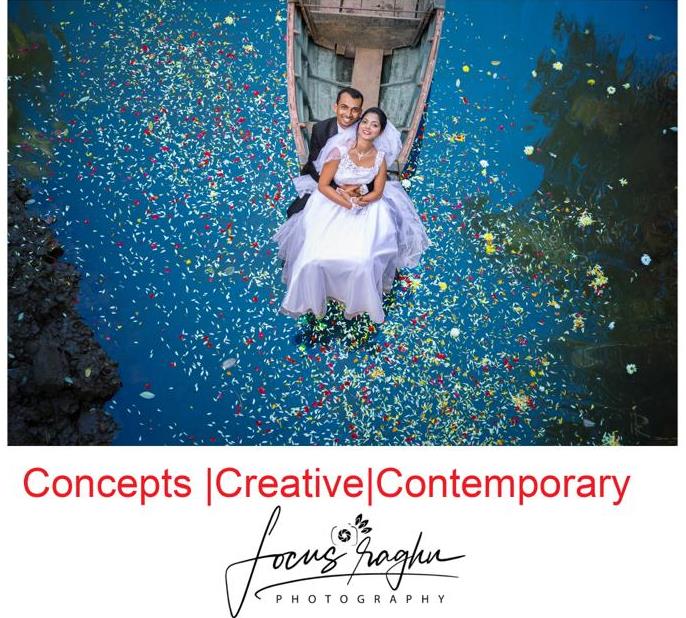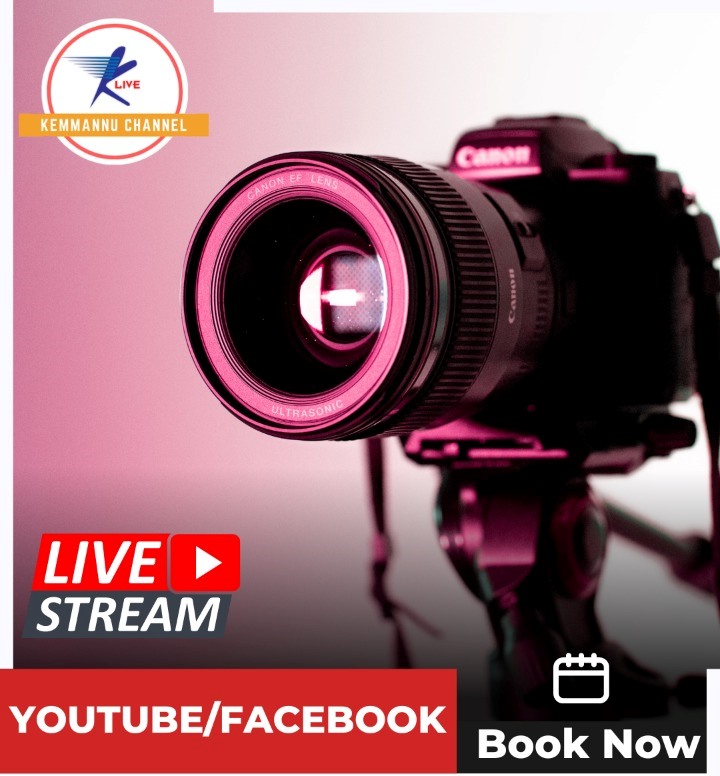 Kemmannu Channel - Ktv Live Stream - To Book - Contact Here

Click here for Kemmannu Knn Facebook Link
Sponsored Albums