The role of Pranab Mukherjee in Afzal Guru's hanging / A perfect day for democracy
The Hindu

In a record of sorts, two convicts have been executed in less than 3 months
The execution of two convicts on charges of terror in less than three months — a record of sorts in recent times — has unwittingly put the spotlight on President Pranab Mukherjee, who took office last July. His quick rejection of the mercy petitions of Ajmal Kasab, the only survivor among the perpetrators of 26/11, and Mohammad Afzal Guru, the main accused in the case of attack on Parliament in 2001, has helped the Congress-led UPA government neutralise its critics who say this is an administration that is soft on terror.
Of course, publicly, through the day, government managers sought to delink the hanging of Afzal Guru from any politics. "Unlike the Bharatiya Janata Party, we don't politicise decisions that pertain to national security," Information and Broadcasting Minister Manish Tewari said, adding, "When you are dealing with a process under criminal jurisprudence, you see that the law is followed rigorously."
Union Minister of State for Home R.P.N. Singh's tone was equally sombre: "This is not a time for politics but calm, restraint and sobriety."
But government sources told The Hindu that their task had been made easier by having a Home Minister — Sushilkumar Shinde — and a President who were agreed on speedy disposal of the Afzal Guru case. They pointed out that A.P.J Abdul Kalam, during his tenure as President, indicated to the then Home Minister Shivraj Patil — shortly after he cleared Dhananjoy Chatterjee's execution in 2004 — his lack of enthusiasm for the death penalty. His successor, Pratibha Patil, commuted as many as 35 death sentences to life imprisonment before she demitted office — and was seen as opposing the death penalty in principle.
Sources close to Mr. Mukherjee take a more nuanced view of his rejection of these two mercy petitions: they say he viewed the two cases differently — while he felt that there were no two views on Kasab's guilt, he was aware that in Afzal Guru's case, there had always been a question mark on the extent of his involvement in the attack on Parliament — and made that distinction in private conversations after the execution of the 26/11 accused last November. However, these sources added, Mr. Mukherjee also believed that the attack on Parliament was an attack on Indian democracy and a message needed to be sent out that such assaults would not be tolerated.
Though Afzal Guru's mercy petition file came to Rashtrapati Bhavan on August 4, 2011 (when Ms. Patil was in office), Mr. Mukherjee, after taking charge, sent the file back on November 15, 2012 to the Home Ministry for a fresh look. The Home Ministry returned the file to the President on January 23 this year, and he sent it back, rejecting the petition, on February 3, paving the way for Saturday's execution.
In short, Mr. Mukherjee did send back the file for reconsideration once. However, he could have sat on the file — as there is no time limit for the President to take a decision.
The Congress line for a while has been that the Supreme Court verdict must be executed. General secretary Digvijay Singh, while articulating this view last year, cited two reasons: that the attack on Parliament was a serious terror attack and that the highest court in the land had handed the death penalty to Afzal Guru.
Repeating that view on Saturday to The Hindu, he said, "Any kind of mercy shown to the perpetrator of a terror attack on Parliament would not have been the right thing to do." To a question on the timing of the hanging, he said, "The timing had to be decided by the government, keeping the ground situation in mind and ensuring that all the reports were ready... the Home Ministry had not recommended the case earlier as it had to consult the State [J&K] government."
Finally, Mr. Singh said, the President took the decision. Could the President not have sat on the file? "Yes, you can't cap the time," Mr. Singh agreed, concluding: "That was his call."
A ministerial source told The Hindu that the timing of the Afzal Guru execution was virtually taken after the execution of Kasab in November 2012: "When we took out Kasab," he said, "it was clear Afzal Guru was in line. After the Kasab hanging, there was no negative fallout in the country. Two, there was a perceptible change in Kashmir — so then the only thing left was to complete the procedural formalities, and convince the President."
With these two executions, government sources said, the Congress-led UPA sent out a signal that it was prepared to take the harshest possible steps to deal with acts of terror. This would also strengthen Mr. Shinde's hands, they added, in dealing with acts of terror committed by Hindu organisations.
Delhi police detain senior journalist after Afzal hanging
In the hours after Afzal Guru's execution, officers from the Special Cell of the Delhi Police detained a senior journalist and locked his young children into the bedroom of his flat before finally releasing him.
Iftikhar Gilani, who works for DNA, is the son-in-law of the Kashmiri separatist leader, Syed Ali Shah Geelani. In 2002, he was arrested by the Special Cell on false charges of violating the Official Secrets Act and held in Tihar jail for several months before the then government of Atal Bihari Vajpayee ordered the police to drop the case.
"I was putting my bag in the car to leave for office around 10-30 a.m. when two persons approached me, asking for [my father-in-law's] house … I told them he lives in another block at which one of them requested me to accompany them. On the way, they told me they are from the Delhi Police Special Cell. When we reached there, I saw a large number of men in plainclothes. As I started to leave after pointing towards the flat, they grabbed me and virtually dragged me to the first floor," said Mr. Gilani.
"After 15 minutes, I saw they were escorting my wife also to this flat. I got worried, my school-going children were alone in my house. I repeatedly asked them why they are detaining me. All the time, they were quite rude, threatening and warning me of dire consequences… After five hours, an officer type person came and shouted my name and then announced, 'You are free and you can leave this house' … When I reached my home, some 7-8 unknown people were there in the drawing room and living room and they had kept my children locked in the bedroom… [They] were terrified.''
Though Iftikhar Gilani, Syd Ali Shah Geelani and the Hurriyat leader, Mirwaiz Umer Farooq, were all kept under detention, the Delhi Police deny any such step was taken.
"I have no issues with what the Government wants to do to maintain law and order," Iftikhar Gilani said. "Though Mr. Geelani is my father-in-law, I have repeatedly said I have nothing to do with his politics. I owe my living to journalism for the past two decades in Delhi. It was ridiculous on the part of the authorities to behave like this. I am so scared. I have tried my best to raise my children in an atmosphere of peace and compassion. I have no idea what I should do to prove myself as a peace loving and law abiding citizen," said Mr. Gilani.
A perfect day for democracy - Arundhati Roy
Wasn't it? Yesterday I mean. Spring announced itself in Delhi. The sun was out, and the Law took its Course. Just before breakfast, Afzal Guru, prime accused in the 2001 Parliament Attack was secretly hanged, and his body was interred in Tihar Jail. Was he buried next to Maqbool Butt? (The other Kashmiri who was hanged in Tihar in 1984. Kashmiris will mark that anniversary tomorrow.) Afzal's wife and son were not informed. "The Authorities intimated the family through Speed Post and Registered Post," the Home Secretary told the press, "the Director General of J&K Police has been told to check whether they got it or not." No big deal, they're only the family of a Kashmiri terrorist.
In a moment of rare unity the Nation, or at least its major political parties, the Congress, the BJP and the CPM came together as one (barring a few squabbles about 'delay' and 'timing') to celebrate the triumph of the Rule of Law. The Conscience of the Nation, which broadcasts live from TV studios these days, unleashed its collective intellect on us — the usual cocktail of papal passion and a delicate grip on facts. Even though the man was dead and gone, like cowards that hunt in packs, they seemed to need each other to keep their courage up. Perhaps because deep inside themselves they know that they all colluded to do something terribly wrong.
What are the facts?
On the 13th of December 2001 five armed men drove through the gates of the Parliament House in a white Ambassador fitted out with an Improvised Explosive Device. When they were challenged they jumped out of the car and opened fire. They killed eight security personnel and a gardener. In the gun battle that followed, all five attackers were killed. In one of the many versions of confessions he made in police custody, Afzal Guru identified the men as Mohammed, Rana, Raja, Hamza and Haider. That's all we know about them even today. L.K. Advani, the then Home Minister, said they 'looked like Pakistanis.' (He should know what Pakistanis look like right? Being a Sindhi himself.) Based only on Afzal's confession (which the Supreme Court subsequently set aside citing 'lapses' and 'violations of procedural safeguards') the Government of India recalled its Ambassador from Pakistan and mobilised half a million soldiers to the Pakistan border. There was talk of nuclear war. Foreign embassies issued Travel Advisories and evacuated their staff from Delhi. The standoff lasted for months and cost India thousands of crores.
On the 14th of December 2001 the Delhi Police Special Cell claimed it had cracked the case. On the 15th of December it arrested the 'master mind' Professor S.A.R Geelani in Delhi and Showkat Guru and Afzal Guru in a fruit market in Srinagar. Subsequently they arrested Afsan Guru, Showkat's wife. The media enthusiastically disseminated the Special Cell's version. These were some of the headlines: 'DU Lecturer was Terror Plan Hub', 'Varsity Don Guided Fidayeen', 'Don Lectured on Terror in Free Time.' Zee TV broadcast a 'docudrama' called December 13th , a recreation that claimed to be the 'Truth Based on the Police Charge Sheet.' (If the police version is the truth, then why have courts?) Then Prime Minister Vajpayee and L.K. Advani publicly appreciated the film. The Supreme Court refused to stay the screening saying that the media would not influence judges. The film was broadcast only a few days before the fast track court sentenced Afzal, Showkat and Geelani to death. Subsequently the High Court acquitted the 'mastermind', Professor S.A.R Geelani, and Afsan Guru. The Supreme Court upheld the acquittal. But in its 5th August 2005 judgment it gave Mohammed Afzal three life sentences and a double death sentence.
Contrary to the lies that have been put about by some senior journalists who would have known better, Afzal Guru was not one of "the terrorists who stormed Parliament House on December 13th 2001" nor was he among those who "opened fire on security personnel, apparently killing three of the six who died." (That was the BJP Rajya Sabha MP, Chandan Mitra, in The Pioneer, October 7th 2006). Even the police charge sheet does not accuse him of that. The Supreme Court judgment says the evidence is circumstantial: "As is the case with most conspiracies, there is and could be no direct evidence amounting to criminal conspiracy." But then it goes on to say: "The incident, which resulted in heavy casualties had shaken the entire nation, and the collective conscience of society will only be satisfied if capital punishment is awarded to the offender."
Who crafted our collective conscience on the Parliament Attack case? Could it have been the facts we gleaned from the papers? The films we saw on TV?
There are those who will argue that the very fact that the courts acquitted S.A.R Geelani and convicted Afzal proves that the trial was free and fair. Was it?
The trial in the fast-track court began in May 2002. The world was still convulsed by post 9/11 frenzy. The US government was gloating prematurely over its 'victory' in Afghanistan. The Gujarat pogrom was ongoing. And in the Parliament Attack case, the Law was indeed taking its own course. At the most crucial stage of a criminal case, when evidence is presented, when witnesses are cross-examined, when the foundations of the argument are laid — in the High Court and the Supreme Court you can only argue points of law, you cannot introduce new evidence — Afzal Guru, locked in a high security solitary cell, had no lawyer. The court-appointed junior lawyer did not visit his client even once in jail, he did not summon any witnesses in Afzal's defence and did not cross examine the prosecution witnesses. The judge expressed his inability to do anything about the situation.
Even still, from the word go, the case fell apart. A few examples out of many:
How did the police get to Afzal? They said that S.A.R Geelani led them to him. But the court records show that the message to arrest Afzal went out before they picked up Geelani. The High Court called this a 'material contradiction' but left it at that.
The two most incriminating pieces of evidence against Afzal were a cellphone and a laptop confiscated at the time of arrest. The Arrest Memos were signed by Bismillah, Geelani's brother, in Delhi. The Seizure Memos were signed by two men of the J&K Police, one of them an old tormentor from Afzal's past as a surrendered 'militant'. The computer and cellphone were not sealed, as evidence is required to be. During the trial it emerged that the hard disc of the laptop had been accessed after the arrest. It only contained the fake home ministry passes and the fake identity cards that the terrorists used to access Parliament. And a Zee TV video clip of Parliament House. So according to the police, Afzal had deleted all the information except the most incriminating bits, and he was speeding off to hand it over to Ghazi Baba, who the charge sheet described as the Chief of Operations.
A witness for the prosecution, Kamal Kishore, identified Afzal and told the court he had sold him the crucial SIM card that connected all the accused in the case to each other on the 4th of December 2001. But the prosecution's own call records showed that the SIM was actually operational from November 6th 2001.
It goes on and on, this pile up of lies and fabricated evidence. The courts note them, but for their pains the police get no more than a gentle rap on their knuckles. Nothing more.
Then there's the back story. Like most surrendered militants Afzal was easy meat in Kashmir — a victim of torture, blackmail, extortion. In the larger scheme of things he was a nobody. Anyone who was really interested in solving the mystery of the Parliament Attack would have followed the dense trail of evidence that was on offer. No one did, thereby ensuring that the real authors of conspiracy will remain unidentified and uninvestigated.
But now that Afzal Guru has been hanged, I hope our collective conscience has been satisfied. Or is our cup of blood still only half full?
Afzal Guru hanging: curfew continues in J&K
Curfew continued in Kashmir for the second day on Sunday following the hanging of Parliament attack convict Mohammad Afzal Guru in Delhi's Tihar jail.
The restrictions on the movement of people in the Valley were tightened this morning as there were many violations of the curfew on Saturday, official sources said.
At least 36 people, including 23 policemen, were injured in clashes between protesters and law enforcing agencies across the Valley after Guru's hanging yesterday.
The sources said heavy deployment of police and paramilitary CRPF remained in place in all vulnerable areas of the Valley to maintain law and order.
Deployment of security forces has been strengthened in areas where protests took place yesterday, they said.
Meanwhile, mobile internet services remained down for the second day as a precautionary measure and news channels were also not being aired by cable TV operators. Newspapers also failed to hit stands this morning due to the
In Tihar graveyard, a grim reminder of history
Afzal Guru buried next to Maqbool Bhat, icon of secessionist movement in Kashmir
Mohammad Afzal Guru, executed on Saturday for his role in the 2001 jihadist plot to storm Parliament, has been buried in a prison graveyard which houses the body of Maqbool Bhat - revered by two generations of Kashmiri secessionists as the most authentic voice of the State's secessionist movement.
Bhat was hanged at Tihar jail on February 11, 1984 — 29 years, almost to the date of Guru's execution. For two decades and more, the anniversary of Bhat's execution has been among the biggest events on Kashmir's secessionist political calendar, commemorative protest marches and strikes. Some believe Guru, like Bhat, will become a rallying point for the secessionist movement, drawing a new generation of young people to join the cause.
Yet, Bhat was little known at the time of his hanging — an event mostly ignored in the State. Mohammad Abdullah Raja, owner of a news agency in Srinagar, recalled placing a special order for the India Today issue before Bhat's death which dealt with the hanging. "It didn't sell like hot cakes," Mr. Raja's son Farooq said. There was no strike or violence in Kashmir when Bhat was hanged. A call for protest by the People's Conference leader Abdul Gani Lone — himself later killed by jihadists — was largely ignored.
Bhat's journey to becoming the best-known martyr of the Kashmiri secessionist movement began in June, 1966. That month, the newly-formed National Liberation Front (NLF), headquartered in Pakistan-administered Kashmir's Muzaffarabad, launched Bhat across what is now called the Line of Control (LoC). His comrades, former Pakistan army soldier Major Amanullah, Subedar Kala Khan and Subedar Habibullah Bhat, were to conduct military operations; Bhat was tasked with recruiting cadre.
Less than eight weeks later, though, the group was detected by the police. Amar Chand, a police officer, was killed in the shootout that followed. In August, 1968, a Srinagar court sentenced Bhat to death; Kala Khan was given life imprisonment.
In December, 1968, though, Bhat and two fellow prisoners tunnelled their way out of Srinagar Central Jail, and made their way back to Pakistan-occupied Kashmir.
To the astonishment of the would-be heroes, though, Pakistan's military greeted their arrival with deep suspicion. The men were interrogated on suspicion of being 'Indian agents'. Scholar Ajit Bhattacharjea has asserted that Bhat was in fact a "colourful double agent". From the Jammu Kashmir Liberation Front (JKLF) again, Guru, interestingly, had briefly been an informer for the Jammu and Kashmir Police's counter-terrorism division, the Special Operations Group.
Eventually, however, Bhat managed to get himself out of jail. In May, 1976, he again crossed the LoC. His first operation, a bank robbery in Langet, Kupwara, intended to raise funds, went badly wrong. A bank manager was killed and Bhat was arrested. He was to receive a second death term for this killing. This time, he was held in New Delhi's Tihar jail.
In the years that followed, most of Bhat's Muzaffarabad-based comrades moved to the United Kingdom. There, in February 1983, the group kidnapped India's assistant High Commissioner, Ravindra Mhatre, in Birmingham, seeking their incarcerated comrade's freedom. Mr. Mhatre's body was discovered on February 5, on a farm in Leicestershire — shot, according to one of the participant's account, in a moment of panic.
Prime Minister Indira Gandhi responded by promptly executing Bhat. Two of the NLF kidnappers were found guilty by a British court of having carried out Mr. Mhatre's execution, and received life sentences in February, 1985. The third, Mohammad Aslam, succeeded in evading the authorities until July, 2003, when he was detained in the U.S.A.
From 1987, as the secessionist movement in Jammu and Kashmir gathered momentum — partly due to the rigging of elections by the Congress-National Conference alliance — Bhat's political heirs finally began getting a hearing. The anniversary of his execution began to draw some public support.
Neelkanth Ganjoo, the judge who first convicted Bhat, was shot dead by JKLF terrorists in 1990 - among the first victims of violence that would claim tens of thousands of lives over the next two decades.
Afzal Guru: A chronology of events
Parliament attack convict Mohammed Afzal Guru was hanged on Saturday at the Tihar Jail. Following is the chronology of events leading to the Jaish-e-Mohammad terrorist's execution:
December 13, 2001: Five terrorists enter Parliament complex and open indiscriminate fire, killing nine people and injuring over 15.
December 15, 2001: Delhi Police pick up Afzal Guru, a member of terrorist outfit Jaish-e-Muhammad (JeM), from Jammu and Kashmir. S.A.R Geelani of Delhi University's Zakir Hussain College picked up for questioning and later arrested. Two others — Afsan Guru and her husband Shaukat Hussain Guru — were picked up later.
December 29, 2001: Afzal Guru sent to 10-day police remand.
June 4, 2002: Charges are framed against four people — Afzal Guru, Geelani, Shaukat Hussain Guru, Afsan Guru and Geelani.
December 18, 2002: Death sentence given to Geelani, Shaukat Hussain Guru and Afzal Guru, while Afsan Guru is let off.
August 30, 2003: Jaish-e-Muhammad leader Ghazi Baba, prime accused in the attack, is killed in an encounter with the Border Security Force (BSF) in Srinagar. Three more militants along with him are also killed in the 10-hour encounter.
October 29, 2003: Geelani acquitted in the case.
August 4, 2005: The Supreme Court, while confirming the death sentence of Afzal Guru, commutes Shaukat Hussain Guru's death sentence to 10 years of rigorous imprisonment.
September 26, 2006: Delhi court orders Afzal Guru to be hanged.
October 3, 2006: Afzal Guru's wife Tabasum Guru files a mercy petition with then President A.P.J. Abdul Kalam.
January 12, 2007: The Supreme Court dismisses Afzal Guru's plea seeking review of his death sentence, saying "there is no merit" in it.
May 19, 2010: Delhi government rejects Afzal Guru's mercy petition; endorses capital punishment awarded to him by the Supreme Court.
December 30, 2010: Shaukat Hussain Guru released from Tihar Jail.
December 10, 2012: Home Minister Sushilkumar Shinde says he would examine Afzal Guru's file after Parliament's Winter session concludes on December 22.
February 3, 2013: President Pranab Mukherjee rejects Afzal Guru's mercy petition
February 9, 2013: Afzal Guru hanged in Tihar Jail.
Also read: Editorial - Dec.18, 2002: The Parliament Attack Case
News Analysis: Few straight answers yet
Editorial - Dec 20, 2002: The death sentences
Editorial - Oct 31, 2003: Justice done
Editorial - Aug 06, 2005: Just acquittal, unjust suspicion
Editorial - Oct 09, 2006: Clemency — for the right reasons
---
Watch Full Video:Inauguration Udupi of Diocese
View More
---
Veez Konkani Issue # 140

---
Milarchi Lara - Bulletin Issue July 2020.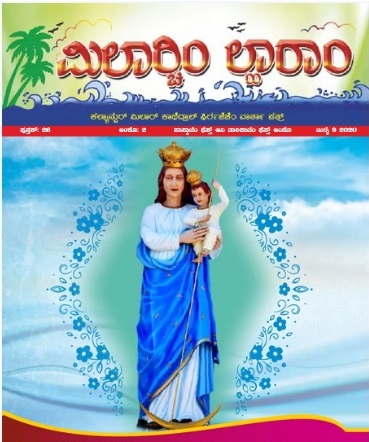 ---
Cut down your medical expenses. With Manipal Arogya Card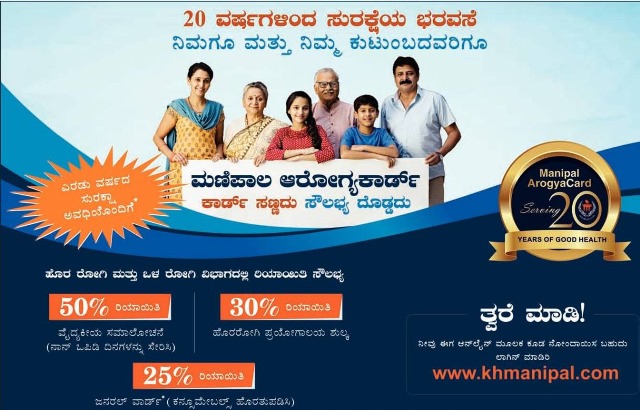 ---
Contact for Masks, Sanitizers, PPE kits and More..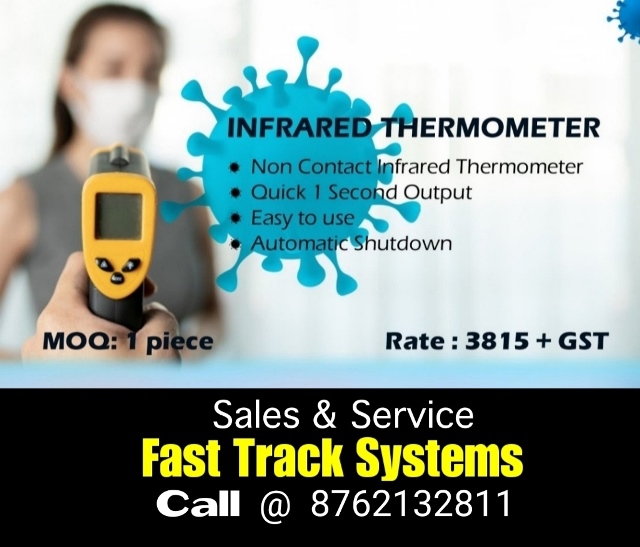 ---
Choice Furniture vast household showroom opens at Santhekatte, Kallianpur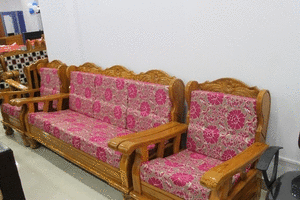 ---
Focus Studio, Near Hotel Kidiyoor, Udupi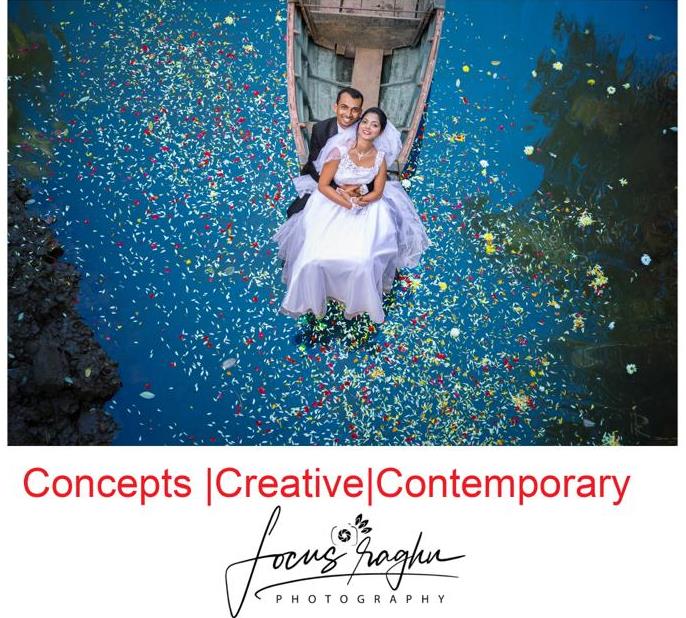 ---
Canara Beach Restaurant, Hoode/Bengre, Udupi.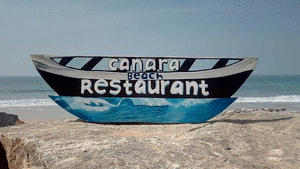 ---
Delite Catering, Santhekatte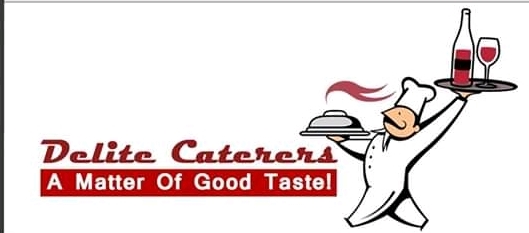 ---
Welcome to Thonse Naturecure Hospital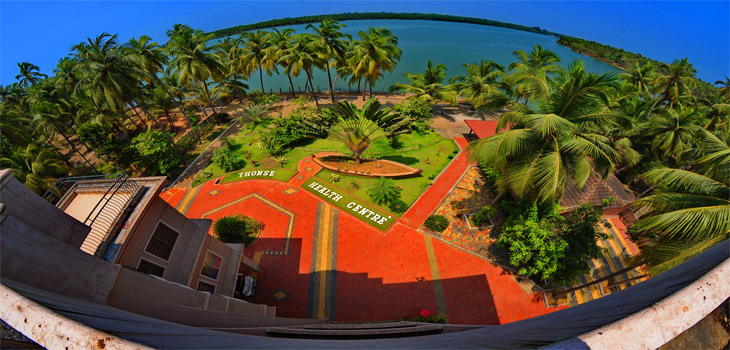 ---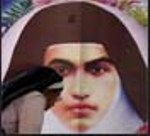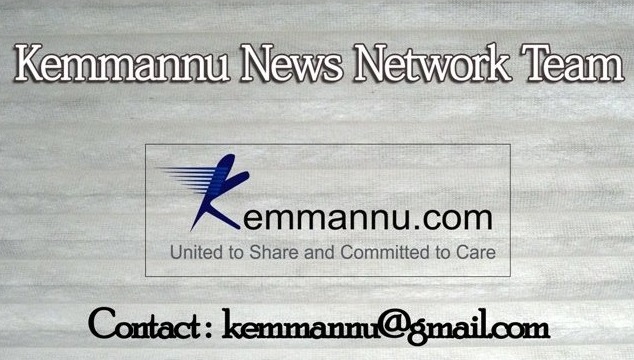 Website Maintenance

Click here for Kemmannu Knn Facebook Link
Sponsored Albums