Li terms his India visit as 'successful'
Media Sources

Buoyed by the positive vibes from his India trip, Chinese Premier Li Keqiang has termed the visit as "successful", saying he "felt at home" during talks with his counterpart Manmohan Singh, the state media said today.


"A successful start is halfway to final success," state-run China Daily quoted him as saying about the first leg of his nine-day foreign to India, Pakistan, Switzerland and Germany.

Li, 57, is due to visit Pakistan tomorrow.

Terming his talks with Prime Minister Singh as "deep, friendly and frank", Li said, "It made me feel like I was at home. I really appreciate his (Singh's) arrangements," the paper quoted Li as saying about his maiden official visit, 27 years after he toured the country as a youth leader.

"The Indian officials confided to their Chinese counterparts that they are fascinated by Li's sincerity, pragmatism and humour," it said.

His India tour, the first he undertook after becoming Premier in March, was regarded as the most challenging specially due to the border row, the commentary said.

"Despite China and India's arguments about territory issues and trade imbalances, Premier Li Keqiang's stop in India during his first overseas trip since he took the office has undoubtedly sent a positive and friendly signal," a commentary in the state-run China Daily here said.

"In response, Li was warmly accepted by his Indian counterpart as well as the Indian people. His visit has been prominent in the headlines of all the country's major newspapers," it said.

Also in its second editorial on Li's visit in as many days, the paper said his visit will create a new chapter in Sino-India relations.

"That Li chose New Delhi as the first leg of his first overseas trip as China's head of government is a strong signal to the outside world that Beijing attaches great importance to its interaction with India," it said.

"The two largest emerging economies and the two biggest, and largely untapped, markets, have everything to gain if they continue to enhance mutual trust as well as deepen pragmatic cooperation," it said.

"Li's visit should drive home the message that both Beijing and New Delhi are making concrete steps in this direction, which is a blessing to the two neighbours and the region at large," it said.

Li and his Indian counterpart have agreed to jointly develop large-scale cooperation projects, and called for establishing an economic corridor among China, India, Myanmar and Bangladesh.

The initiatives indicate China and India are determined to broaden and deepen their common interests and tap into the potential of each other's economy, it said.
"The renewed push for solving the border issue shows the two countries' resolve to properly manage their differences," it said.

"Beijing and New Delhi, with rising clout in regional and world affairs, have good reasons to better coordinate their stances on the multilateral level. With both sides committed to deepening their strategic cooperative partnership, the much-hyped 'dragon-elephant' rivalry looks set to be replaced with a more harmonious dance of the dragon and elephant," it said.
US shouldn't be jealous with China, India ties: Daily
The visit of Premier Li Keqiang to India will promote a strategic partnership, but the US should not become jealous since Beijing and New Delhi do not want to be its enemy, a state-run daily said Tuesday.

"Li Keqiang's India visit will promote the two countries strategic partnership to a large extent.
"But the United States should not be jealous, because China and India do not want to be its enemy; they just hope to cooperate with it," said an article in People's Daily.
Li Keqiang is on his first overseas trip after taking over as premier in March. The first leg of the trip took him to India.
The daily said that the world pays great attention to Li's first visit to India.
"Together with Xi Jinping's Russia visit, it is believed that China's efforts in the new diplomatic situation will promote new patterns of relationship between great powers," it said.
The daily said that the development and cooperation between China and India has "good foundation, comforting to the times".

It said the speed of economic development in the two countries has drawn international attention.
"Even the United States cannot ignore China and India's influence in international affairs. The two highly complementary economies are quickly developing their economic and trade cooperation," it added.
The article pointed out that China has been adhering to an independent foreign policy of peace; India has been pursuing the nonalignment policy. "The purpose of the both countries is to safeguard sovereignty and independence."

Both countries hold "consistent or similar views on the main issues of the world; they are in favour of practicing democracy in international relations and advocate promoting world multipolarization and abiding by international code, which are supreme values in today's world".

It admitted that because of the boundary problems between the two countries, "some conflicts do exist between them".

"But the leaders of the two countries have not been misled by American and Japanese right wing forces...India will not harm the relationship with China just for the sake of realizing certain countries' strategic interests," the daily added.
India, China have wisdom to address bounday issue: Li
Chinese Premier Li Keqiang today said India and China have the "wisdom" to find mutually acceptable solution to the boundary problem and the two countries have not shied away from addressing the vexed issue.

Li also said China will support its enterprises to increase investments in India and help Indian products have access to Chinese market as he supported a favourable trade balance in a bid to decrease mounting bilateral trade deficit. The trade imbalance is currently around USD 30 billion.

A day after two rounds of talks with Prime Minister Manmohan Singh here, Li said China has the intention to "sincerely" resolving the pending issues, including that of cross-border rivers, and favoured increased bilateral relations between the "two big neighbours".

Supporing a favourable trade balance and seeking to decrease trade deficit between
India and China, he said Beijing will support Chinese enterprises to increase investments in India and help Indian products have access to Chinese market.

Addressing the Indian industry at a function organised by FICCI here, the Chinese premier said cooperation between the "two big neighbours" will lead to a "new paradigm" of cooperation.
"India and China have not shied away from addressing boundary question, have wisdom to find a fair and mutually acceptable solution...We have been able to put all issues on the table," he said.

He also quoted a Chinese proverb -- a distant relative may not be useful as a near neighbour -- to emphasise on the relations between the two neighbours.

Invoking ancient relations between the two, he said, "we will be able to take the bilateral relations to new highs. We have launched a new agenda...taking India-China relations to a new starting point for further growth," he said.

"We are one-third of world's total population and our interactions attract the world. Without doubt, China-India relations are most important global relations," he said.

Stressing on the need for increased people-to-people interaction between India and China, Li declared 2014 as the year of exchanges between the two nations "so as to boost our understanding and friendship".

Li favoured peace and stability in the South-East Asia region and hoped the "relevant issues" will be resolved soon.

"We have also discussed issues of regional security. We hope there is peace and stability in South Asia and a stable South-East Asia is consistent with China's interests," he said adding that Beijing will always be a "strong defender" of world peace.

On India-China trade relations, Li said it is imperative for the two countries to maintain a "dynamic trade balance".

"India and China are huge markets with huge potentials...we will support Chinese enterprises to increase investments in India and help Indian products have access to Chinese market," he said.

While striving to realise the trade turnover target of USD 100 billion by 2015, the two countries agreed to take measures to address the issue of trade imbalance. These include cooperation on pharmaceutical supervision including registration, stronger links between Chinese enterprises and Indian IT industry, and completion of phytosanitary negotiations on agro-products, the joint statement said.

In 2012, bilateral trade was USD 66 billion, a decline over the USD 74 billion in 2011.
The two countries have set a target of USD 100 billion by 2015 for bilateral trade.

India faces a growing trade deficit vis-a-vis China. By end 2011, India's trade deficit was USD 27 billion. According to Chinese trade figures released in January 2013, the figure rose to USD 29 billion by 2012.

Li said peaceful co-existence between India and China will be of global significance
and they should seek cooperation from not afar but closely.

The cooperation between the two countries will induct a "new dynamism" in its relations, he said.

Noting that China is still a developing country, he said, "I want the voice of developing countries to be stronger. China and India are linked to each other through natural boundaries. Our friendly relations date back to ancient time."
A handshake across the Himalayas

China and India are destined to be together. They should work hand in hand if Asia is to become the anchor of world peace
We live in an age of change, but there are always certain things that are enduring, forever refreshing and attractive. India is such a nation, at once old and young. I will be leading a Chinese government delegation to India, the first country I will visit as the Premier of China. I am very much looking forward to it and hope to make some concrete contribution to deepening the friendship and promoting cooperation in various areas between China and India.
Pillars of civilisation
Both China and India have a long and great history that goes back thousands of years. The Chinese and Indian civilisations are among the oldest of human civilisation. They represent the two pillars of the civilisation of the East. The towering Himalayas have not prevented them from mutual attraction and illumination. Fahien and Huen Tsang, two eminent Chinese monks of the Jin and Tang dynasties respectively, and Bodhidharma of ancient India all made outstanding contribution to religious and cultural exchanges between China and India. In my student days, I already had a strong interest in India. I was impressed by the memorable poetic lines and the deep philosophical insights of Rabindranath Tagore, the famed "sage poet", and moved by his profound friendship with the leading Chinese authors of his day. There was a Chinese Indologist at my alma mater, Peking University, with whom I was well acquainted. He spent his whole life studying and teaching ancient Indian culture and in recognition of his contribution, he was awarded the Padma Bhushan. Indeed, from generation to generation, our two cultures have learned and benefited from each other through exchanges and, as a result, they have both flourished with the passage of time.
When I first visited India 27 years ago, I was struck by her warm sunshine, brilliant colours, beautiful arts, hard-working and talented people and amazing splendour and diversity. As far as I know, the India of the 21st century is taking a fast track of innovation-driven development. Bangalore, the "Silicon Valley of South Asia", is home to about 1/3 of IT talents in India; it is not only the ICT centre of India, but also a hub of software services in Asia. India's manufacturing sector has also moved forward. Tata Motors ranks among the world's top five manufacturers of commercial vehicles, and Tata Global Beverages is the world's second-largest producer of tea. I have read that Steve Jobs, the late CEO of Apple, had travelled to India with no other purpose than to learn yoga and meditation. It is believed that this gave him many inspirations and resolve for innovation. Now, a growing number of Chinese youth are backpacking across your country, intent on discovering and appreciating India's magnificent culture and retracing the footsteps of history.
China and India, two big Asian countries living next door to each other, are destined to be together.
Since modern times, our destinies have been more closely tied than ever. Our peoples sympathised with, supported and helped each other in their quest for national independence and liberation, leaving behind a trail of touching stories. Afterwards, our two countries jointly initiated the Five Principles of Peaceful Coexistence, which have become the important basic norms underpinning the new type of international relations that we both seek. Our two countries have worked shoulder to shoulder to uphold the rights and interests of developing countries, giving lasting traction to South-South cooperation.
Today, the handshake across the Himalayas is even stronger. Facing the same task of boosting the economy, improving people's living standards and reviving the nation, both countries need a peaceful and tranquil neighbourhood and external environment and wish to achieve win-win results through dialogue and cooperation. India, a strong Asian nation and a major country with global influence, is playing an increasingly important role in international affairs. India, a BRICS member with robust economic growth, is playing a significant role for peace and prosperity in South Asia and in the Asia Pacific in general. China is happy to see the growth momentum of India and ready to expand and upgrade Sino-Indian cooperation to the benefit of all-round economic and social development in both countries.
There is no denying that China and India still have between them some difficult issues left over from history. But the rich historical experience and the broad vision, which are common qualities of big countries, serve as the basis for China and India to take a long-term view and live in amity with each other. With joint efforts in the past few years, the two sides have gradually found a way to maintain peace and tranquillity in the disputed border areas, and have learned to deal with the situation in a reasonable and mature manner. Both agree that the common interests between China and India far outweigh their differences and that the two countries should enhance mutual trust rather than increasing mutual suspicion. I believe that as long as we draw on wisdom and strength on our way forward, there will be no obstacle that we cannot overcome. As long as we face the problems squarely and talk to each other with sincerity, we will eventually find proper solutions.
Seven necessities
China is a big country that is growing and peace-loving. What we Chinese value most are "Do not do unto others what you do not want others to do unto you" and the philosophy that stresses the importance of good faith and making friends with neighbours. China is more developed than before, but it remains a developing country. Even if China becomes strong one day, it will never embark on the doomed path of seeking hegemony. We suffered immensely from foreign bullying, wars and chaos and know so well that the same tragedy should not be allowed to happen to anyone ever again.
China has a long way to go to achieve modernisation. To successfully manage a populous big country like China, the top priority is to ensure the supply of seven daily necessities, namely firewood, rice, cooking oil, salt, soy sauce, vinegar and tea. In other words, we have to address the most immediate concern of our people in everyday life. The Chinese people want better education, more stable employment, more reliable social security, more comfortable housing, more colourful cultural life and national stability and prosperity. It is not easy to deliver all those to our people and modernise the country. We must focus on self-development and that calls for a peaceful international environment. We need to live with our neighbours in harmony and make friends in the world. To pursue a path of peaceful development is the unwavering commitment and firm action of the Chinese people.
Continuous reform
China owes its rapid growth to continuous reform as well as external cooperation. Interdependence is a defining feature in state-to-state relations in this era of globalisation. China is a beneficiary and a defender of the existing international order and system and stands ready to work with India and other countries to advance reform of the system. China will undertake international obligations commensurate with its national strength. We stand ready to embrace the world with a more open mind and hope that the world will view China with a calm frame of mind.
Both China and India are big countries in size and in population. Together, the populations of our two countries exceed 2.5 billion and account for nearly 40 per cent of the world's total. We are viewed as the two most important emerging markets. However, our bilateral trade volume was less than $70 billion last year. This is incompatible with the strength and status of our two countries, but it also points to the huge potential for expanding and upgrading our bilateral trade and business cooperation. This is an issue that the two sides must work to resolve together.
The world looks to Asia to be the engine driving the global economy. This would be impossible without the two powerhouses of China and India. Our two countries need to work hand in hand if Asia is to become the anchor of world peace. An Asian century that people expect would not come if China and India, the two most populous countries in the world, failed to live in harmony and achieve common development. Asia's future hinges on China and India. If China and India live in harmony and prosper together, and if our two markets converge, it will be a true blessing for Asia and the world at large. China's development promises opportunities for India, and India's development promises opportunities for China. Our common development will benefit people of the two countries and offer the world more and better opportunities.
(Li Keqiang is Premier of the People's Republic of China)
----------------------------------------------------------------------------------------------------------------------------------------
How the world looks from India
Indians are anxious about Chinese policies and capabilities, but a new survey finds as many prefer partnering Beijing as those who favour joining hands with other countries to contain it
The Government of India may have rolled out the red carpet for Chinese Premier Li Keqiang, who arrived in New Delhi yesterday, but popular opinion in India is deeply sceptical of Chinese ambitions in Asia and its policy towards India. This is the clear verdict of arguably the most comprehensive survey of Indian public opinion in recent years. But while there is great warmth for the United States, and discomfort at China's rise, the percentage of Indians who believe India should cooperate with China at the global level equals those who support plans to contain China. India Poll 2013, the findings of which are being released today, was carried out late last year, much before last month's incursion by Chinese troops in Ladakh.
Predictably, there continues to be deep concern within India about possible terrorist attacks from Pakistan as well as the motives of the Pakistan Army, but a courageous, reconciliatory move towards Islamabad by the Indian Prime Minister would invite widespread domestic support.
India Poll 2013: Facing the Future is a survey of opinion of 1,233 adults, a representative cross-section of Indians from all sectors of society; interviews were conducted face-to-face in India between August 30 and October 15, 2012. The poll was commissioned by the Australia India Institute at the University of Melbourne and the Lowy Institute for International Policy, and the fieldwork conducted by a reputable international polling company.
China and threat factors
Not surprisingly, Indians see Pakistan and China as the biggest foreign threats to their nation. Only nine per cent of Indians believe China does not pose a threat, while 84 per cent believe it does, with 60 per cent identifying it as a major threat. Seventy per cent of the respondents agreed that China's aim is to dominate Asia. The responses were roughly equal, however, between those who believed that India should join with other countries to limit China's influence (65 per cent), and those who believed India should cooperate with China to play a leading role in the world together (64 per cent). In fact, some Indians clearly hold both views at once, an interesting sign of the tensions or indeed duality within Indian foreign policy expectations.
From all those who had identified China as a threat, over 80 per cent agreed that threat was for the following reasons: China possesses nuclear weapons, it was competing with India for resources in other countries, it was strengthening its relations with other countries in the Indian Ocean Region, and it was claiming sovereignty on parts of India's territory. Only a slightly smaller number believed that the threat was because of China's stronger military, its bigger economy, its military assistance to Pakistan, and because it does not "show respect" to India.
On a scale
This does not mean, however, that Indians do not want better relations with China; 63 per cent of the respondents want bilateral ties to be stronger. On a scale of 0 to 100, in terms of feelings towards a country (with 100 meaning very warm, and 0 very cold) of the 22 countries listed, China ranked right in the middle along with Brazil, at 44 degrees; the United States, Singapore, Japan, Australia, France, Nepal, Russia, Great Britain, Sri Lanka and South Africa ranked higher.
While the findings may suggest a schizophrenic Indian attitude towards China, the message is relatively straightforward. Indians are deeply apprehensive about what they perceive as China's assertive or even aggressive attitude towards India, fearful of its policies in the region and anxious of its growing capabilities. And yet, while Indians generally hope that relations with China will become better and with little ill feeling towards the Chinese people, there is a lack of clarity on how India should respond to a Rising China. Should India partner with China to create a united front among Asia's rising giants, if possible? Or be part of a balancing coalition to ensure that China's rise remains peaceful and not destabilising at a time when there are widespread concerns that Beijing is aspiring for a dominant role in Asia? It is this policy dilemma which New Delhi needs to resolve. Likewise, Chinese diplomacy clearly faces a major challenge in terms of Indian public perceptions.
Pakistan
On Pakistan, the findings are along predictable lines, but with a significant counter-intuitive finding. Ninety-four per cent of Indians believe Pakistan is a threat, of which 78 per cent consider it a major threat. Of all those who identified Pakistan as a threat, over 90 per cent did so because of the possibility of terrorist attacks from Pakistan, the Pakistan military's animosity to India, its possession of nuclear weapons, and because it claims sovereignty over Jammu and Kashmir. Pakistan ranks lowest in terms of warmth of feeling in the list of 22 countries.
And yet, despite great scepticism about Pakistan, 89 per cent of Indians agree that ordinary people in both India and Pakistan want peace. Eighty-seven per cent agreed that a big improvement in India-Pakistan relations requires courageous leadership in both countries and 76 per cent felt that India should take the initiative in seeking peace with Pakistan. Seventy-two per cent felt that trade and economic cooperation would bring peace between the two countries, while 67 per cent felt that without an agreement on Kashmir, peace would not be possible
In sum, the findings suggest that if Prime Minister Manmohan Singh were to have a summit meeting with Prime Minister Nawaz Sharif, and take the lead on a dialogue with Pakistan, he would have popular support. While a grand reconciliation with Pakistan had been central to Dr. Singh's vision of South Asia, he seems to have abandoned the goal for fear of a political backlash. India Poll 2013 indicates that even in the last year of the present government, peace with Pakistan is an opportunity worth pursuing.
Ties with U.S.
At 62 degrees, Indians feel most warmly towards the U.S. in the list of 22 countries surveyed. Eighty-three per cent feel that India's relations with the U.S. are strong, while only four per cent think they are weak, 75 per cent want them even stronger and only one per cent want them weaker.
During most of the Cold War and beyond, suspicion of America was a striking feature of Indian, particularly elite, opinion, even while the U.S. became a "land of opportunity" for Indian professionals. American sanctions after the 1998 nuclear tests further compounded this feeling. In January 2009, however, after the U.S.-India nuclear deal, Manmohan Singh surprised many by telling President George W. Bush: "The people of India deeply love you." India Poll 2013 confirms the affection the people of India have for the United States, if not for a single President.
(Amitabh Mattoo is director of the Australia India Institute, professor of International Relations, University of Melbourne, and professor of Disarmament Studies, Jawaharlal Nehru University, New Delhi. Rory Medcalf is director of the International Security Program, Lowy Institute, and associate director, Australia India Institute.)
--------------------------------------------------------
Mutual trust between India, China must for regional peace: Li
Chinese Premier Li Keqiang today said peace and regional stability cannot be a reality without strategic mutual trust between China and India.


"And likewise the development of prosperity of the world cannot be a reality without the cooperation and simultaneous development of China and India," he said after inspecting a guard of honour at Rashtrapati Bhavan.

Li, who was accompanied by Prime Minister Manmohan Singh, said he and Singh had "a most productive session" of talks yesterday and he expected "more bountiful results" from further discussions.

"The purpose of my current visit to India is three fold -- to increase mutual trust, to intensify cooperation and to face the future," he said, adding that he hoped that the two sides would increase strategic mutual trust.

In today's world both sides see each other's development as a major opportunity, the Chinese Premier, who had a "candid" meeting with Singh here last night, said.

Li, who arrived here yesterday on a three-day visit to India, his first foreign tour after assuming charge, said, "On the basis of strategic mutual trust, the two countries have struck a new kind of relationship which could be described as healthy and sound.
"That would be a true message for Asia and the world," he said.

Maintaining that the large markets of the two countries have created enormous potential for growth and prosperity in Asia and the whole world, he said, "China and India have decided to intensify practical cooperation."

He said the two sides will launch China-India regional trading engagement negotiations besides an economic corridor.

"We will support the development of industrial zone in each other's country so as to support economic growth between them," he said.

Li said another purpose of his visit was to look ahead to the future as Asia is expected to play a more important role in the 21st century.

"Most importantly the consensus that we have reached during this trip is that the seeds that we sow today will keep growing into harbouring trees laden with rich fruits," the Chinese leader said.

He also said that China was looking forward to the Indian Prime Minister's visit later this year.
---
Watch Full Video:Inauguration Udupi of Diocese
View More
---
Sad Demise: Benno Ignetius Rodrigues, Kallianpur.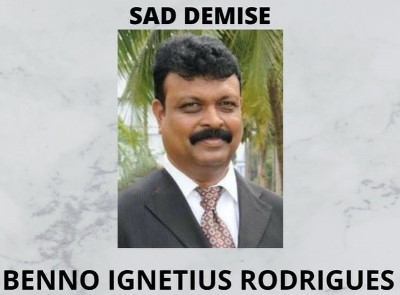 ---
Autobiography of Richard Carvalho, Barkur/Mumbai.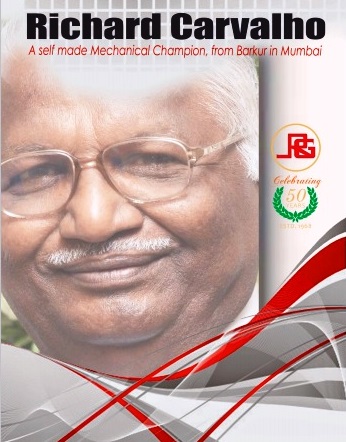 ---
Unbelievable Stunts on Beach by local boys| Freestyle Jumps | India | Udupi | Kemmannu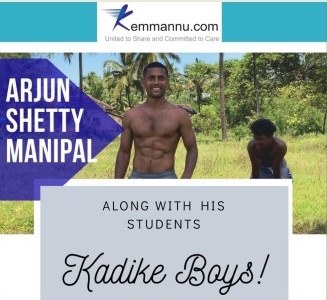 ---
The Tablet - International Catholic Weekly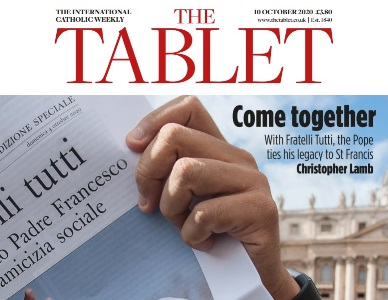 ---
GSB delicacies at Hotte Thumba Fish Court Udupi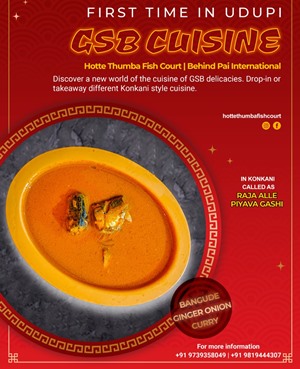 ---
Rozaricho Gaanch September Issue 2020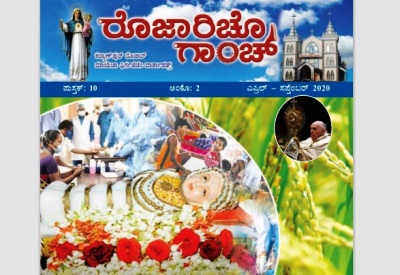 ---
Contact on Going Residential ProjectAl Nayaab Residency, Udupi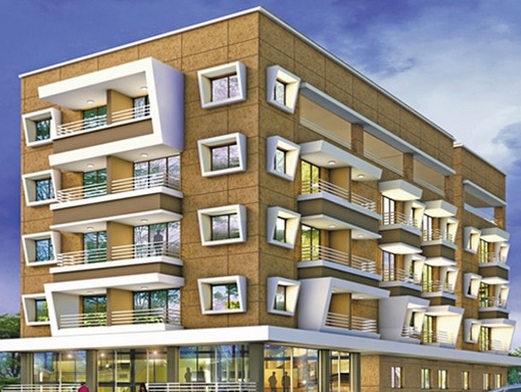 ---
Computerised Clinical Laboratory, Kemmannu.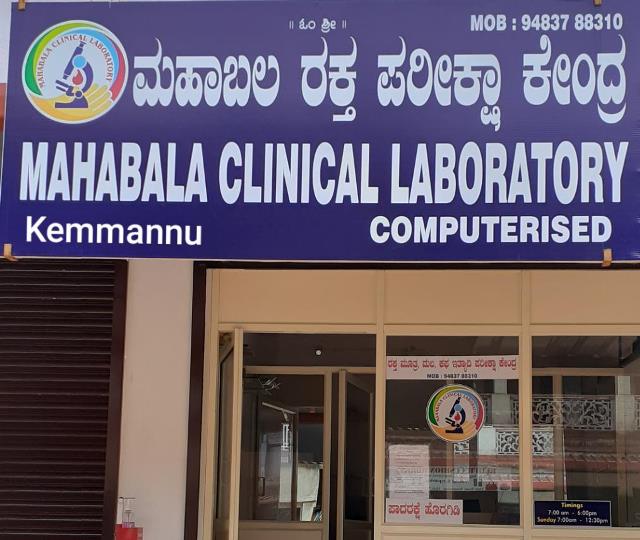 ---
Milarchi Lara - Bulletin Issue July 2020.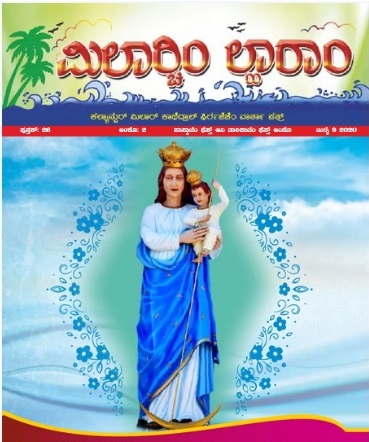 ---
Choice Furniture vast household showroom opens at Santhekatte, Kallianpur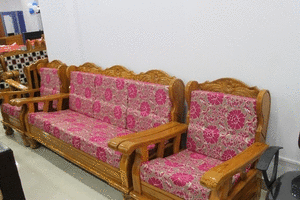 ---
Focus Studio, Near Hotel Kidiyoor, Udupi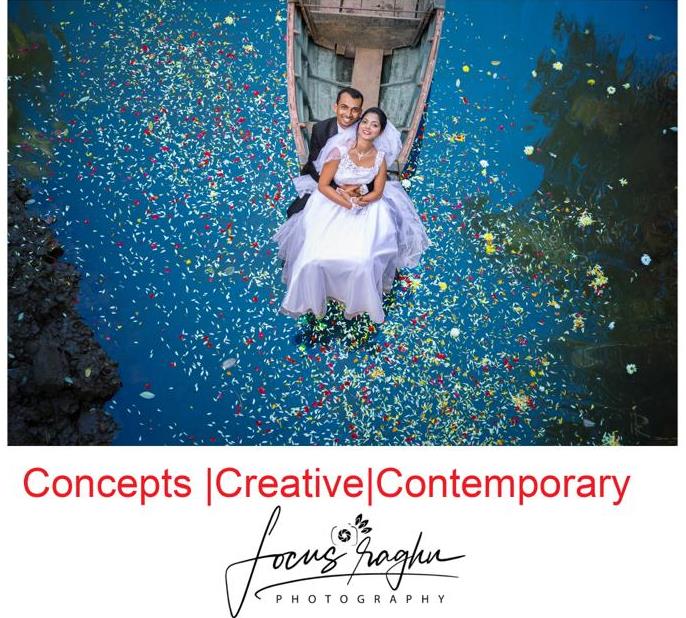 ---
Canara Beach Restaurant, Hoode/Bengre, Udupi.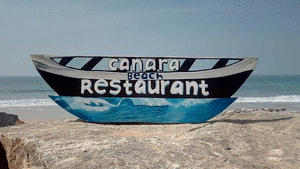 ---
Delite Catering, Santhekatte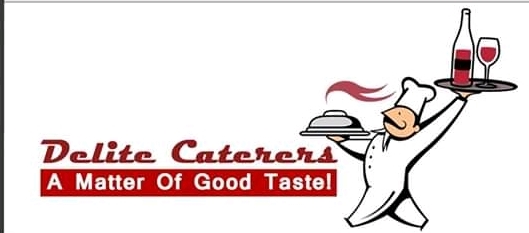 ---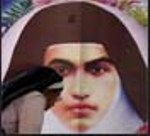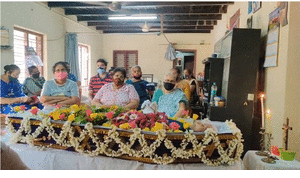 Kemmannu Channel -YouTube Click Here

Click here for Kemmannu Knn Facebook Link
Sponsored Albums