India planning to charge for WhatsApp, Viber, Skype: Reports and mroe...
emirates24x7

India planning to charge for WhatsApp, Viber, Skype: Reports
Indian teleco losses at Dh2.98 billion annually due to free services
Indian expats travelling home beware. You may not be able to use WhatsApp, Viber, Line or Skype for free anymore.
According to reports, the Telecom Regulatory Authority of India (TRAI) is studying an option where free instant messaging services could be charged for services they offer to consumers. The fundamentals are clear.
Free IM services cost the telecom operators.
In India alone, it is estimated that telecom operators lose about Rs5,000 crore (Dh2.98 billion) annually, as a result of the free services.
The proposal being considered is that anyone providing free voice and messaging services will have to pay telecom operators connectivity charges who in turn will share the revenue with the government.
In the UAE, currently all text messaging services provided by over-the-top (OTP) players are free while there are restrictions on free voice calls.
Although the blockage on Skype messenger is lifted, calls to mobile and landline numbers continue to remain encrypted.
In fact the voice service on BlackBerry Messenger in the UAE continues to remain blocked almost two years after it was introduced.
The UAE TRA has continued to maintain that it is because of a technical issue. BlackBerry officials too had maintained that they have been working with the officials to enable the service.
Meanwhile, several other unregulated OTP players continue to offer clandestine VoIP service where one can talk for almost 200 to at times 500 minutes for a fraction of the cost.
"I use a similar service and pay $10 for 250 minutes," says Anita V, who lives in Karama. The cards are available in some select locations.
"Sometimes they get blocked and you lose the money. But a new alternate service is made available almost immediately. The clarity too is pretty decent," she says.
Meanwhile, both Etisalat and du have introduced their own VoIP services at a cheaper rate compared to normal international call rates.
The popularity of VoIP has also resulted in operators slashing international call rates. An international call per minute has today dropped to almost on par with local calls.
Etisalat has an add-on service for Dh50 where users get 100 minutes of international talk time.
Du too has similar packages where call charges between 36 and 50 fills per minute for international calls to select countries.
Freak accident kills 3 friends returning from Sharjah Airport
2 Indians had just picked up third returning from Eid Holidays
Three young Indians died on the spot in a road accident on Thursday, when their vehicle hit a parked truck on the Sharjah-Al Ain Road.
The three friends were travelling from Sharjah International Airport to Al Ain, when their vehicle hit the heavy vehicle, parked at the side of the road, at Suhan, on the Sharjah-Abu Samara Road. All three died on the spot.
A fourth passenger is undergoing treatment for serious injuries.
Shareef
The accident took place at around 1.30am and happened at an isolated spot.
Speaking to Emirates 24|7, Indian social workers from Al Ain said the three included an Adnoc petrol station staff member who was returning from his Eid holidays in Kerala; a cafeteria worker and the driver of the car.
Aslam
The victims have been identified as Aslam Aboobaker (25), Sharief (30) and Nazeebudeen Konjimohammed (33) , all from Kerala.
Aslam works for Adnoc, Sharief works as a driver for a local family in Al Ain while Nazeebudeen works in a cafeteria.
Sharief and Nazeebudeen had gone to pick Aslam up from the airport.
Nazeebudeen
Aslam was returning from appearing for a Public Service Commission Examination for an Indian government job in Kerala, his friends told Emirates 24|7.
The dead bodies have been shifted to the local morgue and will be repatriated. Sharief and Nazeebudeen are both married with children, while Aslam is a bachelor.
Who does 'Calicut' belong to? UAE restaurant chain in Dh10m 'claim'
Calicut Paragon Restaurant LLC issues legal notices 15 restaurants
A South Indian restaurant chain in the UAE has issued legal notice to 15 restaurants for alleged infringement of its trade names 'Paragon' and 'Calicut', resulting in alleged unfair competition by them.
The owners of Calicut Paragon Restaurant, established in Kozhikode in Kerala about 75 years ago and nine years ago in the UAE, have claimed a compensation of Dh10 million from each of the 15 restaurants in different Emirates for using their legally registered trade names 'Calicut' and 'Paragon'.
The initiation of legal proceedings against restaurants for using the name of a well-known place in Kerala has caught the attention of the expat Keralite community in the UAE, since there are many restaurants with place name prefixes like 'Thalassery', 'Malabar' and 'Kumarakom'.
Speaking to Emirates 24|7, Sumesh Panhikeyil Cheruvari, Managing Director of the Dubai-based Calicut Paragon Restaurant LLC, said the legal notice were issued against 15 new restaurants started in the last two years, for using the 'Calicut' and 'Paragon' brand names registered by his company with the UAE trade mark authorities.
The new restaurants, some of them started by his former managers and employees, were thus guilty of unfair business practice.
Sumesh said his company's reputation would be affected if any untoward incident like food poisoning happened in any of the new restaurants using the brand names 'Calicut' and 'Paragon.'
Sumesh claims that 'Calicut', 'Paragon' and 'Salkara' are registered trade names in seven countries -- UAE, Qatar, Kuwait, Oman, Bahrain, Saudi Arabia and Singapore.
Legal consultants Al Tamimi & Co, representing Calicut Paragon in the case, said four restaurants have been already served with legal notice and given 25 days' notice to revoke their names.
"Our client, Calicut Paragon Restaurant LLC, has instructed us to approach you by way of this legal notice to immediately cease and desist from infringing their registered trademark that is solely owned by our client.
"As you will be aware, Calicut Paragon is a well-known business in the restaurants sector. Mr Sumesh has used his 'Paragon' and 'Calicut' trademarks in relation to all aspects of his high-profile and successful restaurant business.
"His rights in these trademarks are an extended usage of the first Paragon Restaurant in Calicut, Kerala, which was established in 1939," says the legal notice, a copy of which is available with Emirates 24|7.
"We are an established name in the restaurant business and our regular footfall in the Karama outlet alone is around 1,200 per day.
"We have a lot of multinational customers, especially from Europe, who visit our restaurant. Our reputation has gone up among non-Keralite customers after we bagged best budget hotel awards from 'Time Out', 'Ahlan' and 'Times Now'.
"In the last two years, I have seen a proliferation of new restaurants with our names and style. Some of them were started by my former managers who had left on not-so-good terms. I could have taken legal action against them earlier, but now I have to protect my trade name because in case some unhappy incident like food poisoning happens in these restaurants, my reputation will also be affected," said Sumesh on the telephone from Calicut (the actual place) where his grandfather Govind and father D M Valsan started the original restaurant under the name Paragon Baking Company in 1939.
Counterfeit restaurants are a real challenge both in India and the Gulf, he added.
Calicut Notebook... Royal... Delight...
Gopi Poovamullathil, partner of Calicut Notebook, one of the restaurants that received the legal notice, told Emirates 24/7: "We have received a legal notice. We will go through the proper channel. Everybody feels that Calicut is the name of a place and it cannot be someone's brand name.
"I hail from Calicut. My business partner Vijayan is also from Calicut. There are many businesses with place names, though I don't know all its legal aspects. Notebook is a different and unique name for a restaurant. We have not imitated anyone."
"We had taken permission from the Dubai Economic Department and are doing business legally, following government regulations. We have two restaurants with the name Calicut Notebook," Gopi added.
There are many South Indian restaurants in the UAE with similar names --- Paragon Castle, Calicut Royal, Calicut Saawariya, Delight Calicut, Calicut Gate, Happy Malabar Paragon Restaurant, New Paragon, Malabar Paragon, Paragon Palace, Royal Paragon, Calicut Royal Food and Paragon Calicut/Abu Dhabi.
The legal serving
The legal notice talks about the Calicut Paragon Restaurant awards and that many celebrities from India like Rahul Gandhi, film director Mira Nayyar, painter M F Hussain, actresses Noora Armani and Malaika Arora have visited the restaurant.
The seven-page legal notice goes on to state that 'Paragon' and 'Calicut' are considered as well-known trademarks and Sumesh retains the legal and exclusive protection as provided under the UAE Federal Trademark Law No. 37 of 1972 and other subsequent amendments. Any violation or infringement of the exclusive rights of the client is subject to criminal and civil liabilities and sanctions.
"We have served legal notice to four or five restaurants in the list and due to the long Eid holidays, many of the outlets were closed. Now we will serve the notice to the remaining restaurants which use the name Calicut or Paragon," said Madhu V Suriyan, legal consultant from Emirates Patents and Trademark.
What is at stake?
Pointing out the punitive measures in the UAE trademark and brand protection rules, the legal notice urges the restaurants to "cease and desist using or copying any material that includes the trademarks 'Paragon' and/or 'Calicut'. It also warns them to remove the signage and discard any material that includes the client's trademarks and or trade name of the respondent (Calicut Paragon Restaurant LLC), immediately change their trade names, provide a written undertaking to cease trading under these names and provide a consent to hand over all printed material, letterheads, stickers, business cards and other stationery or billboards and advertising materials bearing the names 'Calicut' and 'Paragon'.
The legal notice also urges other alleged copycats to deregister their trade names and reimburse legal expenses and attorney's fees that the respondent incurred to send the legal notice through the court.
Advocate Madhu said as per UAE trademark laws, a 25-day legal notice was given to these restaurants and if they don't comply with the demands in the notice, further proceedings will be initiated through the Dubai Court of First Instance.
It is true that Calicut is a place name and an individual or company cannot claim ownership of a place name. But when it is a registered trade name in the UAE, it is protected. We have similar cases of business rivals misusing place names like Malabar and the court orders went in favour of the trademark owner in the UAE," he said, adding that the new restaurants did not use any other place names like Kasargod or Kannur because 'Calicut Paragon' is a well-known name and they want to take a shortcut to attract customers.
---
Udupi: Traffic congestion and dangers to pedestria
View More
---
First Holy Communion of Alena & Nathan • LIVE from Mt.Rosary Church, Santhekatte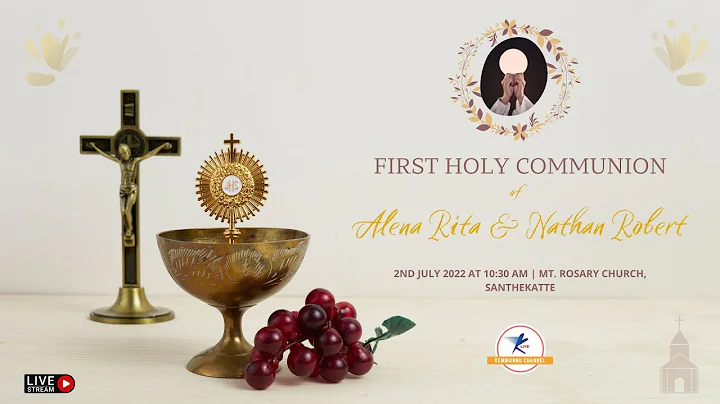 ---
Final Journey of Dr. Edward Lewis (66 Years) | LIVE from Bejai, Mangalore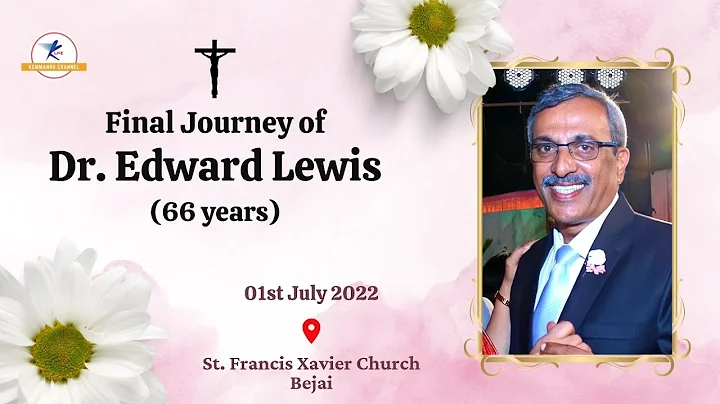 ---
Milarchi Lara Souvenir - Ester Issue, April 2022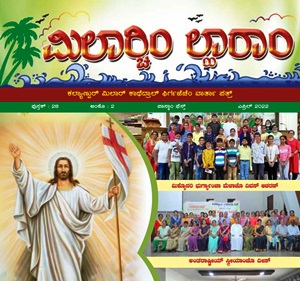 ---
Sites for Sale in Santhekatte, Thottam, Alevoor and many other places, Please contact...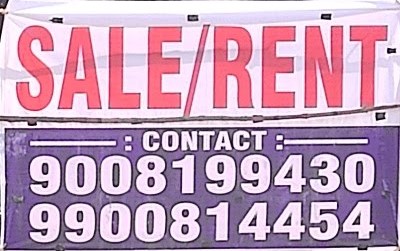 ---
Land/Houses for Sale in Kaup, Manipal, Kallianpur, Santhekatte, Uppor, Nejar, Kemmannu, Malpe, Ambalpady.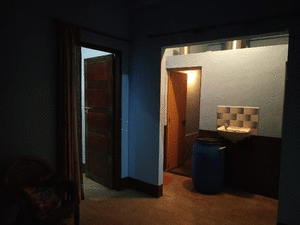 ---
Choice Furniture vast household showroom opens at Santhekatte, Kallianpur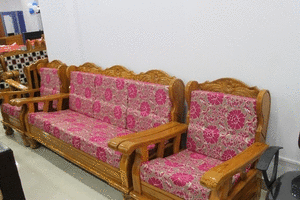 ---
Focus Studio, Near Hotel Kidiyoor, Udupi