à ²¨à ²¿à ²®à ³à ²® à ²…à ²šà ³à ²šà ³à ²®à ³†à ²šà ³à ²šà ²¿à ²¨ à ²Ÿà ³'à ²¤à ³‌à ²ªà ³‡à ²¸à ³à ²Ÿà ³‌ à ²•à ³à ²¯à ²¾à ²¨à ³à ²¸à ²°à ³ à ²‰à ²'à ²Ÿà ³à ²®à ²¾à ²¡à ³à ²¤à ³à ²¤à ³†, à ²¨à ²¿à ²®à ³à ²—à ³† à ²—à ³Šà ²¤à ³à ²¤à ²¾?
WD

à ²¨à ²µà ²¦à ³†à ²¹à ²²à ²¿:à ²Žà ²šà ³à ²šà ²°! à ²¨à ²¿à ²®à ³à ²® à ²…à ²šà ³à ²šà ³à ²®à ³†à ²šà ³à ²šà ²¿à ²¨ à ²Ÿà ³'à ²¤à ³‌à ²ªà ³‡à ²¸à ³à ²Ÿà ³ à ²•à ²¾à ²¨à ³à ²¸à ²°à ³ à ²‰à ²'à ²Ÿà ³à ²®à ²¾à ²¡à ³à ²µ à ²¨à ²¿à ²•à ³‹à ²Ÿà ²¿à ²¨à ³‌à ²¨à ²¿à ²'à ²¦ à ²²à ³‡à ²ªà ²¿à ²¤à ²µà ²¾à ²—à ²¿à ²°à ³à ²µ à ²¸à ²¾à ²§à ³à ²¯à ²¤à ³†à ²¯à ²¿à ²¦à ³†. à ²"à ²·à ²§à ²¿ à ²µà ²¿à ²œà ³à ²žà ²¾à ²¨ à ²®à ²¤à ³à ²¤à ³ à ²¸à ²'à ²¶à ³‹à ²§à ²¨à ³†à ²¯ à ²¦à ³†à ²¹à ²²à ²¿ à ²¸à ²'à ²¸à ³à ²¥à ³†à ²¯ à ²…à ²§à ³à ²¯à ²¯à ²¨à ²µà ³Šà ²'à ²¦à ³ à ²…à ²¨à ³‡à ²• à ²Ÿà ³'à ²¤à ³‌à ²ªà ³‡à ²¸à ³à ²Ÿà ³ à ²¤à ²¯à ²¾à ²°à ²•à ²°à ³ à ²Ÿà ³'à ²¤à ³‌à ²ªà ³‡à ²¸à ³à ²Ÿà ³‌à ²—à ²³à ³ à ²®à ²¤à ³à ²¤à ³ à ²¹à ²²à ³à ²²à ³à ²ªà ³à ²¡à ²¿à ²—à ²³à ²¿à ²—à ³† à ²…à ²§à ²¿à ²• à ²ªà ³à ²°à ²®à ²¾à ²£à ²¦ à ²¨à ²¿à ²•à ³‹à ²Ÿà ²¿à ²¨à ³ à ²•à ²²à ²¬à ³†à ²°à ²•à ³† à ²®à ²¾à ²¡à ³à ²¤à ³à ²¤à ²¿à ²°à ³à ²µà ³à ²¨à ³à ²¨à ³ à ²ªà ²¤à ³à ²¤à ³†à ²¹à ²šà ³à ²šà ²¿à ²¦à ³†. 2011à ²°à ²²à ³à ²²à ²¿ à ²…à ²§à ³à ²¯à ²¯à ²¨ à ²®à ²¾à ²¡à ²¿à ²¦ 24 à ²¬à ³à ²°à ²¾à ²'à ²¡à ³‌à ²—à ²³ à ²Ÿà ³'à ²¤à ³‌à ²ªà ³‡à ²¸à ³à ²Ÿà ³‌à ²—à ²³ à ²ªà ³ˆà ²•à ²¿, à ²à ²³à ³ à ²¬à ³à ²°à ²¾à ²'à ²¡à ³‌à ²—à ²³à ²¾à ²¦ à ²•à ²¾à ²²à ³à ²—à ³‡à ²Ÿà ³ à ²¹à ²°à ³à ²¬à ²²à ³, à ²¹à ²¿à ²®à ²¾à ²²à ²¯à ²¾, à ²¨à ³€à ²®à ³ à ²ªà ³‡à ²¸à ³à ²Ÿà ³, à ²¨à ³€à ²®à ³ à ²¤à ³à ²²à ²¸à ²¿, à ²†à ²°à ³‌à ²Ž à ²¥à ²°à ³à ²®à ³‹à ²¸à ³€à ²²à ³, à ²¸à ³†à ²¨à ³à ²¸à ³‹à ²«à ²¾à ²°à ³à ²®à ³ à ²®à ²¤à ³à ²¤à ³ à ²¸à ³à ²Ÿà ³‹à ²²à ³ˆà ²¨à ³ à ²Ÿà ³'à ²¤à ³‌à ²ªà ³‡à ²¸à ³à ²Ÿà ³‌à ²—à ²³à ²²à ³à ²²à ²¿ à ²¨à ²¿à ²•à ³‹à ²Ÿà ²¿à ²¨à ³ à ²…à ²'à ²¶à ²µà ²¨à ³à ²¨à ³ à ²¹à ³Šà ²'à ²¦à ²¿à ²°à ³à ²µà ³à ²¦à ³ à ²ªà ²¤à ³à ²¤à ³†à ²¯à ²¾à ²—à ²¿à ²¦à ³†.

à ²†à ²¶à ³à ²šà ²°à ³à ²¯à ²•à ²° à ²¸à ²'à ²—à ²¤à ²¿à ²¯à ³†à ²'à ²¦à ²°à ³† à ²•à ²¾à ²²à ³à ²—à ³‡à ²Ÿà ³ à ²¹à ²°à ³à ²¬à ²²à ³ à ²®à ²¤à ³à ²¤à ³ à ²¨à ³€à ²®à ³ à ²¤à ³à ²³à ²¸à ²¿ à ²‡à ²µà ³ à ²—à ²¿à ²¡à ²®à ³'à ²²à ²¿à ²•à ³† à ²‰à ²¤à ³à ²ªà ²¨à ³à ²¨à ²—à ²³à ²¾à ²—à ²¿à ²¦à ³à ²¦à ³ à ²‡à ²µà ³à ²—à ²³à ²²à ³à ²²à ²¿ à ²•à ³'à ²¡ à ²¤à ²²à ²¾ 18 à ²®à ²¤à ³à ²¤à ³ 10 à ²Žà ²'à ²œà ²¿ à ²¨à ²¿à ²•à ³‹à ²Ÿà ²¿à ²¨à ³ à ²¹à ³Šà ²'à ²¦à ²¿à ²µà ³†. à ²‡à ²µà ³ 9 à ²®à ²¤à ³à ²¤à ³ 5 à ²¸à ²¿à ²—à ²°à ³‡à ²Ÿà ³à ²—à ²³à ²²à ³à ²²à ²¿ à ²•à ²'à ²¡à ³à ²¬à ²°à ³à ²µ à ²¨à ²¿à ²•à ³‹à ²Ÿà ²¿à ²¨à ³ à ²ªà ³à ²°à ²®à ²¾à ²£à ²•à ³à ²•à ³† à ²¸à ²®à ²¨à ²¾à ²—à ²¿à ²µà ³† à ²Žà ²'à ²¦à ³ à ²ªà ³à ²°à ³Š. à ²…à ²—à ²°à ²µà ²¾à ²²à ³ à ²¹à ³‡à ²³à ²¿à ²¦à ³à ²¦à ²¾à ²°à ³†. à ²ªà ²°à ³€à ²•à ³à ²·à ³† à ²®à ²¾à ²¡à ²¿à ²¦ à ²¹à ²²à ³à ²²à ³à ²ªà ³à ²¡à ²¿à ²—à ²³ à ²ªà ³ˆà ²•à ²¿, à ²†à ²°à ³ à ²¹à ²²à ³à ²²à ³à ²ªà ³à ²¡à ²¿à ²—à ²³à ²¾à ²¦ à ²¡à ²¾à ²¬à ²°à ³ à ²°à ³†à ²¡à ³, à ²µà ³€à ²•à ³‹, à ²®à ³à ²¸à ²¾à ²•à ²¾ à ²—à ³à ²²à ³, à ²ªà ²¯à ³‹à ²•à ²¿à ²²à ³, à ²‰à ²¨à ²¾à ²¡à ³†à ²'à ²Ÿà ³ à ²®à ²¤à ³à ²¤à ³ à ²…à ²²à ³à ²•à ²¾ à ²¦à ²'à ²¤à ²®à ²'à ²œà ²¨à ³ à ²¨à ²¿à ²•à ³‹à ²Ÿà ²¿à ²¨à ³ à ²¹à ³Šà ²'à ²¦à ²¿à ²°à ³à ²µà ³à ²¦à ³ à ²ªà ²¤à ³à ²¤à ³†à ²¯à ²¾à ²—à ²¿à ²¦à ³†. à ²ªà ²¯à ³‹à ²•à ²¿à ²²à ³ à ²…à ²¤à ³à ²¯à ²§à ²¿à ²• 16 à ²Žà ²'à ²œà ²¿ à ²¤à ²'à ²¬à ²¾à ²•à ²¨à ³à ²¨à ³ à ²¹à ³Šà ²'à ²¦à ²¿à ²¦à ³†. à ²µà ³à ²¯à ²•à ³à ²¤à ²¿à ²¯à ³Šà ²¬à ³à ²¬ 8 à ²¸à ²¿à ²—à ²°à ³‡à ²Ÿà ³à ²—à ²³à ²¨à ³à ²¨à ³ à ²¸à ³‡à ²¦à ²¿à ²¦ à ²¬à ²³à ²¿à ²• à ²¸à ³‡à ²µà ²¿à ²¸à ³à ²µ à ²¤à ²'à ²¬à ²¾à ²•à ²¿à ²—à ³† à ²‡à ²¦à ³ à ²¸à ²®à ²¨à ²¾à ²—à ²¿à ²¦à ³† à ²Žà ²'à ²¦à ³ à ²…à ²—à ²°à ²µà ²¾à ²²à ³ à ²¹à ³‡à ²³à ²¿à ²¦à ³à ²¦à ²¾à ²°à ³†.
---
Watch Full Video:Inauguration Udupi of Diocese
View More
---
Save Swarna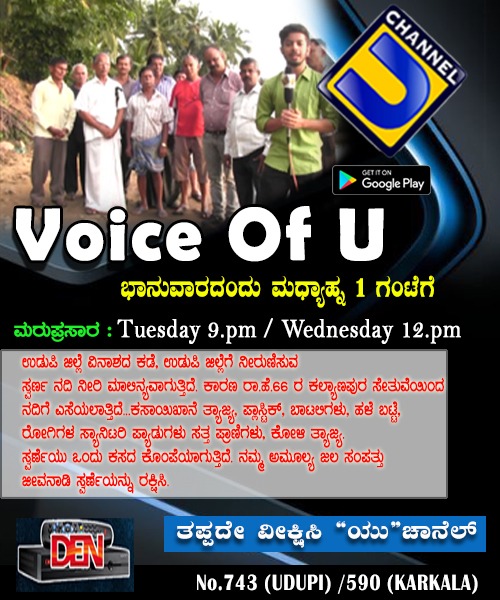 ---
@ Rosario Grounds, Mangalore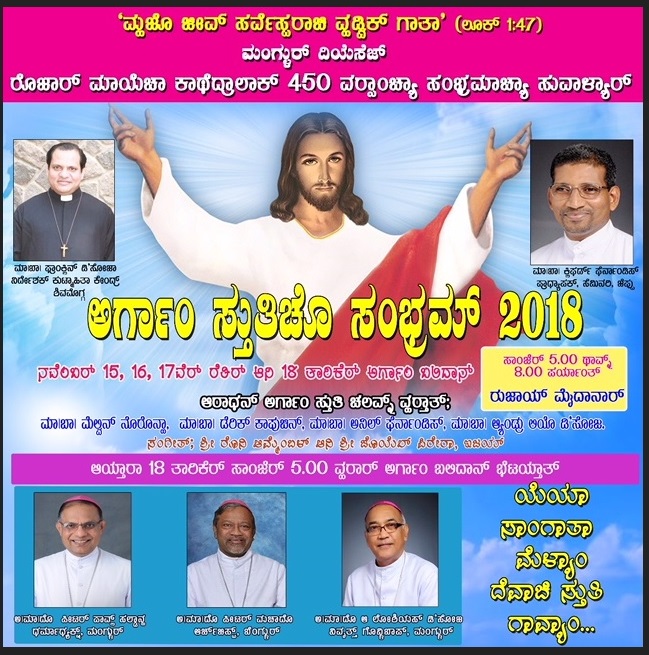 ---
Photo Album:
Ronald Andrade (67), laid to Rest.
Comments: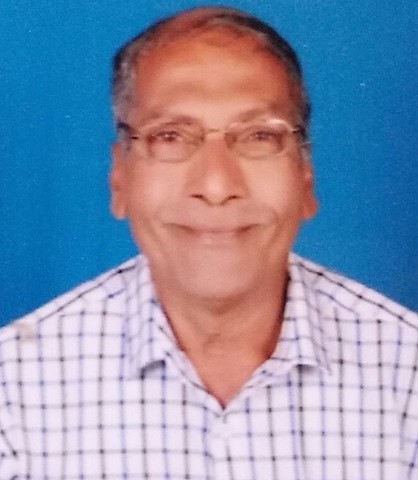 ---
Rozarich Gaanch September- 2018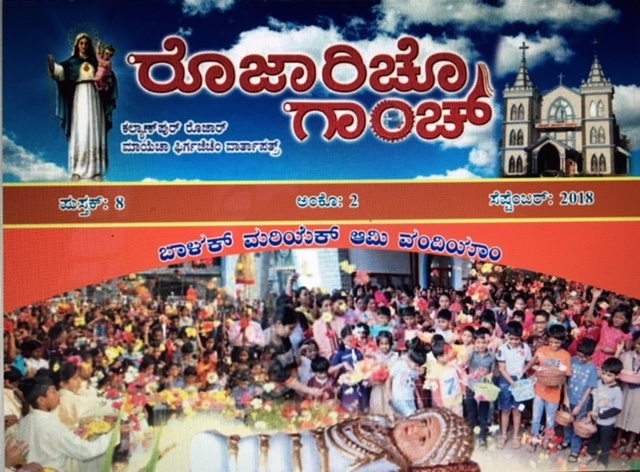 ---
Flat For Sale in Brahmavar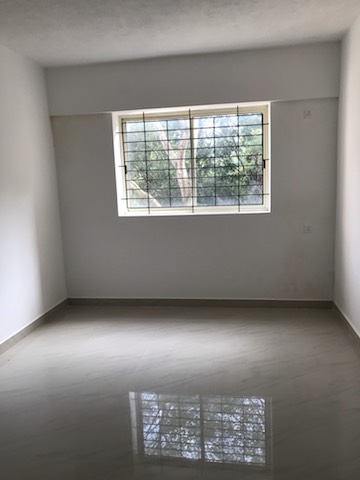 ---
Milarchi-Lara-September-2018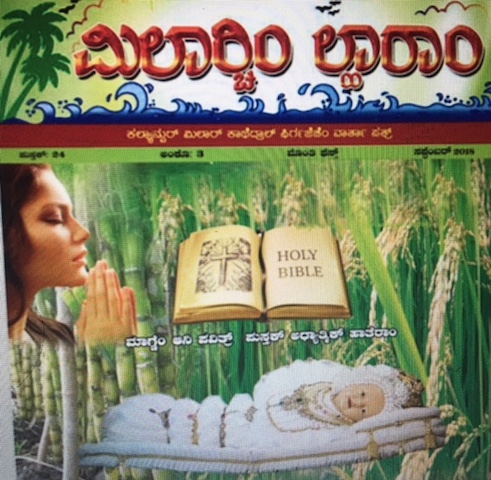 ---
Welcome to Thonse Naturecure Hospital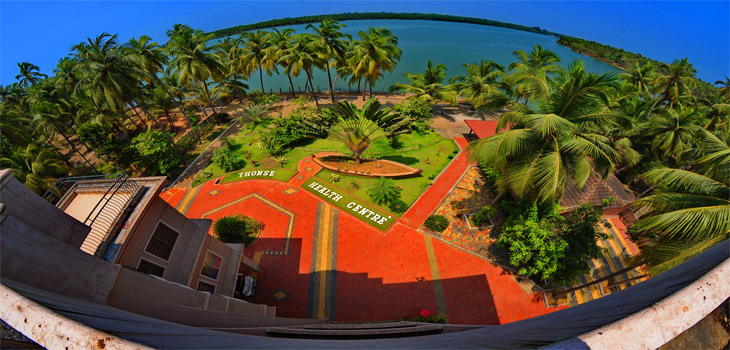 ---
Santhosh Villa short film by youth of Udupi Parish and ICYM.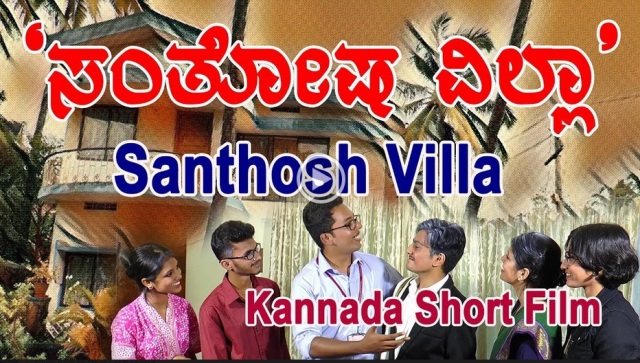 ---
Crossland College, Year book 2017-18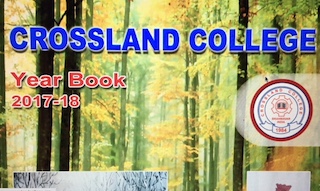 ---
Watch Eye to Eye by Avila D'souza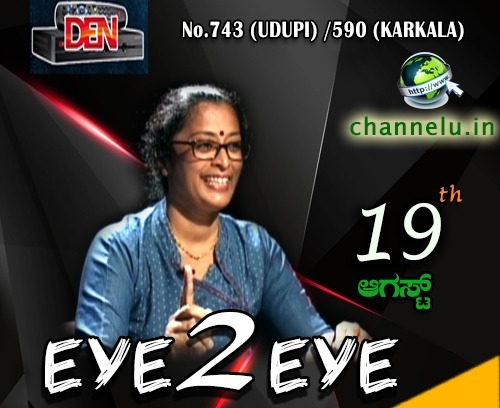 ---
Delite Caterers and Delite Event Management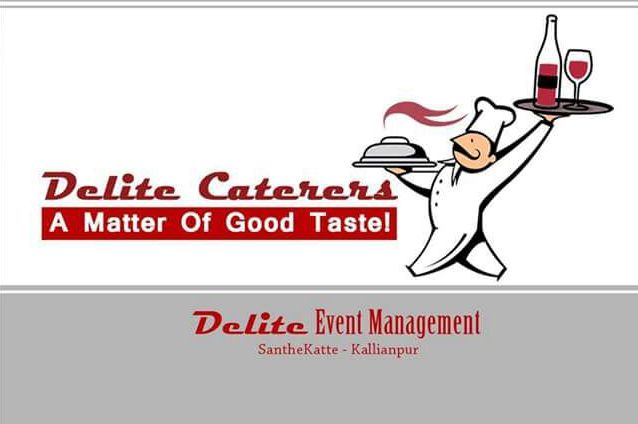 ---
An appeal to Kemmannu Parishioners, Friends and Well Wishers:
[Comments]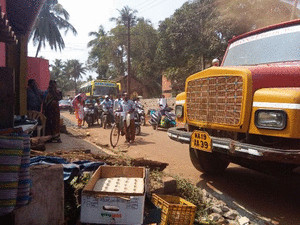 ---
Read online Uzvaad:

---
For all your travel needs contact Sequeira Tourist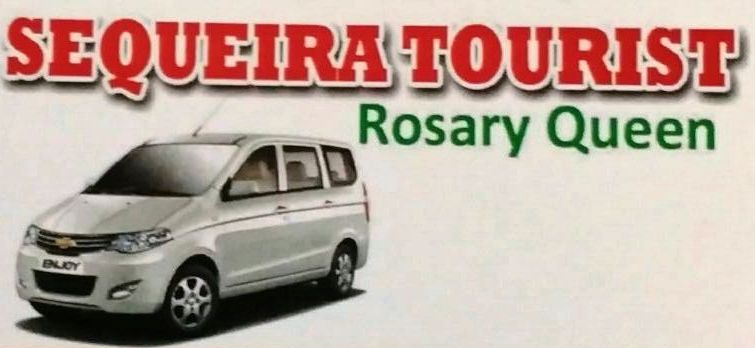 ---
Power Care Services, Moodubelle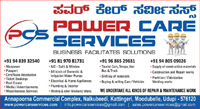 ---
Read Online Raknno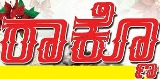 ---
Kemmannu Platinum Jubilee Souvenir – Amruth Kaanik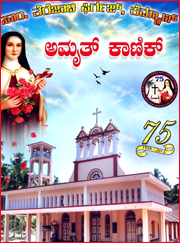 ---
Udupi Today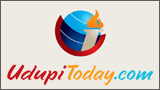 ---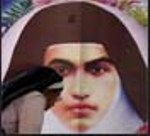 Click here for Kemmannu Knn Facebook Link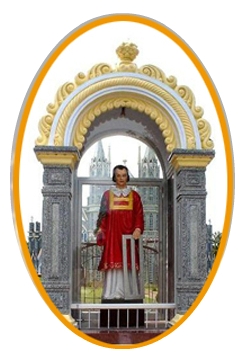 Thanksgiving to St. Lawrance
Sponsored Albums