à ²œà ²'à ²—à ³à ²²à ³€ à ²¶à ³à ²µà ³‡à ²¤à ²¾à ²³ à ²œà ²'à ²—à ²²à ³‌ à ²¬à ³à ²•à ³‌!
à ²‰à ²¦à ²¯à ²µà ²¾à ²£à ²¿, 18-11-2013 06:00:24





à ²•à ³à ²¯à ²¾à ²šà ³‌ à ²®à ²¿ à ²²à ³‡à ²Ÿà ²°à ³‌, à ² à ²¯à ²¾à ²®à ³‌ à ²«à ³à ²°à ³€ à ²¨à ³Œ
à ²¨à ²¿à ²®à ²—à ³† à ²¨à ³†à ²¨à ²ªà ²¿à ²°à ²¬à ²¹à ³à ²¦à ³. à ²®à ³Šà ²¨à ³à ²¨à ³† à ²®à ³Šà ²¨à ³à ²¨à ³† à ²…à ²·à ³à ²Ÿà ³‡ 'à ²¬à ²¿à ²—à ³‌à ²¬à ²¾à ²¸à ³‌' à ²°à ²¿à ²¯à ²¾à ²²à ²¿à ²Ÿà ²¿ à ²¶à ³‹ à ²®à ³à ²—à ²¿à ²¸à ²¿, à ²œà ³†à ³'à ²¤à ³†à ²—à ³†à ³'à ²'à ²¦à ²¿à ²·à ³à ²Ÿà ³ à ²—à ²¾à ²¸à ²¿à ²ªà ³à ²¸à ³, à ²¤à ²¿à ²²à ²•à ³‌ à ²œà ³†à ³'à ²¤à ³†à ²—à ³† à ²'à ²'à ²¦à ²¿à ²·à ³à ²Ÿà ³ à ²«à ³à ²²à ²°à ³à ²Ÿà ³‌ à ²•à ³'à ²¡ à ²®à ²¾à ²¡à ²¿ à ²¬à ²'à ²¦à ²¿à ²¦à ³à ²¦à ³€à ²¨à ²¿. à ²‡à ²¦à ²° à ²®à ²§à ³à ²¯à ³† à ²¨à ²¨à ³à ²¨ à ²…à ²­à ²¿à ²¨à ²¯à ²¦ à ²¸à ²¿à ²¨à ²¿à ²®à ²¾, à ²•à ³‡à ²¸à ³‌ à ²¨à ²'à ²¬à ²°à ³‌ 18/9 à ²•à ³'à ²¡ à ²¤à ³†à ²°à ³†à ²•à ²'à ²¡à ³, à ²‡à ²'à ²¡à ²¸à ³à ²Ÿà ³à ²°à ²¿ à ²•à ²¡à ³†à ²¯à ²¿à ²'à ²¦ à ²¸à ²¿à ²•à ³à ²•à ²¾à ²ªà ²Ÿà ³à ²Ÿà ³† à ²ªà ³à ²°à ²¶à ²'à ²¸à ³†à ²—à ²³à ³ à ²¬à ²°à ³à ²¤à ²¾à ²¯à ²¿à ²¦à ³†. à ²¸à ²¦à ³à ²¯à ²•à ³à ²•à ²'à ²¤à ³' "FLYING HIGH' à ²…à ²'à ²¤à ²¾à ²°à ²²à ³à ²²à ²¾ à ²† à ²¸à ³à ²¥à ²¿à ²¤à ²¿à ²¯à ²²à ³à ²²à ²¿ à ²‡à ²¦à ³à ²¦à ³€à ²¨à ²¿. à ²ˆ à ²®à ²§à ³à ²¯à ³† à ²¨à ²¿à ²®à ³à ²® à ²¤à ²²à ³†à ²¯à ²²à ³à ²²à ²¿ à ²¨à ²¿à ²®à ³à ²® à ²®à ²¨à ³† à ²¹à ³à ²¡à ³à ²—à ²¿ à ²¶à ³à ²µà ³‡à ²¤à ²¾ à ²¬à ²—à ³à ²—à ³† à ²…à ²¨à ³‡à ²• à ²ªà ³à ²°à ²¶à ³à ²¨à ³†à ²—à ²³à ³ à ²‰à ²³à ²¿à ²¦à ³ à ²¹à ³‹à ²—à ²¿à ²°à ²¬à ²¹à ³à ²¦à ³. à ²ˆà ²— à ²¨à ²¾à ²¨à ³ à ²‡à ²'à ²¡à ²¸à ³à ²Ÿà ³à ²°à ²¿à ²—à ³† à ²¨à ²¾à ²¯à ²•à ²¿ à ²…à ²'à ²¤ à ²ªà ²°à ²¿à ²šà ²¿à ²¤à ²µà ²¾à ²—à ²¿à ²¦à ³à ²¦à ³€à ²¨à ²¿. à ²ˆà ²— à ²‡à ²¦à ²•à ³à ²•à ³†à ²²à ³à ²² à ²‰à ²¤à ³à ²¤à ²°à ²¿à ²¸à ³‹à ²¦à ²•à ³à ²•à ³† à ²¸à ²°à ²¿à ²¯à ²¾à ²¦ à ²Ÿà ³ˆà ²®à ³ à ²à ²¨à ²'à ²¤à ³€à ²°à ²¾?
à ²¨à ²¨à ³à ²¨ à ²¤à ²¿à ²²à ²•à ³‌à ²¨ Reletionship à ²¬à ²—à ³à ²—à ³†,
à ²¨à ²¾à ²¨à ³ à ²¸à ³à ²µà ²¿à ²®à ³‌ à ²¸à ³'à ²Ÿà ³‌à ²¨à ²²à ³à ²²à ²¿ à ²ˆà ²œà ³à ²•à ³†à ³'à ²³à ²¦à ²²à ³à ²²à ²¿ HOT HOT à ²†à ²—à ²¿ à ²ˆà ²œà ²¾à ²¡à ²¿à ²¦ à ²¬à ²—à ³à ²—à ³†,
à ²¨à ²¿à ²®à ³à ²®à ³†à ²²à ³à ²²à ²°à ²¿à ²—à ³' à ²¸à ²¾à ²•à ²·à ³à ²Ÿà ³ à ²—à ³†à ³'à ²'à ²¦à ²²à ²—à ²³à ³, à ²¨à ³'à ²°à ²¾à ²°à ³ à ²ªà ³à ²°à ²¶à ³à ²¨à ³†à ²—à ²³à ³ à ²‡à ²°à ²¬à ²¹à ³à ²¦à ³.
à ²®à ²¤à ³à ²¤à ³‡à ²•à ³† à ²¤à ²¡ ,

Let's clarify the things....................
It's MY Intro.....
Have a look
à ²¨à ²¨à ³à ²¨ à ²•à ²¨à ²¸à ³à ²—à ²³à ³ à ²¤à ³à ²'à ²¬à ²¾ à ²¤à ³à ²'à ²¬à ²¾ à ²šà ²¿à ²•à ³à ²•à ²µà ³. à ²ªà ²¬à ³à ²²à ²¿à ²•à ³‌ à ²Ÿà ²¿.à ²µà ²¿à ²¯ 'à ²«‌à ²¸à ³à ²Ÿà ³‌à ²—à ³‡à ²°à ³‌' à ²¶à ³‹ à ²¹à ³‹à ²¸à ³à ²Ÿà ³‌ à ²®à ²¾à ²¡à ³†ª. à ²'à ²'à ²¦à ³ à ²¸à ²¿à ²'à ²ªà ²²à ³‌ à ²•à ²¾à ²°à ²£à ²•à ³à ²•à ³†. à ²¨à ²¨à ²—à ³† à ²®à ³‡à ²·à ²¿à ²¨à ²°à ³€à ²¸à ³‌ à ²…à ²'à ²¦à ²°à ³† à ²‡à ²·à ³à ²Ÿ. à ²°à ²¸à ³à ²¤à ³†à ²¯à ²²à ³à ²²à ²¿ à ²'à ²'à ²¦à ³ à ²šà ²¿à ²•à ³à ²• à ²®à ²°à ³à ²¸à ²¿à ²¡à ³€à ²¸à ³‌ à ²¨à ³‹à ²¡à ²¿à ²¦à ³à ²°à ³† à ²¨à ²¨à ²—à ³† à ²…à ²¦à ²° à ²®à ³‡à ²²à ³† à ²²à ²µà ³‌ à ²†à ²—à ³à ²¤à ³à ²¤à ³†. à ²¨à ²¾à ²¨à ³ Beauty should Be Appreciated' à ²…à ²¨à ³à ²¨à ³à ²µ à ²•à ³†à ²Ÿà ²—à ²°à ²¿à ²¯à ²µà ²³à ³. 'à ²ªà ²°à ²®à ²¾à ²¤à ³à ²®' à ²¸à ²¿à ²¨à ²¿à ²®à ²¾à ²¦à ²²à ³à ²²à ³Šà ²'à ²¦à ³ à ²¸à ²£à ³à ²£ à ²ªà ²¾à ²¤à ³à ²°, à ²¤à ³†à ²²à ³à ²—à ³à ²¨à ²²à ³à ²²à ²¿ 'à ²¥à ²¿à ²¯à ³‡à ²Ÿà ²°à ³‌ à ²²à ³‹ à ²¨à ²²à ³‌à ²—‌à ³à ²°à ³' à ²¸à ²¿à ²¨à ²¿à ²®à ²¾. à ²«à ³‡à ²¸à ³‌à ²¬à ³à ²•à ³‌, à ²Ÿà ³à ²µà ²¿à ²Ÿà ²°à ³‌ à ²…à ²¡à ²¿à ²•à ³à ²·à ²¨à ³‌ à ²¤à ³à ²'à ²¬à ²¾ à ²‡à ²¦à ³†. à ²¨à ²¨à ²—à ³† 'à ²¬à ²¿à ²—à ³‌à ²¬à ²¾à ²¸à ³‌' à ²—à ³† à ²…à ²ªà ³à ²°à ³‹à ²šà ³‌ à ²®à ²¾à ²¡à ²¿à ²¦à ³à ²¦à ³ à ²«à ³‡à ²¸à ³‌à ²¬à ³à ²•à ³‌à ²¨à ²²à ³à ²²à ³‡. 'à ²¸à ³à ²¦à ³€à ²ªà ³‌ à ²¸à ²°à ³‌' à ²…à ²¨à ³à ²¨à ³‹ à ²'à ²'à ²¦à ³ à ²¹à ³†à ²¸à ²°à ³ à ²•à ³‡à ²³à ²¿ à ²¸à ³€à ²¦à ²¾ à ²²à ³‹à ²¨à ²¾à ²µà ²¾à ²²à ²¦ à ²®à ²¨à ³†à ²—à ³† à ²²à ³†à ²—à ³‡à ²œà ³‌ à ²ªà ³à ²¯à ²¾à ²•à ³‌ à ²®à ²¾à ²¡à ³†ª.

à ²¨à ²¾à ²¨à ³ à ²¤à ²¿à ²²à ²•à ³‌ couple à ²†à ²—à ²¿à ²¦à ³à ²¦à ³
'à ²¬à ²¿à ²—à ³‌à ²¬à ²¾à ²¸à ³‌' à ²'à ²³à ²—à ²¡à ³†à ²¯à ²¿à ²'à ²¦ à ²¸à ³†à ²°à ³†à ²®à ²¨à ³†à ²¯à ³‡ à ²†à ²—à ²¿à ²¤à ³à ²¤à ³. à ²'à ²'à ²¦à ³ à ²¦à ²¿à ²¨ à ²¹à ³€à ²—à ³† à ²¨à ²¾à ²¨à ³ à ²šà ²'à ²¦à ³à ²°à ²¿à ²•à ²¾ à ²…à ²•à ³à ²• à ²•à ³à ²•à ³‌ à ²®à ²¾à ²¡à ³à ²¤à ²¿à ²¦à ³à ²µà ²¿. à ²¹à ³‡à ²—à ³‹ à ²®à ²¿à ²¸à ³‌ à ²†à ²—à ²¿ à ²œà ²¾à ²°à ²¿à ²¬à ²¿à ²¦à ³à ²¦à ³†. à ²¤à ²¿à ²²à ²•à ³‌ à ²¨à ²¾à ²¨à ³ à ²¨à ³†à ²²à ²•à ³à ²•à ³† à ²¬à ³€à ²³à ³à ²µ à ²®à ³à ²¨à ³à ²¨ à ²¬à ²šà ²¾à ²µà ³‌ à ²®à ²¾à ²¡à ²¿à ²¬à ²¿à ²Ÿà ³à ²Ÿ. à ²¨à ²¿à ²®à ²—à ³† à ²—à ³†à ³'à ²¤à ³à ²¤à ³ à ²¨à ²®à ³à ²® à ²…à ²°à ³à ²£à ³‌ à ²…à ²£à ³à ²£à ²¾ à ²Žà ²·à ³à ²Ÿà ³ à ²¤à ³à ²'à ²Ÿ à ²…à ²'à ²¤. à ²…à ²µà ²°à ³ à ²¨à ²¨à ³à ²¨ à ²®à ²¤à ³à ²¤à ³ à ²¤à ²¿à ²²à ²•à ³‌à ²¨ à ²‡à ²Ÿà ³à ²Ÿà ³à ²•à ³†à ³'à ²'à ²¡à ³ à ²'à ²'à ²¦à ³ à ²¸à ²¿à ²¨à ²¿à ²®à ²¾ à ²®à ²¾à ²¡à ³‹à ²£ à ²…à ²'à ²¤ à ²¶à ³à ²°à ³ à ²®à ²¾à ²¡à ²¿à ²¦à ³à ²°à ³. à ²…à ²¦à ³ à ²¶à ³à ²¦à ³à ²§ à ²Ÿà ³ˆà ²®à ³‌à ²ªà ²¾à ²¸à ³‌ à ²†à ²—à ²¿à ²¤à ³à ²¤à ³ à ²…à ²·à ³à ²Ÿà ³‡. à ²† à ²¸à ²¿à ²¨à ²¿à ²®à ²¾ à ²¹à ³†à ²¸à ²°à ³ 'à ²•à ³à ²'à ²¬à ²³à ²•à ²¾à ²¯à ²¿ à ²¸à ³à ²'à ²¦à ²°à ²¿ à ²®à ²¤à ³à ²¤à ³ à ²¤à ³†à ³'à ²³à ³†à ²¦à ²¿à ²Ÿà ³à ²Ÿ à ²¯à ²œà ³à ²žà ³†àà ²¶à ³à ²µà ²°' à ²¨à ²¾à ²¨à ³ à ²œà ²¾à ²¸à ³à ²¤à ²¿ à ²•à ³à ²'à ²¬à ²³à ²•à ²¾à ²¯à ²¿ à ²…à ²¡à ³à ²—à ³† à ²®à ²¾à ²¡à ³à ²¤à ²¿à ²¦à ³à ²¦à ³†. à ²‡à ²¨à ³à ²¨à ³ à ²¤à ²¿à ²²à ²•à ³‌à ²—à ³† à ²† à ²¹à ³†à ²¸à ²°à ³ à ²à ²•à ³†à ²'à ²¦à ³†à ²°à ³† à ²…à ²µà ²¨à ²¿à ²—à ³† à ²Žà ²·à ³à ²Ÿà ³‡ à ²¹à ²¾à ²Ÿà ³‌ à ²«à ³€à ²²à ²¿à ²'à ²—à ³à ²¸à ³‌ à ²‡à ²¦à ³à ²¦à ²°à ³' à ²…à ²¦à ²¨à ³à ²¨à ³ à ²•à ²'à ²Ÿà ³à ²°à ³‹à ²²à ³‌ à ²®à ²¾à ²¡à ²¿à ²•à ³†à ³'à ²'à ²¡à ³ à ²‡à ²°à ³à ²¤à ²¾à ²¨à ³† à ²…à ²'à ²¤. à ²¸à ³‹ à ²† à ²¦à ²¿à ²¨à ²¦à ²¿à ²'à ²¦ à ²¨à ²¾à ²¨à ³ à ²¤à ²¿à ²²à ²•à ²¾ 'à ²¬à ²¿à ²—à ³‌à ²¬à ²¾à ²¸à ³‌' à ²®à ²¨à ³† à ²¸à ²¦à ²¸à ³à ²¯à ²°à ²¿à ²—à ³† à ²®à ²¨à ²°à ²'à ²œà ²¨à ³† à ²µà ²¸à ³à ²¤à ³à ²—à ²³à ²¾à ²¦à ³à ²µà ²¿. à ²‡à ²¨à ³à ²¨à ³ à ²…à ²—à ³à ²¨à ²¿à ²¹à ³‹à ²® à ²Ÿà ²¾à ²¸à ³à ²•à ³à ²¨à ²²à ³à ²²à ²¿ à ²°à ²¾à ²¤à ³à ²°à ²¿ à ²Žà ²šà ³à ²šà ²°à ²µà ²¾à ²—à ²¿à ²¦à ³à ²¦à ³ à ²¬à ³†à ²'à ²•à ²¿ à ²¨à ²'à ²¦à ²¦ à ²¹à ²¾à ²—à ³‡ à ²¨à ³‹à ²¡à ³à ²•à ³Šàà ²¬à ³‡à ²•à ²¾à ²—à ²¿à ²¤à ³à ²¤à ³ à ²†à ²— à ²¨à ²®à ³à ²® à ²¸à ²'à ²¬à ²'à ²§à ²¦à ²²à ³à ²²à ²¿ à ²'à ²'à ²¦à ³ Intimacy à ²¬à ³†à ²³à ³€à ²¤à ³. à ²¸à ³‹ à ²‡à ²¬à ³à ²¬à ²°à ³ à ²œà ²¾à ²¸à ³à ²¤à ²¿ à ²'à ²¬à ³à ²¬à ²°à ²¨à ³à ²¨à ³Šà ²¬à ³à ²¬à ²°à ³ à ²¡à ²¿à ²ªà ³†à ²'à ²¡à ³‌ à ²†à ²¦à ³à ²µà ²¿. à ²Žà ²²à ³à ²²à ²°à ³' à ²¨à ²®à ³à ²®à ²¨à ³à ²¨ 'à ²¦à ²¾à ²²à ³‌ à ²®à ³† à ²•à ³à ²šà ³‌ à ²•à ²¾à ²²à ²¾ à ²¹à ³ˆ' à ²…à ²'à ²¤ à ²¨à ³‹à ²¡à ³†à ³'à ²¦à ²•à ³à ²•à ³† à ²ªà ³à ²°à ²¾à ²°à ²'à ²­ à ²®à ²¾à ²¡à ²¿à ²¦à ³à ²°à ³. à ²¹à ³‡à ²³à ²¿ à ²¨à ²®à ³à ²®à ²¦à ³‡à ²¨à ³ à ²¤à ²ªà ³à ²ªà ²¿à ²¦à ³†. à ²'à ²'à ²¦à ³ à ²¸à ²'à ²¬à ²'à ²§ à ²'à ²'à ²¦à ²·à ³à ²Ÿà ³ à ²°à ³‡à ²—à ²¿à ²¸à ³à ²µà ²¿à ²•à ³†, à ²®à ²œà ²¾, à ²®à ²¸à ³à ²¤à ²¿à ²¯à ²²à ³à ²²à ²¿ à ²¹à ³€à ²—à ²¾à ²—à ²¿à ²¹à ³‹à ²¯à ³à ²¤à ³.
à ²¨à ²¹à ³€ ............à ²…à ²°à ³† à ²•à ³‹à ²¯à ²¿ à ²¹à ³ˆ
à ²¶à ³à ²µà ³‡à ²¤à ²¾, à ²‰à ²²à ³à ²Ÿà ²¾à ²ªà ²²à ³à ²Ÿà ²¾ à ²Ÿà ²¾à ²¸à ³à ²•à ³à ²¨à ²²à ³à ²²à ²¿ à ²¤à ²¿à ²²à ²•à ³‌ à ²œà ³†à ³'à ²¤à ³† à ²¬à ³‡à ²•à ³ à ²…à ²'à ²¤à ²¾à ²¨à ³‡ à ²Žà ²¤à ³à ²¤à ²¿à ²¸à ²¿à ²•à ³†à ³'à ²³à ³à ²¤à ²¾ à ²‡à ²¦à ³à ²¦à ²°à ³.
à ²¸à ³à ²®à ³à ²® à ²¸à ³à ²®à ³à ²®à ²¨à ³† à ²Ÿà ²¾à ²¯à ³à ²²à ³†à ²Ÿà ³‌ à ²¨à ³†à ²ª à ²¹à ³‡à ²³à ³à ²¤à ²¾ à ²‡à ²¦à ³à ²¦à ²°à ³ à ²…à ²'à ²¤.
à ²¨à ³‹à ²¡à ²¿ à ²¨à ²¾à ²¨à ³ à ²†à ²—à ²²à ³‡ à ²¹à ³‡à ²³à ²¿à ²¦ à ²¹à ²¾à ²—à ³‡, à ²…à ²°à ³à ²£à ³‌ à ²…à ²£à ³à ²£à ²¾ 'à ²¹à ²¾à ²' à ²¤à ²¿à ²²à ²•à ²¾ à ²à ²¨à ²ªà ³à ²ªà ²¾ ' à ²…à ²'à ²¤ à ²°à ³‡à ²—à ²¿à ²¸à ³‹à ²•à ³† à ²¶à ³à ²°à ³ à ²®à ²¾à ²¡à ²¿à ²¦à ³à ²¦à ²°à ³. à ²…à ²·à ³à ²Ÿà ²°à ²²à ³à ²²à ²¿ 'à ²¬à ²¿à ²—à ³‌à ²¬à ²¾à ²¸à ³‌' à ²¨ 2à ²¨à ³‡ à ²µà ²¾à ²°à ²¦ à ²‰à ²²à ³à ²Ÿà ²¾à ²ªà ²²à ³à ²Ÿà ²¾ à ²Ÿà ²¾à ²¸à ³à ²•à ³ à ²•à ³†à ³'à ²Ÿà ³à ²Ÿà ³‡à ²¬à ²¿à ²Ÿà ³à ²Ÿà ²°à ³. à ²¨à ²¿à ²®à ³à ²® à ²•à ³†à ²²à ²µà ³ à ²…à ²¨à ³à ²®à ²¾à ²¨à ²—à ²³à ²¨à ³à ²¨à ²¾ à ²ˆà ²— à ²ªà ²°à ²¿à ²¹à ²°à ²¿à ²¸à ³à ²¤à ³€à ²¨à ²¿ à ²¨à ³‹à ²¡à ²¿. à ²† à ²Ÿà ²¾à ²¸à ³à ²•à ³ à ²¦à ²¿à ²¨ à ²¹à ³†à ²'à ²—à ²¸à ²°à ²¨à ³à ²¨à ³ à ²¨à ³†à ²²à ²•à ³à ²•à ³† à ²•à ²¾à ²²à ³ à ²¤à ²¾à ²—à ²¦à ²'à ²¤à ³† à ²ªà ³à ²°à ³à ²·à ²°à ³ à ²¨à ³‹à ²¡à ²¿à ²•à ³†à ³'à ²³à ³à ²³à ²¬à ³‡à ²•à ²¾à ²—à ²¿à ²¤à ³à ²¤à ³. à ²¸à ²°à ²¿ à ²œà ³‹à ²—à ³† à ²šà ²'à ²¦à ³à ²°à ²¿à ²•à ²¾ à ²…à ²•à ³à ²•à ²¨ à ²Žà ²¤à ³à ²¤à ²¿ à ²•à ³ˆ à ²¨à ³‹à ²µà ²¾à ²—à ²¿à ²¤à ³à ²¤à ³. à ²…à ²°à ³à ²£à ³‌ à ²…à ²£à ³à ²£à ²¾à ²¨à ²¿à ²—à ³† à ²•à ³ˆ à ²¨à ³‹à ²µà ³, à ²°à ²¾à ²˜à ³à ²—à ³† à ²¬à ³à ²¯à ²¾à ²•à ³‌ à ²ªà ³‡à ²¨à ³‌ à ²‡à ²¤à ³à ²¤à ³. à ²¹à ²¾à ²—à ²¾à ²—à ²¿ à ²«à ²¿à ²Ÿà ³‌ à ²†à ²—à ²¿ à ²‡à ²¦à ³à ²¦à ²¿à ²¦à ³à ²¦à ³ à ²¤à ²¿à ²²à ²•à ²¾ à ²®à ²¾à ²¤à ³à ²°. à ²‡à ²¨à ³à ²¨à ³ à ²¨à ²¾à ²¨à ³ à ²¯à ²¾à ²•à ³à ²°à ³€ à ²¨à ³†à ²ª à ²¹à ³‡à ²³à ²²à ²¿, à ²¨à ²¨à ²—à ³† à ²•à ²¿à ²¡à ³à ²¨à ²¿à ²¯à ²²à ³à ²²à ²¿ à ²¸à ³à ²Ÿà ³‹à ²¨à ³‌ à ²†à ²—à ²¿à ²¤à ³à ²¤à ³. à ²¨à ²¨à ²—à ³† à ²¤à ³à ²'à ²¬à ²¾ à ²¹à ³Šà ²¤à ³à ²¤à ³ à ²•à ²'à ²Ÿà ³à ²°à ³‹à ²²à ³‌ à ²®à ²¾à ²¡à ³‹à ²¦à ²•à ³à ²•à ³† à ²†à ²—à ³à ²¤à ²¾à ²¯à ²¿à ²°à ²²à ²¿à ²²à ³à ²². à ²®à ³à ²'à ²¦à ²¿à ²¨à ²¦à ²¨à ³à ²¨à ³ à ²¨à ²¾à ²¨à ³ à ²¹à ³‡à ²³à ²²à ³à ²²à ²¾ à ²¬à ²¿à ²¡à ²¿.
Yes we Flirt Each other
'à ²¬à ²¿à ²—à ³‌à ²¬à ²¾à ²¸à ³‌' à ²«à ³à ²²à ²¾à ²Ÿà ³‌à ²«à ²¾à ²°à ³à ²®à ³à ²¨à ²²à ³à ²²à ²¿ à ²¨à ²¾à ²¨à ³ à ²®à ²¤à ³à ²¤à ³ à ²¤à ²¿à ²²à ²•à ³‌ à ²¹à ³†à ²²à ³à ²¤à ²¿ à ²µà ³‡à ²¨à ²²à ³à ²²à ²¿ à ²«‌à ²²à ³à ²Ÿà ³ì à ²®à ²¾à ²¡à ²¿à ²¦à ³à ²¦à ³ à ²¨à ²¿à ²œ. à ²†à ²¦à ²°à ³† à ²…à ²¦à ²° à ²¹à ²¿à ²'à ²¦à ³† à ²¨à ²¨à ²—à ²¾à ²—à ²²à ²¿ à ²¤à ²¿à ²²à ²•à ³‌à ²¨à ²¿à ²—à ²¾à ²—à ²²à ²¿ à ²•à ³†à ²Ÿà ³à ²Ÿ à ²‰à ²¦à ³à ²¦à ³‡à ²¶à ²µà ²¿à ²°à ²²à ²¿à ²²à ³à ²².
à ²¨à ²¾à ²¨à ³€à ²— à ²¤à ³†à ²¨à ²¾à ²²à ²¿à ²°à ²¾à ²®à ²¨ à ²¬à ³†à ²•à ³à ²•à ³
à ²•à ³†à ²²à ²µà ²°à ³ à ²…à ²'à ²¦à ²°à ³, à ²¨à ³€à ²µà ³† à ²à ²¨à ³ à ²…à ²'à ²¤ à ²¹à ³‡à ²³à ²¿ à ²¬à ²¿à ²¡à ²¿.
à ²¨à ²¿à ²®à ³à ²®à ²¦à ³ à ²²à ²µà ³‌ à ²…à ²²à ³à ²µà ²¾?
à ²¨à ³€à ²µà ³ à ²²à ²µà ²°à ³à ²¸à ³‌ à ²…à ²²à ³à ²µà ²¾ ?
à ²¨à ³€à ²µà ³‡ à ²¹à ³‡à ²³à ²¿Šà ²'à ²'à ²¦à ³ à ²¬à ²¾à ²°à ²¿ à ²¬à ²¿à ²¸à ²¿à ²¹à ²¾à ²²à ³ à ²•à ³à ²¡à ²¿à ²¦à ³ à ²¬à ²¾à ²¯à ²¿à ²¸à ³à ²Ÿà ³à ²Ÿ à ²¬à ³†à ²•à ³à ²•à ³ à ²ªà ³à ²¨à ²ƒ à ²¹à ²¾à ²²à ³ à ²•à ³à ²¡à ²¿à ²¯à ³‹à ²¦à ²•à ³à ²•à ³† à ²¹à ³‹à ²—à ³à ²¤à ³à ²¤à ²¾? à ²¨à ²¾à ²¨à ³ à ²¹à ²¾à ²—à ³‡ à ²'à ²'à ²¦à ³ à ²¸à ³€à ²°à ²¿à ²¯à ²¸à ³‌ à ²°à ²¿à ²²à ³‡à ²¶à ²¨à ³‌à ²¶à ²¿à ²ªà ³‌à ²¨à ²²à ³à ²²à ²¿à ²¦à ³à ²¦à ³†. à ²†à ²¦à ²°à ³† à ²…à ²¦à ²°à ²¿à ²'à ²¦ à ²¨à ²¨à ²—à ³† à ²®à ³‹à ²¸à ²µà ²¾à ²¯à ³à ²¤à ³. à ²‡à ²¨à ³à ²¨à ³ à ²¹à ³‡à ²³à ²¿ à ²•à ³‡à ²³à ²¿ à ²¤à ²¿à ²²à ²•à ³‌ à ²®à ²¤à ³à ²¤à ³ à ²¨à ²¾à ²¨à ³ à ²œà ³€à ²µà ²¨à ²¦ à ²¯à ²¾à ²µ à ²¬à ²¿à ²'à ²¦à ³à ²µà ²¿à ²¨à ²²à ³à ²²à ²¿ à ²¸à ²'à ²§à ²¿à ²¸à ³‹à ²¦à ²•à ³à ²•à ³† à ²†à ²—à ²²à ³à ²². à ²ªà ³à ²°à ³€à ²¤à ²¿ à ²…à ²¨à ³à ²¨à ³‹à ²¦à ³ à ²Ÿà ²µà ³†à ²²à ³‌ à ²…à ²²à ³à ²²à ²¾. à ²¨à ²¨à ²—à ³† à ²ªà ³à ²°à ³€à ²¤à ²¿ à ²®à ²¹à ²¤à ³à ²µ à ²—à ³†à ³'à ²¤à ³à ²¤à ²¿à ²¦à ³†. à ²®à ²¤à ³à ²¤à ³ à ²¨à ²®à ³à ²®à ²¿à ²¬à ³à ²¬à ²° à ²¦à ²¾à ²°à ²¿ à ²¬à ³‡à ²°à ³†.
à ²¤à ²¿à ²²à ²•à ³‌à ²¨à ²¾ à ²®à ²¿à ²¸à ³‌ à ²®à ²¾à ²¡à ³à ²¤à ³€à ²°à ²¾?
à ²‡à ²¬à ³à ²¬à ²°à ³ à ²Žà ²²à ³à ²²à ²¿ à ²®à ³€à ²Ÿà ³‌ à ²®à ²¾à ²¡à ³à ²¤à ³€à ²°à ²¾?
à ²¨à ²¿à ²®à ³à ²® à ²ªà ³‡à ²°à ³‌ à ²šà ³†à ²¨à ³à ²¨à ²¾à ²—à ²¿à ²¦à ³†.
à ²«à ³à ²°à ³†à ²'à ²¡à ³‌ à ²†à ²—à ²¿ à ²–à ²'à ²¡à ²¿à ²¤à ²¾. à ²†à ²¦à ²°à ³† à ²²à ²µà ²°à ³‌ à ²†à ²—à ²¿ à ²…à ²²à ³à ²². à ²®à ³€à ²Ÿà ³‌ à ²®à ²¾à ²¡à ³à ²¤à ³€à ²µà ²¿ à ²¨à ²¾à ²µà ²¿à ²¬à ³à ²¬à ²°à ³‡ à ²…à ²²à ³à ²². à ²¨à ²¾à ²¨à ³ à ²œà ²¯à ²•à ³à ²•, à ²œà ³‹, à ²°à ³‹à ²¹à ²¨à ³‌ à ²Žà ²²à ³à ²²à ²°à ³' à ²'à ²Ÿà ³à ²Ÿà ²¾à ²—à ²¿ à ²®à ²¾à ²¡à ³à ²¤à ³€à ²µà ²¿. à ²…à ²«à ³à ²•à ³‹à ²°à ³à ²¸à ³‌ à ²¤à ²¿à ²²à ²•à ³‌ à ²‡à ²¸à ³‌ à ²Ž à ²¹à ³à ²¯à ²¾à ²'à ²¡à ³‌à ²¸à ²®à ³‌ à ²—à ³ˆ.
à ²¨à ³‹ !! à ²¨à ²¾à ²¨à ³ Glamour doll à ²…à ²²à ³à ²²à ²¾
à ²¨à ³‹à ²¡à ²¿ à ²'à ²'à ²¦à ³ à ²•à ²¾à ²®à ²¨à ³‌à ²¥à ²¿à ²'à ²—à ³‌ à ²¯à ³‹à ²šà ³†° à ²®à ²¾à ²¡à ³à ²°à ³€. à ²¸à ³à ²µà ²¿à ²®à ³à ²®à ²¿à ²'à ²—à ³‌ à ²ªà ³'à ²²à ³‌à ²¨à ²²à ³à ²²à ²¿ à ²¸à ³€à ²°à ³† à ²¹à ²¾à ²•à ³à ²•à ³Šà ²'à ²¡à ³, à ²¹à ³'à ²µà ³ à ²®à ³à ²¡à ³à ²•à ³Šà ²'à ²¡à ³ à ²¸à ³à ²µà ²¿à ²®à ³‌ à ²®à ²¾à ²¡à ³‹à ²¦à ²•à ³à ²•à ³† à ²†à ²—à ³à ²¤à ³à ²¤à ²¾. à ²¨à ²¾à ²¨à ³, à ²¨à ²¨à ³à ²¨ à ²¡à ³à ²°à ³†à ²¸à ³‌ à ²¸à ³à ²Ÿà ³ˆà ²²à ³‌ à ²‡à ²°à ³‹à ²¦à ³† à ²¹à ³€à ²—à ³†. à ²¨à ²¾à ²¨à ³‡à ²¨à ³ à ²ªà ²¬à ³à ²²à ²¿à ²¸à ²¿à ²Ÿà ²¿à ²—à ³† à ²…à ²¦à ²¨à ³à ²¨à ³ à ²®à ²¾à ²¡à ²²à ²¿à ²²à ³à ²². à ²…à ²²à ³à ²²à ²¿à ²—à ³† à ²† à ²¬à ²Ÿà ³à ²Ÿà ³† à ²…à ²¨à ³€à ²µà ²¾à ²°à ³à ²¯à ²µà ²¾à ²—à ²¿à ²¤à ³à ²¤à ³, à ²¹à ²¾à ²•à ²¿à ²¦à ³† à ²¦à ²Ÿà ³à ²¸à ³‌ à ²‡à ²Ÿà ³‌.

I Used To Hug People
à ²…à ²®à ³à ²®à ²¾ à ²¨à ²¨à ²—à ³† à ²†à ²—à ²²à ³à ²²à ²¾. à ²µà ²¾à ²Ÿà ³à ²¸à ³‌ Wrong in that? à ²œà ³€à ²µà ²¨à ²¦à ²²à ³à ²²à ²¿ à ²šà ²¿à ²•à ³à ²• à ²šà ²¿à ²•à ³à ²• à ²•à ³à ²·à ²£à ²—à ²³à ²¨à ³à ²¨à ³ Full On BX à ²†à ²—à ²¿ à ²Žà ²'à ²œà ²¾à ²¯à ³‌ à ²®à ²¾à ²¡à ³à ²¤à ³€à ²¨à ²¿. à ²ªà ²•à ³à ²•à ²¦à ²²à ³à ²²à ²¿ à ²•à ³'à ²¤à ²µà ²°à ³ à ²à ²¨à ³‡ à ²¹à ³‡à ²³à ²¿à ²¦à ³à ²°à ³', à ²…à ²¦à ²¨à ³à ²¨ à ²•à ²®à ²¾à ²¨à ³‌ à ²²à ³†à ²Ÿà ³à ²¸à ³‌ à ²ªà ³à ²¯à ²¾à ²šà ³‌ à ²…à ²ªà ³‌ à ²…à ²'à ²¤ à ²¹à ²—à ³‌ à ²®à ²¾à ²¡à ³à ²¤à ³€à ²¨à ²¿. à ²¤à ²¿à ²²à ²•à ³‌à ²¨à ²¾ à ²¯à ²¾à ²•à ³† à ²…à ²·à ³à ²Ÿà ³ à ²¹à ²—à ³‌ à ²®à ²¾à ²¡à ³†ª à ²…à ²'à ²¦à ²°à ³' à ²‰à ²¤à ³à ²¤à ²° à ²…à ²¦à ³†. à ²¨à ²¾à ²µà ²¿à ²¬à ³à ²¬à ²°à ³' à ²¤à ³à ²'à ²¬à ²¾ à ²•à ³à ²²à ³‹à ²¸à ³‌ à ²†à ²—à ²¿à ²¦à ³à ²µà ²¿, à ²¸à ³‹ à ²¨à ²¾à ²¨à ³ à ²Žà ²®à ³‹à ²¶à ²¨à ²²à ³‌ à ²†à ²¦à ³à ²°à ³† à ²Žà ²²à ³à ²²à ²°à ²¨à ³à ²¨à ³' à ²¹à ²—à ³‌ à ²®à ²¾à ²¡à ³à ²¤à ³€à ²¨à ²¿.
'à ²¬à ²¿à ²—à ³‌à ²¬à ²¾à ²¸à ³‌' à ²¨à ²²à ³à ²²à ²¿ à ²¨à ²¡à ²¿à ²¬à ²¾à ²°à ²¦à ³à ²¦à ³ à ²¨à ²¡à ³€à ²¤à ²¾
à ²¨à ³‹à ²¡à ²¿ à ²¹à ³‡à ²³à ²¿-à ²•à ³‡à ²³à ²¿ à ²…à ²¦à ³†à ³'à ²'à ²¦à ³ à ²—à ³‡à ²®à ³‌à ²¶à ³‹. à ²•à ²¨à ³‌à ²«à ³‡à ²¶à ²¨à ³‌ à ²°à ³'à ²®à ³‌à ²—à ³† à ²¹à ³‹à ²—à ²¿ à ²…à ²µà ²°à ²¨à ³à ²¨ à ²…à ²µà ²°à ³ à ²¬à ²šà ²¾à ²µà ³‌ à ²®à ²¾à ²¡à ²¿à ²•à ³†à ³'à ²³à ³à ²³à ³‹à ²¦à ²•à ³à ²•à ³† à ²à ²¨à ³ à ²¬à ³‡à ²•à ²¾à ²¦à ²°à ³' à ²¹à ³‡à ²³à ³à ²¤à ³à ²¤à ²¿à ²¦à ³à ²¦à ²°à ³. à ²‡à ²¨à ³à ²¨à ³ à ²…à ²·à ³à ²Ÿà ³ à ²•à ³†à ²®à ³†à ²°à ²¾ à ²®à ³à ²'à ²¦à ³† à ²¨à ²¾à ²µà ³‡à ²¨à ³ à ²®à ²¾à ²¡à ³‹à ²¦à ²•à ³à ²•à ³† à ²¸à ²¾à ²§à ³à ²¯ à ²¹à ³‡à ²³à ²¿. à ²…à ²¦à ²•à ³à ²•à ³' à ²®à ³€à ²°à ²¿ à ²…à ²µà ²°à ³ à ²¨à ²¨à ³à ²¨ à ²¤à ²¿à ²²à ²•à ³‌ à ²¬à ²—à ³à ²—à ³† à ²¹à ²¾à ²—à ³‡ à ²¹à ³‡à ²³à ²¿à ²¦à ³à ²°à ³† , à ²…à ²¦à ²•à ³à ²•à ³† à ²•à ²¾à ²°à ²£ à ²¨à ²¾à ²µà ²¿à ²¬à ³à ²¬à ²°à ³' à ²šà ²¿à ²•à ³à ²•à ²µà ²°à ²¾à ²—à ²¿à ²¦à ³à ²µà ²¿ à ²…à ²¦à ³† à ²‡à ²°à ²¬à ³‡à ²•à ³. à ²¨à ²®à ³à ²® à ²¨à ²¡à ³à ²µà ³† à ²à ²¨à ²¿à ²²à ³à ²² à ²à ²¨à ³‡à ²¨à ³ à ²‡à ²²à ³à ²². à ²¨à ²¾à ²¨à ³ à ²…à ²µà ²¨à ²¨à ³à ²¨ à ²¸à ³à ²µà ³€à ²Ÿà ³‌ à ²¹à ²¾à ²°à ³à ²Ÿà ³‌ à ²…à ²'à ²¤à ³€à ²¨à ²¿, à ²…à ²µà ²¨à ³ à ²¡à ²¾à ²°à ³à ²²à ²¿à ²'à ²—à ³‌ à ²…à ²'à ²¤à ²¾à ²¨à ³‡ à ²…à ²¦à ²°à ²¾à ²šà ³†à ²—à ³† à ²®à ²¤à ³à ²¤à ³ à ²ˆà ²šà ³†à ²—à ³† à ²à ²¨à ³ à ²‡à ²²à ³à ²².
à ²°à ³‹à ²¸à ²¿ à ²¹à ³‹à ²—à ²¿à ²¦à ³à ²¦à ³€à ²¨à ²¿
à ²¨à ²¾à ²µà ²¿à ²¬à ³à ²¬à ²°à ³' 'à ²¬à ²¿à ²—à ³‌à ²¬à ²¾à ²¸à ³‌' à ²¨à ²¿à ²'à ²¦ à ²¹à ³Šà ²°à ²—à ³† à ²¬à ²'à ²¦à ²®à ³‡à ²²à ³†, à ²¤à ²¿à ²²à ²•à ³‌ à ²'à ²'à ²¦à ³ à ²®à ²¾à ²¤à ³ à ²¹à ³‡à ²³à ²¾ª. à ²¨à ²¾à ²¨à ²¾à ²¦à ²°à ³† à ²¹à ³à ²¡à ³à ²—, à ²¨à ²¨à ²—à ³† à ²…à ²·à ³à ²Ÿà ³‡à ²¨à ³ à ²¸à ²®à ²¸à ³à ²¯à ³† à ²†à ²—à ²²à ³à ²². à ²†à ²¦à ²°à ³†, à ²¨à ³€à ²¨à ³ à ²¹à ³à ²¡à ³à ²—à ²¿ à ²ˆ à ²°à ³€à ²¤à ²¿ à ²¨à ²®à ³à ²® à ²¬à ²—à ³à ²—à ³† à ²ªà ³à ²°à ²šà ²¾à ²° à ²†à ²¦à ²°à ³† à ²¨à ²¿à ²¨à ²—à ³† à ²¤à ³à ²'à ²¬à ²¾ à ²Žà ²«à ³†à ²•à ³à ²Ÿà ³ à ²†à ²—à ³à ²¤à ³à ²¤à ³†. à ²¦à ²¯à ²µà ²¿à ²Ÿà ³à ²Ÿà ³ à ²‡à ²¦à ²¨à ³à ²¨à ³†à ²²à ³à ²²à ²¾ à ²¨à ²¿à ²²à ³à ²²à ²¿à ²¸à ²¿à ²¬à ²¿à ²¡à ²¿. Enough is Enough. à ²¨à ²¾à ²¨à ³ à ²•à ³'à ²¡ à ²‡à ²¦à ²¨à ³à ²¨à ³† à ²¹à ³‡à ²³à ³†à ³'à ²¦à ²•à ³à ²•à ³† à ²‡à ²·à ³à ²Ÿà ²ªà ²¡à ³à ²¤à ³€à ²¨à ²¿.
à ²ªà ²¬à ³à ²²à ²¿à ²¸à ²¿à ²Ÿà ²¿à ²—à ³† à ²¨à ²¾à ²¨à ³ à ²¹à ³€à ²—à ³†à ²²à ³à ²²à ²¾ à ²®à ²¾à ²¡à ²¿à ²¦à ³à ²¨à ²¾
à ²¨à ³‹ à ²µà ³‡... à ²¨à ³‹à ²¡à ²¿ à ²—à ³à ²¡à ³‌ à ²ªà ²¬à ³à ²²à ²¿à ²¸à ²¿à ²Ÿà ²¿ à ²®à ²¤à ³à ²¤à ³ à ²¬à ³à ²¯à ²¾à ²¡à ³‌ à ²ªà ²¬à ³à ²²à ²¿à ²¸à ²¿à ²Ÿà ²¿ à ²…à ²'à ²¤ à ²‡à ²°à ³à ²¤à ³à ²¤à ³†. à ²'à ²³à ³à ²³à ³† à ²ªà ²¬à ³à ²²à ²¿à ²¸à ²¿à ²Ÿà ²¿ à ²¸à ²¿à ²•à ³à ²•à ²°à ³† à ²‡à ²¨à ³à ²¨à ³ à ²'à ²³à ³à ²³à ³†à ²¯à ²¦à ³† à ²…à ²²à ³à ²µà ²¾? à ²‡à ²¦à ²°à ²¿à ²'à ²¦ à ²¬à ²'à ²¦à ²¿à ²°à ³à ²µ à ²'à ²³à ³à ²³à ³†à ²¯à ²¦à ²¨à ³à ²¨à ²¾ à ²†à ²¯à ³à ²•à ³† à ²®à ²¾à ²¡à ²¿à ²¦à ³à ²¦à ³€à ²¨à ²¿. 'à ²¬à ²¿à ²—à ³‌à ²¬à ²¾à ²¸à ³‌'à ²¨ à ²¨à ²¾à ²¨à ³ à ²¯à ²¾à ²µà ²¤à ³à ²¤à ³ à ²®à ²°à ³†à ²¯à ³‹à ²²à ³à ²². à ²¨à ²¨à ²—à ³† à ²ˆà ²— à ²¸à ²¿à ²¨à ²¿à ²®à ²¾à ²•à ³à ²•à ³† à ²…à ²µà ²•à ²¾à ²¶à ²—à ²³à ³ à ²¬à ²°à ³à ²¤à ³à ²¤à ²¿à ²µà ³†.
à ²¸à ²¿à ²¨à ²¿à ²®à ²¾à ²¦à ²²à ³à ²²à ²¿ à ²…à ²µà ²•à ²¾à ²¶à ²•à ³à ²•à ²¾à ²—à ²¿ à ²¶à ³à ²µà ³‡à ²¤à ²¾ à ²¹à ³€à ²—à ³† à ²®à ²¾à ²¡à ²¿à ²¦à ²³à ²¾ ...
à ²¨à ³‹à ²¡à ²¿ à ²¨à ²¾à ²¨à ³ à ²‡à ²'à ²¡à ²¸à ³à ²Ÿà ³à ²°à ²¿à ²—à ³† à ²¹à ³Šà ²¸à ²¬à ²³à ³ à ²¨à ²¿à ²œ. Over night Heroiene à ²†à ²—à ²¬à ³‡à ²•à ³ à ²…à ²'à ²¤ à ²¬à ²¯à ²¸à ²¿à ²¦à ²µà ²³à ³ à ²…à ²²à ³à ²²à ²¾. à ²¨à ²¨à ³à ²¨ à ²…à ²ªà ³à ²°à ³‹à ²šà ³† à ²¬à ³‡à ²°à ³† à ²¥à ²°. à ²'à ²³à ³à ²³à ³† Portfolio à ²®à ²¾à ²¡à ²¿à ²¸à ²¬à ³‡à ²•à ³. à ²†à ²¡à ³€à ²·à ²¨à ³‌à ²—à ²³à ²¿à ²—à ³† à ²…à ²Ÿà ³†à ²'à ²¡à ³‌ à ²†à ²—à ²¬à ³‡à ²•à ³. à ²† à ²®à ³'à ²²à ²• à ²…à ²µà ²•à ²¾à ²¶ à ²¸à ²¿à ²•à ³à ²•à ²°à ³†, à ²¸à ³à ²•à ³à ²°à ²¿à ²ªà ³à ²Ÿà ³ à ²•à ³‡à ²³à ²¿ à ²¸à ²¿à ²¨à ²¿à ²®à ²¾ à ²'à ²ªà ³à ²•à ³‹à ²¬à ³‡à ²•à ³. à ²‡à ²¦à ³ à ²¨à ²¨à ³à ²¨ à ²ªà ²¾à ²²à ²¿à ²¸à ²¿. à ²¹à ²¾à ²—à ²¿à ²¦à ³à ²¦à ²¾à ²— à ²¨à ²¾à ²¨à ³à ²¯à ²¾à ²•à ³† à ²¹à ²¾à ²—à ³‡ à ²®à ²¾à ²¡à ²²à ²¿. à ²¨à ²¾à ²¨à ³ à ²† à ²¶à ³‹à ²¨à ²²à ³à ²²à ²¿ à ²†à ³à ²¯à ²•à ³cà ²µà ²²à ³‌ à ²†à ²—à ²¿ à ²Žà ²•à ³à ²¸à ³‌à ²ªà ³‹à ²¸à ³† à ²®à ²¾à ²¡à ²¿à ²²à ³à ²².
à ²Ÿà ³‡à ²•à ³‌à ²Ž à ²¬à ³à ²°à ³‡à ²•à ³‌
I Am Like this ...
I am From Malnad
à ²®à ²²à ³†à ²¨à ²¾à ²¡ à ²®à ²¨à ³†, à ²•à ³'à ²¡à ³ à ²•à ³à ²Ÿà ³à ²'à ²¬. à ²®à ²¨à ³† à ²œà ²µà ²¾à ²¬à ³à ²¦à ²¾à ²°à ²¿à ²¯à ³†à ²²à ³à ²²à ²¾ à ²…à ²®à ³à ²®à ²¨à ³‡ à ²¨à ³‹à ²¡à ²¿à ²•à ³†à ³'à ²³à ³à ²¤à ²¾ à ²‡à ²¦à ³à ²¦à ²°à ³. à ²¹à ³à ²¡à ³à ²—à ²¿à ²¯à ²¾à ²—à ²¿ à ²…à ²®à ³à ²®à ²'à ²—à ³† à ²¸à ²¹à ²¾à ²¯ à ²®à ²¾à ²¡à ²¬à ³‡à ²•à ³ à ²…à ²¨à ²¿à ²¸à ³à ²¤à ²¾ à ²‡à ²¤à ³à ²¤à ³. à ²…à ²¡à ³à ²—à ³† à ²®à ²¨à ³†à ²—à ³† à ²•à ²¾à ²²à ²¿à ²Ÿà ³à ²Ÿà ³†. à ²¹à ³Šà ²¸ à ²ªà ³à ²°à ²¯à ³‹à ²— à ²®à ²¾à ²¡à ³à ²¤à ²¾ à ²‡à ²°à ³à ²¤à ³€à ²¨à ²¿. à ²¨à ²¾à ²¨à ³ à ²ªà ²•à ³à ²•à ²¾ à ²¦à ³‡à ²¸à ²¿ à ²—à ²°à ³à ²²à ³. 'à ²¬à ²¿à ²—à ³‌ à ²¬à ²¾à ²¸à ³‌'à ²¨à ²²à ³à ²²à ²¿ à ²…à ²¡à ³à ²—à ³† à ²®à ²¾à ²¡à ²¿à ²¦ à ²®à ³‡à ²²à ³†
Now My I have become a PÜÐÝ¿á WÜÇ…ì Also.
Shwetha is a Retro Kind of Girl
à ²¶à ²¿à ²µà ²°à ²¾à ²® à ²•à ²¾à ²°à ²'à ²¤à ²°à ³, à ²œà ²¿.à ²Žà ²¸à ³‌ à ²¶à ²¿à ²µà ²°à ³à ²¦à ³à ²°à ²ªà ³à ²ª ... à ²‡à ²µà ²° à ²¸à ²¾à ²¹à ²¿à ²¤à ³à ²¯ à ²"à ²¦à ³à ²¤à ³à ²¤à ³€à ²¨à ²¿. à ²®à ²¹à ²¾à ²­à ²¾à ²°à ²¤à ²¦ à ²–à ²'à ²¡à ²•à ²¾à ²µà ³à ²¯à ²—à ²³à ²¨à ³à ²¨à ³ à ²"à ²¦à ³à ²¤à ³à ²¤à ³€à ²¨à ²¿. à ²¸à ²¿à ²¡à ³à ²¨à ²¿ à ²¶à ³†à ²²à ³à ²¡à ²¨à ³‌ à ²ªà ²¤à ³à ²¤à ³†à ²§à ²¾à ²°à ²¿ à ²•à ²¾à ²¦à ²'à ²¬à ²°à ²¿à ²—à ²³à ²¿à ²·à ³à ²Ÿ. à ²¨à ³à ²¯à ²¾à ²¨à ³à ²¸à ²¿ à ²ªà ³à ²°à ³ˆà ²¡à ³†à ²¯ 'à ²¸à ²¿à ²•à ³à ²°à ³‡à ²Ÿà ³‌ à ²—à ²¾à ²°à ³à ²¡à ²¨à ³‌' à ²ˆà ²µà ²¾à ²— à ²"à ²¦à ³à ²¤à ²¾ à ²‡à ²¦à ³à ²¦à ³€à ²¨à ²¿. à ²Žà ²¸à ³‌.à ²ªà ²¿.à ²¬à ²¿ à ²…à ²µà ²° à ²¹à ²³à ³† à ²•à ²¨à ³à ²¨à ²¡ à ²¹à ²¾à ²¡à ³, à ²œà ²¾à ²°à ³à ²œà ³‌ à ²®à ³ˆà ²•à ³†à ²²à ³‌à ²¨ "Time can never mend the careless whispers of a good friend' à ²†à ²—à ²¾à ²— à ²•à ³‡à ²³à ³à ²¤à ²¾ à ²‡à ²°à ³à ²¤à ³€à ²¨à ²¿. à ²ˆà ²—à ³€à ²— à ²¬à ²¾à ²—à ³‌ à ²®à ²¿à ²²à ²¾V à ²¬à ²¾à ²—à ³‌à ²¨ 'à ²¸à ³à ²²à ³‹ à ²®à ³‹à ²¶à ²¨à ³‌ à ²…à ²'à ²—à ³à ²°à ³‡à ²œà ²¿à ²¯à ²¾' à ²¹à ²¾à ²¡à ³ à ²•à ³‡à ²³à ³à ²³à ³‹à ²¦à ²•à ³à ²•à ³† à ²¶à ³à ²°à ³ à ²®à ²¾à ²¡à ²¿à ²¦à ³à ²¦à ³€à ²¨à ²¿. à ²¬à ³‹à ²°à ³‌ à ²†à ²—à ³à ²µà ²·à ³à ²Ÿà ³ à ²•à ³‡à ²³à ²¿ à ²†à ²®à ³‡à ²²à ³† à ²¨à ²¿à ²²à ³à ²²à ²¿à ²¸à ²¿à ²¬à ²¿à ²¡à ³à ²¤à ³€à ²¨à ²¿.

My Wardrobe Divas

à ²¨à ²¨à ²—à ³† à ²—à ²'à ²Ÿà ³†à ²—à ²Ÿà ³à ²Ÿà ²²à ³‡ à ²¶à ²¾à ²ªà ²¿à ²'à ²—à ³‌ à ²®à ²¾à ²¡à ³‹à ²¦à ²•à ³à ²•à ³† à ²‡à ²·à ³à ²Ÿ à ²‡à ²²à ³à ²². à ²¨à ²¨à ³à ²¨ à ²µà ²¾à ²°à ³à ²¡à ³‌à ²°à ³‹à ²¬à ³‌à ²¨à ²²à ³à ²²à ²¿ à ²¸à ³à ²Ÿà ³à ²°à ³€à ²Ÿà ³‌à ²¸à ³ˆà ²¡à ³‌ à ²–à ²°à ³€à ²¦à ²¿ à ²®à ²¾à ²¡à ²¿à ²¦ à ²à ²µà ²¤à ³à ²¤à ³ à ²°à ³'à ²ªà ²¾à ²¯à ²¿ à ²Ÿà ³€ à ²¶à ²°à ³à ²Ÿà ³‌ à ²•à ³'à ²¡ à ²‡à ²¦à ³†. à ²¨à ²¨à ²—à ³† à ²œà ²¾à ²¨à ²¿ à ²¡à ³†à ²ªà ³‌ à ²‡à ²·à ³à ²Ÿ. à ²…à ²µà ²¨ à ²¸à ³à ²Ÿà ³ˆà ²²à ³‌ à ²…à ²'à ²¦à ²°à ³† à ²ªà ³à ²°à ²¾à ²£. à ²‡à ²¨à ³à ²¨à ³ à ²œà ³†à ²¨à ³à ²¨à ²¿à ²«‌à ²°à ³‌ à ²²à ³‹à ²ªà ³†à ²œà ³‌à ²¨ à ²¸à ³à ²Ÿà ³ˆà ²²à ³‌, à ²†à ²¤à ³à ²®à ²µà ²¿à ²¶à ³à ²µà ²¾à ²¸, à ²†à ³à ²¯à ²°à ³‹à ²—à ³†à ²¨à ³à ²¸à ³‌ à ²Žà ²²à ³à ²²à ²µà ³' à ²¸à ²–à ²¤à ³‌ à ²‡à ²·à ³à ²Ÿ.
à ²ªà ²•à ³à ²•à ²¾ à ²²à ³‹à ²•à ²²à ³‌ Eater

à ²¨à ²¾à ²¨à ³ à ²¤à ²¿à ²¨à ³à ²¨à ³‹à ²¦à ²•à ³à ²•à ³† à ²¦à ³†à ³'à ²¡à ³à ²¡ à ²®à ²¾à ²²à ³ à ²—à ³€à ²²à ³' à ²…à ²'à ²¤ à ²¹à ³Šà ²—à ²²à ³à ²². à ²¸à ²¿à ²'à ²§à ³ à ²‡à ²¤à ³à ²¤à ³€à ²šà ³†à ²—à ³† 'à ²—à ³‹à ²²à ³€à ²¸à ³‌' à ²…à ²'à ²¤ à ²'à ²'à ²¦à ³ à ²—à ²²à ³à ²²à ²¿ à ²…à ²'à ²—à ²¡à ²¿à ²—à ³† à ²•à ²°à ³†à ²¦à ³à ²•à ³†à ³'à ²'à ²¡à ³ à ²¹à ³‹à ²—à ²¿à ²¦à ³à ²¦à ²³à ³. à ²®à ³ˆ à ²—à ²¾à ²¡à ³‌! à ²…à ²²à ³à ²²à ²¿ à ²•à ³à ²²à ³à ²«à ²¿ à ²Žà ²·à ³à ²Ÿà ³ à ²šà ³†à ²¨à ³à ²¨à ²¾à ²—à ²¿à ²¤à ³à ²¤à ³ à ²…à ²'à ²¦à ²°à ³† à ²¨à ²¾à ²¨à ³ à ²«à ³€à ²¦à ²¾ à ²†à ²—à ²¿à ²¬à ²¿à ²Ÿà ³à ²Ÿà ²¿à ²¦à ³à ²¦à ³€à ²¨à ²¿. à ²…à ²¦à ²•à ³à ²•à ³† à ²¸à ²¿à ²'à ²§à ³à ²—à ³† 'à ²—à ²²à ³à ²²à ²¿à ²—à ³à ²°à ³' à ²…à ²'à ²¤ à ²¹à ³†à ²¸à ²°à ³ à ²‡à ²Ÿà ³à ²Ÿà ²¿à ²¦à ³à ²¦à ³€à ²¨à ²¿. à ²‡à ²¨à ³à ²¨à ³ à ²†à ²'à ²§à ³à ²° à ²«‌à ³à ²¡à ³‌ à ²Žà ²²à ³à ²²à ³‡ à ²‡à ²¦à ³à ²¦à ²°à ³' à ²¹à ³‹à ²—à ²¿ à ²¹à ³à ²¡à ³à ²•à ²¿ à ²¤à ²¿à ²¨à ³à ²¤à ³€à ²¨à ²¿. à ²¨à ²¨à ²—à ³† à ²¦à ³†à ³'à ²¡à ³à ²¡ à ²°à ³†à ²¸à ³à ²Ÿà ³Šà ²°à ³†à ²'à ²Ÿà ³à ²¸à ³‌ à ²¬à ³‡à ²•à ³ à ²…à ²'à ²¤ à ²à ²¨à ³ à ²‡à ²²à ³à ²². à ²ªà ²¾à ²°à ³à ²Ÿà ²¿ à ²«à ³à ²°à ³€ à ²—à ²°à ³à ²²à ³ à ²¨à ²¾à ²¨à ³.
à ²¨à ²¾à ²¨à ³ à ²'à ²'à ²¥à ²°à ²¾ à ²œà ²'à ²—à ²²à ³‌à ²¬à ³à ²•à ³‌
à ²ªà ³à ²°à ²¾à ²£à ²¿à ²—à ²³à ²¿à ²—à ³† à ²‡à ²°à ³‹ à ²'à ²³à ³à ²³à ³† à ²¬à ³à ²¦à ³à ²§à ²¿ à ²¨à ²®à ²—à ³†à ²²à ³à ²²à ²¿à ²¦à ³† à ²¹à ³‡à ²³à ²¿? à ²ˆà ²— à ²¸à ²¿à ²'à ²¹, à ²¹à ³à ²²à ²¿à ²—à ²³à ²¨à ³à ²¨à ³‡ à ²¨à ³‹à ²¡à ²¿. à ²¹à ³Šà ²Ÿà ³à ²Ÿà ³† à ²¤à ³à ²'à ²¬à ²¿à ²¦ à ²®à ³‡à ²²à ³† à ²®à ²¤à ³à ²¤à ³'à ²'à ²¦à ²° à ²®à ³‡à ²²à ³† à ²•à ²£à ³‌ à ²¹à ²¾à ²•à ²²à ³à ²²à ²¾. à ²¨à ²¨à ²—à ³† à ²ˆà ²—à ²²à ³' à ²…à ²·à ³à ²Ÿà ³‡ Actress à ²†à ²—à ²¿à ²²à ³à ²² à ²…à ²'à ²¦à ²¿à ²¦à ³à ²¦à ²°à ³‡, à ²•à ³€à ²¨à ³à ²¯à ²¾ à ²•à ²¾à ²¡à ²²à ³à ²²à ³‹, à ²¸à ³Œà ²¤à ³‌à ²†à ²«à ³à ²°à ²¿à ²•à ²¾ à ²•à ²¾à ²¡à ²²à ³à ²²à ³‹ à ²¸à ³†à ²•à ³à ²¯à ³à ²°à ²¿à ²Ÿà ²¿ à ²—à ²¾à ²°à ³à ²¡à ³‌ à ²†à ²—à ²¿ à ²‡à ²¦à ³à ²¦à ³à ²¬à ²¿à ²¡à ³à ²¤à ³à ²¤à ²¿à ²¦à ³à ²¦à ³†.
I Love Street Dogs

à ²°à ²¸à ³à ²¤à ³†à ²¬à ²¦à ²¿à ²¯à ²¿à ²'à ²¦ à ²°à ³†à ²¸à ³à ²•à ³'é à ²®à ²¾à ²¡à ²¿ à ²¤à ²'à ²¦ à ²¨à ²¾à ²¯à ²¿à ²¯à ²¿à ²¦à ³†. à ²…à ²¦à ²° à ²¹à ³†à ²¸à ²°à ³ à ²¡à ³‹à ²¡à ³‹. à ²®à ³à ²'à ²šà ³† à ²¹à ³€à ²—à ³† à ²°à ³‹à ²¡à ³‌ à ²…à ²²à ³à ²²à ²¿ à ²¸à ²¿à ²•à ³à ²• à ²¬à ³†à ²•à ³à ²•à ³ à ²‡à ²¤à ³à ²¤à ³. à ²…à ²¦à ²° à ²¹à ³†à ²¸à ²°à ³ à ²®à ³Šà ²•à ³à ²•à ³‹. à ²†à ²—à ²¾à ²— à ²°à ²¸à ³à ²¤à ³†à ²¬à ²¦à ²¿à ²¯à ²²à ³à ²²à ²¿ à ²¸à ²¿à ²—à ³à ²µ à ²¬à ³†à ²•à ³à ²•à ³, à ²¨à ²¾à ²¯à ²¿à ²®à ²°à ²¿ à ²¤à ²'à ²¦à ³ à ²¸à ³à ²µà ²²à ³à ²ª à ²¦à ³†à ³'à ²¡à ³à ²¡à ²¦à ³ à ²®à ²¾à ²¡à ²¿ à ²®à ²¤à ³à ²¤à ³† à ²ªà ³à ²°à ²•à ³ƒà ²¤à ²¿à ²—à ³† à ²¬à ²¿à ²¡à ³à ²¤à ³€à ²¨à ²¿.
à ²¨à ²¾à ²¨à ³ à ²¹à ³€à ²—à ³†, à ²¨à ²¨à ³à ²¨ à ²®à ²¾à ²¤à ³ à ²¹à ³€à ²—à ³†
'à ²ªà ³à ²°à ²¤à ²¿à ²¯à ³Šà ²¬à ³à ²¬ à ²®à ²¹à ²¿à ²³à ³†à ²¯à ³ à ²¬à ³‹à ²²à ³à ²¡à ³‌ , à ²•à ²¾à ²¨à ³à ²«à ²¿à ²¡à ³†à ²'à ²Ÿà ³‌ à ²†à ²—à ²¿ à ²…à ²µà ²°à ²¦à ³à ²¦à ³‡ à ²µà ³à ²¯à ²•à ³à ²¤à ²¿à ²¤à ³à ²µ à ²‡à ²Ÿà ³à ²Ÿà ³à ²•à ³†à ³'à ²'à ²¡à ³ à ²¬à ²¦à ³à ²•à ²¬à ³‡à ²•à ³ ' à ²…à ²¨à ³à ²¨à ³‹à ²¦à ³ à ²¨à ²¨à ³à ²¨ à ²†à ²¸à ³† .
à ²¸à ³‹ Fans What you say.
catch you later in My upcoming movies.
this is shwetha pandith signing off
Bye Bye ...
---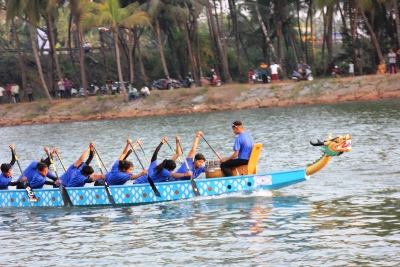 Udupi hosts its first ever national level dragon b
View More
---
Now Open - Namma Minimart, Santhekatte - Kemmanunu Cross, - Call for Home Delivery 9611175167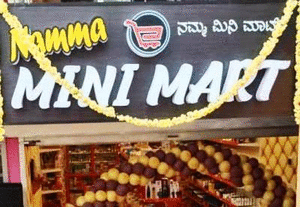 ---
Final Journey of Rosy Fernandes (85 years) | LIVE From Kallianpura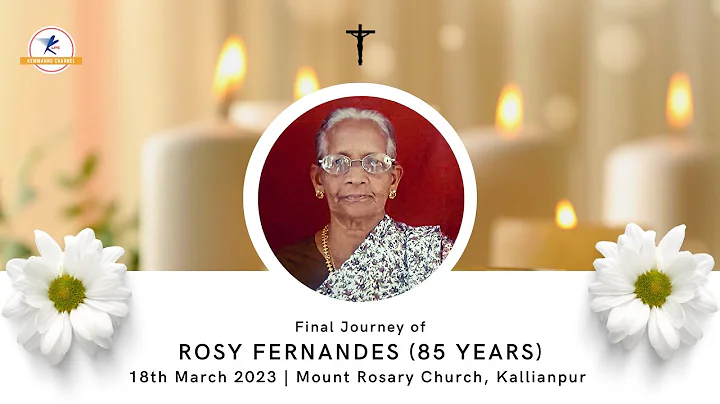 ---
Final Journey of Juliana Rodrigues (81 Years) | LIVE From Thottam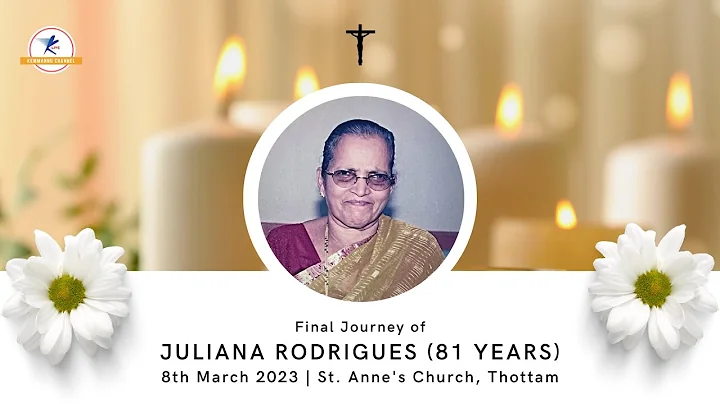 ---
Wee Care Play Home Badanidiyoor | 3rd Annual day Celebration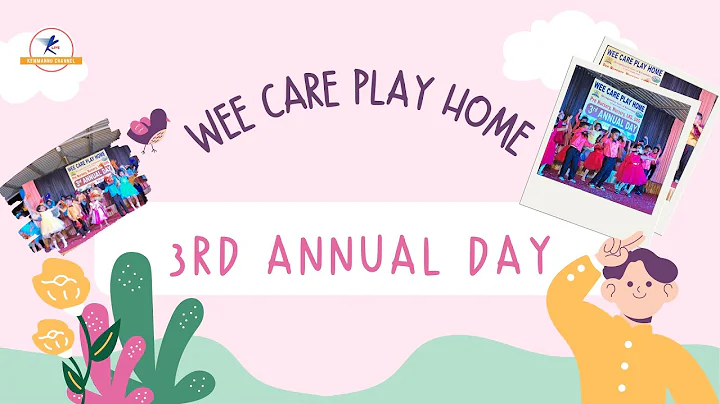 ---
Lourdsachi Zar - December Issue from Our Lady of Lourdes church, Kanajar, Udupi.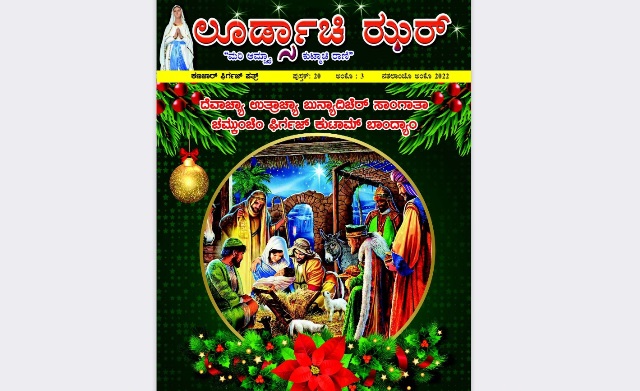 ---
Milarchi-Lara-from-Milagres-Cathedral-Kallianpur-January-2023-Issue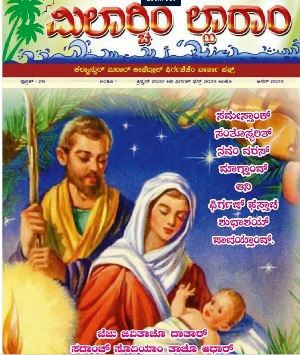 ---
KPL Super League • Cricket | LIVE from Kemmannu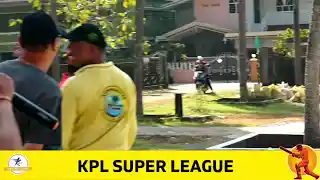 ---
Milarchi Lara Bulletin - Monthi Fest Issue, September 2022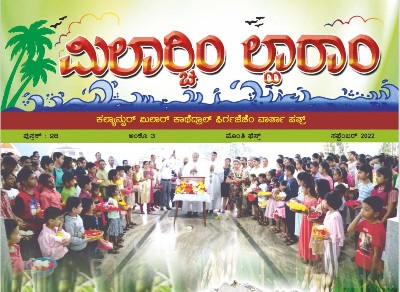 ---
Land/Houses for Sale in Kaup, Manipal, Kallianpur, Santhekatte, Uppor, Nejar, Kemmannu, Malpe, Ambalpady.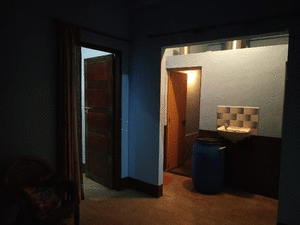 ---
Focus Studio, Near Hotel Kidiyoor, Udupi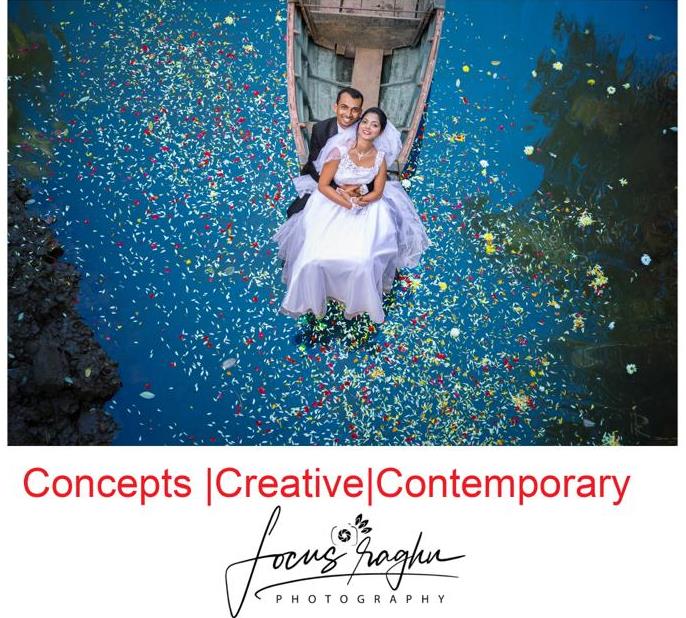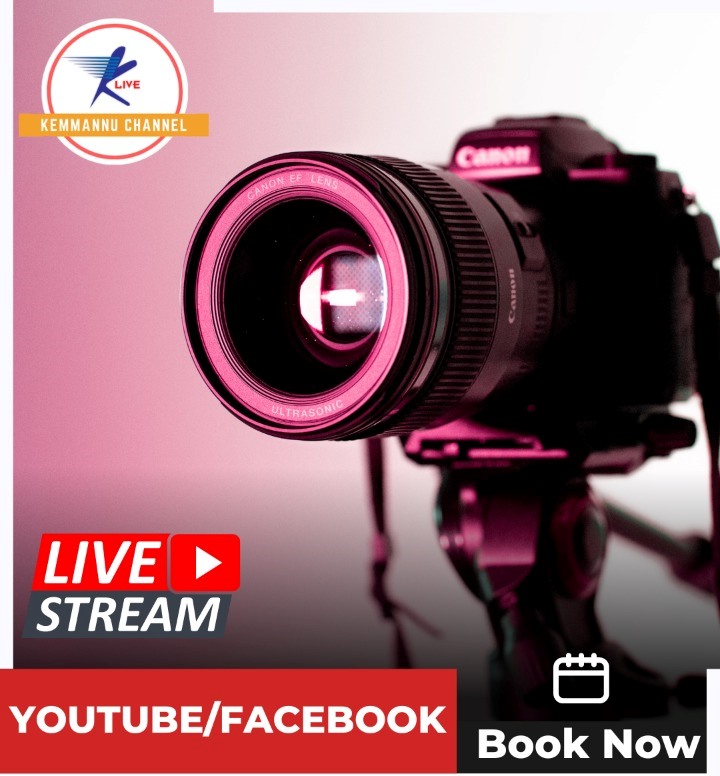 Kemmannu Channel - Ktv Live Stream - To Book - Contact Here

Click here for Kemmannu Knn Facebook Link
Sponsored Albums