I am Anna Hazare

India in festive mood after Anna ends 13-day fast
NEW DELHI: As Anna Hazare ended his fast after 13 days, the whole nation erupted in joy. From Ramlila Maidan to Ralegan Siddi -- Anna Hazare's village -- celebrations at full blast replaced days of protests as the Gandhian broke his fast on Sunday, with his supporters marking "people's victory" with dancing, waving of the tri colour and handing out of sweets and flowers.
The festivities which began last night after Parliament passed a resolution agreeing in-principle to Hazare's three demands on Lokpal issue, reached a crescendo when the Gandhian accepted a glass of coconut water from a Dalit and a Muslim girl -- Simran and Ikrah -- at 10:20 am, breaking his 288 hours of fast that began on August 16 .
As Hazare started his address at the Maidan in Delhi, people who had started descending on the historic ground since early this morning, jostled with each other to get a glimpse of the 74-year-old. "This is a triumph of people. It is a triumph of our democracy. People have come out in large numbers as everybody is affected by corruption," said Riti Borah, a 28-year-old management professional.
Victory flags or 'Gudhi' were put up in almost every house in Hazare's village in Maharashtra as people, who assembled outside the Yadavbaba temple where he lives, said they were eagerly waiting for their "hero" to return.
"We are also eagerly awaiting his return. He is our hero and we want to give him a hero's welcome," said Hazare's close aide Datta Awari.
Braving heavy rains, joyous people converged at the Azad Maidan in Mumbai, many sporting the now ubiquitous 'Mein bhi Anna (I am Anna)' Gandhi caps.
Gujarat chief minister Narendra Modi said those who have taken to Naxalism and terrorism should learn from Hazare's anti-corruption campaign as it has reinforced confidence in the strength of non-violence which is "in the DNA of Indians".
Jammu and Kashmir chief minister Omar Abdullah said the ending of fast by Hazare was a victory for people's power and showed the resilience of parliamentary democracy.
In Jaipur and other parts of Rajathan, Hazare supporters applied 'gulal' on each other and took out a rally in cars and motorcycles. Rallies were held in various parts of Mumbai to celebrate the victory.
To express solidarity with Hazare, 17 people had been fasting at Azad Maidan . "I have no words to express my happiness. It is a victory of common man," 64-year-old cardiac surgeon Dr Ratna Magotia, who has been fasting for the last 12 days, told PTI.
India Against Corruption (IAC) which spearheaded the agitation said they were elated over the victory. "It is time for celebrations...as we have won in our fight against corruption," Mannan Gandhi, a member of IAC said Hazare supporters poured onto the streets in Kolkata distributing sweets and singing the national song.
"Ending of fast by Anna Hazare is a good decision. We are happy with his demand for an effective Lokpal Bill, which in fact was also our long-standing demand," West Bengal CPI-M state secretary Biman Bose said.
In Orissa, Hazare supporters took out processions, burst crackers, danced to drums and took out motor cycle rallies in different places of the state including Bhubaneswar, Cuttack, Berhampur, Sambalpur, Balangir, Bargarh, Rourkela and Balasore.
In Sikkim, Yong Tshering Lepcha, a farmer who lost 14 kg during his week-long fast in support of Hazare, too ended his hunger strike. "Truth has prevailed and this is how people like Anna Hazare have inspired even a farmer like me. He has touched lakhs of people and I am just one of them. I could have died for the cause," he said.

Foundation laid but don't expect a miracle: Hegde

Team Anna member N. Santosh Hegde on Sunday saluted the Parliament for rising to the occasion and giving its nod to key elements of Jan Lokpal bill, but cautioned the people not to expect a miracle as enacting the legislation will "take its own time".
He was also against exerting "more pressure" on Parliament on the issue now.
"I am sure they (Parliament) will understand the necessity for quick enactment because that will bring glory for them (Parliamentarians) also," the former Supreme Court Judge, who was part of the joint Lokpal bill drafting panel, said.
"We have achieved the first milestone in having a strong Lokpal Act and it may take its own time — it's not something you can expect today, tomorrow or next month," he said, adding, "Let not the people of India expect a miracle. But we have just put the foundation for a strong Lokpal bill."
He said what Parliament has done for the people of India "at least in this regard...may be because of Anna's efforts..is something great.
"I thank each one of them. Parliament has risen to the occasion. We do share a part of the victory with Parliament", Mr. Hegde, who till recently served as Karnataka Lokayukta, said.
He said the agitation for a strong and effective Lokpal, spearheaded by Mr. Hazare has achieved a lot. "It's a victory for the people of India. Anna has achieved for the people of India." He said the government should continue to respect the feelings of the people.
BJP congratulates Anna, says will support anti-graft fight

BJP on Sunday congratulated Anna Hazare for his successful agitation and assured him that the party would continue to extend support to his fight to make India corruption-free.
"I am glad that Anna Hazare has ended his 12-day fast this morning. The entire nation has heaved a sigh of relief. Thank God Anna's life has been saved. We pray for his long and healthy life so that he can accomplish his dream of a corruption free India," BJP president Nitin Gadkari said in a statement.
He described this as a "historic moment" for everybody who has been in the forefront of the crusade against corruption.
"I on my personal behalf and on behalf of the BJP congratulate Anna on his successful campaign against corruption. I join the countrymen in rejoicing Anna's victory. It is a victory of democracy. People of India have won a decisive battle against corruption through peaceful means," Mr. Gadkari said.
However, he maintained that the battle against corruption is not over yet and the fight shall continue.
"The monster of corruption is not yet completely eliminated. It can raise its ugly head again. We have to root it out from our system. Our campaign against corruption will continue till we achieve our goal," Mr. Gadkari said.
Mr. Gadkari assured Mr. Hazare of BJP's continued support, saying the party will stand solidly behind him in his "selfless endeavour to transform the society".
"We promise you that the BJP will always be ready to rally around you and march forward under your leadership should the need arise any time in future to fulfil your dream of a truly democratic corruption free India," Mr. Gadkari said.
The BJP president saluted Mr. Hazare for his deeds.
"Anna, rest assured, we will not let you down in and outside Parliament. Nor will we allow the government to betray you further," Mr. Gadkari said.
The BJP president hit out at the government, saying it had no plans of agreeing to the demands raised by Mr. Hazare and it did so finally under pressure from the opposition.
"There was no intention of fulfilling Anna's demands and the issue was being diverted to different topics by Congress politicians. We in BJP supported Anna. But even after that attempts were made to spread rumours that BJP was trying to avoid voting on the resolution," Mr. Gadkari said.
He claimed that it was only after BJP agreed to vote and support a resolution to clarify its stand on the issue that the Congress was forced to agree and move ahead.
"I don't want to comment on the politics of it. Whatever has happened has happened. Anna's health is fine. The country needs Anna," Mr. Gadkari said.
We made no mistakes: Salman Khurshid

Law Minister Salman Khurshid, a key negotiator with Team Anna, on Sunday said there may have been "errors of judgement" in handling Mr. Hazare's fast but there were no mistakes.
"Errors of judgement have been made; errors of judgement are made whenever you are involved in a difficult situation. Errors of judgement are not mistakes", Mr. Khurshid told CNN-IBN in an interview with Karan Thapar.
"We made no mistakes. What we did may not have turned out to be the way it should. May be our calculation and anticipation turned out to be not what we thought it to be. But I am not prepared to admit we made mistakes," he said.
Defending the way the government handled the Anna Hazare agitation, he said, "It is courage of conviction. It is faith in yourselves. We are not pushovers. We might have made errors of judgment. We may have lost ground somewhere but we are determined to get that ground back."
Asked whether he is saying that the government has made no mistakes, a combative Mr. Khurshid said, "The outcome of what you did depends on how you define a mistake. A mistake is to do something that you should not be doing."
He further said, "It is very sensitive, complex situation that has just unfolded into a good resolution."
To repeated queries whether government committed mistakes in tackling the situation, he said, "Ask me 100 times, my answer will be the same."
He said, "It is faith and confidence and I believe we do not want the government to be kicked around...It is the best possible resolution by Parliament."
Khurshid said Hazare's fast will add to "our understanding and knowledge of mass movement in the 21st century".
When told that senior Ministers P. Chidamabram and Kapil Sibal had become hate figures at Ramlila Maidan and Arvind Kejriwal even refused to speak to them, Mr. Khurshid defended his cabinet colleagues.
"They were involved at a very difficult stage. They have to take difficult calls. There was intransigence on both sides particularly on the other side."
However, Mr. Khurshid did not agree they were withdrawn from handling the agitation. "They were never withdrawn. Nobody was withdrwan. They did what was required to do.
"You may not be popular with the crowd at a aparticular moment. I am not prepared to accept that they were discredited."
To charges of negligence on part of the government to handle the crisis which kept the country traumatised for 13 days, Mr. Khurshid said, "It was a unique experience. I do believe it was important not just for us to act alone but to get every big political party and major political parties on board and I think this is what we achieved in the end. It is the result that matters."
When told that majority of people believed that goverment mishandled the situation he said, "This was not a blame game or acceptance of post mortem. We are very carefully step by step trying to understand a complicated situation."
On Anna Hazare, he said, "We have reached out to a remarkable man, remarkable movement and we want the movement to go forward and give India a much better scheme of things. We are determined it will happen."
People celebrate Anna's 'miracle'

'Anna has pulled off a miracle', was the unanimous cry from Mr. Hazare supporters who thronged the India Gate in thousands following anti-corruption crusader's call to celebrate their victory.
Cutting across the barriers of age and gender, people looked into a mode of celebration while dancing on the tunes of bands, doing Bhangra, singing patriotic songs, raising impromptu slogans, flying kites names after Anna, waving Indian flags, and some even distributing free sweets and chocolates among themselves.
Supporters of social activist Anna Hazare gather in thousands to celebrate near the India Gate memorial in New Delhi on Sunday.
"Anna has awakened the nation", said 80-year-old Retd. Army Officer Shiv Kumar Sharma, who had come with his wife and friends to the India Gate.
"I don't think that Lokpal alone will eradicate corruption from India. However, I do feel that Anna Hazare through his movement has woken up the nation... The whole country has stood up against corruption and I think this is the biggest achievement of this movement," Mr. Sharma said.
Though, Lokpal is not the whole answer to the problem, it is a very good beginning, said R.S. Yadav, a retd Colonel.
Amidst huge media presence and police deployment, people sang patriotic songs and waved Indian flags while some were seen getting their face painted in the colours of tricolour.
"I am proud to be an Indian today," said 22-year-old Sunil, who is pursuing his MBA in Delhi.
Mohan Aggarwal, a businessman, had come with a group of 40 people from Vaishali, and was seen distributing free sweets and chocolates among the people gathered at the India Gate.
"It's our way of celebrating by distributing sweets. Only a God can do what Anna has done through his struggle. We had never imagined in our dreams that one day the whole country would stand up against corruption... He has done a miracle," said Aggarwal.
Some were not "satisfied" with the government's response to the whole movement.
"Though I am not fully satisfied with the government's response, at least something is being done to rid this country of corruption. Anna has shown us a path and now it's our responsibility to follow it... At least I won't give or accept bribes from now on," said Yudhishter Singh, a Customs Manager, who had come all the way from Ethiopia to be a part of the movement.
The men and the woman behind Team Anna
NEW DELHI: Anna Hazare has become a powerful brand for people-driven change. But a brand is not built in isolation. It took, amongst others, the father-son due of a former law minister and an activist lawyer, a former police officer and an income tax officer-turned RTI activist to power the 24x7 Anna Hazare show that fired the nation's imagination like no other. These five people were part of his 'inner circle' of advisers:

1) Arvind Kejriwal: Hazare's right-hand man, an alumnus of Indian Institute of Technology (IIT)-Kharagpur, was additional commissioner of Income Tax, Delhi, at the young age of 27 before he turned against the establishment. Founder of Parivartan, a Delhi-based NGO pushing for transparent governance, the 43-year-old's tireless crusade educating people about the Right to Information Act won him the Ramon Magsaysay Award for Emerging Leadership in 2006.

2) Shanti Bhushan: One of the two legal brains behind Anna Hazare's Jan Lokpal campaign, 86-year-old Shanti Bhushan has been in the news for advocating reforms of higher judiciary. He, along with his son Prashant Bhushan, set up Campaign for Judicial Accountability and Judicial Reform (CJAR). As law minister in the Morarji Desai government, he introduced the Lokpal bill in parliament in 1977. He was also co-chairman of the joint committee set in April 2011 for the Jan Lokpal Bill and played a key role in brokering a compromise that led to the parliament agreeing in principle to Hazare's key demands.

3) Prashant Bhushan: Better known for filing public interest litigation (PIL), taking up diverse issues from environmental violations to corruption, the bespectacled lawyer was in the small team that co-drafted the Jan Lokpal bill. Bhushan, 57, shot into the limelight for a PIL filed by him that led to unearthing of the multi-million dollar scandal in the allocation of 2G telecom spectrum. He has been a key confidant of Hazare and part of his negotiating team with the government.

4) Kiran Bedi: India's first female police officer, Bedi hit the headlines in the early 1980s when she got prime minister Indira Gandhi's car towed away for a parking violation. Known as a no-nonsense officer who instilled both fear and discipline in her men, she undertook sweeping reforms in New Delhi's Tihar Jail and is part of the trio, along with Prashant Bhushan and Kejriwal, who have been negotiating with the government over the Lokpal bill. She drew adverse attention by her theatrics on the Ramlila stage and was criticised for mocking MPs and the way they made fool of those who elected them.

5) Medha Patkar: The woman who led the Narmada Bachao Andolan, espousing the rights of those displaced by the construction of the Narmada and other large dams. In 1991, she undertook a three-week fast against the Sardar Sarovar dam that brought her almost close to death. That year, she won the Right Livelihood Award along with Baba Amte. Patkar was a late entrant to the Anna cause. A postgraduate in social work from the Tata Institute of Social Sciences, Patkar has been an outspoken and hardline member of the movement.
Udupi: Traffic congestion and dangers to pedestria
View More
---
Veez Konkani Issue # 130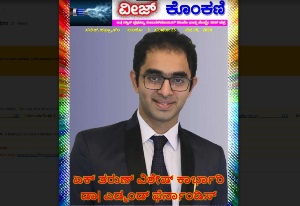 ---
Udupi Basket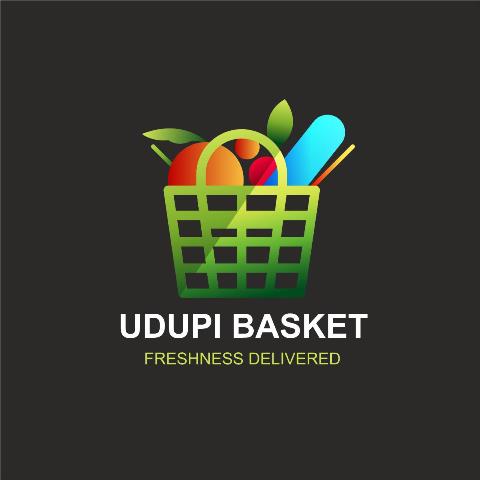 ---
Contact for Masks, Sanitizers, PPE kits and More..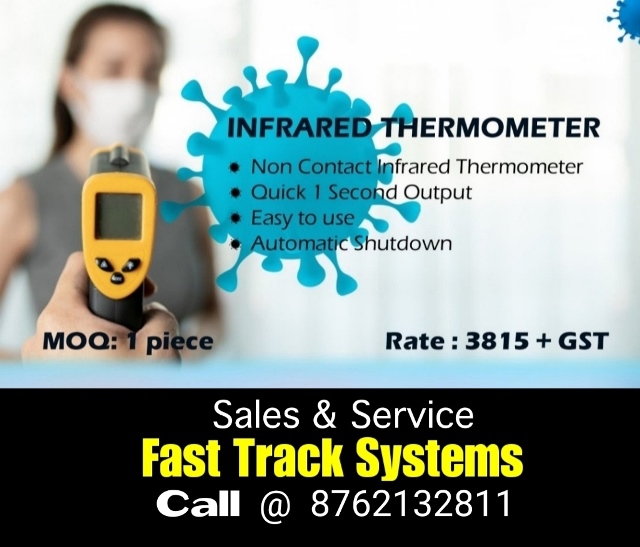 ---
LIVE STREAM OF MASSES - Holy week schedule from Abu Dhabi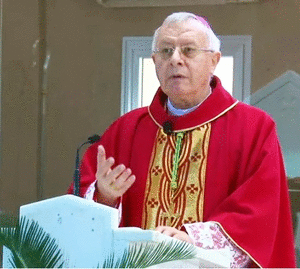 ---
Smparka Feb 2020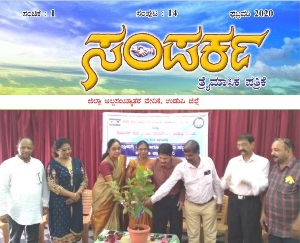 ---
Choice Furniture vast household showroom opens at Santhekatte, Kallianpur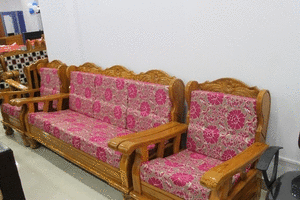 ---
Focus Studio, Near Hotel Kidiyoor, Udupi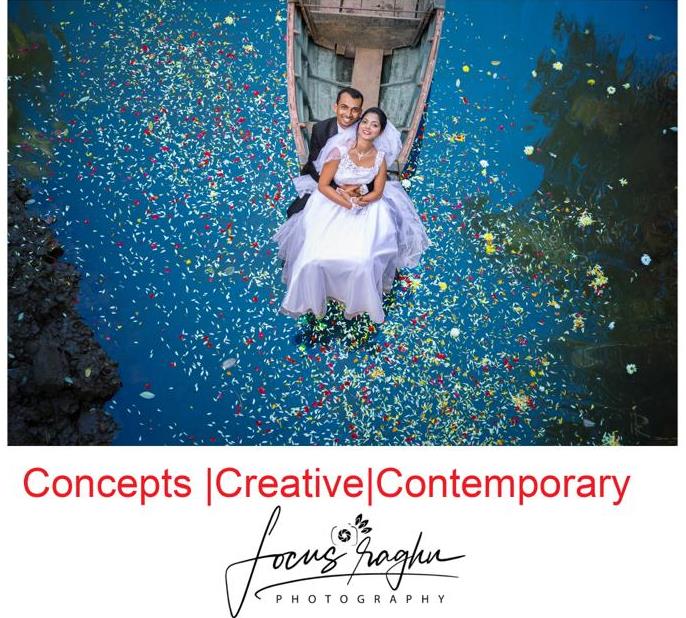 ---
Canara Beach Restaurant, Hoode/Bengre, Udupi.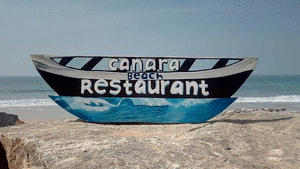 ---
Delite Catering, Santhekatte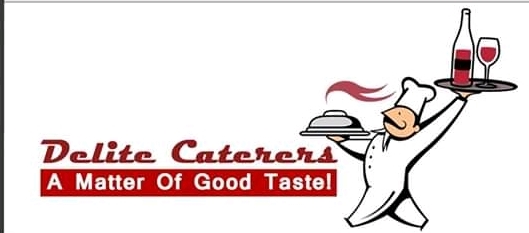 ---
Welcome to Thonse Naturecure Hospital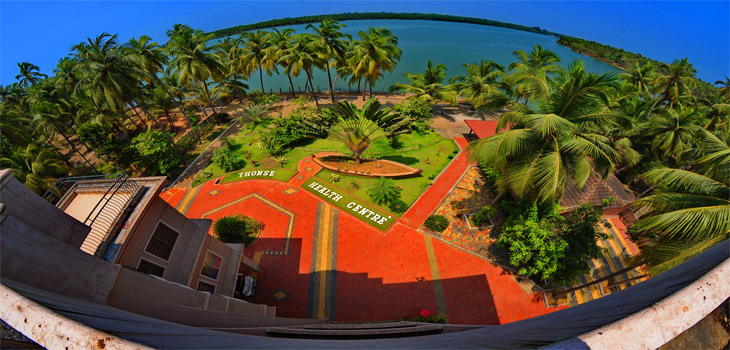 ---
Kemmannu Platinum Jubilee Souvenir – Amruth Kaanik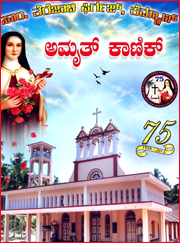 ---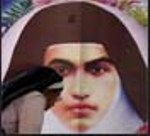 Click here for Kemmannu Knn Facebook Link
Sponsored Albums