BCF organizes Gulf Region's First Beary Cultural Exhibition at World Beary Convention in Dubai
Shodhan Prasad

Kemmannu News Network, 19-05-2017 07:54:14


BCF organizes Gulf Region's First Beary Cultural Exhibition at World Beary Convention in Dubai
Bearys Cultural Forum (BCF) & Trust - Mangalore conducted "World Beary Convention 2017" and Gulf Region's First "Beary Cultural Heritage Exhibition 2017" in Dubai at the Great Grand Ball Room at Le Meridien Hotel, Dubai, UAE. The mission of World Beary Convention 2017 was to create and promote an integrated value chain contribution of distinct Arts, values and Culture of Bearys and their contribution to the State of Karnataka with a strategic view of understanding the values and beliefs of the diverse linguistic and ethnicity.
Beary' is a Muslim Ethnic community originated from the coastal parts of the state of Karnataka in India. Bearys Cultural Forum (BCF) Trust was set up to provide education to the poor masses of the coastal parts of the State of Karnataka. BCF's main objective is to promote, educate and create social, cultural and educational awareness amongst the Bearys and the downtrodden population of the coastal Karnataka State and the UAE. The BCF regularly conducts cultural, sports, talent search, educational activities, Career Guidance Seminars, Iftar Party, etc. every year. BCF also provides educational scholarship to the poor downtrodden students for pursuing their higher studies in the field of medicines, engineering, pharmacy, business, management, nursing, Journalism, Dentistry, etc.
The State of Karnataka is the Southern State in India having varied and distinct blends of Art, Culture and Heritage. This State has diverse linguistic and religious ethnicity with a long history of cultural heritage of the State. The State of Karnataka is engulfed with traditional folk arts covering the gamut of music, dance, dreams, storytelling etc. Similarly "Beary" is also a Muslim ethnic community originated from the coastal parts of the state of Karnataka and its culture and heritage is also a known contribution to the State's heritage, sovereignty and culture.` Bearys Cultural Forum(BCF) was constituted in order to provide educational scholarship to poor Kannadiga students. BCF is also involved in conducting Islamic lectures, quizzes and Iftar function; promoting the Bearys heritage and culture and also applauding other Kannadiga cultures; felicitating the learned and distinguished delegates from the World arena; enhancing the knowledge of Islamic values and principles; building career path and providing placements; fostering and providing platform to talented people in the field of literature, Arts, sports and culture.
Mr. Zafarullah Khan, Chief Advisor, BCF & Chairman, Zain Group of Hotels was the Governor of the World Beary Convention. Dr. B.K. Yusuf, President of BCF presided over the function. Mr. Abdul Latif Mulky was the Chairman of the Organising Committee of the Bearys World Beary Convention. Mr. M.B. Akbar was the Chairman of the Cultural Sub committee and Mr. Usman Moolur was the Chairman of Stage and Infrastructural Committee. Mr. M.E. Moolur, Vice President was chairman of the Media relations committee. Mr. Saleem Altaf was responsible for ushering Guests. Mr. Latif Puttur was responsible for the technological work. Several of the BCF executive members such as Mr. Riyaz, Mr. Nawaz, Mr. Iqbal Mepha, Mr. Samad, Mr. Sajpa, Mr. Gafoor, Mr. Rafique and several others including Dr. Kaup & Ladies Wing President Mrs. Mumtaz and its ladies members assisted in completing the program in a grand way.
The Bearys Cultural Exhibition was inaugurated by Dr. B.K. Yusuf and other guests. The Bearys cultural heritage exhibition exhibited around 200 items of olden and ancient era of bearys using various items including paintings and were also supported with Beary food exhibition. The Cultural program started with a quran recitation by Master Nazeem Ahmed Moolur followed by introductory song by Mr. M.B. Akbar. The cultural program was compared jointly by Mr. Iqbal Mepha, Mr. M.B. Akbar and Mr. Usman Moolur. Kids performed fancy dress competition and Fashion show which was loudly applauded by the public. Similarly, there were dance performance by BCF kids and also the dance performance by the kids and male adult members of the Ocean Kids. Variety of entertainment programs were performed during the Cultural Program session such as Duff, group dance, Arabic dance, kol kali, Qawali, solo songs etc. Tea and Snacks were served during the program.
The Stage and Felicitation function started in the evening with Quran Recitation by Ms. Hawa Naseema U.T. Khader, the daughter of the Hon. Minister Mr. U.T. Khader. Dr. Kaup Mohamed, Gen. Secretary delivered welcome address and presented the objectives and mission statement of the World Beary Convention. Mr. Shafi Saadi, the Member of Wakf Board, Government of Karnataka conducted Dua and wished the BCF a grand success in its endeavour.
Mr. M.E. Moolur, Vice President of BCF introduced BCF and expressed his gratitude to all for gracing the function with their presence. He told that it is the BCF which gave an Identity to Beary Ethnicity in the International level. Briefing about the achievements of BCF, he informed that so far 13000 poor Kannadiga students, irrespective of any cast or creed, have received Scholarship from BCF. He also informed that, the basic tag line of BCF is – the message of Universal brotherhood from Holy Quran which says that "Allah has created men and divided them in to different casts, tribes and groups so that they live peacefully on earth.
Mr. Abdul Latif Mulky, VP and Chairman, Organising committee thanked all the committee members for their support. He thanked BCF for giving him an opportunity to serve the community as the chairman of this program. He gave brief description of the past activities of BCF. Quoting the famous words of Prophet Mohammed SAS, he told that Allah's blessings is always there where there is unity.
Dr. B.K. Yusuf, delivered presidential address. He thanked all the Guests and the gathering for sparing their time to attend the program. He gave a brief narration how BCF was established 16 years back. Quoting the Surah from Quran, he told that Allah has given a beautiful promise to mankind in Quran- " Allah will surely reward those who do good work. The result of goodness is always good". Our experience in BCF has realized this fact to us. He further told that the beauty of BCF is its Unity among the members in rendering selfless service to the society. He appealed all to support BCF in its endeavor for the betterment of the poor mass. He emphasized on the Quranic massage-which says Allah will help only those who helps themselves. Dr. B.K. Yusuf was conferred with an Award of Felicitation.
Mr .Zafarulla khan, the Governor of Event delivered an enlightening speech to the audience. He said that we must be proud as kannadigas and Indians. He also mentioned that, our religious Identities are our personal matter and also mentioned that, when comes to our States or Countries Interests we must broaden our concept of Ideologies and always put national interest first. He praised BCF for its wonderful service to society. Mr. Zafarullah Khan was conferred with an Award of Felicitation.
Mr. N.A. Haris, the Member of Legislative Assembly from Bangalore admired the selfless service of BCF. He said that BCF is striving for the development of society in various fields such as Education, Culture and other social work. He also told that he felt delighted to attend this great program and thanked BCF for inviting him as a Special Guest of Honor.
Mr. Moideen Bawa, MLA expressed his pleasure for having close relationship with the BCF and in all of its activities. He applauded BCF for showcasing the rich culture and humanistic traditions of Bearys in the international arena. By giving an example of an Akbar Birbal story, he narrated how every kannadiga is impressed by the great social service of BCF.
Mr. UT Khader, the Hon. Minister for Food Supplies and Consumer Affairs, Government of Karnataka admired BCF for its consistent social service since many years. Mr. Khader singled out and praised BCFs Scholarship program. He elaborated the quality of mutual love, unity and steadfastness of Kannadigas in general and Beary's in particular and highlighted the sincere patriotism and simple life style of this community. He promised as the representative of people, he will leave no stone unturned to see that his people will get their dues and supports from the governments development schemes.
Dr. B. R. Shetty, Chairman of the NMC spoke about his family connection with Beary community. Dr. Shetty elaborated his devotion on a "Auliya" in Kaipunjal and his emotional attachment to this Dargah. He mentioned about his involvement with BCF right from its inception. He expressed his belief on interfaith communications and praised BCF for its commitment on Social responsibility.
Mrs. Faridah Ajmal, a Social Worker and wife of Mr. Fakruddin Ajmal stressed about the importance of Humanity and compassion in day to day life. In her beautifully and well orated presentation, she warned that everybody has to visit their final home, the grave, one day. She told that as per Prophet's teachings, even a smile to the other is a charity. She advised everyone to be real human by being kind to others.
Mr. Syed Shafiulla Saheb, the VP - Karnataka Pradesh Janata Dala (Secular) & National Speaker of Janata Dal Secular spoke about the unique culture of India where unity in diversity is a part of daily life. He also mentioned that had heard about the cultural richness of Beary Community but today he experienced it.
Mr. Tanveer Ahmadullah, the National Speaker of JDS emphasised on the need of Unity and coordination in social service. He applauded BCF for its relentless effort in upliftment of backward class.
Mr. Zaid Zafarulah Khan, son of Mr. Zafarullah Khan Mandya thanked all the members of the BCF especially Dr. Yusuf, Mr. M.E. Moolur, Mr. Latif Mulky, Dr. Kaup and all of its members for nominating him to the Young Entrepreneurship Award. Mr. Zaid also applauded the qualities of his father and said that his contribution to the society is immense. He also said that this is his first award after becoming an entrepreneur.
The following prestigious Awards were conferred during the World Beary Convention 2017 :
KARNATAKA LIFE TIME ACHIEVEMENT AWARD
(PADMASHREE DR. B.R. SHETTY)

MR. ZAKIR AHMED MOHD. SULAIMAN, BAHRAIN
(AWARD OF COMMEMORATION AND APPRECIATION)

MR. N.A. HARIS
MEMBER OF LEGISLATIVE ASSEMBLY
(AWARD OF COMMEMORATION AND APPRECIATION)

DR. U.T. IFTEKAR
(AWARD OF APPRECIATION )

BERYS LIFE TIME ACHIEVEMENT AWARD
(B.AHMED HAJI MOIDEEN THUMBAY)

M.B. NOOR MOHAMED
(Commemorative Award of Felicitation)

MR. ZAIN ZAFARULLAH KHAN
(YOUNG ENTREPRENEURHSIP AWARD)

MRS. FARIDA AJMAL
(HUMANITARIAN SERVICE AND CHARITY AWARD)

EDUCATIONAL EMPOWERMENT AWARD
(DAKSHINA KARNATAKA SUNNI CENTRE)

KARNATAKA ISLAMIC CENTRE
(AWARD FOR MORAL DEVELOPMENT)

KARNATAKA EXCELLENCE IN ARTS AND CULTURE AWARD
(KARNATAKA SANGA SHARJAH)

AWARD OF EXCELLENCE IN HOSPITALITY & EDUCATIONAL SERVICES
(MR. VARDA RAJ SHETTY)

AWARD FOR SOCIAL DEVELOPMENT IN KARNATAKA
(MR. C.A. SAYED KHALIL)

AWARD FOR HUMANITARIAN SERVICE TO SOCIETY 2017
(MRS. NOORAIN FAYZ LATIF C/O DARVESH)

Mr. Ashraf Palara Kunnumal Thamarasherry
(Award of Appreciation and Commemoration 2017)
The following Award of Appreciation was conferred during the World Beary Convention 2017:
Mr.Zafarullah Khan, Chairman, Zain International Group Of Hotels, UAE,Chief Adviser, CF & National Secretary, JDS
Dr. B.K. Yusuf, President, BCF
Hon. Mr.U.T. Khader, Minister for Food and Civil Supplies and Consumer Affairs, Govt of Karnataka
Mr. N.A. Haris, MLA Mr. Moideen Bawa, MLA Mangaluru North Karnataka State
Mr. Syed Shafiulla Saheb, Vice President, Karnataka Pradesh Janata Dala (Secular)
Mr. Mr. Tanveer Ahmed Ullah, National Spokes person, JDS
H.E. Mr.Vipul, Consul General of India-Dubai, UAE
Dr. Thumbay Moideen, Founder President, Thumbay Group & Founder Patron, BCF
Mr.Hassan Darvesh, Chairman Darvesh Group & BCF Ambassador
Mr. Praveen Shetty, President, KNRI Forum - UAE & Chairman, Fortune Group of Companies
Mr. M.A.Gafoor, Chairman, Minority Commission Of Karnataka
Dr. Amer Awadh Salim Al Rawas, CEO of Tasneea Oil and Gas Technology Group, Oman
Mr.Mumtaz Ali, Patron –BCF
Mr.Innayat Ali, Trustee, BCF & Chairman , Ocean Constructions
Dr. U.T. Iftekar
Mr. S Shareef, Managing Director, Grand Plaza Hotel Mangalore
Mr.M.K.Abdul Khader, MD, Emkay Enterprises
Mr. Umer U.H., Chairman, Career Guidance Centre
Mr.Fakhruddin Ajmal, Chairman, Ajmal Group
Mr.Sajjad Khan, Chairman Xotic Ventures
Mr. Rizwan Ullah Khan, Executive President, Glass, Dubai
Mr.Fathatullah Saheb Thonse, Chairman Barsha international & Hon, advisor, BCF
Mr. Arun Karyappa, Chairman, Kaveri Group
Mr. Mohammed Sadiq Behlim, Director, Almusallas Contracting Company Dubai
Mr.Shabeer Hussain, GM-Tiffany
Mr.Aboosalih, Chairman,Nafees Group
Bearys Welfare Forum, AbuDhabi - Mr. Mohd Ali Uchi, President.
Karnataka Islamic Centre
Karnataka Cultural Forum UAE
Bilwas Dubai-Mr.Satish Poojari
Mangalore Konkans
Dar Al Noor education Centre
Al Qadisa Education Centre
Shamsul Ulema Arabic college
Markazul Huda educational centre
Ansariya Yatheem Khana, Sulliy
Shaan Tourism
Zhumino Group
London American City College & Madonna University
Mr. Nasir Hussain Syed, Creative House, Dubai.
Kid Fancy dress competition was held. Fathima Tahseen and Afhaan Aboobaker were the winners. In Kids fashion show, Reeha Zainab and Abdul Raseem were the winners.
The Event was sponsored by the following Organisations:
1. Zafarullah Khan from Mandya and Chairman of Zin Interational and governer of Bearys world convention 2017
2. Dr. B.K. Yusuf, Former Director, MEPHA & Chairman, Radiance Akmas LLC & First Fit Health Newsletter
3. Ajmal Group of companies
4. Thumbay Group
5. Darvesh Group
6. Mr. Sajjad Khan, Chairman, Equinox Global and Exotic Trading
7. Mr. Rizvanullah Khan, Executive President, Glass UAE
8. Shaan Tourism
9. Zhumino Group
10. Abdul Latif Mulky - Max Care International Trading Co. LLC
11. London American city College and Madonna University
12. Mr. Fathaullah Saheb Tonse, Chairman, Barsha International
13. Mr. Arun Karyappa, Chairman, Kaveri Group
14. Mr. Mohammed Saddiq Behlim, Director, Almusallas Contracting Co., Dubai
15. Mr. Sabeer Hussain, Director – Tiffany Group
16. Mr. Nasir Hussain Syed, Creative House, Dubai
17. Mr. Zuber Khan Kudla – Ocean Kids Academy
18. Mr. Raj Shetty Chairman and MD, Ramee Group of Hotels, Resorts and Apartment
19. Milano Optics Groups Dubai
20. Mr. Praveen Shetty, Chairman and MD Fortune Group of Hotels
21. Mr. Mohamed Mushtaque, Managing Director Modern Group, UAE
22. Mohammed Sadiq Behlim, Chairman Al Musallas Building Constructions LLC
23. Mr. Rizwanulla Khan, Executive President Emirates Glass
Mr. Saleem Altaf, the Advisor proposed vote of thanks to Dr. Yusuf, Mr. Zafarullah Khan, Mr. U.T. Khader, Mr. Haris, Mr. Moideen Bawa and all the delegates, members, audience and ladies and kids including the Hotel staff members etc. Delicious buffet dinner was offered after the World Beary Convention 2017 and Bearys Cultural Exhibition. At the end of the dinner, audience took photographs along with distinguished delegates from India, UAE and abroad.
---
Kemmannu Main Road [Work-in-progress, Pictures upd
View More
---
Obituary: Sunny Robert Mathias (42), Bahrain / Kemmannu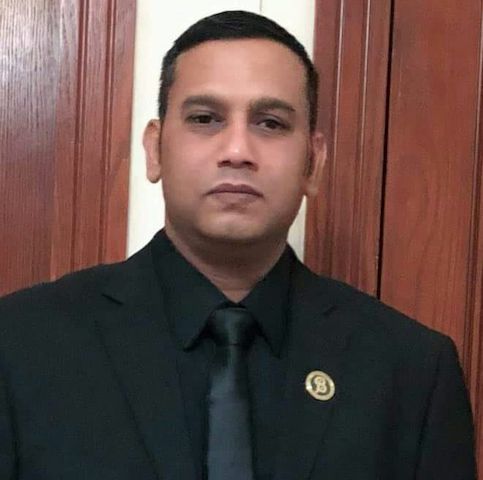 ---
Mount Rosary Church Annoucement for the week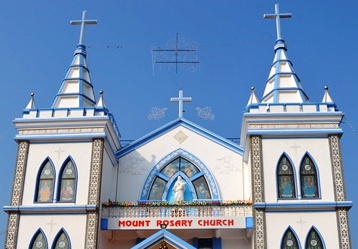 ---
Rozaricho Gaanch Easter 2018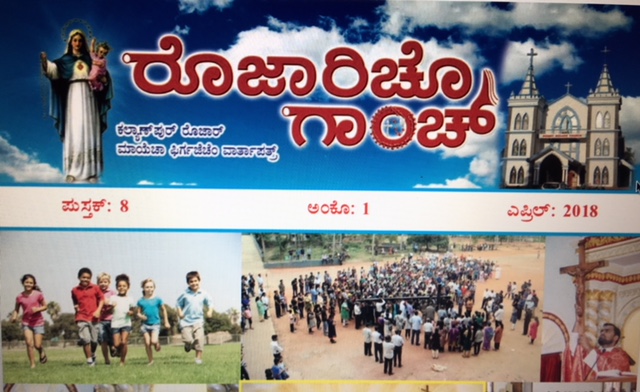 ---
Dist & State Level Yoga Competiton at the Thonse Health Centre on 28th May.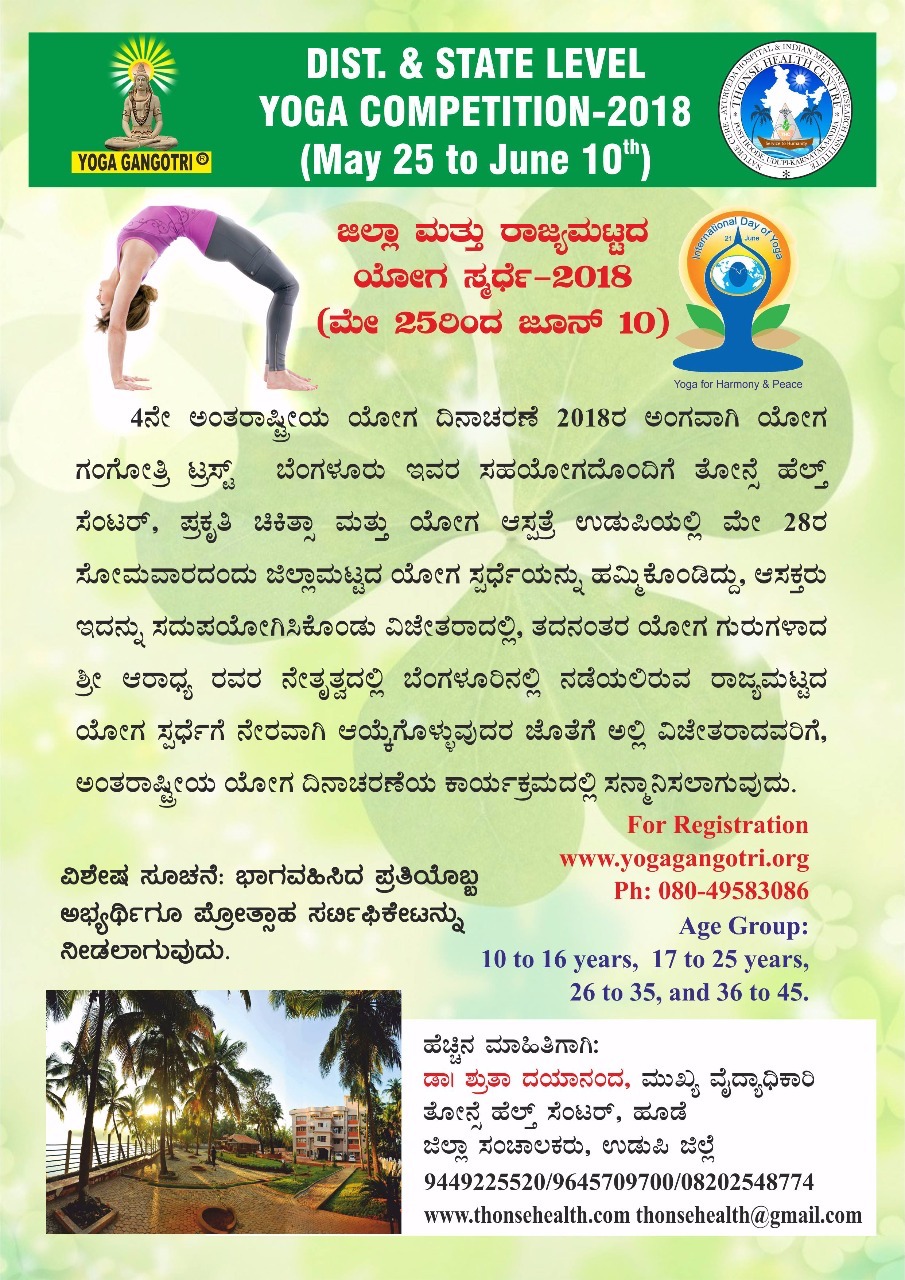 ---
Congratulations McLean or scoring 97.6% in SSLC,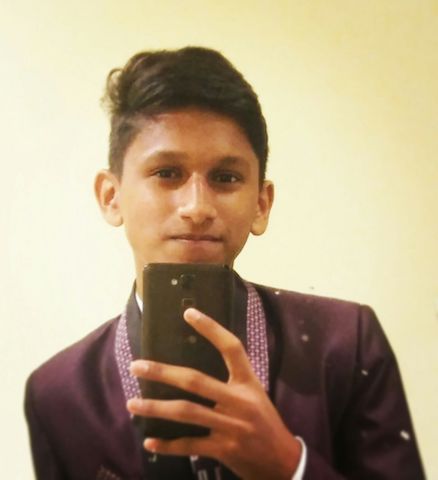 ---
Milarchi Lara - Issue April - 2018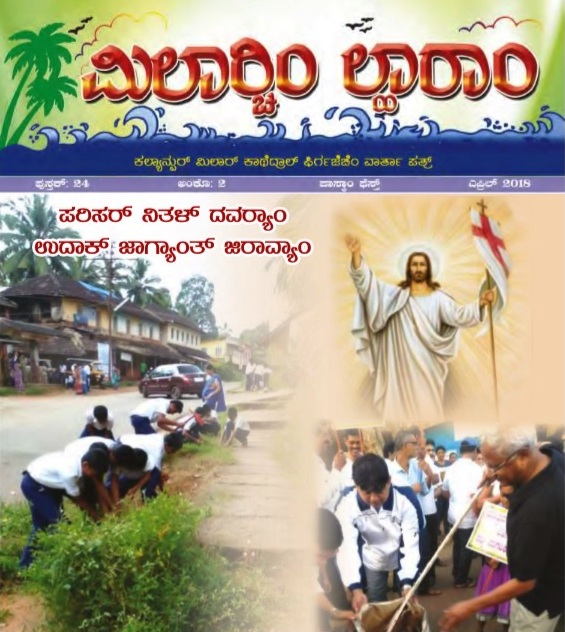 ---
Delite Caterers and Delite Event Management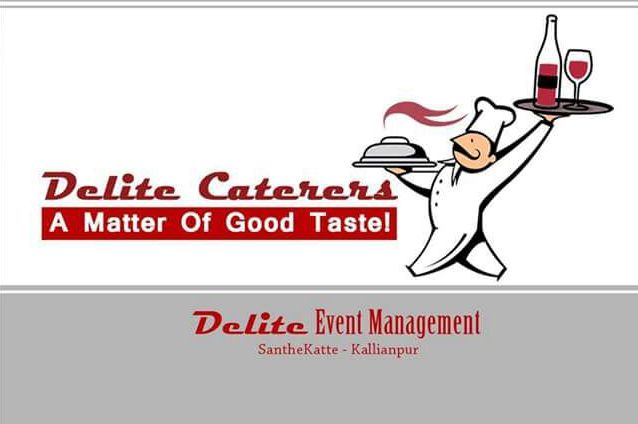 ---
An appeal to Kemmannu Parishioners, Friends and Well Wishers:
[Comments]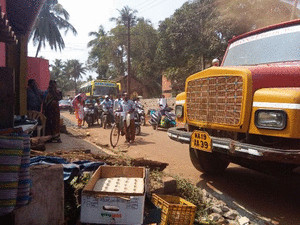 ---
Milarchi Laram - Issue Jan 2018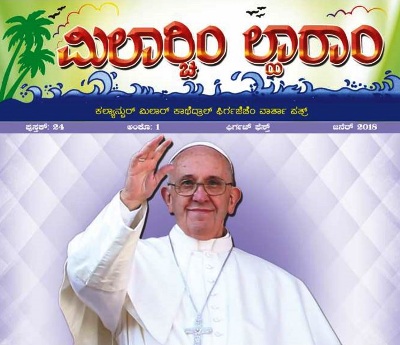 ---
Souza's Mega Festival Sale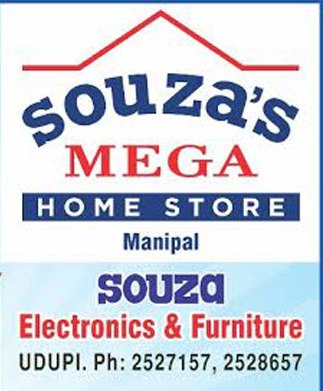 ---
Read online Uzvaad:

---
Visit Axis Bank Now open in Kallianpura, Santhekatte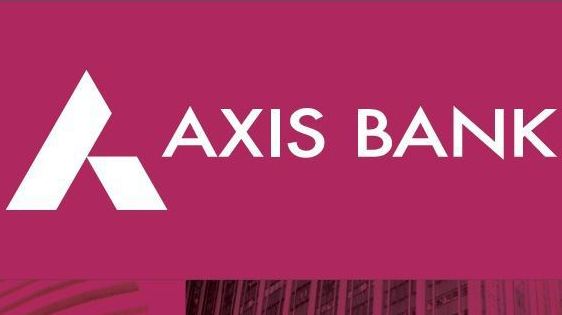 ---
For all your travel needs contact Sequeira Tourist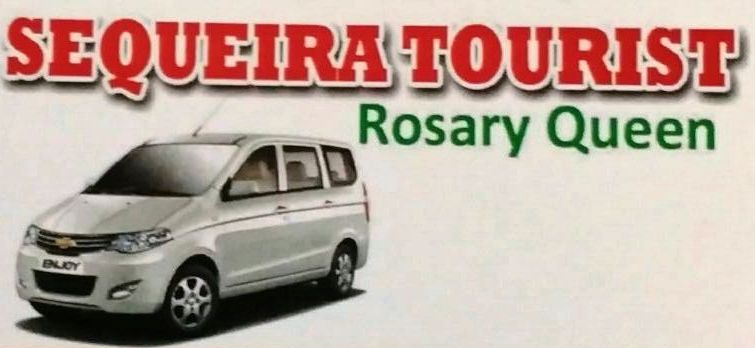 ---
Power Care Services, Moodubelle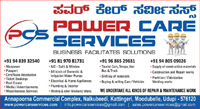 ---
Read Online Raknno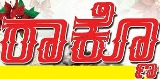 ---
Kemmannu Platinum Jubilee Souvenir – Amruth Kaanik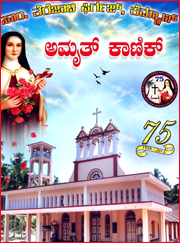 ---
Udupi Today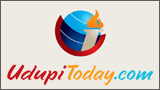 ---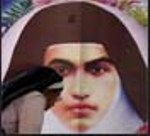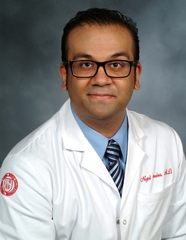 Mangalorean Fertility Physician in New York
For information, please email nigelepereira.wcmc@gmail.com or contact Megi Zeku at 646-962-7499, prompt 3
.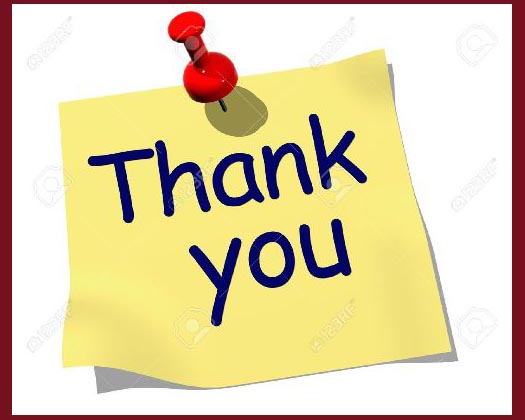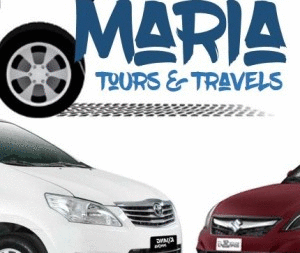 Contact Maria Travels for all your Travel, Tours and For Rent a Car Mob: 9980889512 or 9819444307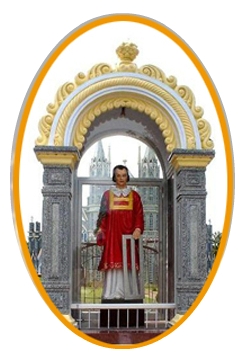 Thanksgiving to St. Lawrance
Sponsored Albums