à ²‰à ²¡à ³à ²ªà ²¿ à ²œà ²¿à ²²à ³à ²²à ³†à ²¯à ²¾à ²¦à ³à ²¯à ²'à ²¤ à ²®à ²Ÿà ³à ²•à ²¾ à ²…à ²¡à ³à ²¡à ³†à ²—à ²³à ²¿à ²—à ³† à ²¦à ²¾à ²³à ²¿
Udayavani, 25-01-2014 07:45:48


* à ²¹à ²²à ²µà ³†à ²¡à ³† à ²¦à ²¾à ²³à ²¿ * 12 à ²®à ²'à ²¦à ²¿à ²¯ à ²¬à ²'à ²§à ²¨ * 11,700 à ²°à ³'. à ²µà ²¶
à ²‰à ²¡à ³à ²ªà ²¿/à ²•à ³à ²'à ²¦à ²¾à ²ªà ³à ²°: à ²œà ²¿à ²²à ³à ²²à ³†à ²¯à ²¾à ²¦à ³à ²¯à ²'à ²¤ à ²¨à ²¿à ²°à ³à ²­à ³€à ²¤à ²¿à ²¯à ²¿à ²'à ²¦ à ²¨à ²¡à ³†à ²¯à ³à ²¤à ³à ²¤à ²¿à ²¦à ³à ²¦ à ²®à ²Ÿà ³à ²•à ²¾ à ²…à ²¡à ³à ²¡à ³†à ²—à ²³à ²¿à ²—à ³† à ²•à ²¡à ²¿à ²µà ²¾à ²£ à ²¹à ²¾à ²•à ²²à ³ à ²œà ²¿à ²²à ³à ²²à ²¾ à ²ªà ³Šà ²²à ³€à ²¸à ³‌ à ²‡à ²²à ²¾à ²–à ³† à ²¸à ²¨à ³à ²¨à ²¦à ³à ²§à ²µà ²¾à ²—à ²¿à ²¦à ³à ²¦à ³, à ²‰à ²¡à ³à ²ªà ²¿ à ²Žà ²¸à ³‌à ²ªà ²¿à ²¯à ²µà ²° à ²®à ²¾à ²°à ³à ²—à ²¦à ²°à ³à ²¶à ²¨à ²¦à ²²à ³à ²²à ²¿ à ²¬à ³à ²§à ²µà ²¾à ²° à ²œà ²¿à ²²à ³à ²²à ³†à ²¯à ²¾à ²¦à ³à ²¯à ²'à ²¤ à ²†à ²¯à ²¾ à ² à ²¾à ²£à ³†à ²—à ²³ à ²µà ³à ²¯à ²¾à ²ªà ³à ²¤à ²¿à ²¯ à ²…à ²¨à ³à ²®à ²¾à ²¨à ²¾à ²¸à ³à ²ªà ²¦ à ²¸à ³à ²¥à ²³à ²—à ²³à ²¿à ²—à ³† à ²ªà ³Šà ²²à ³€à ²¸à ²°à ³ à ²¦à ²¾à ²³à ²¿ à ²¨à ²¡à ³†à ²¸à ²¿à ²¦à ³à ²¦à ²¾à ²°à ³†. à ²¬à ³à ²§à ²µà ²¾à ²° à ²'à ²Ÿà ³à ²Ÿà ³ 12 à ²®à ²'à ²¦à ²¿à ²¯à ²¨à ³à ²¨à ³ à ²¬à ²'à ²§à ²¿à ²¸à ²¿ 11,700 à ²°à ³'. à ²¨à ²—à ²¦à ³ à ²µà ²¶à ²•à ³à ²•à ³† à ²ªà ²¡à ³†à ²¯à ²²à ²¾à ²—à ²¿à ²¦à ³†.
à ²‰à ²¡à ³à ²ªà ²¿ à ²¤à ²¾à ²²à ³'à ²•à ²¿à ²¨ 4 à ²•à ²¡à ³†
à ²®à ²²à ³à ²ªà ³†:
à ²®à ²²à ³à ²ªà ³†: à ²®à ²²à ³à ²ªà ³†à ²¯à ²²à ³à ²²à ²¿ à ²Žà ²°à ²¡à ³ à ²•à ²¡à ³† à ²¦à ²¾à ²³à ²¿ à ²¨à ²¡à ³†à ²¸à ²²à ²¾à ²—à ²¿à ²¦à ³†. à ²œ. 22à ²°à ²'à ²¦à ³ à ²®à ²²à ³à ²ªà ³† à ²¸à ²¿à ²Ÿà ²¿à ²œà ²¨à ³‌ à ²¸à ²°à ³à ²•à ²²à ³‌ à ²¬à ²³à ²¿ à ²®à ²Ÿà ³à ²•à ²¾ à ²šà ³€à ²Ÿà ²¿ à ²¬à ²°à ³†à ²¯à ³à ²¤à ³à ²¤à ²¿à ²¦à ³à ²¦ à ²¨à ²µà ³€à ²¨à ³‌ à ²•à ³à ²®à ²¾à ²°à ³‌à ²¨à ²¨à ³à ²¨à ³ à ²¬à ²'à ²§à ²¿à ²¸à ²¿ 2,010 à ²°à ³'. à ²¹à ²¾à ²—à ³' à ²®à ²²à ³à ²ªà ³† à ²¬à ²¸à ³‌ à ²¨à ²¿à ²²à ³à ²¦à ²¾à ²£à ²¦ à ²¸à ²®à ³€à ²ª à ²¬à ²°à ³†à ²¯à ³à ²¤à ³à ²¤à ²¿à ²¦à ³à ²¦ à ²•à ²°à ²¿à ²¯ à ²¦à ³‡à ²µà ²¾à ²¡à ²¿à ²—à ²¨à ²¨à ³à ²¨à ³ à ²¬à ²'à ²§à ²¿à ²¸à ²¿ 1,130 à ²°à ³'. à ²µà ²¶à ²•à ³à ²•à ³† à ²ªà ²¡à ³†à ²¯à ²²à ²¾à ²—à ²¿à ²¦à ³†.
à ²¬à ³à ²°à ²¹à ³à ²®à ²¾à ²µà ²°
à ²¬à ³à ²°à ²¹à ³à ²®à ²¾à ²µà ²°: à ²¬à ³à ²°à ²¹à ³à ²®à ²¾à ²µà ²°à ²¦ à ²Žà ²¸à ³‌à ² à ²—à ²¿à ²°à ³€à ²¶à ³‌ à ²•à ³à ²®à ²¾à ²°à ³‌ à ²‰à ²ªà ³à ²ªà ²¿à ²¨à ²•à ³‹à ²Ÿà ³† à ²®à ²¾à ²²à ³à ²—à ³à ²¡à ²¿ à ²¬à ²¾à ²°à ³‌ à ²¸à ²®à ³€à ²ªà ²•à ³à ²•à ³† à ²¦à ²¾à ²³à ²¿ à ²¨à ²¡à ³†à ²¸à ²¿ à ²…à ²²à ³à ²²à ²¿ à ²®à ²Ÿà ³à ²•à ²¾ à ²šà ³€à ²Ÿà ²¿ à ²¬à ²°à ³†à ²¯à ³à ²¤à ³à ²¤à ²¿à ²¦à ³à ²¦ à ²¹à ²'à ²¦à ²¾à ²¡à ²¿à ²¯ à ²†à ²¨à ²'à ²¦ à ²ªà ³'à ²œà ²¾à ²°à ²¿, à ²¸à ²¦à ²¾à ²¨à ²'à ²¦ à ²…à ²'à ²šà ²¨à ³‌à ²¨à ²¨à ³à ²¨à ³ à ²¬à ²'à ²§à ²¿à ²¸à ²¿ 3,030 à ²°à ³'. à ²µà ²¶à ²•à ³à ²•à ³† à ²ªà ²¡à ³†à ²¦à ²¿à ²¦à ³à ²¦à ²¾à ²°à ³†.
à ²¹à ²¿à ²°à ²¿à ²¯à ²¡à ²•
à ²¬à ³†à ³'à ²®à ³à ²®à ²°à ²¬à ³†à ²Ÿà ³à ²Ÿà ³ à ²—à ³à ²°à ²¾à ²®à ²¦ à ²ªà ³à ²¤à ³à ²¤à ²¿à ²—à ³† à ²¬à ²¸à ³‌ à ²¨à ²¿à ²²à ³à ²¦à ²¾à ²£à ²¦ à ²¸à ²®à ³€à ²ª à ²¸à ³à ²°à ³‡à ²¶à ²¨à ²¨à ³à ²¨à ³ à ²¬à ²'à ²§à ²¿à ²¸à ²¿ 710 à ²°à ³'. à ²¨à ²—à ²¦à ³ à ²µà ²¶à ²ªà ²¡à ²¿à ²¸à ²¿à ²•à ³†à ³'à ²³à ³à ²³à ²²à ²¾à ²—à ²¿à ²¦à ³†.
à ²•à ³à ²'à ²¦à ²¾à ²ªà ³à ²° à ²¤à ²¾à ²²à ³'à ²•à ³: 6 à ²•à ²¡à ³†
à ²•à ³à ²'à ²¦à ²¾à ²ªà ³à ²°: à ²¤à ²¾à ²²à ³'à ²•à ²¿à ²¨ à ²µà ²¿à ²µà ²¿à ²§ à ² à ²¾à ²£à ²¾ à ²µà ³à ²¯à ²¾à ²ªà ³à ²¤à ²¿à ²¯à ²²à ³à ²²à ²¿ à ²®à ²Ÿà ³à ²•à ²¾ à ²œà ³à ²—à ²¾à ²°à ²¿ à ²…à ²¡à ³à ²¡à ³†à ²—à ³† à ²¦à ²¾à ²³à ²¿ à ²¨à ²¡à ³†à ²¸à ²¿à ²¦ à ²ªà ³Šà ²²à ³€à ²¸à ²°à ³ à ²†à ²°à ³ à ²®à ²'à ²¦à ²¿à ²¯à ²¨à ³à ²¨à ³ à ²¬à ²'à ²§à ²¿à ²¸à ²¿ à ²ªà ³à ²°à ²•à ²°à ²£ à ²¦à ²¾à ²–à ²²à ²¿à ²¸à ²¿à ²•à ³†à ³'à ²'à ²¡à ²¿à ²¦à ³à ²¦à ²¾à ²°à ³†.
à ²•à ³à ²'à ²¦à ²¾à ²ªà ³à ²°: 2 à ²•à ²¡à ³†
à ²•à ³à ²'à ²¦à ²¾à ²ªà ³à ²° à ²¬à ²¸à ³à ²¸à ³ à ²¨à ²¿à ²²à ³à ²¦à ²¾à ²£à ²¦ à ²¬à ²³à ²¿ à ²®à ²Ÿà ³à ²•à ²¾ à ²œà ³à ²—à ²¾à ²°à ²¿ à ²¨à ²¡à ³†à ²¸à ³à ²¤à ³à ²¤à ²¿à ²¦à ³à ²¦ à ²¸à ³à ²¥à ²³à ²•à ³à ²•à ³† à ²µà ³ƒà ²¤à ³à ²¤ à ²¨à ²¿à ²°à ³€à ²•à ³à ²·à ²• à ²¦à ²¿à ²µà ²¾à ²•à ²°à ³‌ à ²ªà ²¿.à ²Žà ²'. à ²¦à ²¾à ²³à ²¿ à ²¨à ²¡à ³†à ²¸à ²¿ à ²•à ³à ²'à ²¦à ²¾à ²ªà ³à ²° à ²¨à ²¿à ²µà ²¾à ²¸à ²¿ à ²¶à ³‡à ²–à ³‌ à ²…à ²¬à ³à ²¦à ³à ²²à ³à ²²à ²¾ à ²¹à ²¾à ²—à ³' à ²…à ²¶à ³‹à ²•à ³‌ à ²–à ²¾à ²°à ³à ²µà ²¿à ²¯à ²¨à ³ à ²¬à ²'à ²§à ²¿à ²¸à ²¿ 875 à ²¨à ²—à ²¦à ³ à ²¹à ²¾à ²—à ³' à ²•à ³à ²'à ²¦à ²¾à ²ªà ³à ²° à ²¶à ²¾à ²¸à ²¿Œ à ²µà ³ƒà ²¤à ³à ²¤à ²¦ à ²¬à ²³à ²¿ à ²¦à ²¾à ²³à ²¿ à ²¨à ²¡à ³†à ²¸à ²¿ à ²µà ²¿à ²¨à ²¯à ²¨à ³‌à ²¨à ²¨à ³à ²¨à ³ à ²¬à ²'à ²§à ²¿à ²¸à ²¿ 815 à ²°à ³'. à ²¨à ²—à ²¦à ³ à ²µà ²¶à ²ªà ²¡à ²¿à ²¸à ²¿à ²•à ³†à ³'à ²³à ³à ²³à ²²à ²¾à ²—à ²¿à ²¦à ³†.
à ²—à ²'à ²—à ³†à ³'à ²³à ³à ²³à ²¿
à ²—à ²'à ²—à ³†à ³'à ²³à ³à ²³à ²¿ à ²µà ³€à ²°à ³‡à ²¶à ³à ²µà ²° à ²¦à ³‡à ²µà ²¸à ³à ²¥à ²¾à ²¨à ²¦ à ²¬à ²³à ²¿ à ²®à ²Ÿà ³à ²•à ²¾ à ²œà ³à ²—à ²¾à ²°à ²¿ à ²¨à ²¡à ³†à ²¸à ³à ²¤à ³à ²¤à ²¿à ²¦à ³à ²¦ à ²—à ²'à ²—à ³†à ³'à ²³à ³à ²³à ²¿à ²¯ à ²¨à ²¿à ²µà ²¾à ²¸à ²¿ à ²°à ²¾à ²®à ²šà ²'à ²¦à ³à ²°à ²¨à ²¨à ³à ²¨à ³ à ²—à ²'à ²—à ³†à ³'à ²³à ³à ²³à ²¿ à ²ªà ³Šà ²²à ³€à ²¸à ³‌ à ²‰à ²ªà ²¨à ²¿à ²°à ³€à ²•à ³à ²·à ²• à ²¸à ²'à ²ªà ²¤à ³‌ à ²•à ³à ²®à ²¾à ²°à ³‌ à ²…à ²µà ²°à ³ à ²¬à ²'à ²§à ²¿à ²¸à ²¿ 810 à ²°à ³'. à ²¨à ²—à ²¦à ³ à ²µà ²¶.
à ²¹à ²¾à ²²à ²¾à ²¡à ²¿
à ²¹à ²¾à ²²à ²¾à ²¡à ²¿ à ²•à ³†à ²³à ²ªà ³‡à ²Ÿà ³† à ²®à ²¾à ²°à ³à ²•à ³†à ²Ÿà ³‌à ²¬à ²³à ²¿ à ²—à ³'à ²¡à ²'à ²—à ²¡à ²¿à ²¯à ²²à ³à ²²à ²¿ à ²®à ²Ÿà ³à ²•à ²¾ à ²œà ³à ²—à ²¾à ²°à ²¿ à ²¨à ²¡à ³†à ²¸à ³à ²¤à ³à ²¤à ²¿à ²¦à ³à ²¦ à ²šà ³‹à ²°à ²¾à ²¡à ²¿ à ²¨à ²¿à ²µà ²¾à ²¸à ²¿ à ²…à ²£à ³à ²£à ²ªà ³à ²ª à ²¶à ³†à ²Ÿà ³à ²Ÿà ²¿à ²¯à ²¨à ³à ²¨à ³ à ²¶à ²'à ²•à ²°à ²¨à ²¾à ²°à ²¾à ²¯à ²£ à ² à ²¾à ²£à ²¾à ²§à ²¿à ²•à ²¾à ²°à ²¿ à ²¦à ³‡à ²œà ²ªà ³à ²ª à ²…à ²µà ²°à ³ à ²¬à ²'à ²§à ²¿à ²¸à ²¿ 1,020 à ²°à ³'. à ²¨à ²—à ²¦à ³ à ²µà ²¶à ²ªà ²¡à ²¿à ²¸à ²¿à ²•à ³†à ³'à ²'à ²¡à ²¿à ²¦à ³à ²¦à ²¾à ²°à ³†.
à ²•à ³‹à ²Ÿà ³‡à ²¶à ³à ²µà ²°: 2 à ²•à ²¡à ³†
à ²•à ³‹à ²Ÿà ³‡à ²¶à ³à ²µà ²° à ²—à ³à ²°à ²¾.à ²ªà ²'. à ²—à ³'à ²¡à ²'à ²—à ²¡à ²¿ à ²¬à ²³à ²¿ à ²®à ²Ÿà ³à ²•à ²¾ à ²œà ³à ²—à ²¾à ²°à ²¿ à ²¨à ²¡à ³†à ²¸à ³à ²¤à ³à ²¤à ²¿à ²¦à ³à ²¦ à ²¬à ³€à ²œà ²¾à ²¡à ²¿à ²¯ à ²¶à ²¿à ²µà ²°à ²¾à ²®à ³‌à ²¨à ²¨à ³à ²¨à ³ à ²‰à ²¡à ³à ²ªà ²¿ à ²…à ²¬à ²•à ²¾à ²°à ²¿ à ²®à ²¤à ³à ²¤à ³ à ²²à ²¾à ²Ÿà ²°à ²¿ à ²¨à ²¿à ²·à ³‡à ²§ à ²µà ²¿à ²­à ²¾à ²—à ²¦ à ²ªà ³Šà ²²à ³€à ²¸à ³‌ à ²‰à ²ªà ²¨à ²¿à ²°à ³€à ²•à ³à ²·à ²• à ²¸à ³à ²§à ²¾à ²•à ²° à ²œà ²¿. à ²…à ²µà ²°à ³ à ²¬à ²'à ²§à ²¿à ²¸à ²¿ 680 à ²°à ³'. à ²¨à ²—à ²¦à ³ à ²¹à ²¾à ²—à ³' à ²•à ³à ²'à ²¦à ²¾à ²ªà ³à ²° à ²Žà ²¸à ³‌à ² à ²œà ²¯à ²°à ²¾à ²® à ²¡à ²¿. à ²—à ³Œà ²¡ à ²…à ²µà ²°à ³ à ²•à ³‹à ²Ÿà ³‡à ²¶à ³à ²µà ²°à ²¦ à ²¹à ²³à ³à ²µà ²³à ³à ²³à ²¿ à ²¬à ²³à ²¿ à ²¦à ²¾à ²³à ²¿ à ²¨à ²¡à ³†à ²¸à ²¿ à ²•à ²¸à ²¬à ²¦ à ²²à ³‹à ²•à ³‡à ²¶à ²¨à ²¨à ³à ²¨à ³ à ²¬à ²'à ²§à ²¿à ²¸à ²¿ 620 à ²°à ³'. à ²¨à ²—à ²¦à ³ à ²®à ²Ÿà ³à ²•à ²¾ à ²œà ³à ²—à ²¾à ²°à ²¿à ²—à ³† à ²‰à ²ªà ²¯à ³‹à ²—à ²¿à ²¸à ²¿à ²¦ à ²ªà ²°à ²¿à ²•à ²°à ²—à ²³à ²¨à ³à ²¨à ³ à ²µà ²¶à ²ªà ²¡à ²¿à ²¸à ²¿à ²•à ³†à ³'à ²'à ²¡à ²¿à ²¦à ³à ²¦à ²¾à ²°à ³†.
à ²¦à ²¾à ²³à ²¿à ²—à ³' à ²®à ³à ²¨à ³à ²¨ à ²¸à ³'à ²šà ²¨à ³†?
à ²®à ²Ÿà ³à ²•à ²¾ à ²œà ³à ²—à ²¾à ²°à ²¿à ²¯ à ²•à ³à ²°à ²¿à ²¤à ³ 'à ²‰à ²¦à ²¯à ²µà ²¾à ²£à ²¿'à ²¯à ²²à ³à ²²à ²¿ à ²µà ²°à ²¦à ²¿ à ²ªà ³à ²°à ²•à ²Ÿà ²µà ²¾à ²¦ à ²¬à ³†à ²¨à ³à ²¨à ²²à ³à ²²à ³† à ²‰à ²¡à ³à ²ªà ²¿ à ²œà ²¿à ²²à ³à ²²à ³†à ²¯à ²²à ³à ²²à ²¿ à ²¸à ²'à ²šà ²²à ²¨à ²µà ²¾à ²—à ²¿à ²¦à ³à ²¦à ³, à ²ˆ à ²•à ³à ²°à ²¿à ²¤à ³ à ²®à ²Ÿà ³à ²•à ²¾ à ²…à ²¡à ³à ²¡à ³†à ²—à ²³à ²¿à ²—à ³† à ²¨à ²¿à ²°à ³à ²¦à ²¾à ²•à ³à ²·à ²¿à ²£à ³à ²¯à ²µà ²¾à ²—à ²¿ à ²¦à ²¾à ²³à ²¿ à ²¨à ²¡à ³†à ²¸à ²²à ³ à ²ªà ³Šà ²²à ³€à ²¸à ³‌ à ²…à ²§à ²¿à ²•à ²¾à ²°à ²¿à ²—à ²³à ²¿à ²—à ³† à ²Žà ²¸à ³‌à ²ªà ²¿à ²¯à ²µà ²°à ³ à ²•à ²Ÿà ³à ²Ÿà ³à ²¨à ²¿à ²Ÿà ³à ²Ÿà ²¿à ²¨ à ²¸à ³'à ²šà ²¨à ³†à ²¯à ²¨à ³à ²¨à ³ à ²¨à ³€à ²¡à ²¿à ²¦à ³à ²¦à ²¾à ²°à ³†. à ²µà ²¿à ²ªà ²°à ³à ²¯à ²¾à ²¸à ²µà ³†à ²'à ²¦à ²°à ³† à ²¬à ³à ²§à ²µà ²¾à ²° à ²¦à ²¾à ²³à ²¿ à ²¨à ²¡à ³†à ²¯à ³à ²µ à ²®à ³Šà ²¦à ²²à ³‡ à ²®à ²Ÿà ³à ²•à ²¾ à ²¨à ²¡à ³†à ²¸à ³à ²µà ²µà ²°à ²¿à ²—à ³† à ²•à ³†à ²² à ²ªà ³Šà ²²à ³€à ²¸à ²°à ³ à ²¦à ²¾à ²³à ²¿à ²¯ à ²¬à ²—à ³à ²—à ³† à ²®à ²¾à ²¹à ²¿à ²¤à ²¿ à ²°à ²µà ²¾à ²¨à ³† à ²®à ²¾à ²¡à ²¿à ²°à ³à ²µà ³à ²¦à ³ à ²¬à ²¯à ²²à ²¾à ²—à ²¿à ²¦à ³†. à ²ˆ à ²•à ²¾à ²°à ²£à ²•à ³à ²•à ³† à ²‡à ²¨à ³à ²¨à ³ 15-20 à ²¦à ²¿à ²¨ à ²Žà ²²à ³à ²²à ²¿à ²¯à ³' à ²®à ²Ÿà ³à ²•à ²¾ à ²šà ³€à ²Ÿà ²¿ à ²¬à ²°à ³†à ²¯à ²¦à ²'à ²¤à ³† à ²®à ²Ÿà ³à ²•à ²¾ à ²•à ³à ²³à ²—à ²³à ²¿à ²'à ²¦ à ²®à ³Œà ²–à ³€à ²• à ²†à ²¦à ³‡à ²¶à ²µà ²¾à ²—à ²¿à ²°à ³à ²µà ³à ²¦à ³ à ²—à ³†à ³'à ²¤à ³à ²¤à ²¾à ²—à ²¿à ²¦à ³†. à ²†à ²¦à ²°à ³' à ²…à ²¦à ²¨à ³à ²¨à ³ à ²¨à ²¿à ²°à ³à ²²à ²•à ³à ²·à ²¿à ²¸à ²¿ à ²¬à ²°à ³†à ²¯à ³à ²¤à ³à ²¤à ²¿à ²¦à ³à ²¦à ²µà ²°à ³ à ²®à ²¾à ²¤à ³à ²° à ²¸à ²¿à ²•à ³à ²•à ²¿à ²¬à ²¿à ²¦à ³à ²¦à ²¿à ²¦à ³à ²¦à ²¾à ²°à ³† à ²…à ²·à ³à ²Ÿà ³†. à ²‡à ²²à ²¾à ²–à ³†à ²¯à ²¿à ²'à ²¦à ²²à ³‡ à ²ˆ à ²°à ³€à ²¤à ²¿ à ²®à ²¾à ²¹à ²¿à ²¤à ²¿ à ²¸à ³‹à ²°à ²¿à ²•à ³†à ²¯à ²¾à ²¦à ²°à ³† à ²‡à ²'à ²¤à ²¹ à ²¦à ²'à ²§à ³†à ²—à ²³à ²¿à ²—à ³† à ²•à ²¡à ²¿à ²µà ²¾à ²£ à ²¹à ³‡à ²—à ³† à ²¸à ²¾à ²§à ³à ²¯? à ²ˆ à ²¬à ²—à ³à ²—à ³† à ²‰à ²¨à ³à ²¨à ²¤à ²¾à ²§à ²¿à ²•à ²¾à ²°à ²¿à ²—à ²³à ³ à ²‡à ²²à ²¾à ²–à ²¾ à ²¤à ²¨à ²¿à ²–à ³† à ²¨à ²¡à ³†à ²¸à ²¿ à ²…à ²•à ³à ²°à ²® à ²¦à ²'à ²§à ³†à ²¯à ²¨à ³à ²¨à ³ à ²¬à ³†à ²'à ²¬à ²²à ²¿à ²¸à ³à ²¤à ³à ²¤à ²¿à ²°à ³à ²µ à ²ªà ³Šà ²²à ³€à ²¸à ²°à ²¨à ³à ²¨à ³ à ²®à ³Šà ²¦à ²²à ³ à ²ªà ²¤à ³à ²¤à ³† à ²®à ²¾à ²¡à ²¬à ³‡à ²•à ²¿à ²¦à ³†.
---
Watch Full Video:Inauguration Udupi of Diocese
View More
---
Veez Konkani Issue # 140

---
Milarchi Lara - Bulletin Issue July 2020.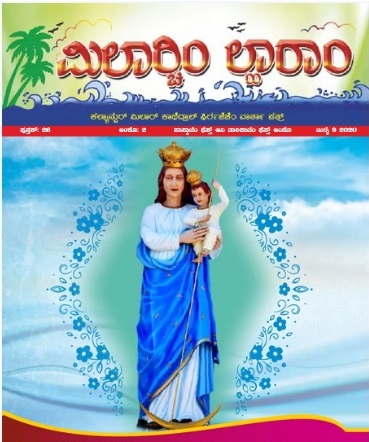 ---
Cut down your medical expenses. With Manipal Arogya Card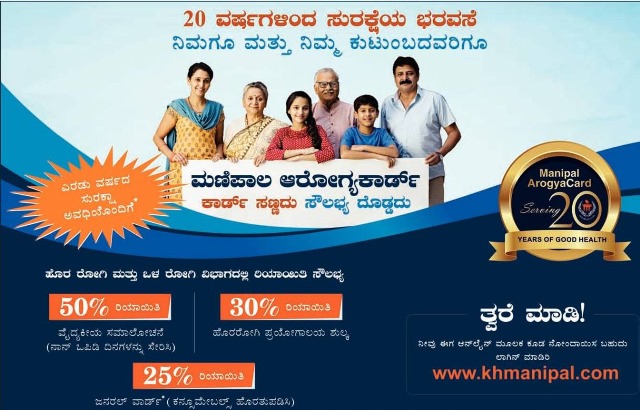 ---
Contact for Masks, Sanitizers, PPE kits and More..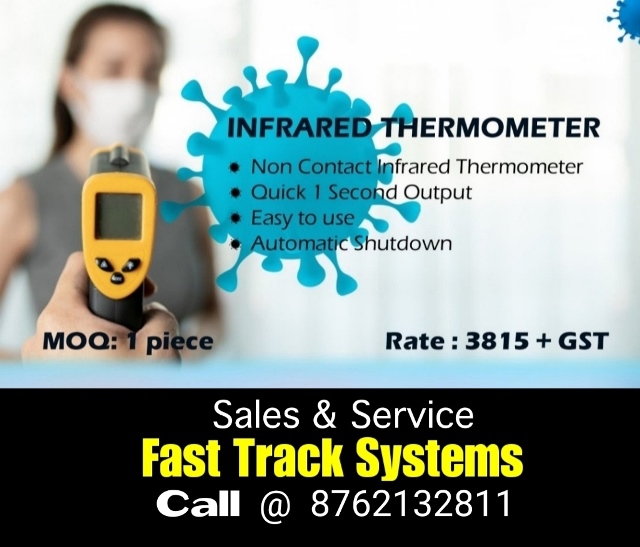 ---
Choice Furniture vast household showroom opens at Santhekatte, Kallianpur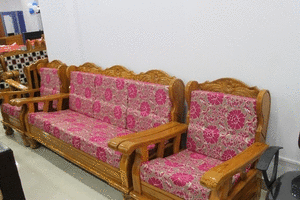 ---
Focus Studio, Near Hotel Kidiyoor, Udupi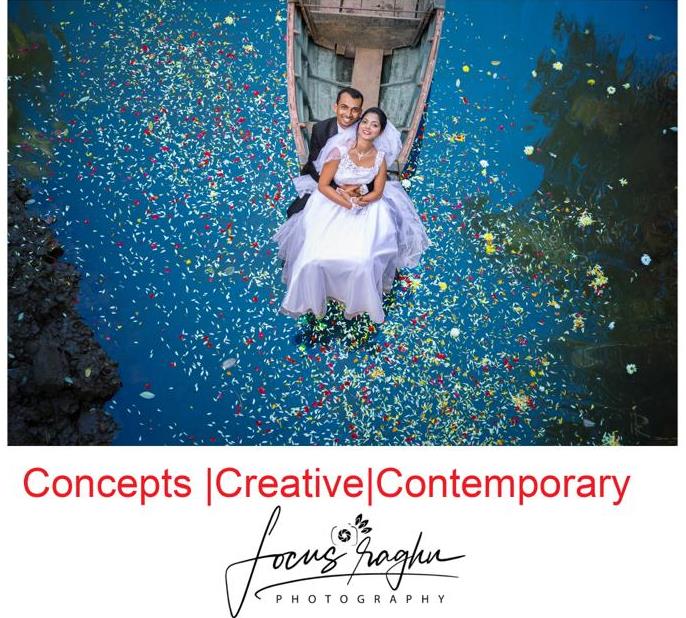 ---
Canara Beach Restaurant, Hoode/Bengre, Udupi.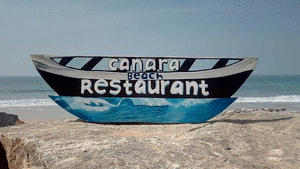 ---
Delite Catering, Santhekatte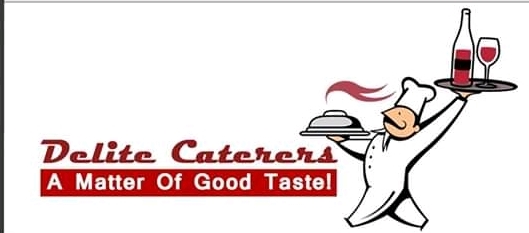 ---
Welcome to Thonse Naturecure Hospital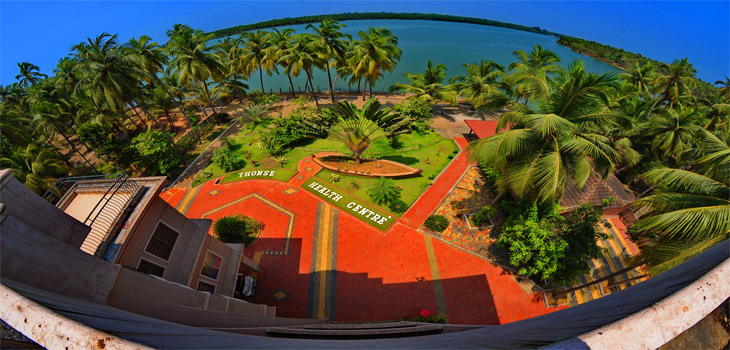 ---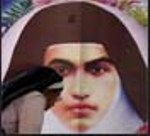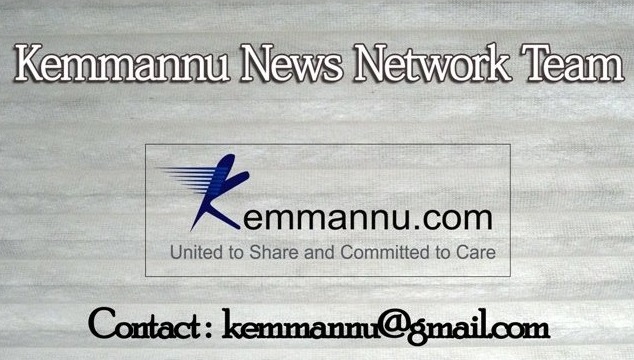 Website Maintenance

Click here for Kemmannu Knn Facebook Link
Sponsored Albums