à ²¬à ²¿à ²œà ³†à ²ªà ²¿ à ²ªà ³à ²°à ²§à ²¾à ²¨à ²¿ à ²…à ²­à ³à ²¯à ²°à ³à ²¥à ²¿ à ²¨à ²°à ³‡à ²'à ²¦à ³à ²° à ²®à ³‹à ²¦à ²¿ à ²µà ²¿à ²°à ³à ²¦à ³à ²§à ²µà ³‡ à ²—à ³à ²¡à ³à ²—à ²¿à ²¦ à ²µà ²°à ³à ²£à ³ à ²—à ²¾à ²'à ²§à ²¿
WD

à ²¨à ²—à ²°à ²¦à ²²à ³à ²²à ²¿ à ²¨à ²¡à ³†à ²¦ à ²¬à ²¿à ²œà ³†à ²ªà ²¿ à ²ªà ³à ²°à ²§à ²¾à ²¨à ²¿ à ²…à ²­à ³à ²¯à ²°à ³à ²¥à ²¿ à ²¨à ²°à ³‡à ²'à ²¦à ³à ²° à ²®à ³‹à ²¦à ²¿ à ²¸à ²­à ³†à ²¯à ²²à ³à ²²à ²¿ à ²•à ³‡à ²µà ²² 45 à ²°à ²¿à ²'à ²¦ 50 à ²¸à ²¾à ²µà ²¿à ²° à ²œà ²¨à ²°à ³ à ²‰à ²ªà ²¸à ³à ²¥à ²¿à ²¤à ²°à ²¿à ²¦à ³à ²¦à ²°à ³' à ²¸à ²­à ³† à ²¯à ²¶à ²¸à ³à ²µà ²¿à ²¯à ²¾à ²—à ²¿à ²¦à ³† à ²Žà ²'à ²¦à ³ à ²¬à ²¿à ²œà ³†à ²ªà ²¿ à ²®à ³à ²–à ²'à ²¡à ²°à ³ à ²¹à ³‡à ²³à ³à ²¤à ³à ²¤à ²¿à ²°à ³à ²µà ³à ²¦à ³ à ²¸à ²¤à ³à ²¯à ²•à ³à ²•à ³† à ²¦à ³'à ²°à ²µà ²¾à ²—à ²¿à ²¦à ³† à ²Žà ²'à ²¦à ³ à ²¬à ²¿à ²œà ³†à ²ªà ²¿ à ²®à ³à ²–à ²'à ²¡ à ²µà ²°à ³à ²£à ³ à ²—à ²¾à ²'à ²§à ²¿ à ²µà ²¾à ²—à ³à ²¦à ²¾à ²³à ²¿ à ²¨à ²¡à ³†à ²¸à ²¿à ²°à ³à ²µà ³à ²¦à ³ à ²¬à ²¿à ²œà ³†à ²ªà ²¿ à ²ªà ²¾à ²³à ²¯à ²µà ²¨à ³à ²¨à ³ à ²¤à ²²à ³à ²²à ²£à ²—à ³Šà ²³à ²¿à ²¸à ²¿à ²¦à ³†.

à ²•à ³‹à ²²à ³à ²•à ²¤à ²¾ à ²¸à ²¾à ²°à ³à ²µà ²œà ²¨à ²¿à ²• à ²¸à ²­à ³† à ²¯à ²¶à ²¸à ³à ²µà ²¿à ²¯à ²¾à ²—à ²¿à ²¦à ³† à ²Žà ²'à ²¦à ³ à ²¬à ²¿à ²œà ³†à ²ªà ²¿ à ²®à ²¾à ²§à ³à ²¯à ²® à ²µà ²²à ²¯à ²—à ²³à ²²à ³à ²²à ²¿ à ²¹à ²°à ²¡à ²¿à ²¸à ²²à ³ à ²ªà ³à ²°à ²¯à ²¤à ³à ²¨ à ²ªà ²¡à ³à ²¤à ³à ²¤à ²¿à ²°à ³à ²µà ²'à ²¤à ³†, à ²µà ²°à ³à ²£à ³ à ²—à ²¾à ²'à ²§à ²¿ à ²¸à ²­à ³†à ²¯à ²²à ³à ²²à ²¿ 2 à ²²à ²•à ³à ²· à ²œà ²¨ à ²‰à ²ªà ²¸à ³à ²¥à ²¿à ²¤à ²°à ²¿à ²°à ²²à ²¿à ²²à ³à ²². à ²•à ³‡à ²µà ²² 45 à ²°à ²¿à ²'à ²¦ 50 à ²¸à ²¾à ²µà ²¿à ²° à ²œà ²¨à ²°à ²¿à ²¦à ³à ²¦à ²°à ³ à ²Žà ²'à ²¦à ³ à ²¨à ³€à ²¡à ²¿à ²¦ à ²¹à ³‡à ²³à ²¿à ²•à ³† à ²¬à ²¿à ²œà ³†à ²ªà ²¿à ²¯à ²²à ³à ²²à ²¿à ²¯à ³‡ à ²…à ²ªà ²¸à ³à ²µà ²° à ²®à ³'à ²¡à ²¿à ²¸à ²¿à ²¦à ³†.

à ²'à ²'à ²¦à ³ à ²µà ³‡à ²³à ³† à ²‡à ²'à ²¤à ²¹ à ²¹à ³‡à ²³à ²¿à ²•à ³† à ²•à ²¾à ²'à ²—à ³à ²°à ³†à ²¸à ³ à ²®à ²¤à ³à ²¤à ³ à ²¤à ³ƒà ²£à ²®à ³'à ²² à ²•à ²¾à ²'à ²—à ³à ²°à ³†à ²¸à ³ à ²ªà ²•à ³à ²·à ²¦à ²¿à ²'à ²¦ à ²¬à ²'à ²¦à ²¿à ²¦à ³à ²¦à ²²à ³à ²²à ²¿ à ²…à ²šà ³à ²šà ²°à ²¿à ²¯à ²¾à ²—à ³à ²¤à ³à ²¤à ²¿à ²°à ²²à ²¿à ²²à ³à ²². à ²†à ²¦à ²°à ³†, à ²¬à ²¿à ²œà ³†à ²ªà ²¿ à ²¨à ²¾à ²¯à ²•à ²¨à ³Šà ²¬à ³à ²¬à ²¨à ²¿à ²'à ²¦ à ²®à ³‹à ²¦à ²¿ à ²µà ²¿à ²°à ³à ²¦à ³à ²§à ²µà ³‡ à ²¹à ³‡à ²³à ²¿à ²•à ³† à ²¨à ³€à ²¡à ²¿à ²°à ³à ²µà ³à ²¦à ³ à ²°à ²¾à ²œà ²•à ³€à ²¯ à ²µà ²²à ²¯à ²¦à ²²à ³à ²²à ²¿ à ²¹à ²²à ²µà ³ à ²…à ²¨à ³à ²®à ²¾à ²¨à ²—à ²³à ²¨à ³à ²¨à ³ à ²¹à ³à ²Ÿà ³à ²Ÿà ³à ²¹à ²¾à ²•à ²¿à ²¦à ³†.

à ²®à ³à ²'à ²¬à ²°à ³à ²µ à ²²à ³‹à ²•à ²¸à ²­à ³† à ²šà ³à ²¨à ²¾à ²µà ²£à ³†à ²¯à ²²à ³à ²²à ²¿ à ²¬à ²¿à ²œà ³†à ²ªà ²¿ à ²ªà ²•à ³à ²· à ²œà ²¯à ²­à ³‡à ²°à ²¿ à ²¬à ²¾à ²°à ²¿à ²¸à ²¿ à ²•à ³‡à ²'à ²¦à ³à ²°à ²¦à ²²à ³à ²²à ²¿ à ²¸à ²°à ²•à ²¾à ²° à ²°à ²šà ²¿à ²¸à ²²à ²¿à ²¦à ³† à ²Žà ²¨à ³à ²¨à ³à ²µ à ²…à ²µà ²§à ²¿à ²¯à ²²à ³à ²²à ²¿ à ²µà ²°à ³à ²£à ³ à ²¯à ²¾à ²•à ³† à ²‡à ²'à ²¤à ²¹ à ²­à ²¿à ²¨à ³à ²¨à ²®à ²¤à ²¦ à ²¹à ³‡à ²³à ²¿à ²•à ³† à ²¨à ³€à ²¡à ³à ²¤à ³à ²¤à ²¿à ²¦à ³à ²¦à ²¾à ²°à ³† à ²Žà ²¨à ³à ²¨à ³à ²µà ³à ²¦à ³ à ²¬à ²¿à ²œà ³†à ²ªà ²¿ à ²¨à ²¾à ²¯à ²•à ²°à ²¿à ²—à ³† à ²…à ²°à ³à ²¥à ²µà ²¾à ²—à ²¦ à ²¸à ²'à ²—à ²¤à ²¿à ²¯à ²¾à ²—à ²¿à ²¦à ³†.

à ²¬à ²¿à ²œà ³†à ²ªà ²¿ à ²ªà ³à ²°à ²§à ²¾à ²¨à ²¿ à ²…à ²­à ³à ²¯à ²°à ³à ²¥à ²¿à ²¯à ²¾à ²—à ²¿ à ²¨à ²°à ³‡à ²'à ²¦à ³à ²° à ²®à ³‹à ²¦à ²¿à ²¯à ²µà ²°à ²¨à ³à ²¨à ³ à ²†à ²¯à ³à ²•à ³† à ²®à ²¾à ²¡à ²¿à ²°à ³à ²µà ³à ²¦à ²•à ³à ²•à ³† à ²µà ²°à ³à ²£à ³ à ²—à ²¾à ²'à ²§à ²¿ à ²µà ²¿à ²°à ³‹à ²§à ²¿à ²¸à ²¿à ²¦à ³à ²¦à ²°à ³ à ²®à ²¤à ³à ²¤à ³ à ²ªà ³à ²°à ²§à ²¾à ²¨à ²¿ à ²…à ²­à ³à ²¯à ²°à ³à ²¥à ²¿à ²¯à ²¾à ²—à ²¿ à ²°à ²¾à ²œà ²¨à ²¾à ²¥à ³ à ²¸à ²¿à ²'à ²—à ³ à ²…à ²µà ²°à ²¨à ³à ²¨à ³ à ²˜à ³‹à ²·à ²¿à ²¸à ²¿ à ²Žà ²'à ²¦à ³ à ²'à ²¤à ³à ²¤à ²¾à ²¯à ²¿à ²¸à ²¿à ²¦à ³à ²¦à ²¾à ²— à ²¹à ³Šà ²¸à ²¤à ³Šà ²'à ²¦à ³ à ²µà ²¿à ²µà ²¾à ²¦à ²µà ²¨à ³à ²¨à ³ à ²¸à ³ƒà ²·à ³à ²Ÿà ²¿à ²¸à ²¿à ²¤à ³à ²¤à ³.
---
Udupi: Traffic congestion and dangers to pedestria
View More
---
Billawa Legend Jay C. Suvarna EXPIRED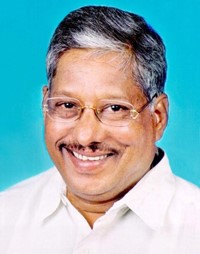 ---
Unbelievable Stunts on Beach by local boys| Freestyle Jumps | India | Udupi | Kemmannu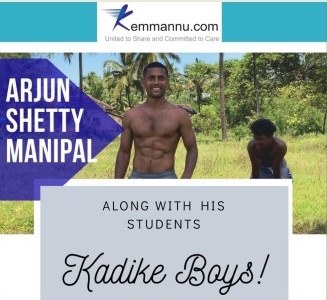 ---
The Tablet - International Catholic Weekly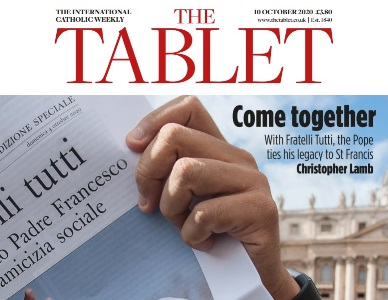 ---
GSB delicacies at Hotte Thumba Fish Court Udupi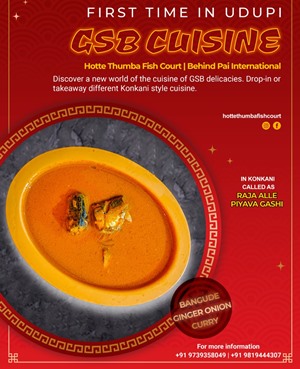 ---
Rozaricho Gaanch September Issue 2020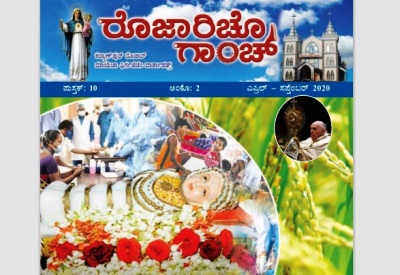 ---
Contact on Going Residential ProjectAl Nayaab Residency, Udupi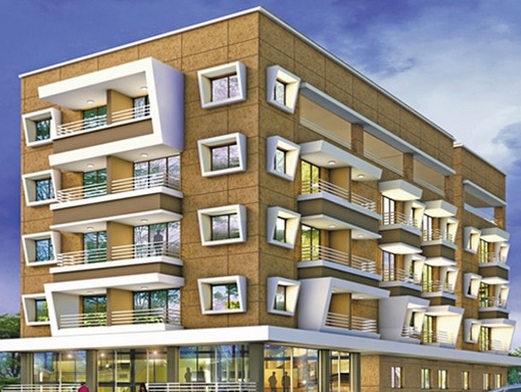 ---
Computerised Clinical Laboratory, Kemmannu.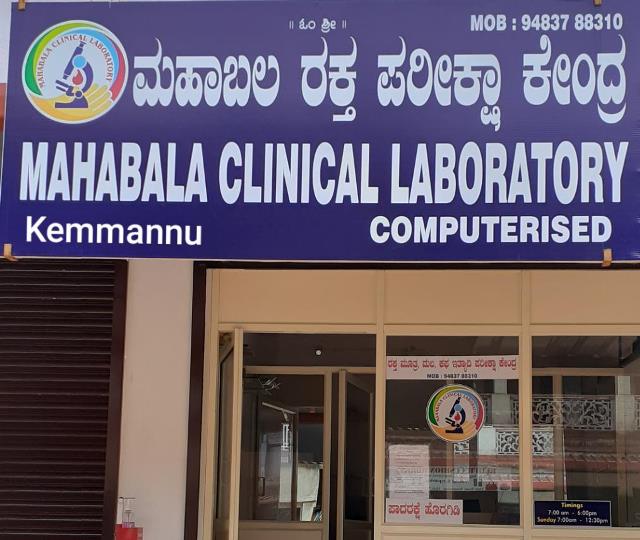 ---
Milarchi Lara - Bulletin Issue July 2020.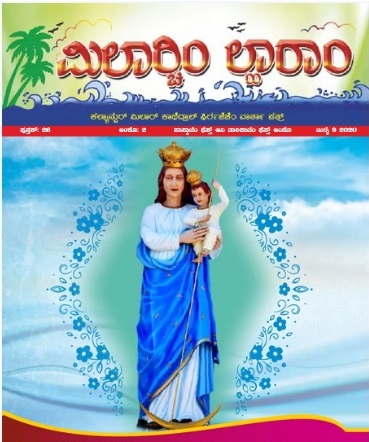 ---
Choice Furniture vast household showroom opens at Santhekatte, Kallianpur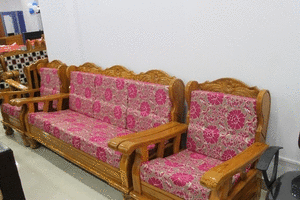 ---
Focus Studio, Near Hotel Kidiyoor, Udupi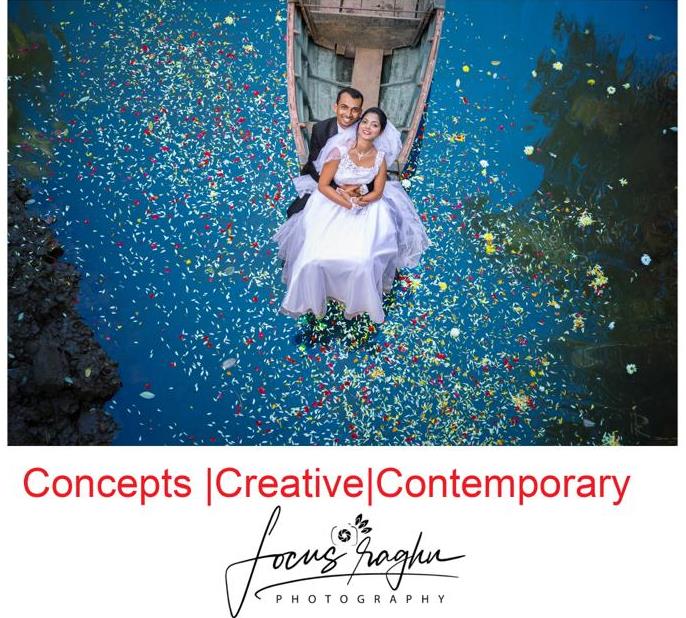 ---
Canara Beach Restaurant, Hoode/Bengre, Udupi.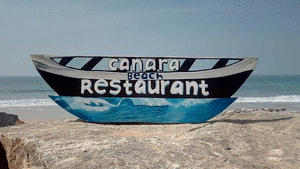 ---
Delite Catering, Santhekatte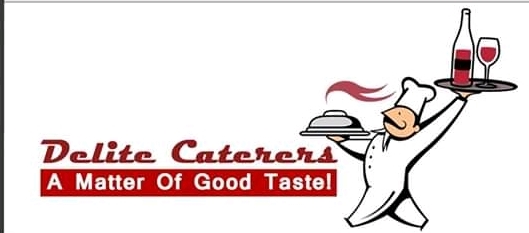 ---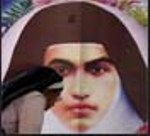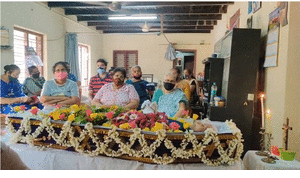 Kemmannu Channel -YouTube Click Here

Click here for Kemmannu Knn Facebook Link
Sponsored Albums