Disclaimer: Kindly do not post any abusive, defamatory, infringing, obscene, indecent, discriminatory or unlawful material or SPAM. Kemmannu.com reserves the right to block/ remove without notice any content received from users.
Congratulations nikhil, best wishes for the bright future. From: Arun, seema n ariell
Congratulations Kemmannu Flowers specially to Stany, Clarice, Sydney, George, Melvin and to all the other Committee members! Good to see Kemman Festh celebrated in Dubai in a grand way and also happy to see the unity of Kemmannites in Dubai.
Dear Sam, we saw your dance video. You have done a wonderful job like a professional dancer. We want to see more and more dance of yours in future programs. Baby Rhea, you too look very cute.

With best wishes, John, Denzil, Deon n Sana.
Tony Saldanha
, Kemmannu/Bangalore
17/05/2011 18:30:52
Dear Vincy Pemmy,
Congratulations! On the occassion of your Silver Wedding Jubilee, let the almighty bring into your married life, lot of joy, happiness and good health in the years to come. Let him grant you many more happy years ahead.
With Love best wishes-
Tony, Lavina, Allen
Hi Nikhil, so proud of you for securing a good percentage. Wish you All the very best for your future and Congratulation to you and ur parents. Lucas, Anita Chriselle
Jossy andrade
, Kambla thota, Dubai
17/05/2011 16:23:27
Congratulations dear Nikhil,you did your best. wish you a bright future. God bless you. With love Jossy uncle, Nancy aunty, Joshua and Aaron
Melwyn Fernandes
, Kemmannu/Abudhabi
17/05/2011 12:57:10
Congratulations! Congratulations!

We are proud to say that "WE ARE KEMMANNITES"

First of all, I would like to thank all our committee members, office bearers especially entertaining cheerful crowd.

Secondly, I would like to thank onbehalf from our Kemmannites to our Main Sponsor/Main Pillar/Strong back bone to Mr.Frank Fernandes for his enormous, continuous support to our programme. I wish to Almighty to shower his choicest blistfull blessings on him and his family.

Further, I would like to thank all the co-sponsors and our well wishers for their help support to make this event in a superb way. My special thanks to Mr.Sarvotham Shetty (Chief Guest) of our progamme.
Veera Andrade
, Fairfax,VA
17/05/2011 12:01:30
Congratulations Nikhil ! All the very best for the future. Aunty Veera and family
Dear Uncle Rocky and Benny aunty, Congratulations. Wish you a very happy 50th Anniversary of married life together. I got chance to attend this golden anniversary function of Rocky uncle and Benny aunty. Celebration was very good, special attraction was Eucharist celebration in the church. Spiritually and crowed. Special attraction was Arch Bishop Main celebrant with around 12 priests. Choir and homily touching heart of people who attend the mass. This is my luck to attend like this celebration. I felt that this is the best give back the children could give to their parents .
Congratulations Nikhil. Keep up the good going....all the best for the future..From Jason,Dorothy and Nolan
Congratulations Nikil for securing 92% marks highest in tenth standard.You have made your parent and us proud with your hard work and efforts.well done.Keep it up.

Wishing all of you very best in future studies.

From,Sydney,Veena and Rhea
Bella
, Kemmannu, Udyavara/Abudhabi
17/05/2011 06:14:46
Congratulations Nikhil ! All the very best and god bless you.

From Anil Uncle Bella Aunty
Congratulation Nikhil ..keep it up and all the best for the future .
Harold,Nita and Nathan
James Fernandes
, Barkur/USA
16/05/2011 21:51:22
Is vordik? means wedding bann?
Is the bridegroom called voreth, anymore?
Is the bride called vokol?
Is the wedding invitation named voulik?
Is the wedding party termed voran?
Is a female wedding guest is vouli, and a male wedding guest voulo?
And a wedding song is vovi (plural: vovyo), right?
Well, the wedding procession is called vor, for sure?
And a wedding gift is called voje(n)?
Is it true that there were no weddings without vorn or vaingi?
Interestingly, all these kazar related terms start with vo
Voi re Voi, Voi go Voi, voi voi mojya avoi?
Dear Premila and Vincent, Congratualtions on your 25th Wedding Anniversary! Wish you the very best for the next 50 years! Sharon Saldanha
Sree Sarvottam Shetty Fan
, Thottam/Dubai
16/05/2011 19:46:50
Dear Mr. Alex thanks for the clarification. Now the world has the answer.
Alex George Lewis
, Kemmannu/Dubai
16/05/2011 19:13:07
Dear Sree Sarvottam Shetty Fan, Thottam/Dubai. Yes Mr. Vijay Kumar Shetty is from Kemmannu/Udupi. He is also called Thonse Vijay Kumar Shetty, His ancestral house was behind Hindu H. P. School, Kemmannu and now he is settled in Mumbai.
Melwyn Lewis
, Kallianpur/Dubai
16/05/2011 19:12:50
It was a very well organized programme. Congratulations Mr. Sydney Mr. Alex and troupe. Every thing was just perfect. Keep it up. Way to go..
Sree Sarvottam Shetty Fan
, Thottam/Dubai
16/05/2011 19:02:37
I congratulate Kemmannu flowers for the wonderful programme. I appreciate Sree Sarvottam Shetty for his knowledge about Kemmannu and Kemmannu people Specially about Mr. Vijay Kumar Shetty. However can some one confirm Mr. Vijay Kumar is from Kemmannu Udupi or Kemmannugundi, so the debating people will get an answer. Sree Sarvotham Shetty given so many examples of back waters and i second it that is only in Kemmannu after Kerala, any one need more proof?
Thank you Mr.Madhava Rao for your usual support.
Nelson
, Kemmannu / Abu Dhabi
16/05/2011 18:12:21
Congratulations Nikhil. Keep up the good going....

From Anson Anita Nelson
Oswald Crasto
, Kemmannu / Doha
16/05/2011 17:59:42
Congratulations Dear Nikhil,
Good efforts and hard working really been proved.
Best wishes for your future studies as well.
From Ozy uncle, Mable Aunty, Shannol and Shayan
Mr.Sydney and other Sweet flowers of Kemmannu. Nice photos.Really I enjoyed it. Many Many Happy Returns of the Day.
Madhava Rao





m




many

many returns of the day
Nanoos Fan From the Function.
, Dubai
16/05/2011 16:12:06
Mr. Melwyne Fernades comments in Daiji about Mr. Nanoo Marol is out of the contest, whats wrong in nanoos comment, he is just telling kemmannu gundi and kemmannu are not same. Mr. Sarvotham Shetty may be unaware about this truth, Telling nanoo to keep quiet without knowing what is true Looks like Melwyne must go back to school.??

(Part of Melwyne comment in Daijiworld --- felt very crest-fallen that you have comment on Mr.Sarvotham Shetty about his speach, While in his speech he was referring to Kemmannu Gundi while talking abt Kemmannu but just to inform Mr Sarvottam Shetty that Kemmannu and Kemmannu Gundi both are Seperate places with Seperate history behind. why dont you raise the question at that same time or after the speach. please try come out from shell and try to speak the real truth, if you do not know the truth then plese keep quite. When you speak about the great personalities (or top most business man), please think twice you speak a word ---part of Melwynes sad story ends here.)

Nanoo I am a big fan of you, please ignore that comment and thanks for attending the programme.
belinda dsouza
, kemmannu/new jersey
16/05/2011 15:53:29
Happy 25th Wedding Anniversay..
The visit was useful. Content was really very informative.
Congratulations kemmannu flowers, pictures shows you had a grand show. keep it up
Vinod, Shivani, Megan
, Mumbai/San Jose, CA, USA
16/05/2011 07:00:39
Dear Rocky Maam and Benny Mami,

A hearty congratulations to you and everyone in the family. This is truly a great milestone to reach. The ceremony and the party looks fun and grand. Wish we could be there. Mummy had told me about your celebration and we were all there in spirit. We will meet you when we come to Kemmanu next time. James, Monica, Vinod, Shivani, Megan Ria.
Dear Mausi and Bappu,

Congratulations! May god bless you both with good health and happiness. It s nice to see all cousins in the pictures with Vokul and Novro. Great pictures, we enjoyed them.
best wishes, love always
Lucy, Olyn and Orwell
Benedict C Menezes
, Moodbelle/USA
16/05/2011 01:09:13
Dear Uncle Rocky and Kitty aunty,Congratulations.


Wish you a very happy 50th Anniversary of married life together and looking forward to attend that Diamond Aniversary soon!!!!
Dear Vincent and Premila,wish you both a Happy 25th Wedding Anniversary.May God bless you both and children.Best wishes from sydney,veena and Rhea
Nancy Lewis
, Kemmannu/Canada
15/05/2011 14:06:21
Dear Mary Aunty, and all at home, very sorry to hear the sudden demise of Elias Uncle. Just met him
last month and thinking of those few happy moments I spent with you both. Praying to God to give you strength and courage at this difficult time. May his soul rest in peace.
Shabbir Ahmed
, Udyavar /Saudi Arabia
15/05/2011 14:06:03
Maasha Allah, the sincere and hard work of these brilliant students together with the support of their teaching staff upheld the name of Salihath School in our district.
Jazak Allah Kyr
Vincent and Premila.

We wish you both a very Happy Silver wedding Anniversay. May the Almighty God Bless you both.

Wishes from
Vijay , Roshani,Ruben and Branston Saldanha
Florita Apsara Pinto
, Kemmannu / Abu Dhabi
15/05/2011 09:41:32
Hi! Vincent and premila, Congratulations and Wish you Happy 25th Wedding Anniversary.
With best wishes , Santhosh, Apsara, Baby Anushka and Anika
Santhosh Valerian Andrade
, Kalmady
15/05/2011 09:37:16
Our heartfelt condolences to family members . May his soul rest in peace.

With prayers Santhosh, Florita, Anushka and Anika
Alex George Lewis
, Kemmannu
14/05/2011 00:00:00
Condolences to all the family members. May his soul rest in Eternal Peace.
Nagaraj/Nannu
, Kemmannu/Kambalapari
15/05/2011 07:35:07
Dear Premilakka, Congratulations on your 25th wedding Anniversary.God bless you and your Family. Best wishes From. Nannu Kambalapari
Dear Aunty,Denis,denston,Derik Dymphna.Heartfelt condolences to the bereaved family.
Ever smiling face of uncle and service to the society is well cherished.
May his soul rest in peace
Dear Vincent Premila,
Congratulations on your 25th wedding Anniversary.God bless you and your Family.
Best wihes.
Richard Kemman
, Mudalakatta
15/05/2011 04:20:48
Congratulations on the occasion. It brings immense joy to us here in Kemmannu that you all are united in a country that is across the Arabian sea once called Seven Seas (Sath darya poltodi) you have done great job of having feast organised since 14th April 2005 consecutively. It is good to see our successful entrepreneurs Mr. Frank Fernandes, Mr. Sarvotham Shetty, and Satish Ganiga their support for our cause will always be appreciated. Heavenly blessings and the gifts of God that bestowed upon us and transcended for all the success!
A person who seeks New Life does not wonder out but finds it amongst his community. May Mother Mary bless you all
the prayers of ancestors Kula Daiva be heard.
Thanks to Rony D'Souza, Melwyn Fernandes, Ida Fernandes, Clarice D'Souza, Sharmine. President, Sydney D'Souza, Secretary Hazel and Mr. Stany Dcunha, Lancy D'cunha, Norbert D'cunha, Melwyn, Ida, Sheldon and Party and members.
A special thanks to Alex George for news coverage
Cheers keep it going on
Victor Connie Carol Christopher
, Moodubelle / Doha
14/05/2011 20:08:25
Wishing you both a very happy 25th wedding anniversary. May almighty bless you and your children with all the happiness, joy, good health and peace in every day of your life.
Best wishes from Victor, Connie, Carol and Christopher
Dead whale has been found at the Koderi Beach. According to the local residents a 45 to 50 feet whale was found. It wasnt known what caused the animals death, but its condition suggests it may have been dead for several days or more than a week.but the whale still in that place only so, its very dangerous to breathing for neighborers. Do pleas concern persons take care about that as soon as possible.
Dephny William Lobo
, Kemmannu/Qatar
14/05/2011 18:42:12
Dear Dymphna/Dainy and all family members, Please accept our heartfelt sympathies. May his soul rest in peace.
Jossy Andrade
, Kambla thota, Dubai
14/05/2011 18:04:00
Dear Mary aunty and family,its hard to accept the death of our near and ones,but we have the strong hope of eternal life in heaven given to us by our Lord Jesus Christ through His resurrection.So death is not the end,but begining of new life in heaven,we join you in prayer that the Lord may take our dear uncles soul to heaven to give Him praise and thanks with all the angels and saints. With love, Jossy Nancy Joshua and Aaron
Alfred Crsto and Fly
, Nairobi, Kenya
14/05/2011 18:02:18
Dear Premila and Vincent Congratulation and best wishes on your Silver Wedding Anniversary.
Carol D souza
, Moodubelle
14/05/2011 17:06:04
Dear Uncle and Aunt,Wish you a very Happy Anniversary. May Almighty God shower down His abundant blessings on you always.
With Best Wishes- Victor, Connie, Carol and Christopher.
Oswald Martis
, Barkur -Kemmannu
14/05/2011 14:46:30
Dear Mary Aunty Family,

Please accept our heartfelt condolences on the sad demise of our beloved Uncle. We pray to GOD
to give you all, the strength to bear his great loss. May His Soul
Rest in Eternal Peace. Amen.

From : Ozy, Rosie, Remila Reshma Martis. Abu Dhabi
Jascintha D Souza
, Kemman/Shajrah
14/05/2011 13:56:55
Dear Aunty, Denis,Denston,Derick Dipna and families. It was in May last year, I took pictures with you and that I will cherish as my last living memory with you. It is painful to say goodbye but I know you had a peaceful passing away from this world to your heavenly abode. May your soul rest in peace may God grant everyone the strength to bear this loss.
Dephny William Lobo
, Kemmannu/Qatar
14/05/2011 13:30:46
We wish you both a very Happy Silver Wedding Anniversary
Masha Allah, Really the joyous to hear that the Saliahath team made a very good effert.
Nirmala Thonse organizes Awareness Campaign agains
View More
---
Udupi Basket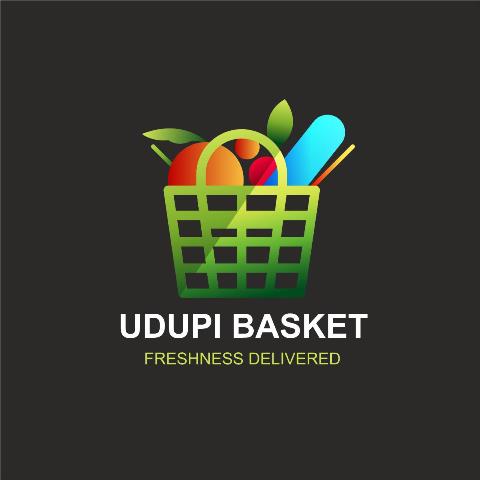 ---
Veez Konkani Issue # 129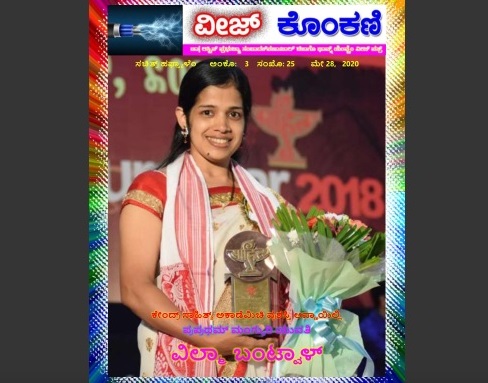 ---
Contact for Masks, Sanitizers, PPE kits and More..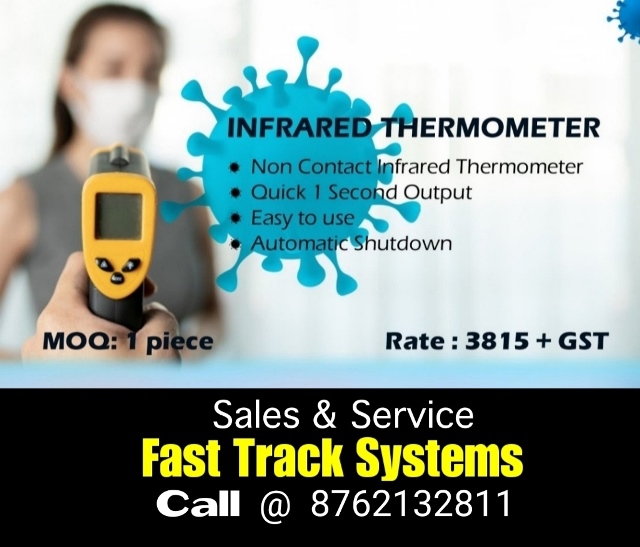 ---
LIVE STREAM OF MASSES - Holy week schedule from Abu Dhabi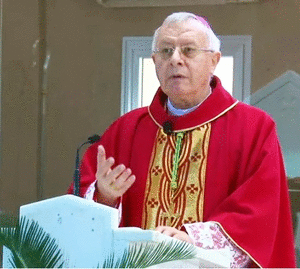 ---
Our ABBA will never be forgotten - A Tribute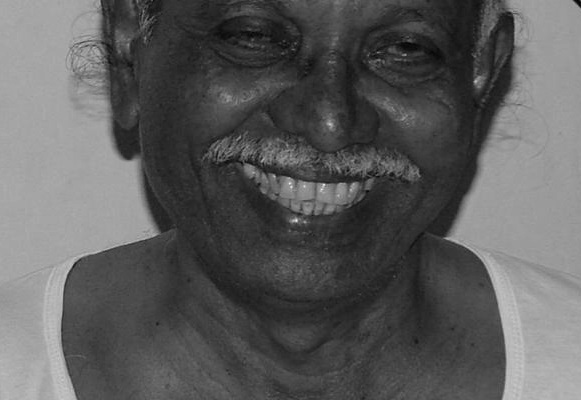 ---
Hotte Thumba Tiffin Services at Kallianpura, Santhekatte and Kemmannu.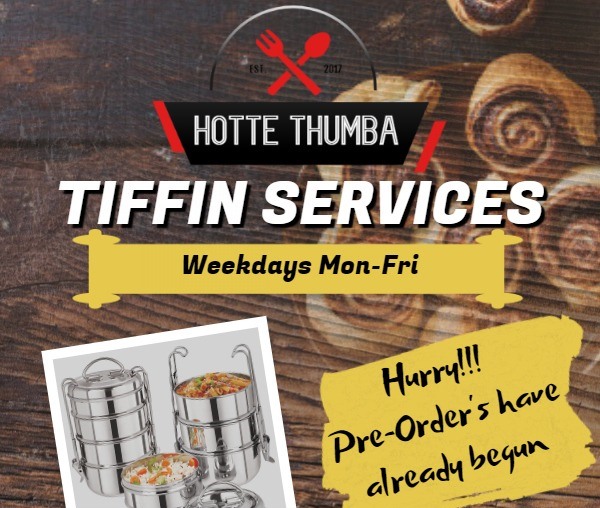 ---
Smparka Feb 2020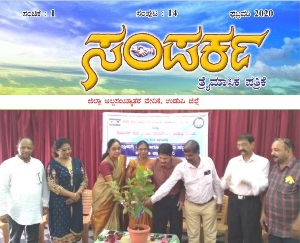 ---
Choice Furniture vast household showroom opens at Santhekatte, Kallianpur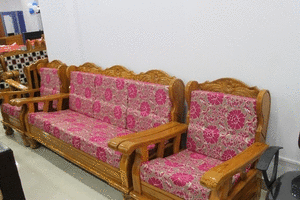 ---
Focus Studio, Near Hotel Kidiyoor, Udupi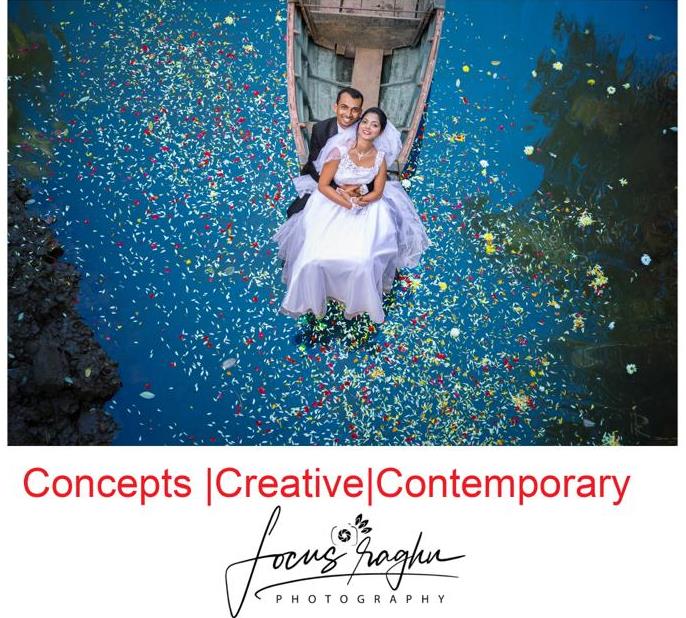 ---
Canara Beach Restaurant, Hoode/Bengre, Udupi.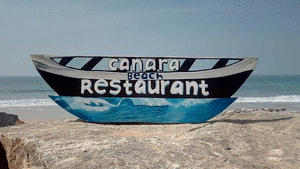 ---
Delite Catering, Santhekatte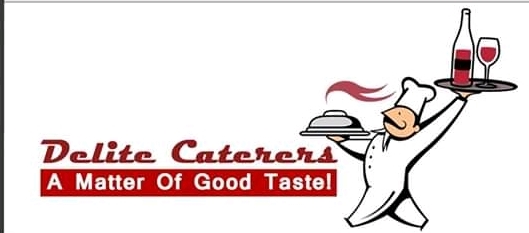 ---
Welcome to Thonse Naturecure Hospital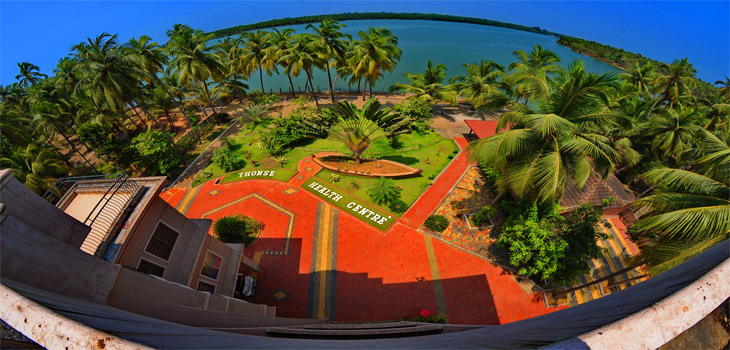 ---
Kemmannu Platinum Jubilee Souvenir – Amruth Kaanik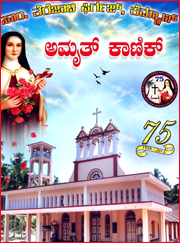 ---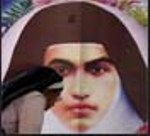 Click here for Kemmannu Knn Facebook Link
Sponsored Albums