Disclaimer: Kindly do not post any abusive, defamatory, infringing, obscene, indecent, discriminatory or unlawful material or SPAM. Kemmannu.com reserves the right to block/ remove without notice any content received from users.
Veera miss we called her.. :) One of my best teachers till date.. She has hardly punished anyone .. as kids almost all of us loved her . She taught us when i was in 2std. Wish u a very peaceful and happy retired life dear ma am :)
Udupi Janatheya paravagi nimage happy birthday Sir.
Dear Melanie and Alita,

God Bless You and keep you happy always
Dear Alita n Melanie.
Congratulations, May God Bless u both.
From Arun uncle, seema aunty n Ariell.
Happy Birthday to you Dear Sir
Dear Alita and Melanie,

Congratulations and God Bless you both.
Kemmannu News Network
, Team, Kemmannu
06/07/2011 14:45:14
Dear Sir,

Happy Birthday and Many Many Happy returns of the Day. May God Bless you with Good Health, Peace and Happiness
This is good impression for Yakshgana
Ramachandra Kamath
, Manipal
06/07/2011 13:47:42
Dear Sir,

"Many Many Happy returns of the day"
Dr.R.Kamath
Denzil Mendoza (Dennu)
, Kallianpur/Bahrain
06/07/2011 12:36:53
Mrs.Veera Lewis was a very good Teacher according to students. She was a very quiet type person. I know Mrs.Veera and her fly since my childhood. Her sons are my very good friends. I wish Mrs.Veera A VERY HAPPY AND PEACEFUL RETIRED LIFE. May the Lord Shower his Blessings on her.
Hi Alita Melanie,
CONGRATS
On your First Holy Communion,wishing you everlasting happiness peace joy.
Sweet Blessings from,
ARVIN SHAMIL
For the economy growth of Maharastra such program should be conducted which help in the progress of our state
Keral Chief Minister Live webcast visit
http://tv.adpost123.com/index.php?channel=keralachiefministerwebcast
Reyana Rodrigues
, Mangalore/ Bendor
04/07/2011 14:09:34
I wanna read Rakno online;)
Dear JPK Journalism is a special subject which is chosen by a very few in our society. It is a subject of opportunity and patience. Sometimes it takes hours to cover a subject and viewers may just brush it off as a no interest article.

We the viewers of Kem.com are lucky to view your coverage in our website. In spite of professional up and downs you have contiguously fed us with the updates and happening in and around Udupi.

While thanking you for the selfless service I urge you to continue your good work in spite of the irritations which you may face in between.
IN KARNATAKA WERE THERE IS A GOVERNMENT FIRST OF ALL ? CM AND HIS REAM IS BUSY EITHER VISITING TEMPLES, MUTTS OR DELHI OR FIGHTING WITH HDK AND CONGRESS. SO WHO WILL TAKE CARE OF ALL THESE PROBLEMS TAKING PLACE. GOD ONLY HAS TO COME TO RESCUE OF PEOPLE AND THE GOVERNMENT HAS NO TIME. GOVERNMENT WILL COME TO PEOPLE ONLY DURING ELECTION TIME TO BEG FOR VOTES HAND JOINING. ONLY GOD SHOULD SAVE KARNATAKA.
Its not a big deal to update the news again and again, when compared to the politicians game.
Congrats Kini Sir..., nanu kemmannu.com na nimma varadigalannu dinalu thappade oduva obba oduga. nivu prakatisuva varadigalu nannanu akarshithanangi madide. nimma varadigalalli halavu sathysangathigalannu thilidukolluva avakasha janarige siguthade. nijavagalu nimma parishrama hagu sahasavannu mechuvanthahadu. Udupi parisaradallina dainandina varadigalannu nimma moolaka janatheyu thilikolluvanthagide. ide reethi neevu janathege bekaguva varadigalannu prakatisabekagi edi udupi janatheya paravagi vinanthikolluthiddene.....
JAYA HAS NO RIGHT TO TELL WHERE PM SHOULD BE OR NOT. ONE OF THE MOST CORRUPT LADY OF TAMIL NADU IS JAYA. AS SHE JUST BECAME A CM AGAGIN SHE SHOULD NOT THINK SHE IS A CLEAN PERSON. SO MANY CASES WERE SLAPPED ON HER. SO SHE SHOULD MIND HER OWN BUSINESS. SHE SHOULD JUST SEE FIRST WHAT SHE WAS AND NOW ALSO WHAT SHE IS.
ANNA WENT TO MEET BJP LEADERS WAS AN EYE WASH AS ANNA WAS SENT BY BJP TO FIGHT CONGRESS AND UPA AS BJP COULD NOT DO IT. SO THE UPA SHOULD NOT LISTEN TO ANNA AND GOVERN AS THEY GOVERN. THE PM SHOULD NOT BE BOUGHT IN LOKPAL BILL. BJP WILL BACK ANNA NO DOUBT AS THEY ARE ALL LIKE A FAMILY.
SOMEONE HAD ENIMITY AGAINST THE VILLAGE ACCOUNTANT SO THEY COMPLAINED AND CAUGHT THIS VILLAGE ACCOUNTANT. I DON T THINK ITS A BIG CRIME IN KARNATAKA AS OUR CM HIMSELF IS DOING ALL THIS OPENLY AND WHY NO ONE IS CATCHING HIM. THIS POOR PERSON WITH A LOW SALARY DID IT. EVERYONE IN GOVERNMENT DEPARTMENTS DO THIS OPENLY AND NOTHING WILL MOVE EVEN A PAPER UNLESS BRIBE IS GIVEN. SO THIS IS NOT A SERIOUS CRIME ACCORDING TO ME. WHEN YOU CAN SEE THIS PERSON YOU CAN MAKE OUT HE IS POOR.
Jason F Andrade
, Bangalore / Mumbai
01/07/2011 13:30:07
Verry Good Job Anil. Congratulations To You.
hello jayaprakesh Kini
nnanu kemmannu.com yavagalu oduva ooduga, nannu nima news yavagalu oduthiruthene ninnatha obba news reporter ellaregu beku mondeyou nimma news hege barutherali nannu nemage hardirka wagi abinadisuve 1 varsh poorysidakke heege nimma news bandu namanella udupi ya bage theliyuva hage maadi thank you mr. kini, best of luck
RAJASHEKHAR RAO
, KEMMANNU/MUSCAT
01/07/2011 09:06:08
CONGRATS SIR.

HEARTLY WISH FROM
RAJASHEKHAR RAO,MOH,OMAN
EX.RADIOGRAPHER,KASTURBA HOSP,MANIPAL
MOHAMMAD IBRAHIM MH GANGOLLI
, GANGOLLI_ KUNDAPUR TALLUK
01/07/2011 08:22:48
congrats mr kini... nimma dhairya mechuwanthaddhu.. indina kaaladalli patrakartaru thumba kashta, aneka samasyegalannu yedurisuttiddare.. intha sandharbhadalli nimma varadhigalu adeshto samasyegalannu dhoora maadide.. halawu samasyegala bagge neewu varadiyannu prakatisiddiri.. neewu nijawaagiyu orwa dhairyawantha patrakartharu.. naanu orwa patrakarthanaagiyu nimma varadigalannu odhalu ishta paduthene..neewu janarige sathya sanghathigalannu odalu koduthiri.. mundeyu neevu sathya varadigalannu prakatisi samajada, rashtrada walithigaagi shramisabekaagi vinanthi..nammellara sahakaara nimagide.. sadaakaala...nimma sahakaarawuo namagirali..ade reethi patrikaa dinaacharaneya shubhashayagalu...dewaru nimage dheerga ayushya needali.. once again congratulation to mr kini... keep it upppppppppp........... ok...
Corrupt officials must be funished, good job by Anil
MODI IS A MURDERER. THIS EVERYONE KNOWS VERY WELL. HE IS THE MURDERER FOR GODHRA. HE MIGHT HAVE DONE LOT OF DEVELOPMENTS IN GUJARAT SO HE GETS VOTES. NOW HOW HE DISTROYED THE THE 2002 RIOTS RECORDS ? NOW HE DID NOT KEEP ANY EVIDENCE TO PROCECUTE HIM. NOW WHERE IS SUSHM, JAITLEY, ADVANI, NAIDU,GADKARI AND RAJNATH ? NOW WHERE IS THE BJP SPOKES PERSONS ? WHEN BJP DOES SOMETHING HIDDEN AND NO ONE IN BJP WILL SAY ANYTHING. BUT IF SOMETHING HAPPENS IN CONGRESS OR UPA THEN BJP MAKES IT A BIG CRY ? MODI IS A BIG CHOR AND MURDERER.
In India nothing no files are moving from one desk to the other without a bribe. Some are too greedy like this Narayana Poojary. They should be funished.

Good Job Mr. Anil Kumar, you showed the way to the rest to follow, now the public must act and stop paying bribes to get their jobs done.
WHAT THE HELL THIS STUPID OLD MAN IS THINKING ? HE IS THINKING HE IS THE KING OF THE COUNTRY WHO DECIDES H0W TO RUN THE GOVERNMENT. A GRAVE DIGGER HAS COME TO SHOW UPA HOW THEY SHOULD RUN THE GOVERNMENT.


IF I WOULD HAVE BEEN THERE, I WOULD HAVE KICKED THIS PERSON LONG TIME BACK AND SEEN HE IS NOT EVEN EXISTED. FOOLISH AND BJP PEOPLE ARE BEHIND THIS IDIOT ANNA. ANNA WANTS TO CHANGE THE LAW BUT WHAT IS ANNA S AUKAD IS THE QUESTION MARK.
THE GOVERNMENT SHOULD DRAFT ITS OWN LAW AND NO CIVIL SOCIETY SHOULD BE USED FOR IT. IN CIVIL SOCIETY WHO IS THERE. ANNA, SHANTI BHUSHAN AND PRASHANTH BHUSHAN, FATHER AND SON AND MAY BE KIRAN BEDI. FATHER AND SON ARE THE MOST CORRUPT.


SUCH PEOPLE ARE IN CIVIL SOCIETY. ONLY KIRAN BEDI IS A HONEST AND CLEAN POLICE OFFICER IN CIVIL SOCIETY. WHAT SIBAL IS SAYING IS CORRECT. GOVERNMENT CANNOT BE RUN ACCORDING TO ANNA. TODAY ONE ANNA WILL SAY SOMETHING AND TOMORROW THERE MAY BE 100 OF ANNAS.


GOVERNMENT CANNOT BE RUN ACCORDING TO EACH INDIVIDUALS WISH. SO SIBAL SHOULD SEE THAT NO CIVIL SOCIETY IS THERE TO DICTATATE TERMS TO UPA.
Nice pictures, feel like getting wet in the rain
JAYALALITHA IS A CORRUPT LADY. SHE HAS NO RIGHT TO TELL PM SHOULD BE INCLUDED OR EXCLUDED FROM LOKPAL. FIRST LET JAYA SEE HER HISTORY. SHE WAS EVEN ARRESTED AND LET OUT IN BAIL. JAYA SHOULD NOT THINK SHE WON THE ELECTIONS AND CONQUERED THE WORLD. SHE SHOULD SEE WHAT SHE WAS. SO JAYA SHOULD MIND HER OWN BUSINESS.
B.M.ZAFFER
, Thonse, Dubai UAE
28/06/2011 09:43:01
Dear Mr. Richard, thanks a lot. You made us to feel like a trip around Hoode to Udupi during heavy rain. Keep it up. Good work wonderful pictures. We expect such reports more on Kemmannu.com in the days to come.
Maxim Saldanha
, Kemmannu/USA
28/06/2011 04:49:07
Dear Sam,
Thanks for being an awesome freind. Happy Birthday!

Your freind,
Max
Hi Sam,

Happy birthday and many many happy returns of the day.

Best wishes from: vijay, doris and Danica, Bahrain.
Many happy returns of the day
Shawn S. Andrade
, kemmannu
27/06/2011 18:44:49
nice job ICYM>>>>

keep up the spirit..

god bless all the blood donors and all thoise who came forward with a willing mind>>>>
Dear Alex and Jossy Uncle. Thanks a lot for your wishes and support. We really need your prayer and support . We are really striving hard to remove the wrong ideas that a few people have builded up about ICYM. we will continue our service and help to the society in whatever way possible . but we need elders and well wishers whole hearted support and co ordination
Denzil Mendoza (Dennu)
, Kallianpur/Bahrain
27/06/2011 13:37:57
Hi Samson,
MANY MANY HAPPY RETURNS OF THE DAY. MAY YOU HAVE MANY MORE TO COME. HAVE A NICE DAY AND ENJOY YOURSELF
Dennu
RAMDEV IS A BJP AND RSS MAN. HE MAY DENY IT BUT IT IS CONFIRMED NEWS. BJP TRIED ITS BEST TO DEFEND UPA GOVERNMENT BUT DID NOT SUCCEED. SO BJP HIRED ANNA AND RAMDEV TO DEFEND UPA BY PAYING THEM IN CRORES. TODAY RAMDEV MAY SAY HE IS NOT A BJP OR RSS MAN BUT ITS SURE HE IS. WHY RAMDEV IS NOT GOING TO BJP RULED STATES AND FIGHTING FOR CORRUPTION AND BLACK MONEY IS THE FIRST QUESTION. WHY RAMDEV IS NOT TALKING AGAINST CORRUPTION OF YEDDY ? WHY RAMDEV IS NOT GIVING HIS ACCOUNT WHICH HE IS HAVING IN BILLIONS ? HE IS HAVING MORE THAN 1700 MILLIONS. FROM WHERE THIS MONEY CAME AND HOW HE IS SPENDING IT. RAMDEV IS SAYING HE SPENDS IT FOR CHARITY. BUT WHAT CHARITY. DID HE GIVE ACCOUNT TO IT OR INVESTIGATION AGENCY ? LET RAMDEV CLEAR ALL THIS FIRST AND TALK ABOUT UPA GOVERNMENT CORRUPTION. LET RAMDEV COME CLEAN FIRST OR HE HAS NO RIGHT TO ASK UPA FOR ANYTHING. BLACK MONEY HE NEED NOT WORRY TO BRING BACK TO INDIA. THE SUPREME COURT IS THERE TO TAKE CARE. RAMDEV JUST WANTS TO HIDE HIS CORRUPTION AND SO MAKING A HUGE CRY ABOUT UPA. RAMDEV S JOB IS O TEACH YOGA AND LET HIM DO THAT. NO NEED FOR HIM TO ENTER INTO POLITICS.
So nice to see so many old and new members of ICYM/CYM, the parishioners and the freiends donating the blood, Congratulations to ICYM and God Bless the Donors.
Jossy Andrade
, Kamblathota, Dubai
27/06/2011 09:00:29
Congratulations to all those who have contributed thier service for the success of this great event, special thanks to the donors. Weldone ICYM members, keep doing such good works for the glory of God, He will bless you abundantly. We assure you our prayers and support.
PETER PAUL SAHAYARAJ
, paramakudi
26/06/2011 16:12:15
My BELOVED AND RESPECTED SIR,
Greetings from Peter Paul Sahayaraj,Who has been working in st. josephs Hr.Sec.School, Muthupettai, ramnad dt, tamilnadu,india AS A PHYSICS TEACHER.. our school is growing day by day. Now nearly 3500 students are studying. Nearly 2500 are fisher men folks. they live in a remote villages and small hamlets.our ramnad dt is a backward and financially so weak and poor and downtrodden .many are illiterate. our school helps them a lot in educational upliftment.they are not able to help for all students both hostel and school fees. my management is getting a less support from tamilnadu govt.so we expect help from your good self.
This year Xth students scored good marks. More than 100 students scored above 90./. marks. They are so poor and some are fatherless and motherless and some are orphans.
They want to study higher classes (XIth and above). But need financial help.
A proverb says, One Who Shows Mercy to poor (for education), lends money to even God. So I beg you to help them So I welcome you to help for our school poor students. MAY GOD BLESS YOU PROVIDE DOUBLE PORTION OF YOUR HEALTH AND WEALTH.
sadananda maiya
, kundapur/bangalore
25/06/2011 13:03:34
WHAY ANNA HAD TO MEET ADVANI. THIS SHOWS THAT ANNA IS A BJP MAN. WHAT ADVICE ANNA NEEDED FROM ADVANI. ADVANI HIMSELF IS A CORRUPT MAN. ANNA SHOULD FIRST TESTIFY ADVANIJI. ANNA NEED NOT ASK ADVANI THAT A LOKPAL BILL IS NEEDED. ADVANI IS NOT THE PM OF THE COUNTRY TO DECIDE ABOUT IT. WHY ANNA HAD TO GO WITH THE BJP, ADVANI ?
In addition to submitting Memorandum to the Governor, the Jain Leaders should submit a Bill in Parliament to totally Ban Export of Cow/Buffalow meat and setting up of new Slaughter Houses in India. Indiscriminate killing of young cows and buffaloes has led to shortage of milk and rise in its price.
It s great Thomas you are back on kemmannu.com. People are just waiting for your articles.


I am sure there are people who want to write back a feed back and they cant because of their own problems like they cant write exactly what they want to tell etc.


Thomas you are one who can bring back the flavour of kemmannu in our site, through your scribs. Please do write.


My suggetion to the readers of this site please give a small feed back as soon as you go throgh these very nice articles if . The TAP ON THE BACK CAN make wonders.
Keep it up THOMAS
Raknno weekly is a good weekly paper
Welcome to Thonse Naturecure Hospital
View More
---
Veez Konkani Issue # 135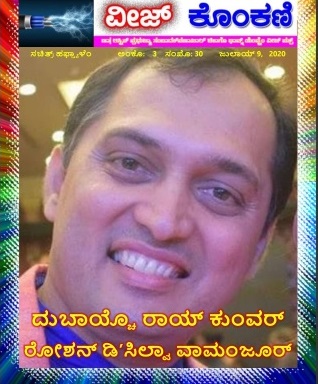 ---
Cut down your medical expenses. With Manipal Arogya Card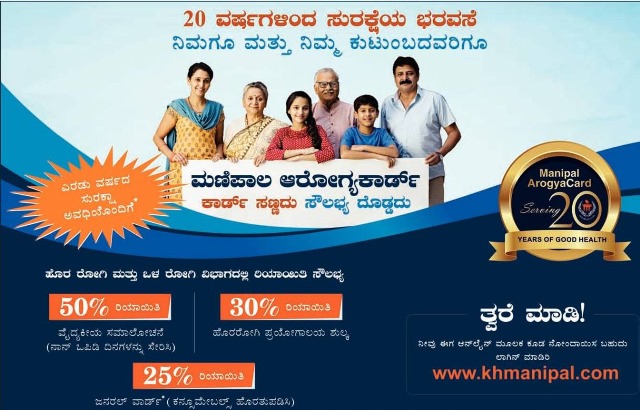 ---
OXEM KITEAK KELEIM DEVA? | (ಅಶೆಂ ಕಿತ್ಯಾಕ್ ಕೆಲೆಂಯ್ ದೆವಾ?) New Konkani video song by DONY&ASHA CORREA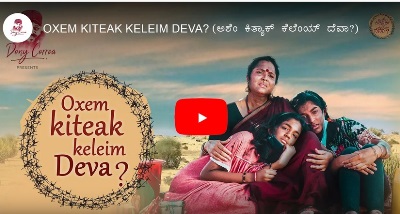 ---
Contact for Masks, Sanitizers, PPE kits and More..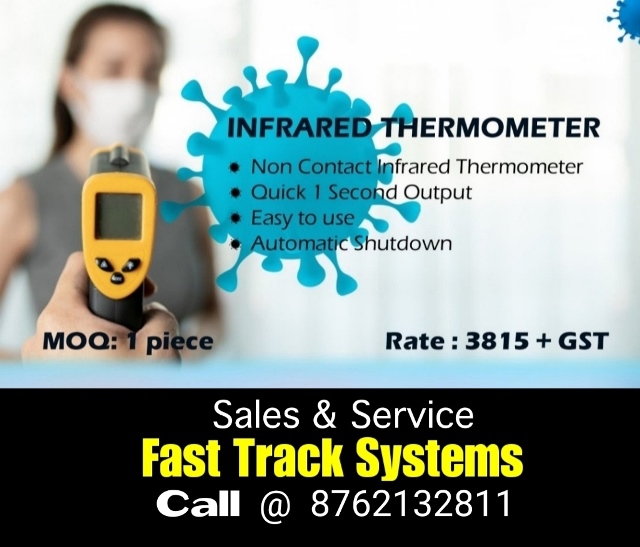 ---
LIVE STREAM OF MASSES - Holy week schedule from Abu Dhabi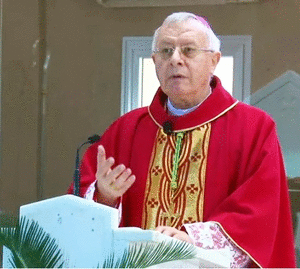 ---
Choice Furniture vast household showroom opens at Santhekatte, Kallianpur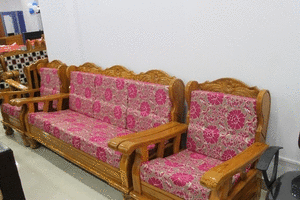 ---
Focus Studio, Near Hotel Kidiyoor, Udupi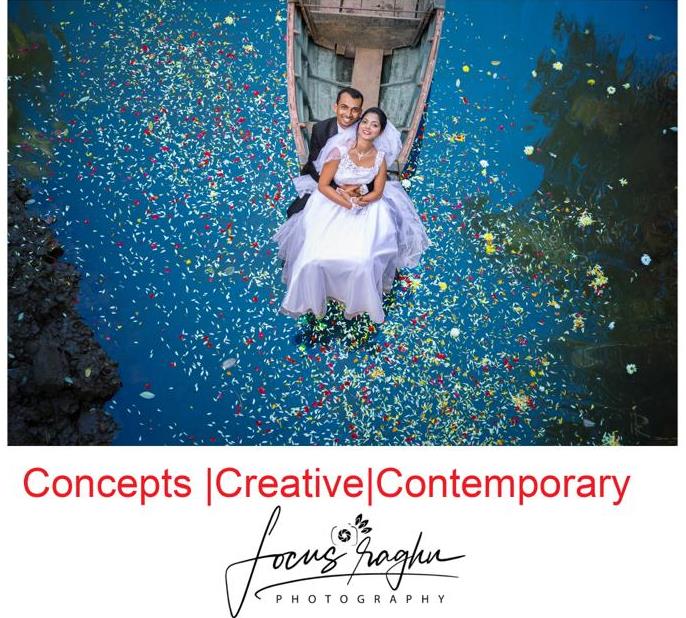 ---
Canara Beach Restaurant, Hoode/Bengre, Udupi.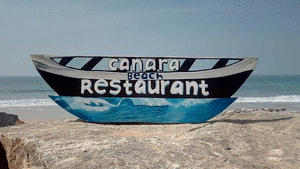 ---
Delite Catering, Santhekatte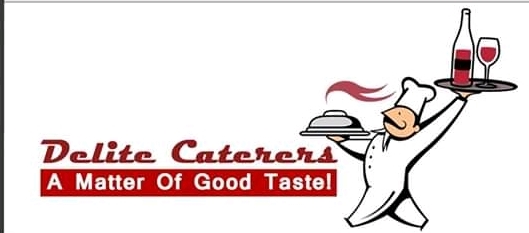 ---
Welcome to Thonse Naturecure Hospital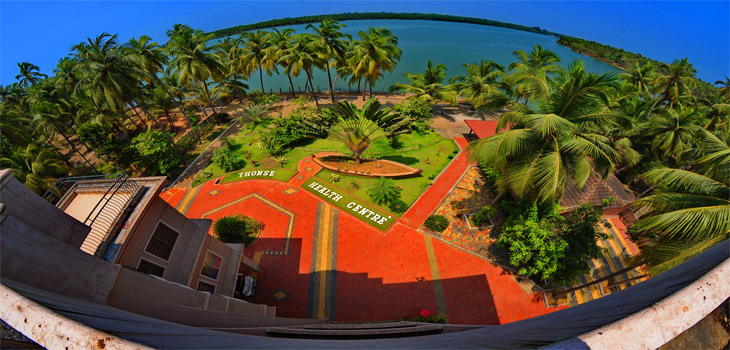 ---
Kemmannu Platinum Jubilee Souvenir – Amruth Kaanik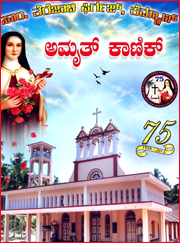 ---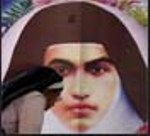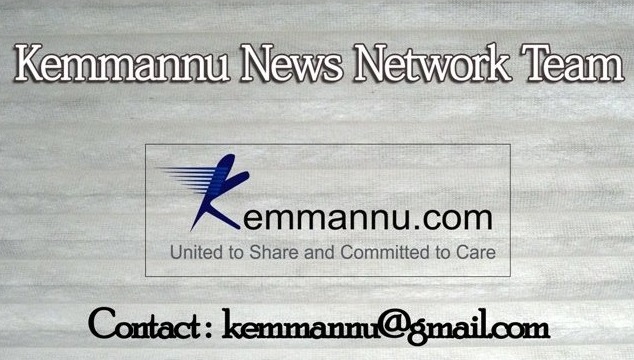 Website Maintenance

Click here for Kemmannu Knn Facebook Link
Sponsored Albums