Disclaimer: Kindly do not post any abusive, defamatory, infringing, obscene, indecent, discriminatory or unlawful material or SPAM. Kemmannu.com reserves the right to block/ remove without notice any content received from users.
PETER PAUL SAHAYARAJ
, paramakudi
26/06/2011 16:12:15
My BELOVED AND RESPECTED SIR,
Greetings from Peter Paul Sahayaraj,Who has been working in st. josephs Hr.Sec.School, Muthupettai, ramnad dt, tamilnadu,india AS A PHYSICS TEACHER.. our school is growing day by day. Now nearly 3500 students are studying. Nearly 2500 are fisher men folks. they live in a remote villages and small hamlets.our ramnad dt is a backward and financially so weak and poor and downtrodden .many are illiterate. our school helps them a lot in educational upliftment.they are not able to help for all students both hostel and school fees. my management is getting a less support from tamilnadu govt.so we expect help from your good self.
This year Xth students scored good marks. More than 100 students scored above 90./. marks. They are so poor and some are fatherless and motherless and some are orphans.
They want to study higher classes (XIth and above). But need financial help.
A proverb says, One Who Shows Mercy to poor (for education), lends money to even God. So I beg you to help them So I welcome you to help for our school poor students. MAY GOD BLESS YOU PROVIDE DOUBLE PORTION OF YOUR HEALTH AND WEALTH.
sadananda maiya
, kundapur/bangalore
25/06/2011 13:03:34
WHAY ANNA HAD TO MEET ADVANI. THIS SHOWS THAT ANNA IS A BJP MAN. WHAT ADVICE ANNA NEEDED FROM ADVANI. ADVANI HIMSELF IS A CORRUPT MAN. ANNA SHOULD FIRST TESTIFY ADVANIJI. ANNA NEED NOT ASK ADVANI THAT A LOKPAL BILL IS NEEDED. ADVANI IS NOT THE PM OF THE COUNTRY TO DECIDE ABOUT IT. WHY ANNA HAD TO GO WITH THE BJP, ADVANI ?
In addition to submitting Memorandum to the Governor, the Jain Leaders should submit a Bill in Parliament to totally Ban Export of Cow/Buffalow meat and setting up of new Slaughter Houses in India. Indiscriminate killing of young cows and buffaloes has led to shortage of milk and rise in its price.
It s great Thomas you are back on kemmannu.com. People are just waiting for your articles.


I am sure there are people who want to write back a feed back and they cant because of their own problems like they cant write exactly what they want to tell etc.


Thomas you are one who can bring back the flavour of kemmannu in our site, through your scribs. Please do write.


My suggetion to the readers of this site please give a small feed back as soon as you go throgh these very nice articles if . The TAP ON THE BACK CAN make wonders.
Keep it up THOMAS
Raknno weekly is a good weekly paper
missing them all n specially those days..
YEDDY START WORKING. IN 3 YEARS YOU DID NOTHING BUT ONLY VISITED DELHI AND TEMPLES. NOW 2 MORE YEARS IS LEFT FOR YOU. SO DO SOMETHING FOR THE COMMON MAN AND FARMERS. KEEP YOUR ELECTION PROMISES. ENOUGH IS ENOUGH. ONLY THING YOU ARE DOING SINCE MORE THAN 3 YEARS JUST FIGHTING WITH HDK AND CONGRESS. STOP ALL THIS CHILDISHNESS. YOU HAVE DONE LOT OF CORRUPTION IN KARNTAKA BY LOOTING LANDS AND STILL LOOTING. YOUR MINISTERS REDDY BROS ARE OPENLY DOING ILLEGAL MINING. WHEN YOU HAVE ALREADY AGREED YOU ARE ALSO LOOTING AS THE CM OF PREVIOUS GOVERNMENT OF CONGRESS AND JDS HAS LOOTED AND WHAT HARM IS THERE IF YOU LOOT ? NO CM WILL GIVE SUCH A STATEMENT. KARNATAKA HAS BEEN CALLED ONE OF THE MOST CORRUPT STATE AFTER YOU BECAME THE CM. SLAPPING CASES AGAINST HDK OR CONGRESS WILL NOT DO. HDK AND CONGRESS IS NOT RULING NOW. SO FOR THEM IT WILL NOT MAKE ANY DIFFERENCE. FOR YOU IT WILL BE EFFECTED AS YOU ARE THE CM AT PRESENT AND RULING THE STATE.
Nice pictures and news Mr Thomas.Where are you Thomas no newsor picture from your side from last 6 month. we were waiting for your news from kemmannu at Kemmannu.com. Please write More and more news to Kemmannu.com
Nice pictures, nice article, missing all the fun filled rainy season.
James Fernandes
, Barkur/Chicago
22/06/2011 20:15:42
So many nice pictures of hard working rice farming men and women.
For the last 5000 years we are planting rice in the same way.
The planters will arrive pretty soon, I hope, right?

Anyway, in any of these pictures, I could not find one white or brown crane, nor frogs, nor tiny fish, or snails or not even a crow!
Why? Where do the fish fish and frog breed these days naturally?
Modern fertilizers?

While transplanting 60 years ago, I could catch a crane by hand, pick up snails bagful, scoop tiny baby fish to dry and fry for chutney, sing behind the buffaloes while ploughing while waering nothing but a red 12 inch by 12 inch cloth gifted to me at the annual parish feast!
Laugh baba laugh! Truth hurts.
Good pic and news .........keep it up..........Thomas Dsouza ge.....
Charles Gonsalves
, Kallianpur
22/06/2011 17:12:10
Good job guys. hope the FLOWERS OF KEMMANNU spending lacks in Dubai take note of this and follow your example. they need this . Not ways of spending money
jossy andrade
, kambla thota, Dubai
21/06/2011 17:58:10
Its true today man become selfish, concerned about his own benifit. When God created the world and everything in it,HE created for a purpose but unfortunately man has destroyed Gods beutiful creation, specialy cuting trees,forests and building high rise concret stuctures. WE should think seriously about saving the nature or else the day will come that man has to strive to get the basic needs FOOD, WATER and FRESH AIR.
very good pics. keep it up
Many Many happy returns of the day Dear Bishop Paul, May the Almighty God bless you and Grant you a long healthy life.
Congratulations Col Badri Sir... Carry on.
Chris Ronak D silva
, Christ The King Church Trasi
21/06/2012 00:00:00
Wishing you blessed Happy birthday. May Infant Jesus and Mother Mary send showers of blessing from above and Grant you long healthy life to continue as a good Shepherd of Mangalore Diocese.
RAJASHEKHAR RAO
, PADUKUDRU/MUSCAT
20/06/2011 14:54:03
COME ON YOUNG GUYS.KEEP IT UP.

MR.RAO,MOH,OMAN.
Thanks for publishing the article. Hope the message gets conveyed to Kemmanites around the world
afraz basha
, saudi jeddah
19/06/2011 06:07:43
Dear all Congratulations....
WALTER F CRASTO
, WHITE-HOUSE YEDBETTU
18/06/2011 20:22:56
Dear Rev. Fr. Saldanha
All the best in the new church in Kumbala. You did a lot good things in Kallianpur. I think all of us in Kallianpur will miss you. May God give you good health to develop Kumbala Church Institute.
hi. i want to read RAKNO Konkani weekly online if possible...
An eagerly awaited film finally appeared on the silver screen. I wish all the best to Mr. Vijaykumar kodialbail his troupe.
Kausalya Shettigar
, Mangalore/Mumbai
17/06/2011 10:06:52
Congratulations!!! May you climb forward step by step and celebrate many more anniversaries amidst achieving your goals.
I appreciate these comments.
Good Article Mr. Gasper, hope it will reach to the people concerned.

Keep it up.
Veen Shetty, Mangalore
, Mangalore
16/06/2011 15:52:44
Good news and pic nice Sir......your site is very nice affter join jayaprakash kini...all the best kemmannu team.
Dr.Mohammed Rafique
, Thonse-Hoode.
16/06/2011 15:49:08
Congrats........we are very proud about ur efforts and success,,,,keep it up.....best wishes From-Dr Mohammed Rafique and family...
good news.give more tulu news...thanks kemmannu.com and Mr.jayaprakash kiniuudpi .
Good News Kannada And English....Very nice........Thanks Reporter kemmannu.com team....Give this type More Costal news......
Jumanah Zaffer
, dubai u.a.e
16/06/2011 12:16:30
DEAR SIMMI DIDI,
CONGRATS AND KEEP IT UP! WE ARE PROUD OF YOUR SUCCESS!
FROM YOUR COUSIN,JUMANAH!
Sameer Baikadi
, Thonse-Al Khobar
16/06/2011 11:03:46
Congratulations.. keep it up best wishes for future....
kiran Gonsalves
, Mangalore/Kuwait
16/06/2011 06:24:35
Good article and very beautiful photos. All the best Richard..
N Saldanha
, Kemmannu/Mumbai
16/06/2011 05:29:05
Gasperji,
You are right. The time has come to raise above the party line and stay united for the development of our region. Thus any political party can not make particular religion or sect. as their vote bank and take it for granted. Instead of cribbing and calling our leaders Corrupt, let us vote smartly and effectively for our bright future.
Dear Shalet Wish U Very Happy Birthday.Have many more.
MAY BE ANNA HAZARE ROBBED GANDHIS SPECTACLES. ANNA IS WEARING THE SAME TYPE. MAY BE HE HAS TAKEN IT AS HE SAYS HE IS ANOTHER GANDHI EVENTHOUGH HE IS NOT.
ANNA HAZARE SHOULD BE THROWN IN THE SAME PLACE OF BABA. THIS OLD MAN IS ACTING AS HE IS A GANDHI. BUT HE HIMSELF IS A CHOR. HOW HE IS DICTATING TO THE GOVERNMENT WHAT THEY SHOULD DO AND WHAT NOT. THE GOVERNMENT SHOULD NOT BOW AND BEND TO THIS OLD MAN AND IGNORE WHATEVER ANNA SAYS. WHAT DIGVIJAY SAYS IS CORRECT. THIS PERSON ANNA WHAT AUKAD HE IS HAVING TO QUESTION THE UPA? HE IS A BJP MAN AND BJP HAS PUT HIM FORWARD. WHOM HE IS THREATENING?
Jason / Diana Andrade
, Bangalore / Mumbai
15/06/2011 13:29:27
A Verry Verry happy Birthday To Shalet. From : Jason Andrade
Spokes Persons, Javdekar and Rudy are the same Face of a Coin. No one in BJP talks about the Corruption going on in Karnataka and what their CM Yeddy is doing. They are just after UPA, Sonia and PM. These BJP people are talking about the UPA SCAMS. But nothing about Yeddy and Reddy Bros SCAM. BJP people are saying Yeddys SCAM is nothing comparing to 2G Scam. SCAM is a SCAM may be big or small. ADVANIJI, Dancing Queen Sushma, Naidu, Gadkari all are Spineless. They have Voice only to fight in the Parliment against UPA Government.
Rudy does not know what he is talking ? See how openly he is telling Baba Ramdev not to disclose his Wealth. From this only its clear, Ramdev and Anna are BJP Men. Now whatevr happend in Ramleela Maidan last week, BJP should be directly responsible for it as they were the persons who supported this Corrupt Baba to sit in Fasting. No BJP Leader was sitting with Ramdev and they were acting as they were not in the picture. Rudy should first set his own house in order and talk about UPA or Congress. Baba Ramdev himself is a Corrupt and Chor person and how dare he talks about Corruption and asks the UPA about Corruption ? UPA should not answer to any of the questions Ramdev asks and should ignore him completely.
Myralda Cornelio
, Kemmannu/Karvar
14/06/2011 17:17:13
Dear Shallu,
Wish u a very happy Birthday. Hope u have fun
RAJASHEKHAR RAO
, KEMMANNU/MUSCAT
14/06/2011 15:05:46
SAMPALE GU LA ONJI AATADA PHOTO KORTHUJAR. KAALI NIGALENA SANGADAGULU MAATHRA PHOTODU ULLARU.BOKKA YEDETU MUUJI NAALU AATADAGUGLU (GERUKATTE... )SERONDER.
INCHA PANDE PANDUDU BEJAR MALPADE. SATHYA YADAGALA SATHYANE.
RAJ,MOH,OMAN
THE UPA GOVERNMENT SHOULD IGNORE COMPLETELY BOTH ANNA AND BABA RAMDEV. THEY SHOULD EVEN CANCELL THE LOKPAL BILL COMITTEE AND NOT AGREE FOR ANYTHING. THE UPA SHOULD CHASE THESE TWO OUT OF THE COUNTRY AND SHOULD NOT ALLOW THEM TO ENTER AGAIN.
It is an nice article which took me to childhood memories which we use to sit in sea shore with all our freinds and watching what they do. so nice and sweet
MUMBAI POLICE WERE SUPPOSED TO BE ONE OF THE BEST BUT NOW TO SEE ITS BECOME ONE OF THE WORST. POLICE THEMSELVES HAVE LINKS WITH THE UNDERWORLD. WHEN J.DEY TOLD HIS LIFE IS AT RISK NO PROTECTION WAS GIVEN TO HIM AND HIS COMPLAINT WAS IGNORED. NOW THE SAD THING IS THAT A PARTICULAR ACP IS UNDER SCANNER IN MURDERING J.DEY WHO HAD LINKS WITH THE UNDERWORLD. SO CORRUPT THE POLICE FORCE HAS BECOME IN THE ENTIRE COUNTRY. WE READ ALWAYS IN PAPERS AND WATCH IN TV NEWS POLICEMEN RAPING AND MURDERING. SO SAD IT IS. LAW ENFORCING FORCES DO CRIMES AND MURDERS, THEN WHO WILL TAKE CARE OF THE COMMAON MAN ?
FOR INDIA EMERGENCY IS THE BEST. TO HANDLE BJP PEOPLE ITS VERY GOOD. JAVDEKAR IF YOU AND YOUR PARTY IS SO CONCERNED ABOUT CORRUPTION, FIRST PUT YEDDY BEHIND THE BARS FOR HIS CORRUPTION BY LOOTING LANDS AND FOR ILLEGAL MINING. WHEN JAVDEKAR HAS CORRUPT PEOPLE IN HIS OWN BJP PARTY, HE IS HAS NO RIGHT TO TALK ABOUT UPA.
Watch Full Video:Inauguration Udupi of Diocese
View More
---
House for Rent at Kemmannu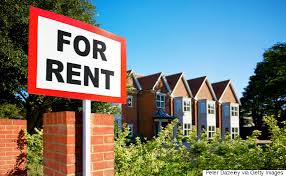 ---
Veez Konkani Global Weekly e_magazine 100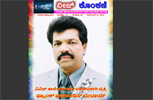 ---
Hottetumba Fish Court" inaugurated at Udupi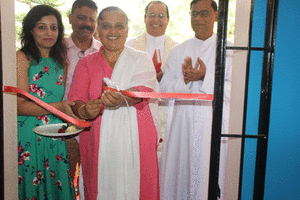 ---
Congratulations to Vishu Shetty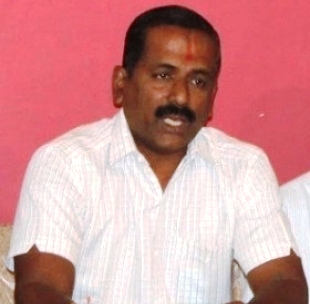 ---
Rozaricho Gaanch September Issue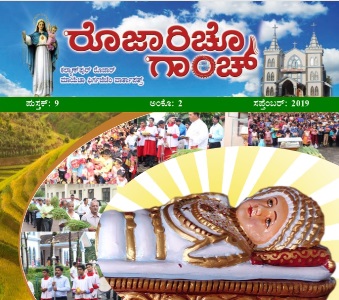 ---
Milarchi Laram - Issue Sep 2019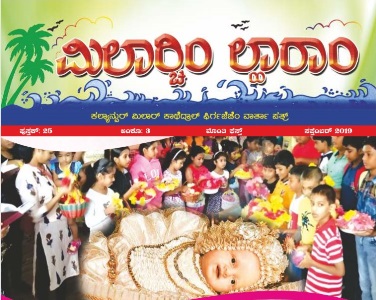 ---
Milagres Milana 2020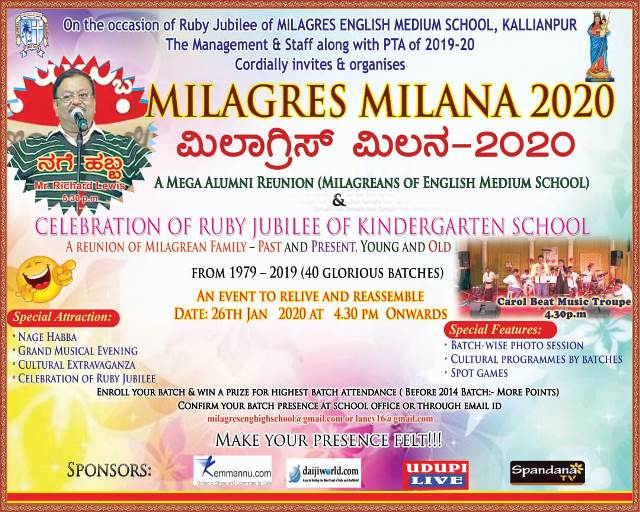 ---
Booking Open: Nayaab Residency, Court Back Road, Udupi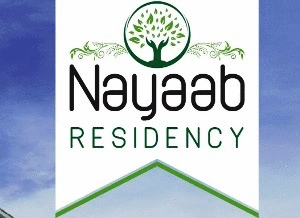 ---
Shops and Flats for sale at Hampankatte, Kemmannu.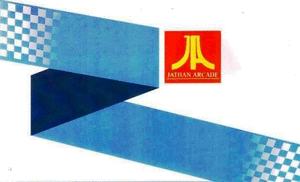 ---
Focus Studio, Near Hotel Kidiyoor, Udupi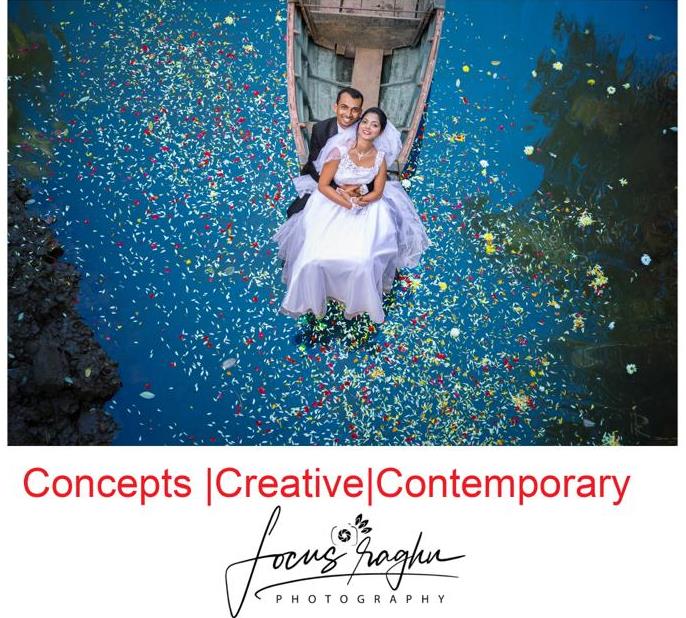 ---
Canara Beach Restaurant, Hoode/Bengre, Udupi.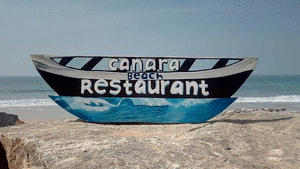 ---
Delite Catering, Santhekatte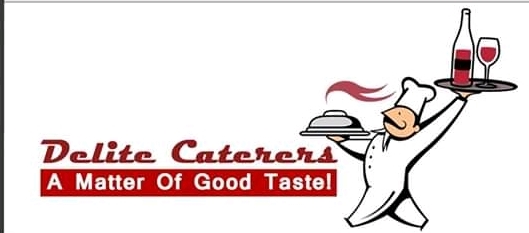 ---
Canara Beach Restaurant Inaugurated at Bengre, Kemmannu.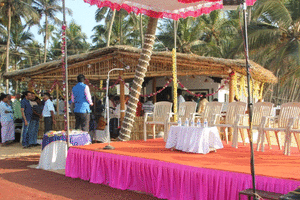 ---
Udupi: Congratulations to Raising smiles who won the first place in RED DROP AD- shoot competition..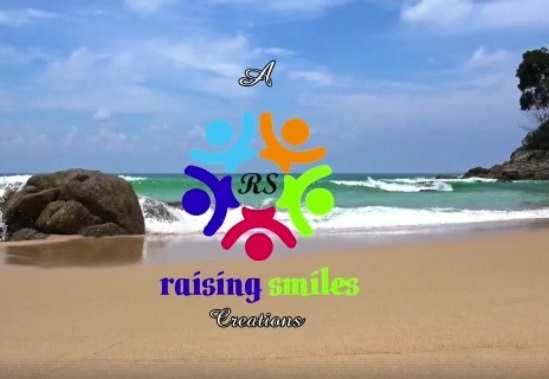 ---
Welcome to Thonse Naturecure Hospital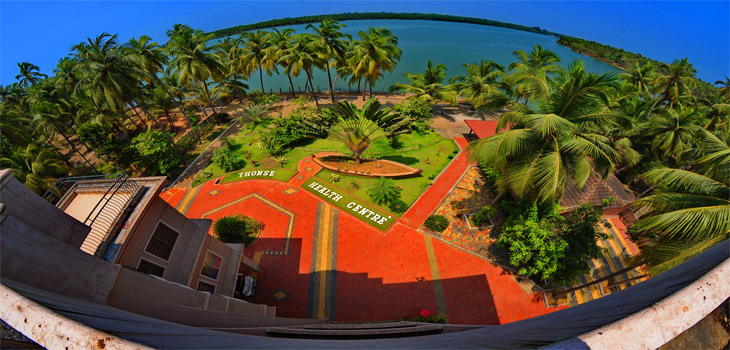 ---
Read online Uzvaad:

---
Read Online Raknno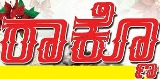 ---
Kemmannu Platinum Jubilee Souvenir – Amruth Kaanik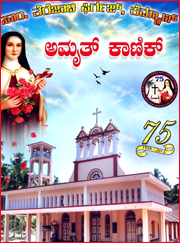 ---
Udupi Today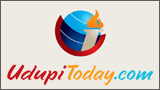 ---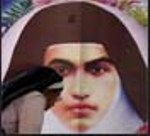 Click here for Kemmannu Knn Facebook Link
Sponsored Albums