Disclaimer: Kindly do not post any abusive, defamatory, infringing, obscene, indecent, discriminatory or unlawful material or SPAM. Kemmannu.com reserves the right to block/ remove without notice any content received from users.
James Fernandes
, Barkur/Chicago
27/08/2011 22:33:20
Powerful last words of a Lady who gave up her life: "In her suicide note, Shubhangi stated, "I am committing suicide for the demand of redeeming the country from corruption. The poor are starving, which I cannot see. They do not get adequate wages. Even in private companies, wages are low and dearness is increasing. I can eat and survive on jawar from the farm. But those who have no farmland are suffering pangs of starvation. The poor have dreams that they will meet their requirements after they get employment. But even for getting employment, money is demanded. From where will they get money?"
Folks: From where will they get money? Why people die using suicide bombs? Why people kill or let get killed for a cause? The nail that protrudes gets hammered down. The crab that wants to venture out, gets pulled down. They will see that poor are always kept poor, by labeling them as , "Certified Stupids." Yes, there is a fish called Candiru that,"It is true that there is a fish-like parasite that can swim up through your urine stream into your urethra" Do not go there! Judas took thirty coins, and then he hung himself.But this lady was not corrupt. Laugh, laugh, when people are suffering.
James Fernandes
, Barkur/Chicago
27/08/2011 19:25:17
This article:, "The miracle that was Mother Teresa by Navin Chawla; originally published by "The Hindu"?; is graciously and thankfully reproduced here by "Kemmannu.com". To understand the richness of this article, what can I say, except that one has to read it. Please read thus you can taste, smell, and feel.

What an irony, The Hindu and a NON_christian Chawla has to write this. Yes, atleast I can read it!

Once, I read a joke." A nun asked John Paul II, "Why women cannot be priests, celebrate Mass and hear confession...etc.." John Paul asked her "OK, this is a test. hear my confession..." "My dear mother it has been 28 hours since my last confesstion. This early morning, I slipped out of the Vatican, visited my favorite lady and my son...." The nun stormed out of the confessional, Screaming; "What a wicked Pope we have, he has an illegitimate child.. etc. etc.."

All the doors were locked, HE stopped the nun, and told her, "This is why you cannot hear a confession." "You can't keep a secret; nor keep your mouth shut."
No folks, the nun was not Mother Theresa......This is 200 year old joke, I guess....
James Fernandes
, Barkur/Chicago
27/08/2011 18:29:42
Oscar Fernandes, M.P. senior Congress leader is bestowed Nelson Mandela Award; Punjab Newsline Network; Wednesday, 09 September 2009; Reference: http://punjabnewsline.com/content/oscar-fernandes-mp-senior-congress-leader-bestowed-nelson-mandela-award; The award was presented by Dr. Charles Steele Jr. a pivotal figure in the civil rights movement in America and the president and CEO of SCLC, the Atlanta based organization co-founded by Dr. Martin Luther King, Jr. Oscar Fernandes MP was bestowed this award for his heroic promotion of minority rights and outstanding service to the nation.
This Award in the field of advocacy for minority causes is an honor given to individuals and organizations in recognition of outstanding achievements in promotion of minority affairs. The award commemorates the sacrifices of Nelson Mandela who suffered jail and various forms of repression to champion the causes of his people. The award also records his great strength in forgiving and reconciliation in an effort to unite the country. I do not know his contributions, at least, but this much I know for sure: There wast a single car in the Parish of Barkur in 1955, but today there is traffic jam.
@James, Oscars last election as you mentioned was 1996, now we are in 2011 people just started calculating what are the benefits to the public for representing so long and nothing there to highlight, Is someone has something to highlight for Oscar achievements in his constituency ??. I am sure no one! So Oscar cannot win from this constituency if he contests again.
List of The Worlds Most Powerful People 2011 (top 11)
# Individual Office / Position
1
Anna Hazare Political Reformer
2
Hu Jintao
President of the People's Republic of China

3
Barack Obama
44th President of the United States

4
Abdullah bin Abdul Aziz al Saud
6th King of Saudi Arabia and Custodian of the Two Holy Mosques

5
Vladimir Putin
Prime Minister of Russia

6
Benedict XVI
265th Pope of the Roman Catholic Church

7
Angela Merkel
Chancellor of Germany

8
David Cameron
Prime Minister of the United Kingdom

9
Ben Bernanke
14th Chair of the Federal Reserve

10
Sonia Gandhi
President of the Indian National Congress, Member of Parliament, India

11
Bill Gates
Co-Chair of the Bill Melinda Gates Foundation, founder and chairman of Microsoft
James Fernandes
, Barkur/Chicago
27/08/2011 16:28:02
I found this info on internet: "Oscar Fernandes (born 27 March 1941) is an India politician, a senior Indian National Congress leader and AICC General Secretary. He was the Minister of State (Independent charge) of the Ministry of Labour and Employment in Dr. Manmohan Singh's first UPA government in India. He was elected to the 7th Lok Sabha in 1980 from Udupi constituency in Karnataka. He was re-elected to the Lok Sabha in 1984, 1989, 1991 and 1996 from the same constituency. Later, he was elected to the Rajya Sabha in 1998. He was re-elected to the Rajya Sabha in 2004. He was a Union Minister from 2004–2009, holding a number of portfolios such as Statistics and Programme Implementation, NRI Affairs, Youth and Sports Affairs and Labour and Employment."
If he has NOT DONE any good deed for his constituency, how does he get re-elected, again again, and again? He must have done something good, without making a mountain out of a mole!.... His Biodata also can be found in the internet...
Can someone tell us one good work done by Oscar for his consituency, other than cutting ribbons along with his wife.
Good Work, Congratulations to the Winners and God Bless the organisers, keep it up....
IS THE KINGFISHER FLIGHT WAS THEIRS FATHERS PROPERTY TO DELAY ? WHO ARE THESE STUPID MPS ? HOW THEY CAN TAKE THE PUBLIC TO RANSOM BY THIS BEHAVIOUR. FIRST OF ALL WHAT AUTHORITY THEY HAVE TO DO SO ? WHY ACTION HAS NOT BEEN TAKEN AGAINST THIS CORRUPT MPS ? A CASE SHOULD BE BOOKED AND THE MPS SHOULD BE ARRESTED IMMEDIATELY.
Jason F Andrade
, Bangalore / mumbai
27/08/2011 02:36:46
Thank You Richerd For Collected the pictures hotographs
WE ARE GOING TO THE GULF TO EARN AND NOT FOR PROOTESTS. THESE PEOPLE SHOULD HAVE THOUGHT OF THIS. THESE THINGS CAN BE DONE IN OUR COUNTRY BUT HOW THEY THOUGHT OF DOING IT IN A FOREIGN LAND IS SURPRISE. NOW THEY RUINED THEMSELVES AND THEIR FAMILES. I AM SURE THEY WILL BE DEPORTED BACK TO INDIA AND EVEN WILL BE BLACK LISTED SO THAT THEY WILL NOT BE ABLE TO GO TO ANY COUNTRY IN THEIR LIFE. GREAT PEOPLE. IF THESE MEN WERE SO FOUND OF ANNA, THEY SHOULD HAVE TAKEN A MONTHS LEAVE AND GONE TO INDIA TO AGITATE.
The question arises, Why Team Anna is so stubborn about the their version of Jan LokPal???
Yes, this version may be having all the ways and means to eradicate the corruption, but is this version without any loopholes???
And also, is it right to enforce any law overnight with out evaluating the pros and cons of the content???
If at all Team Anna is in the position of PM, HM, LM, DM PAM, would they have tabled and enforced the Jan LokPal bill overnight/fortnight without consultation???

But, overall Mr. Anna Hajares agitation has awakened the people of India about the prevailing menace of corruption, but are these same people ready to practise NOT TO TAKE/GIVE BRIBE???

As Mr. Santhosh Hegde rightly said, Mr. Anna should stop this fasting and actively participate and co-operate with the government/parlimentry in bringing out an effective version to eradicate the menace of corruption.

But, for sure, Indians (only some) are very Smart (crooked).
Don Bosco Pray for us, thank you Richard for the pictures
Excellent pictures,we r enjoing this at USA
Improper management has ruined the life of lot of people..
BJP LEADER MURLI MANOHAR JOSHI IS ASKING MANMOHAN WHY THEY ARE HESITATING TO IDENTIFY CORRUPT ? HOW DARE JOSHI CAN ASK THIS TO MANMOHAN WHEN IN BJP SO MANY ARE CORRUPT. FOR EXAMPLE YEDDY WHO HAD TO VACATE HIS CHAIR AS CM AND REDDY BROS THEIR MINISTRIAL POSTS. KATTA AND HIS SONS ARE ALREADY IN JAIL. WHAT JOSHI HAS TO TELL REGARDING THIS ? NOW YEDDY AND REDDY BROS ALSO WILL GO TO JAILS VERY SOON DUE TO CORRUPTION. JOSHI SHOULD FIRST SEE HOW HIS HOUSE IS BEFORE THROWING STONES ON OTHERS HOUSE. BJP HAS NO RIGHT TO TALK ABOUT UPA CORRUPTION WHEN THEY HAVE IN THEIR OWN PARTY CORRUPT PEOPLE. SO JOSHI SHOULD NOT THINK THAT BJP IS A VERY CLEAN PARTY.
Meeting with chief minister looks like a photo shoot session.
Awesome Video .. Good Work With Editing . Please Coach me how to do this ..!!
The previous CM just dragged the issue, always promises and nothing has done to withdraw the cases related to the attacks on Christians, in fact he was promising and enjoying his promises, now the new CM that too from the Costal Belt, very well aware of the whole episode, let us wait for his action and re actions!!
lakshmikanthan.a
, chennai
24/08/2011 17:16:59
We should be greatful to Saint Kanaka Dasa, but for whom , we would not be having such a great temple.

lakshmikanthan
Jossey Saldanha
, Mumbai / Mapusa
24/08/2011 15:47:36
First to support Anna was BJP. Now shockingly he has the support of strippers and prostitutes.
We all know Anna is using "Wrong Means to a Right End". Now all the wrong people are supporting Anna for a Right End.
Dear All,
Thank You very much for your good wishes
Nice website...liked it alot....well captured pics...enjoyed every moment of browsing.
Congratulations to all, its a good move and good luck to you all
Raghavendran R
, KUMBAKONAM
24/08/2011 07:42:18
All the photos are very nice and very good experience of watching the festival in person. Thanks a lot/
Manoj is very humble Good human Being not
, Mumbai(thane)
23/08/2011 18:35:17
Monoj chopra is strong man is he wonderful man very good humble human being,God of heaven is given him great strenth and wisdom.
wishing all the best
congrats dylan...!!! all the best for ur future....
from lorna andrade fly udupi...
A million thanks for briging such a wonderful picuters.I felt as if i am inside the Sri Krishna Temple.Thanks once again for ur kind efforts.krvsraoo
Rajendra Kulkarni
, Belagavi
23/08/2011 13:14:01
RAJENDRA KULKARNI
, Belagavi
23/08/2011 13:08:30
Wonderful photos for collection
Thanks for providing photos.
excellent photographs... the kids are really cute showcasing our culture......keep up the hari seva...
GAJENDRAM SAMACHAR VARAHAMURTHY
, COIMBATORE
23/08/2011 10:29:59
Revered Swamiji
it is realy good, all children are looking like balakrishna, good effort.
hari sarvothama vayu givothama

ella photos bahala chennagide nave swathaha edurinalli nadida hagide. namagu omme krishnajanmastamiya divasa udupige bandu neravagi darshana madabekendu bahala dinada bayake.


very nice fantastic no words to explain.
sri krishna
All 4 parts are good capture, request send more sri krishna pooja snaps
Harekrishna, Krishnana nenedare kashta ondishtilla, krishnana namave gati krishna padave gati- purandaradasaru, Krishna janmashtami was very nice at Udupi, Krishna was so nice to see him with Vajra kavacha on the Janmashtami, all arrangements were very nice, harekrishna
Wow what a photographs, felt the autmosphere around the temple and the Vitla Pindi celebration, thanks a lot for brining such a nice coverage.
Harekrishna, Krishnana nenedare kashta ondishtilla, krishnana namave gati krishna padave gati- purandaradasaru, Krishna janmashtami was very nice at Udupi, Krishna was so nice to see him with Vajra kavacha on the Janmashtami, all arrangements were very nice, harekrishna
Thank you for the Photos. Eventhough not attended in person photos given satisfaction. Once again thank you very much for beautiful photos.
Good Photograph Mr Jayapraksh kini. Keep it up.
Vijay rao Bailakere
, Malpe Bailakere
23/08/2011 05:39:00
I realy apritiate realy proud of Swamiji because of yesterday he changed our Udupi.
Jossey Saldanha
, Mumbai / Mapusa
22/08/2011 17:04:52
I am amused by this LOKPAL bill.
The JUDICARY will report to LOKPAL and in turn LOKPAL with report to the JUDICARY.
Reminds me of a nursery rhyme. "Ringa Ringa Roses. Pocket full of poses. Ahusha Busha. All fall down".
Ha Ha Ha.
Jossey Saldanha
, Mumbai / Mapusa
22/08/2011 16:56:38
Has any one gone and protested outside Advani, Gadkari or Shusha's house?
Do these people support JAN LOK PAL BILL?
If they support this bill why are Yeddurappa and Reddy not in JAIL?
Think ……………….
Jossey Saldanha
, Mumbai / Mapusa
22/08/2011 16:55:39
Has any one gone and protested outside Advani, Gadkari or Shusha's house?
Do these people support JAN LOK PAL BILL?
If they support this bill why are Yeddurappa and Reddy not in JAIL?
Think ……………….
James Fernandes
, Barkur/Chicago
22/08/2011 14:28:11
Thank you Mr. Samani: Because I mentioned Kanaka Dasa, you revealed to me that ALL are welcome to this temple. Just as babies have to cry to get their milk, sometimes one has to ask questions!
Norman/Daphne DSouza
, Udupi/Kalmady/Muscat/Dubai
22/08/2011 14:24:56
Dear Dylan,
Congratulations to you on becoming a Chartered Account and securing 49th All India Rank. We are so proud of you. Best of luck for the future.
Norman, Daphne, Dylan, Danen, Vitla Aunty, and the children of the late John and Irene Andrade Kalmady
Mr James it looks you are over sixty of age and you thinks that you are unique to have darshan of the statuette of Lord Krishna THROUGH the kanakana kindi at Krishna Mata. Any one could see Krishna statuette through the kindi. Nither Lord Krishna nor Lord Rama were Brahmins but are worshipped by all Hindus for your information. As far as I know any one could enter the temple and have darshan of the statuette of Lord Krishna. James get into the temple and have darshan from inside and there you may even get a better feeling. As far as statuettes half circle rotation the explanation bellow should enlighten you hopefully.
Excellent photographs, feel like watching live action!! thanks a lot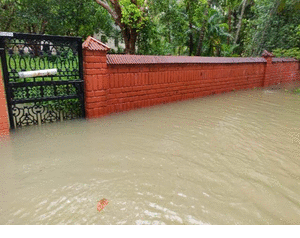 BIGGEST FLOOD IN 46 YEARS, KEMMANNU - UDUPI
View More
---
Now Open - Kallianpura Rotary Dialysis Center at Goretti Hospital, Santhekatte.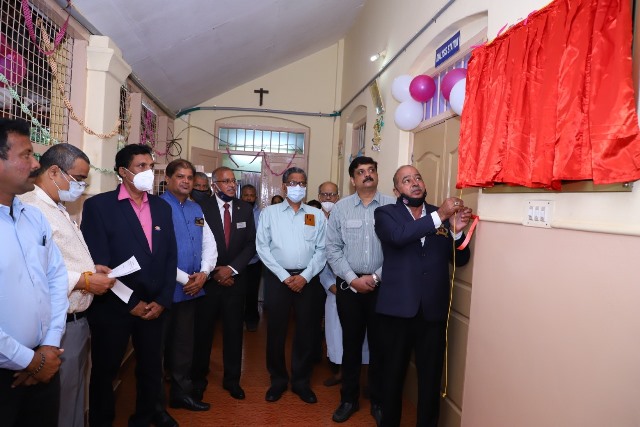 ---
Computerised Clinical Laboratory, Kemmannu.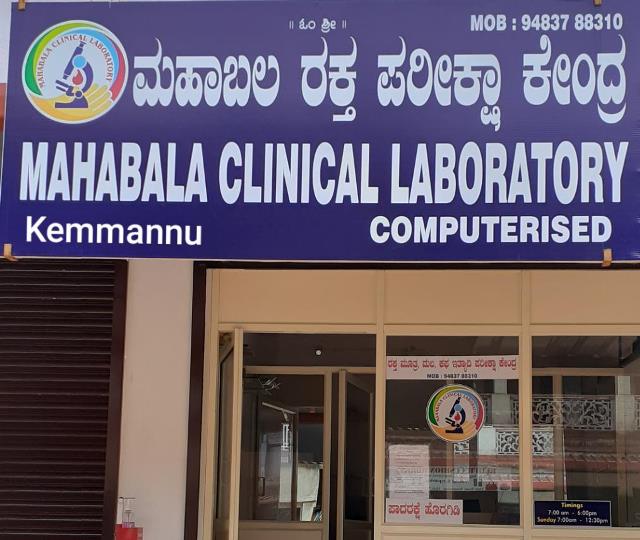 ---
Milarchi Lara - Bulletin Issue July 2020.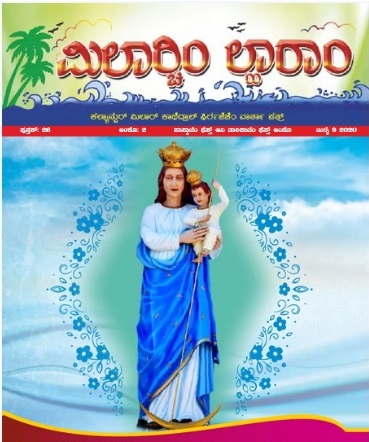 ---
Cut down your medical expenses. With Manipal Arogya Card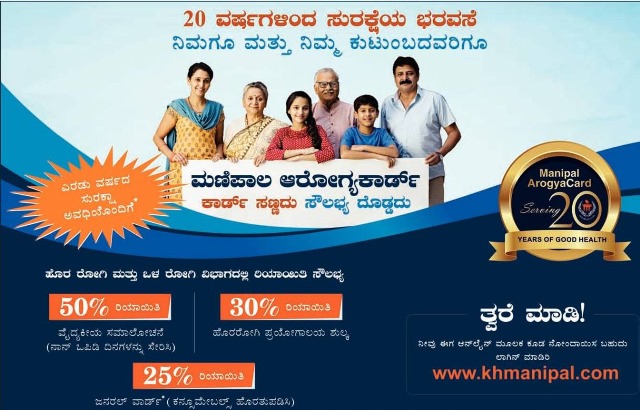 ---
Choice Furniture vast household showroom opens at Santhekatte, Kallianpur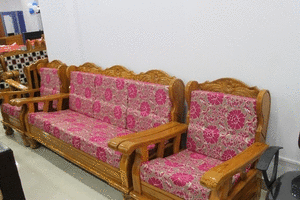 ---
Focus Studio, Near Hotel Kidiyoor, Udupi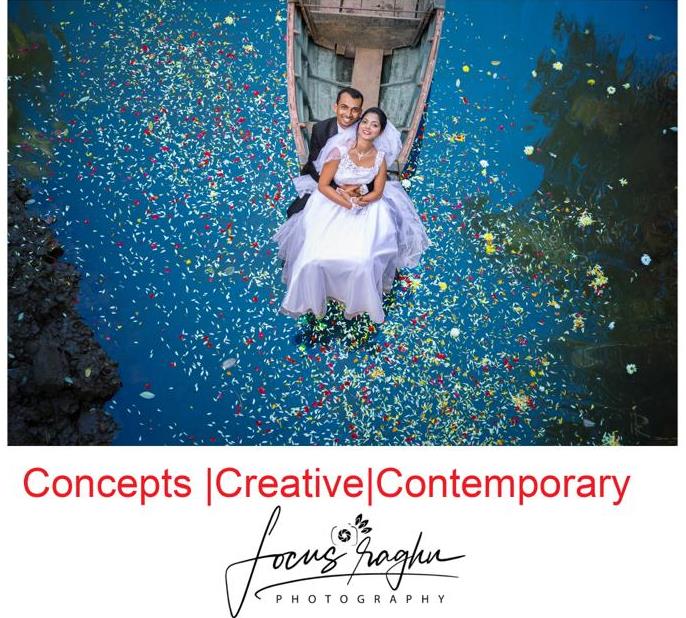 ---
Canara Beach Restaurant, Hoode/Bengre, Udupi.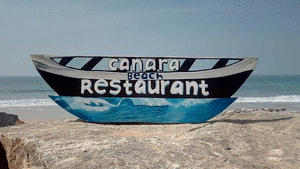 ---
Delite Catering, Santhekatte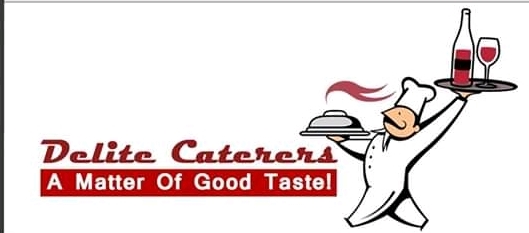 ---
Welcome to Thonse Naturecure Hospital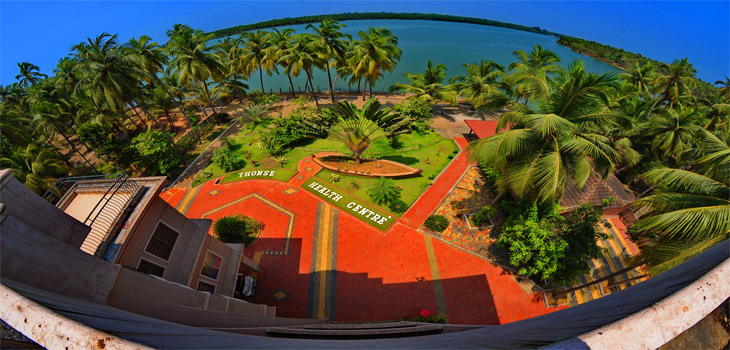 ---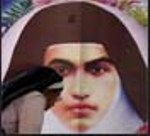 Click here for Kemmannu Knn Facebook Link
Sponsored Albums